Well guys, it has officially been six months since we moved to London. It feels like an entire lifetime to be honest with you. In both great and not so great ways!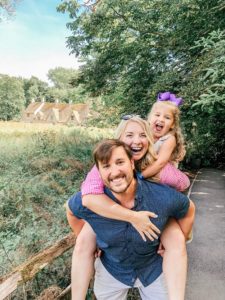 I get lots of questions about our time here so far, so I thought I would share some of our experience now that we're almost 1/2 way through and to document this crazy time in our lives.
Just in case you're new here or want a recap…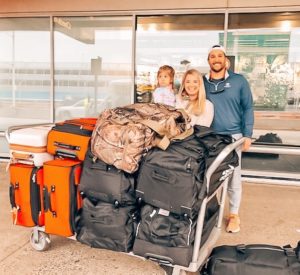 This is a journey that less than a year ago I never even would have thought we would be in. We own a home in Charleston, I own a business in Charleston, and we have a three-year-old who was happily in school there. Not to mention we've moved eight times in the past seven years and Charleston was finally home sweet home with our pups, family, and friends nearby.
After saying "no" to other versions of this offer from Ryan's work twice, we finally accepted an offer that made sense for us – mainly because the time was cut down to only one year abroad. Anyone can do something for one year, right?!
So fairly quickly, we packed 8 big bags and moved into a tiny flat in Kensington (that I had never seen until we showed up) in the heart of London. I pared my business down, we rented our home to my awesome Mother-In-Law who also agreed to keep the dogs comfortably at home, and we found a new school for Sully in London.
Boom. Our new normal. Read some of the other posts on this topic here and here.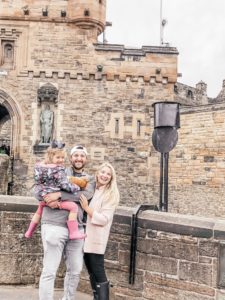 Why did we say yes? Well, like I said, we can do anything for a year I believe. Plus, the idea of the easy travel around Europe was too enticing to turn down. So far, that part has not disappointed!
In the past six months we have traveled to these spectacular places: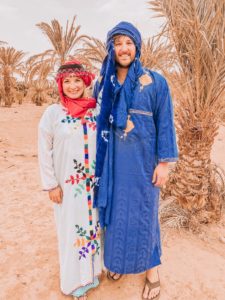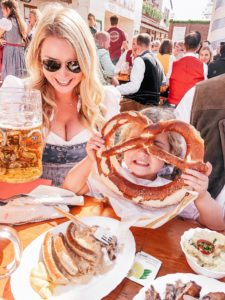 Oh and did I mention… we also hosted 14 weeks straight of visitors living in 600 square feet (and 1 bathroom!) with us, plus more guests before and after that sprint during all this too. 🙂 It netted out to 13 people living with us over six months.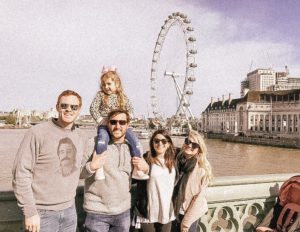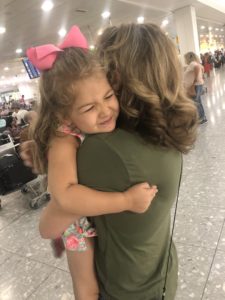 To say I'm looking forward to slowing down this fall and getting into a routine would be an understatement! We're cutting our travel wayyy back and asked no other people to visit us this year (except for my bestie who is popping over for a girls trip to Paris for my bday, eek!!!).
We believe we'll be moving back in June of 2019, so there will be some new travel at the beginning of next year too (we're thinking Switzerland and Greece). Plus, we're going to Hawaii for my parent's anniversary right after Christmas!
So… how is expat life really?!
My short and simple honest answer – the highs are high and the lows are low.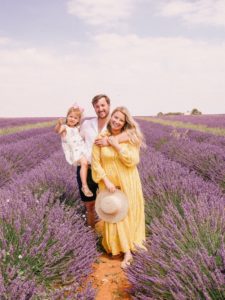 I think if our two dogs were with us here, we would love this life abroad 100% and want to stay longer. But geez Louise we miss them y'all. Our dogs are family, so a huge part of our family feels like its missing. Because it is. I won't dwell too much here, it's the suckiest part of all of this.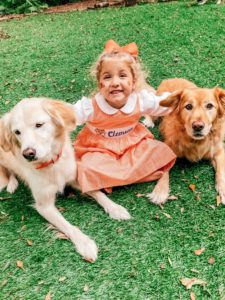 Will you allow me to have a super selfish moment and one I'm ashamed to admit? Another hard part is being a stay at home Mom. I own my own company and worked all week back home (and LOVED it!), then all of the sudden we move to a new country with no affordable childcare and I'm forced to pare down. I think it was God's way of telling me to pump the breaks. Nonetheless, it was a quick and hard adjustment for me.
Let me be clear, the above is NOT a low, it's just an unexpected change. One I'm very happy to have since it gets me more time with Miss Lou.
I mean gosh, flipping into an entirely different life from location, to time zones, to culture, to schedules all of the sudden was a shock to the system. So many emotions, frustrations, tears, etc. It's really something you can't prepare for and you just have to believe God will get you through and lean on your partner and let them lean on you.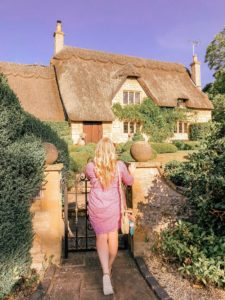 Bear with me though, because there are definitely LOTS of highs!
While the above were some of the larger adjustments, it's funny some of the smaller things that are just so funny and different here in the UK.
First off, grocery stores are terrible (and we really miss good peanut butter, and Ry misses Natty Light haha)! The produce is great and fresh and delicious, but the stores are just slammed with things all over the shelves and they always kind of have a smell. There is a Whole Foods by us, but you have to remember we have no car, so whatever we buy we have to wheel the 15 minutes back to our house and then carry it up 6 flights of stairs.
School here is so different. Teachers have off a week every 6 weeks and there is absolutely no school in the summer, so you have to have a nanny. You also are pressed to find a daycare that has M-F 9-5 care for little kids. This was a huge blow to us in terms of me being able to work from abroad. Oh and we literally paid the same for 9 hours of care in London that we did for 40 hours of care in Charleston.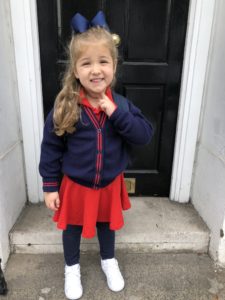 Ok and real talk, travel is still expensive. Comparatively to what we would spend coming from the US, yes the flight itself is low. But Airbnbs still cost the same and so does the food, drink, and experiences. Yet, we're making the most of this year and essentially packing 12 years of travel into one!
Finally – London is SOOOOOO expensive. I thought living in DC was tough, but y'all our 600 square foot flat that is up 6 flights of stairs with no elevator and is essentially a glorified attic is more a month than the mortgage on any of the three homes we've ever owned. Then there's the cost of childcare, food, drinks, transportation, taxes (of 5 different kinds it feels like), etc. Word to the wise – if you're moving abroad temporarily, still get paid in dollars. You have no idea the mess we're in because Ryan gets paid in pounds.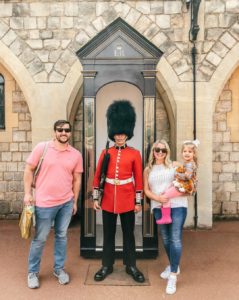 Now for the crazy awesome highs…
Access to all of Europe so quickly is BOMB. I mean, I can get on a train and be to Paris in two hours! TWO HOURS! That's less time than it takes me to drive from Charleston to Greenville. Granted, it also costs about $200 still for the train, but it's great.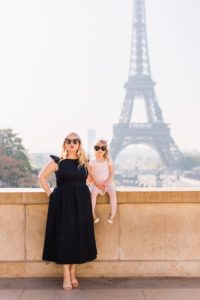 I absolutely LOVE all the walking and not having a car. Now, I haven't had a winter here, but I walk anywhere from 8,000-22,000 steps a day and it just is so great. I love the people watching and outdoor air (notice I didn't say fresh :)) and my body is just happy with me moving so much.
If you follow me on Insta, you know my flower obsession and the gardens and flower stands in London are insane. There are SO many great parks here – we live 10 minutes from Holland Park and 25 minutes from Kensington Palace Gardens / Hyde Park and love them.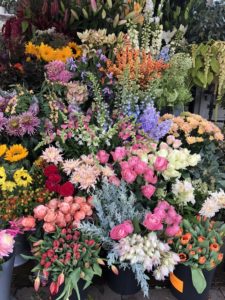 The sights, pop-ups, and shopping are also great. There's always something going on in London with a beautiful display, fun event, or new experience.
Have I mentioned how much I love tea? Always have, I don't drink coffee, so London is my boo in that aspect. Especially afternoon tea! And especially with our awesome expat friends we've met here!!!
I get this one a lot… I've never felt unsafe in London. We live in an amazing area, so that helps, but even with all our wandering, I've never had a moment where I felt like someone was trying to even pickpocket. In fact, my book bag zipper has been broken forever and I constantly have people telling me it's open.
On that note, everyone here is so nice. They even give Southerners a run for their money. Literally, they all help me in the tube with Sully and offer smiles and advice when you're lost.
And can we talk about how kids are insanely adaptable? I joke, but actually should mean it when I tell people that Sully has done the best out of all of us with this move. Y'all this kid learned how to ride the tube, the buses, got her walking legs in order, and can ride on an airplane like a champ. She's just rad.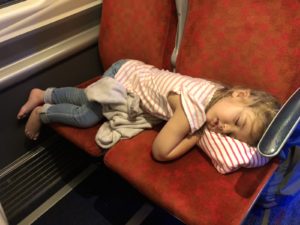 As if this post wasn't already long enough, some things I've been thinking about (which I'll probably get nasty messages about, but am going to share anyway)…
We as Americans are SO ridiculously privileged. We have clean, safe water. We have air that when you blow your nose isn't black. We have affordable space for our kids and families to live and play. We have access to every and anything we could literally ever want. We have OPTIONS, so so so many options in any area of life.
We're also kinda lazy physically and for our mental health if you think about it. Really y'all! We sit at our desks and stare at a computer all day (they're fans of a 1pm pub pint here in London). We go sit in our cars and drive everywhere. I could go on and on here, y'all get it. I admittedly think it's going to be hard to fight jumping back into this routine when we get back.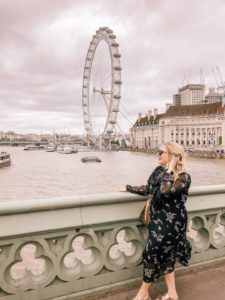 The world is HUGE. Literally. I thought having the opportunity to be so close to so many new countries would leave me feeling like I crossed so much off my bucket list and I'm now so well traveled, but no. In fact, I now have a list a mile long because of all the cool new places we discovered.
Travel is the best investment you can make into your life. It is so humbling and we will now prioritize being able to travel over buying a bigger home or fancier car any day.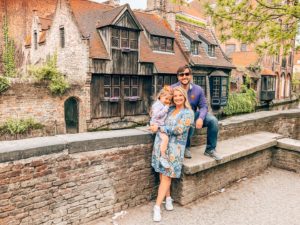 All in all, this experience has been really freaking hard y'all. I had so many people that I love and trust and value their opinions challenge us on this move. Oh my GOSH the judgement! And yeah, they were right. It sucks sometimes and it's really hard which to a lot of people sounds crazy because of the highlight reel you see on Instagram.
But you know what, the main thing is… I have grown and changed more in these past 6 months than I have in 6 years. My eyes are opened wider to the world. I know more now who I am and the type of Mom, wife, friend, sister, boss, community member, Catholic, and on and on that I want to be.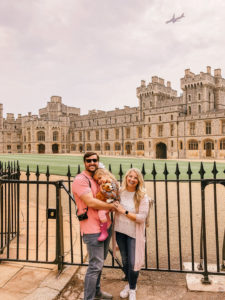 My marriage – woah my marriage. It has grown and changed so much for the better with this move. My understanding and abilities as a Mom have grown. And I have seen so much and learned so many new things from people with crazy different perspectives that it is going to change the way I run my business and manage my employees.
I am super proud of my little family and this phase of our life.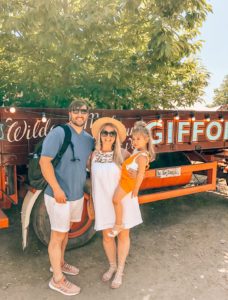 Most of all, and there are not even enough words in the English language to express this, I am SO. INCREDIBLY. GRATEFUL. to God for this opportunity. Insane y'all. Just absolutely insane.
So if you're still reading this, just know that God has big and exciting plans for your life. It may not manifest itself in you moving across the world, but it will be big and great. Say yes. When it comes to God and he puts something on your heart, say yes.
Also, you are capable of so many great things. It's inside you right now. You just have to pump up the jam and let your confidence shine through. You got this!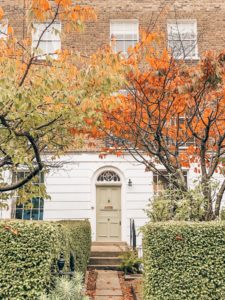 Here's the part where this long, sappy post comes to an end though (finally!). So let me sneak in a THANK YOU! You reading this blog and following along on Instagram and sharing @attentiontodarlingblog with your friends and commenting and liking our posts helps us in living this journey we're on to the fullest.
If you haven't reached out before and want to connect, you can always get ahold of me at [email protected].