When my most Harry Potter loving friend came to London as our first visitor with her hubs (also named Ryan), I was super stoked that the Harry Potter Studio Tour in London was her #1 thing to do! Can you blame her with Big Ben and everything else under construction anyway?!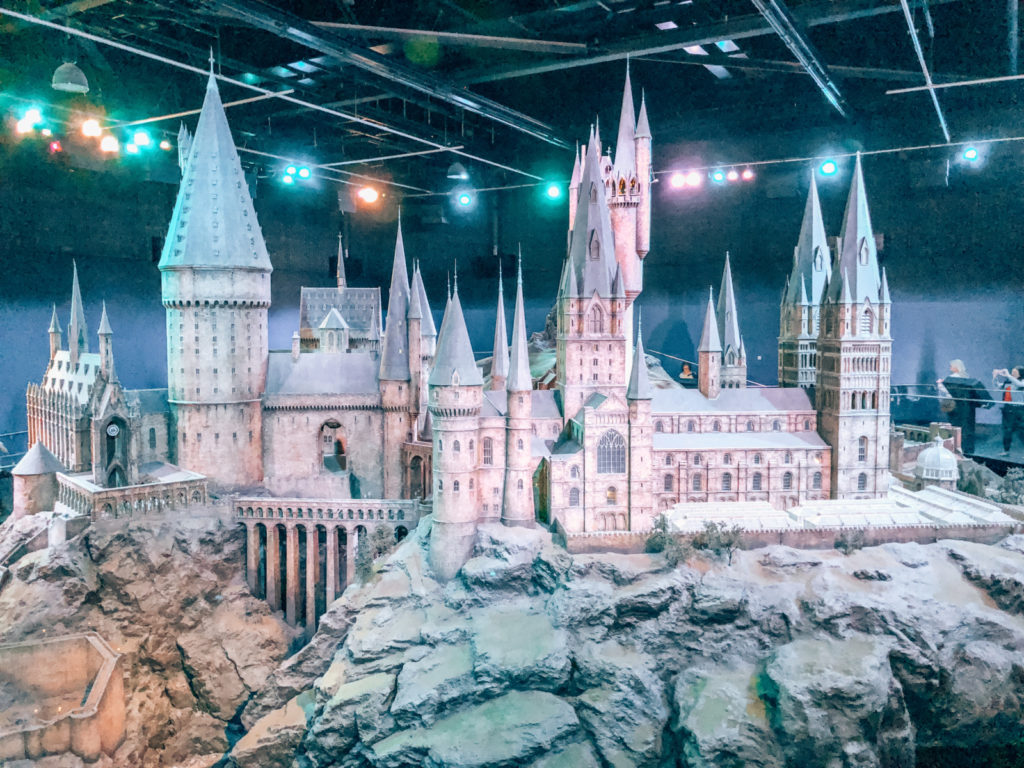 We booked our tickets well in advance, back when we lived in the US actually. Make sure you get them early! Don't freak out when they send you confirmation, they put the day first over here and then the month so for May 4th for example, they write 4/5/18. You didn't book your tickets on the wrong date :).
So what is this tour anyway? It is the actual J and K (get it?!) Warner Brother Studio Lots where they filmed all the Harry Potter movies. For 10 years, this is where Emma Watson, Daniel Radcliffe, and crew worked and pretty much lived. They left the sets in tact along with the props, costumes, art, effects, and more… all beautifully displayed for you to see and experience. There's butterbeer and you can stroll down the real Diagon Alley. If you even remotely enjoy Harry Potter anything, it's a must when you're in London!
It's pretty easy to get there from proper London, allocate about two hours to get there though to be safe if taking public transit. We walked, took the tube, and then there's a specific Harry Potter bus that takes you to the studio (the bus costs £2.50 cash only round trip). You can also take an Uber just as easily, but it will cost you. Know that we really took our time and were there about eight hours total, so it's for sure a half day thing at least.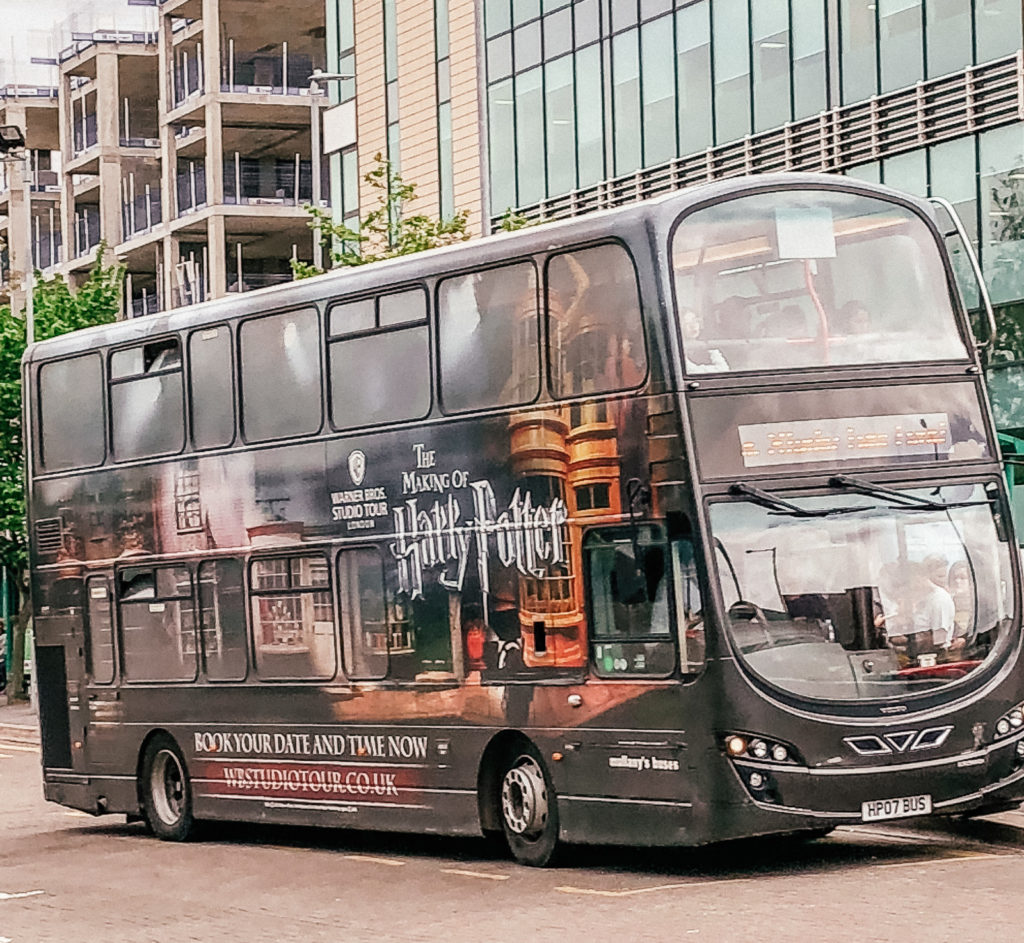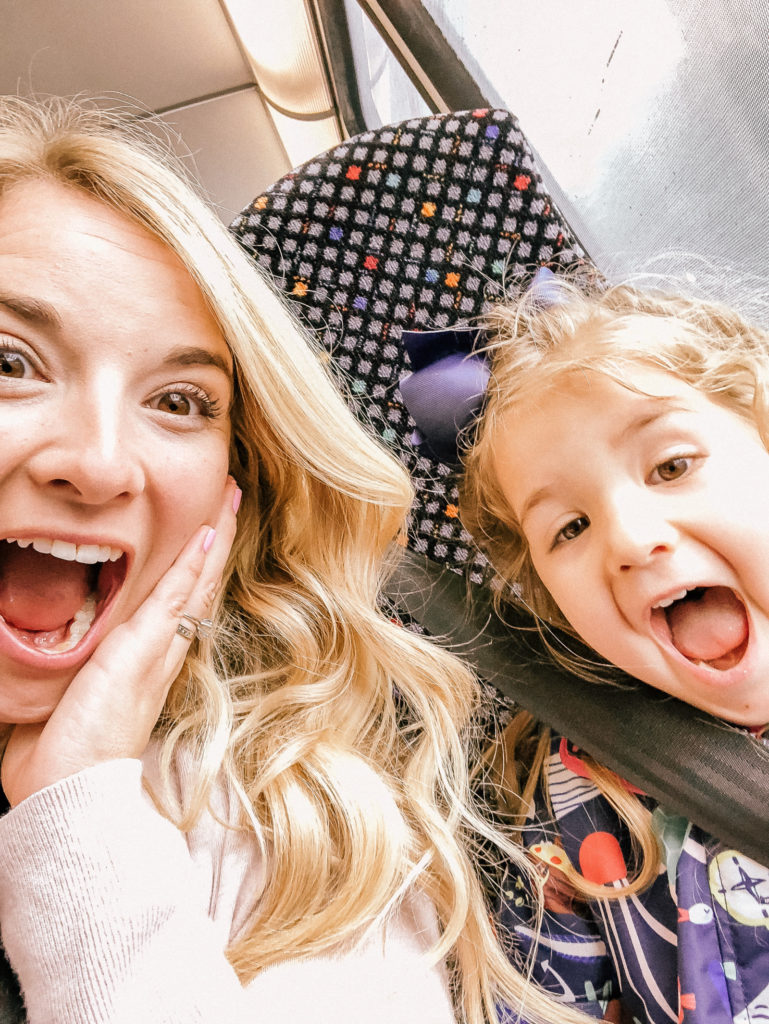 Once you arrive, you can get your ticket form a kiosk and then enter. They have coat check, a cafe, and the gift shop is open if you have time to kill prior to your tour.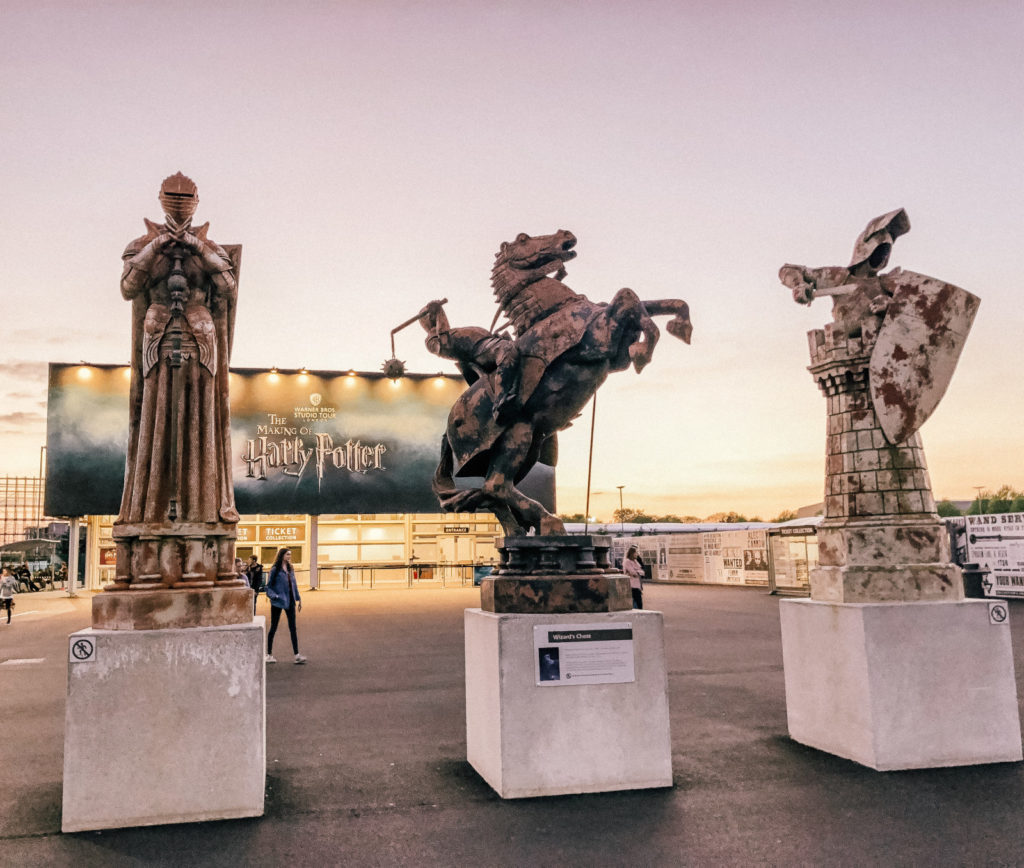 We did the digital tour with the headphones and while I was wrangling a hungry toddler most the time (my Ryan couldn't join us until after work), I overall found them not worth it, especially if you're a fan and know what most the things are already. That said, Sully really did enjoy having her own phone (they use old iPhones).
The first 30 minutes of the tour are with a guide and a little movie presentation and then the rest is self guided. Even if you've only ever seen one Harry Potter movie, this experience is going to blow you away!
I won't spoil the surprise, so all I'll say is that the first thing you get to tour is the Great Hall. It's amazing to think of all the iconic scenes and people who've come through that room. They even used real stone like that used in actual castles because there were so many people and tables being used that a "prop" floor wouldn't weather it all.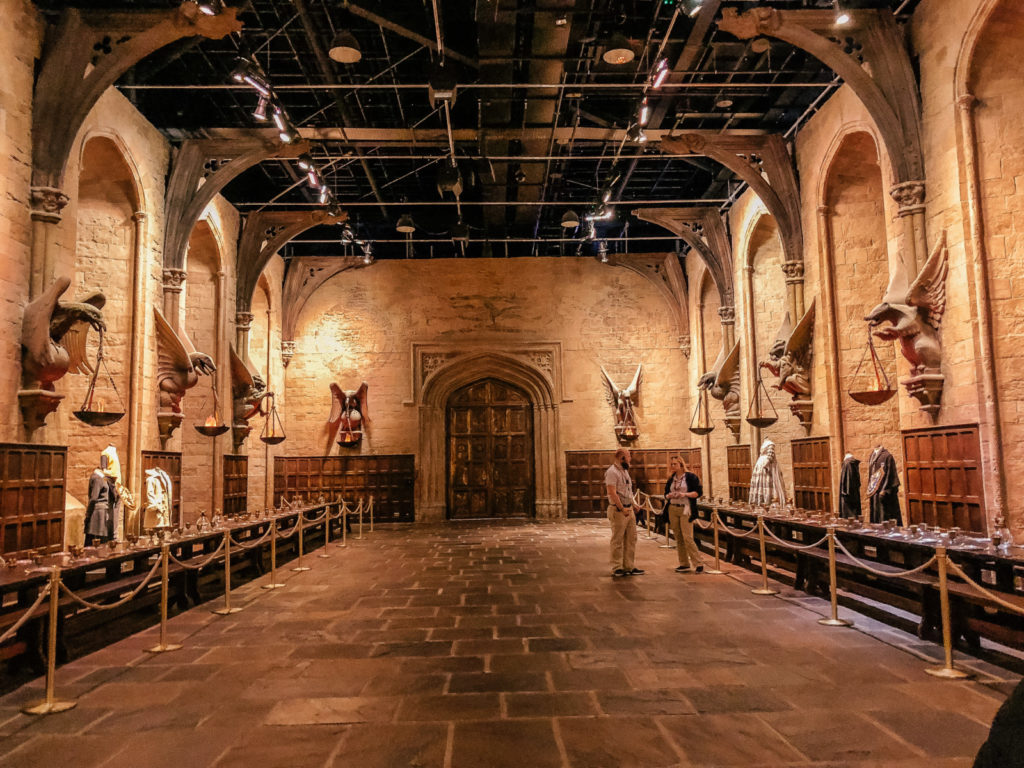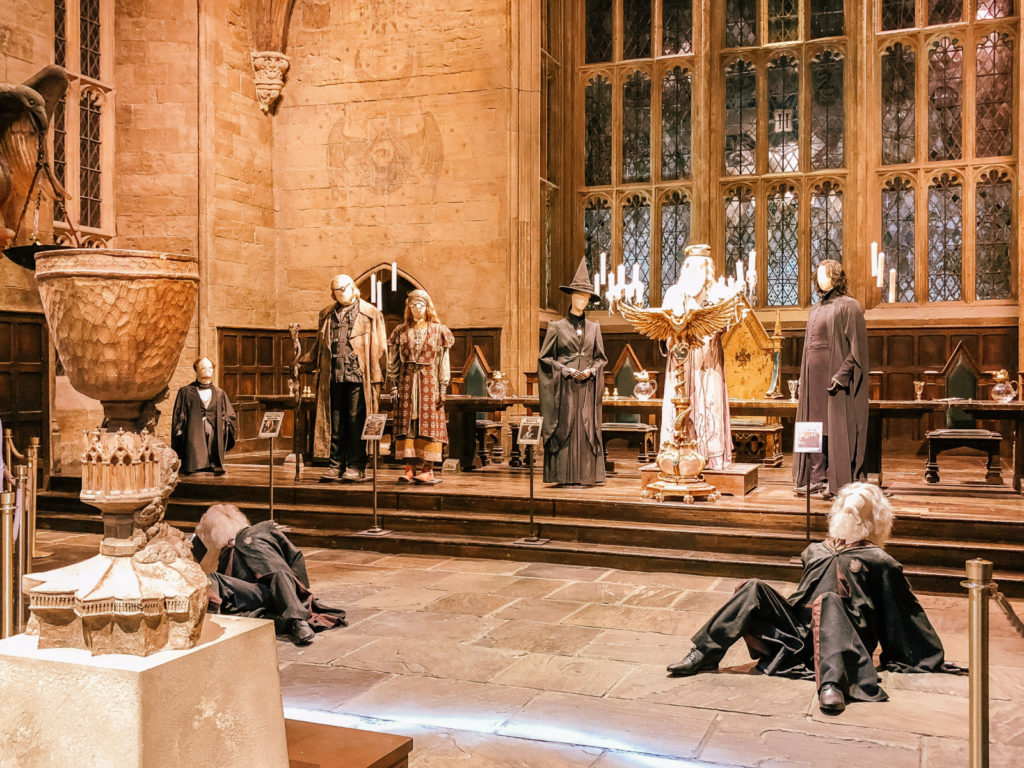 Then you move into a large room of props and sets, including Dumbledore's office which has the Sorting Hat and the Gryffindor Sword inside. You also get to see the Horcruxes and lots of other neat props and scenes!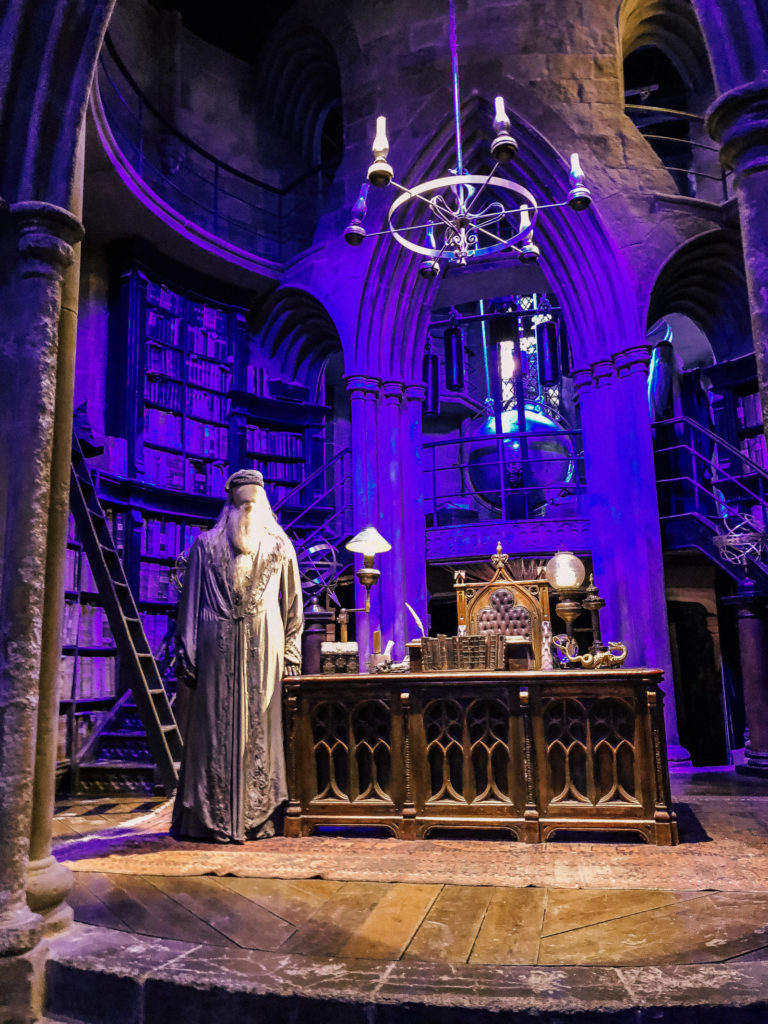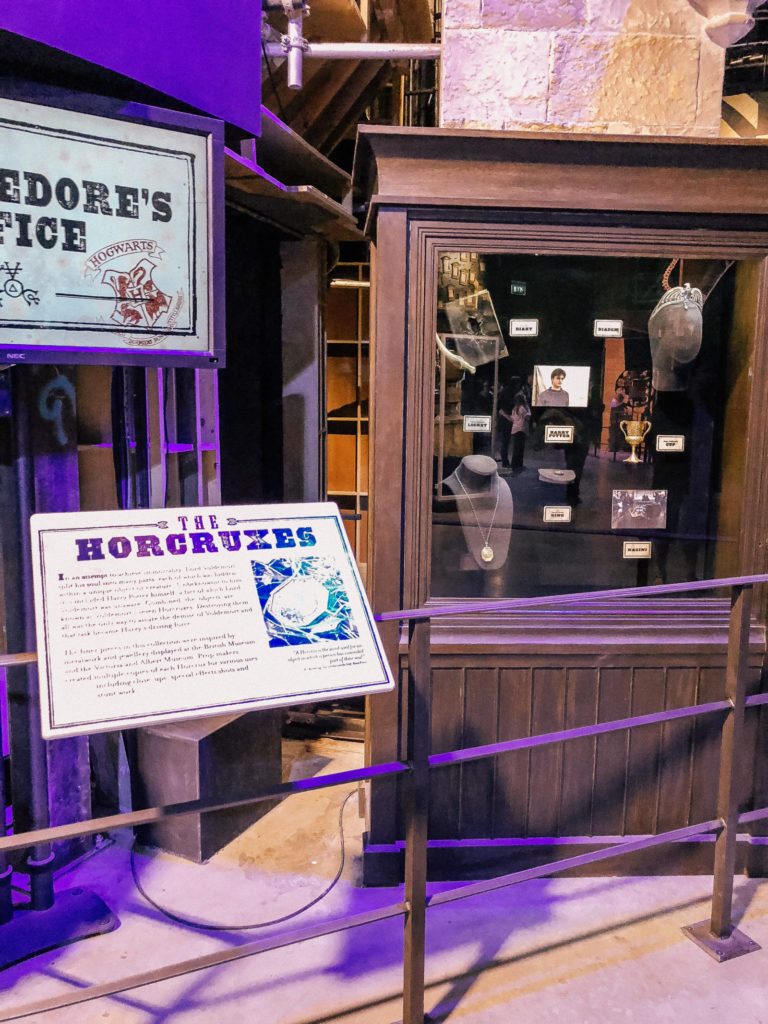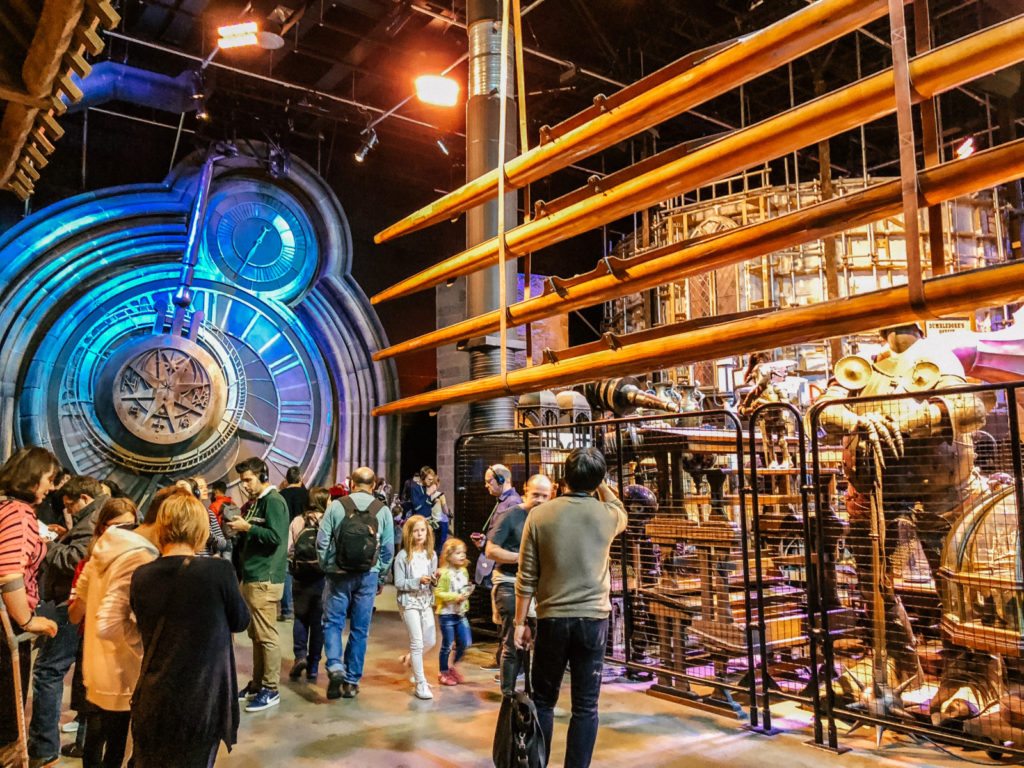 Sully has certainly seen the first Harry Potter movie, but not that much of the others because they do get quite scary. There were definitely some scary things like the scene below, but we just talked about how silly the snake was and she was good.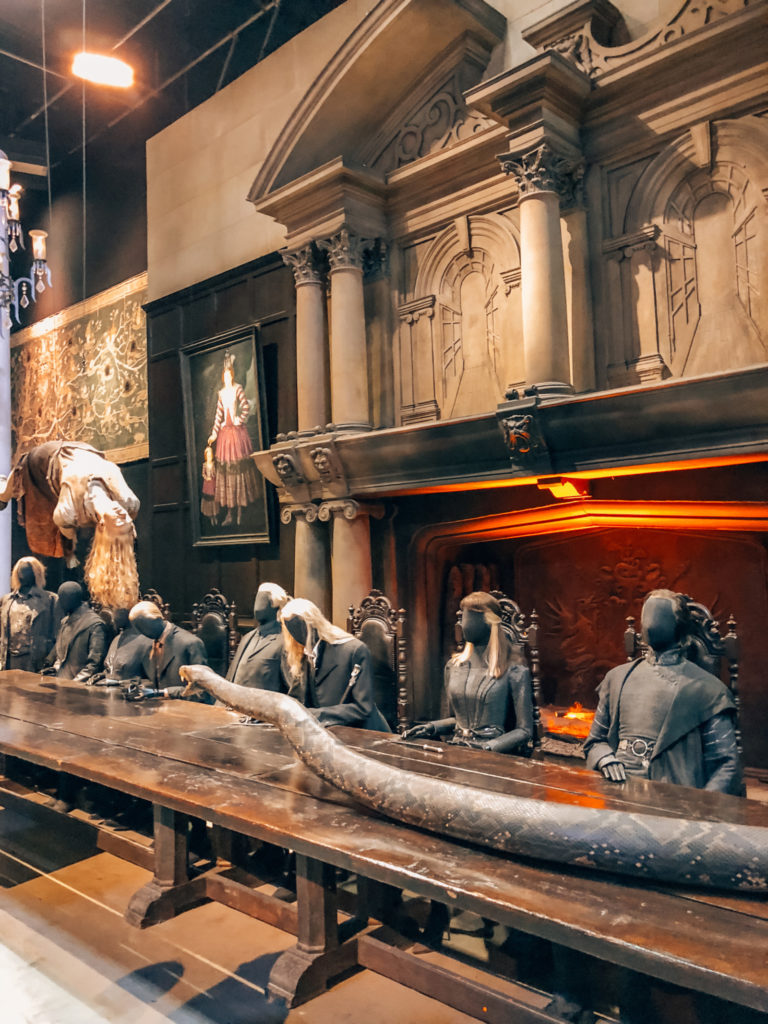 Hagrid's cabin! So many scenes I loved here. His clothes were huge too. Fun enough, some of the furniture that Harry and others would sit in was made smaller or normal in scale to help with making Hagrid look just that much bigger with his larger props.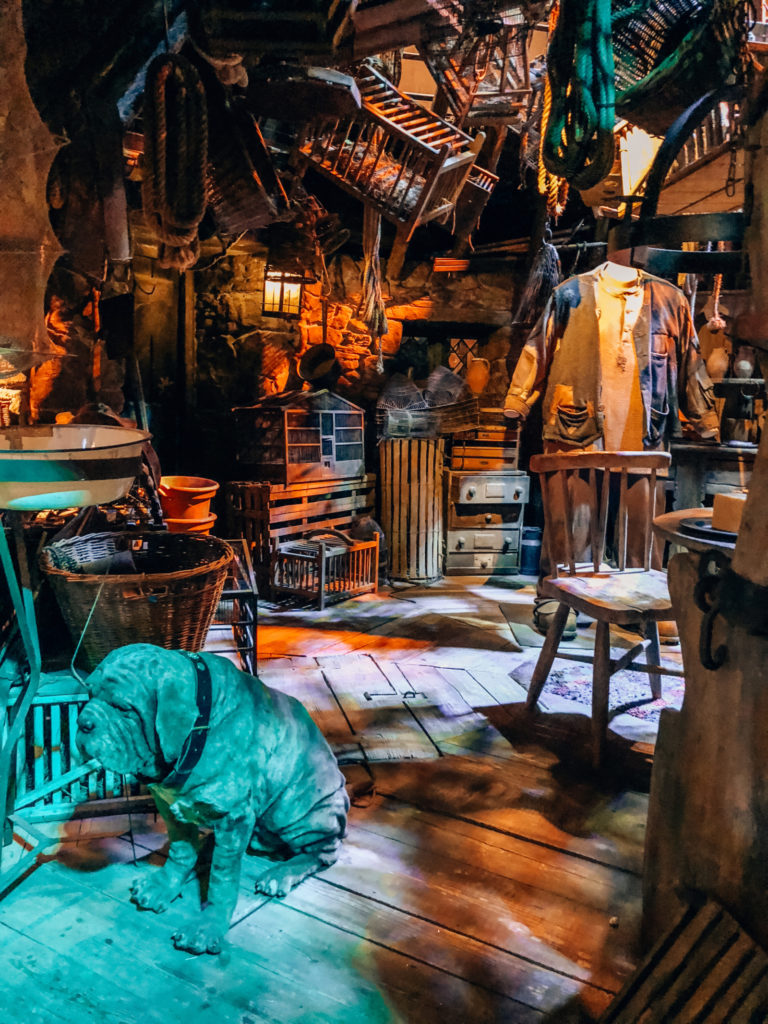 These are real oil paintings you guys. Done by real artists. Many of them inspired by real renaissance works of art, and also by different members of the crew :).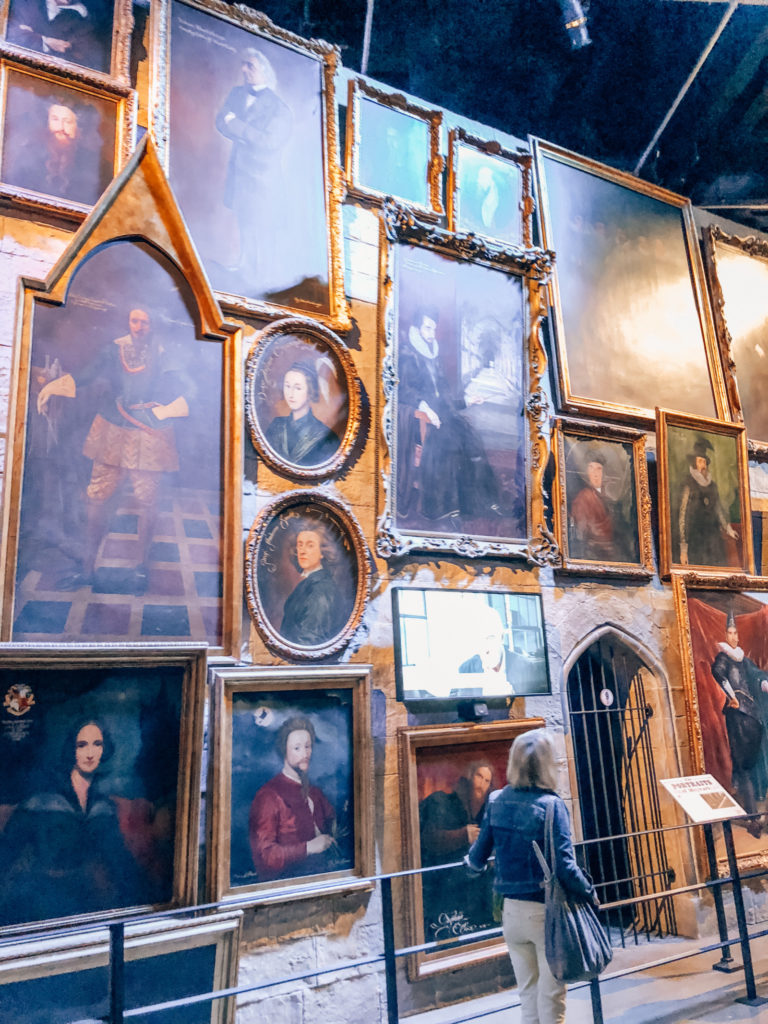 I just couldn't get over the sets. SO intricate! Everything was authentic looking. Probably because it really was – real paintings as seen above, hand woven tapestries and furniture. I just couldn't help thinking about how much money went into these productions.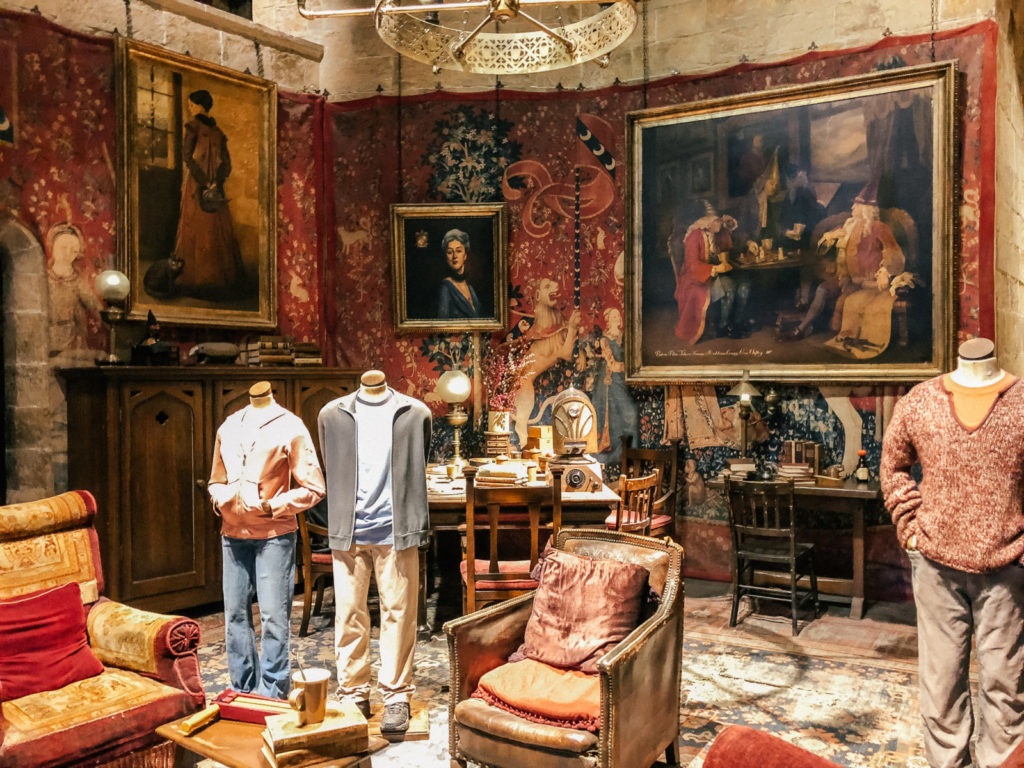 We had to stop and ride the brooms, you are going to die, watch until the end when my little wizard gets comfortable enough to be silly. *Fast forward to minute 2:00*
Next was a new part of the tour – the Forbidden Forrest! They ushered Sully and me through one side that is less scary than the other path, but my little gal wasn't scared one bit. Before we went in we laughed about how "Daddy Spider" was covered in coconut hair (they really were!) and that they were just pretend. She did great!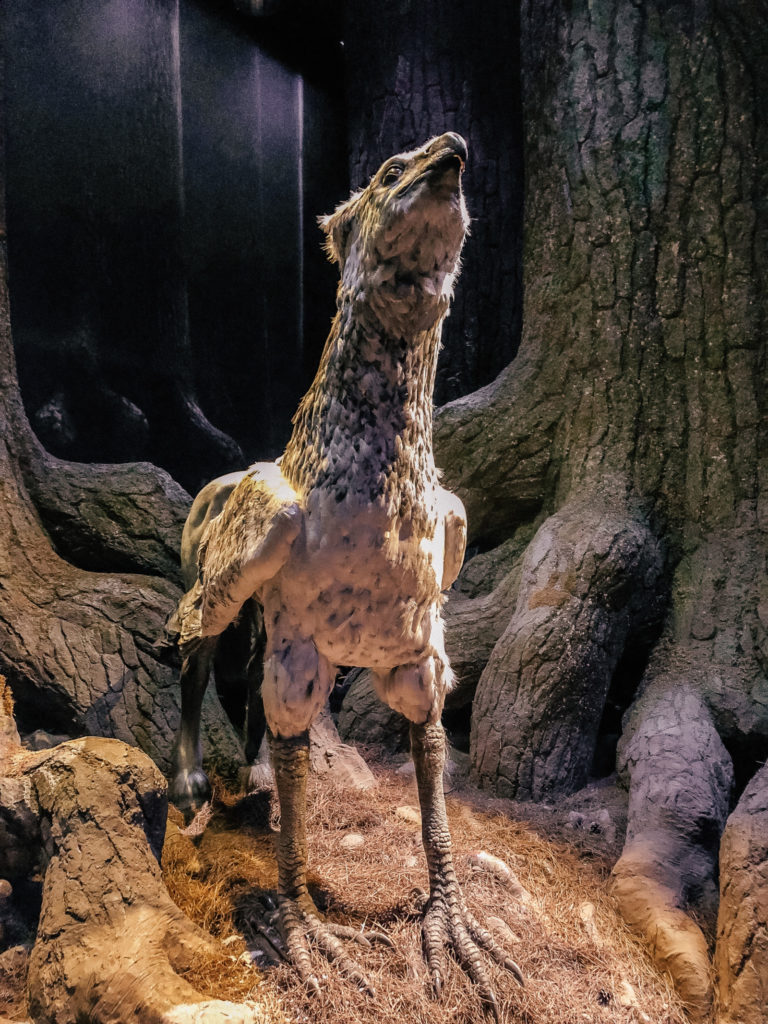 We then ran through Platform 9 3/4 and ended up at the mid-way point, the cafe where butterrbeer is a flowing! I would HIGHLY recommend the butterbeer ice cream though!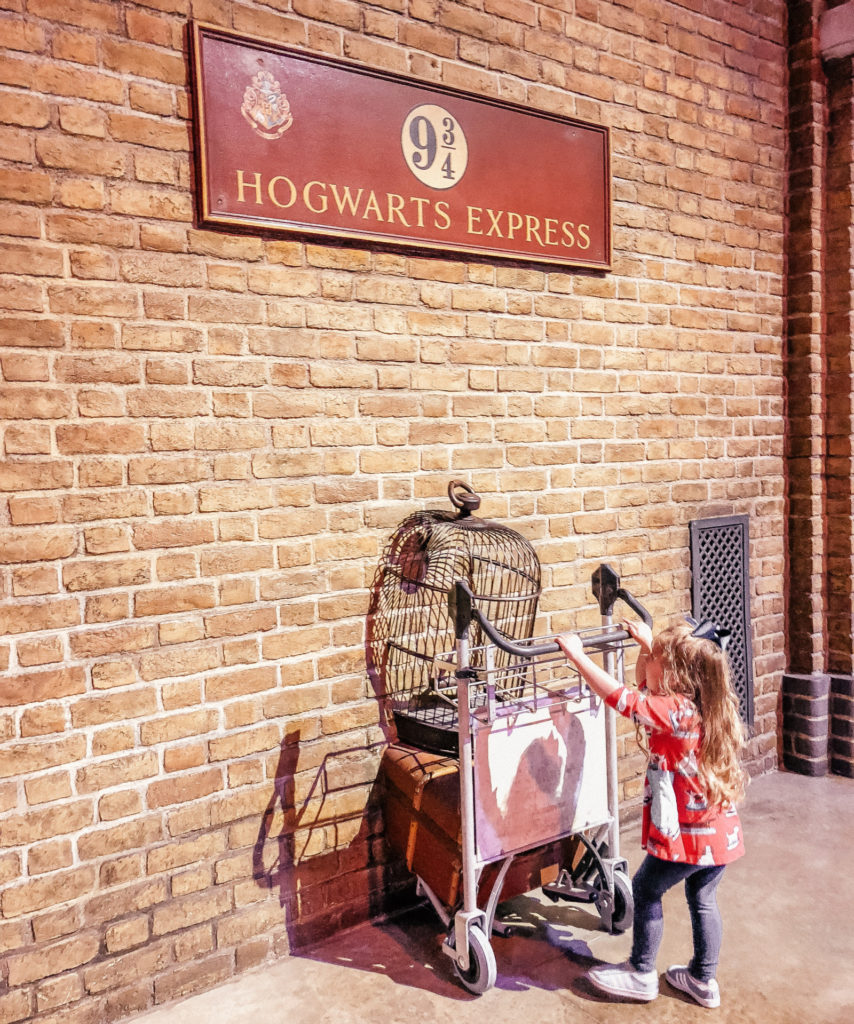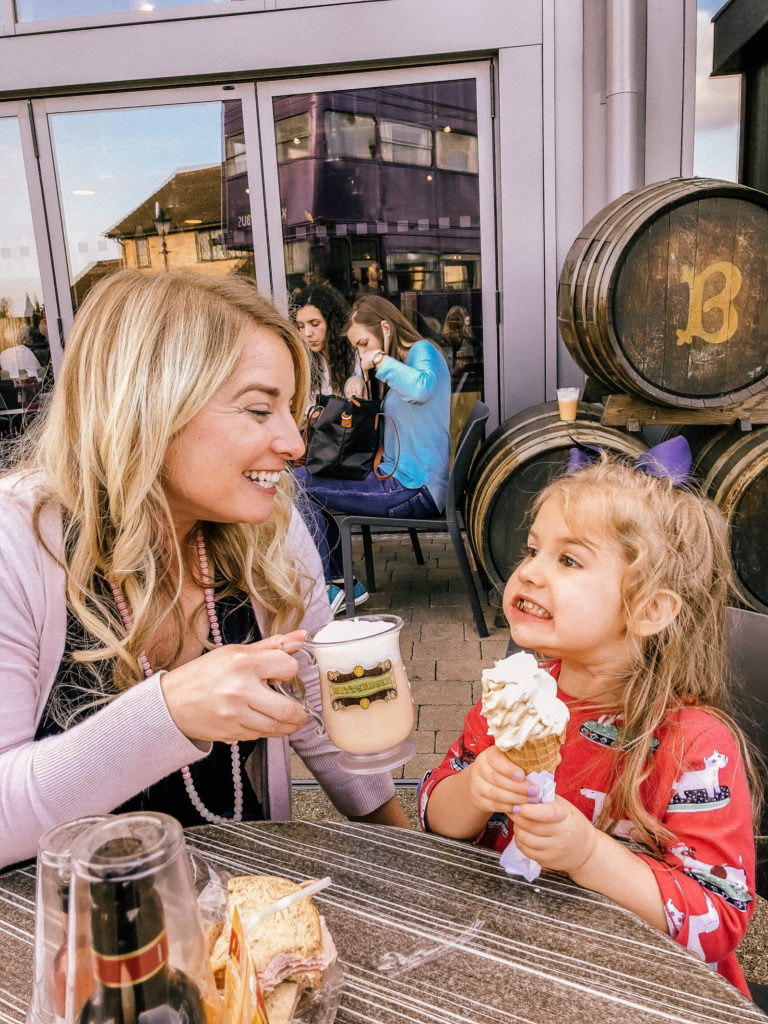 You can also see the actual Privet Drive they used for the outside scenes (up at top of post). Inside they still did the mail coming in so that you could see it from the outside window for those scenes.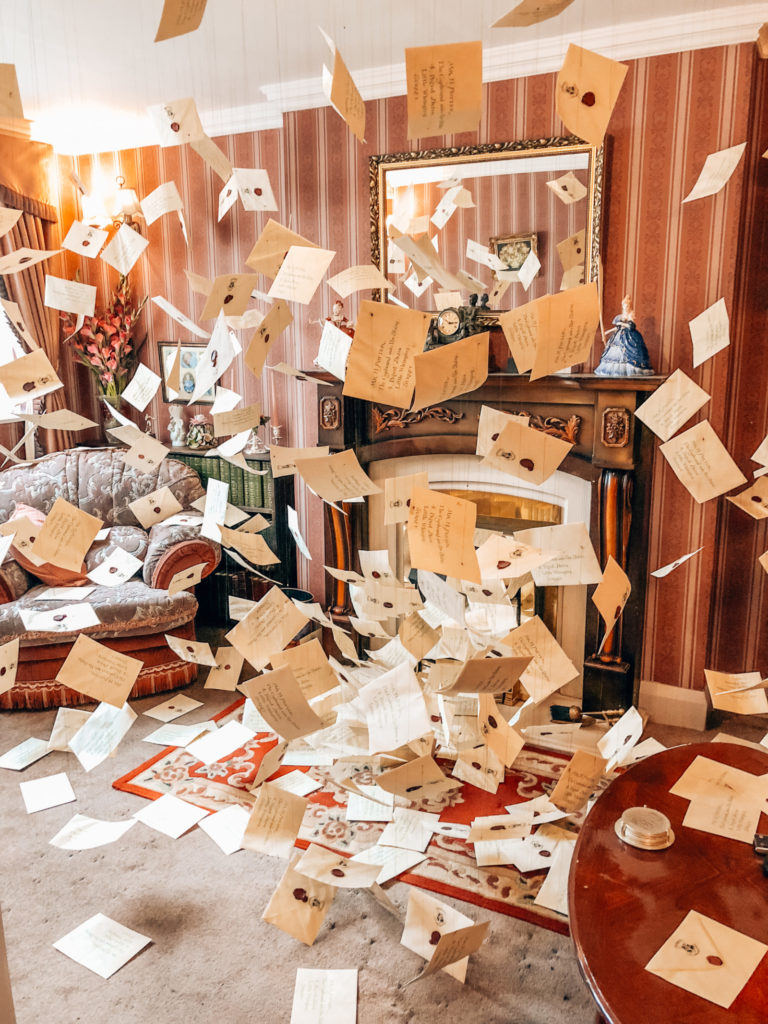 In this same square is the Hogwarts bridge where Harry, Ron, and Hermione chat so often, the triple decker bus, Harry's childhood home, and our favorites, the flying car and Madeye's motorcycle!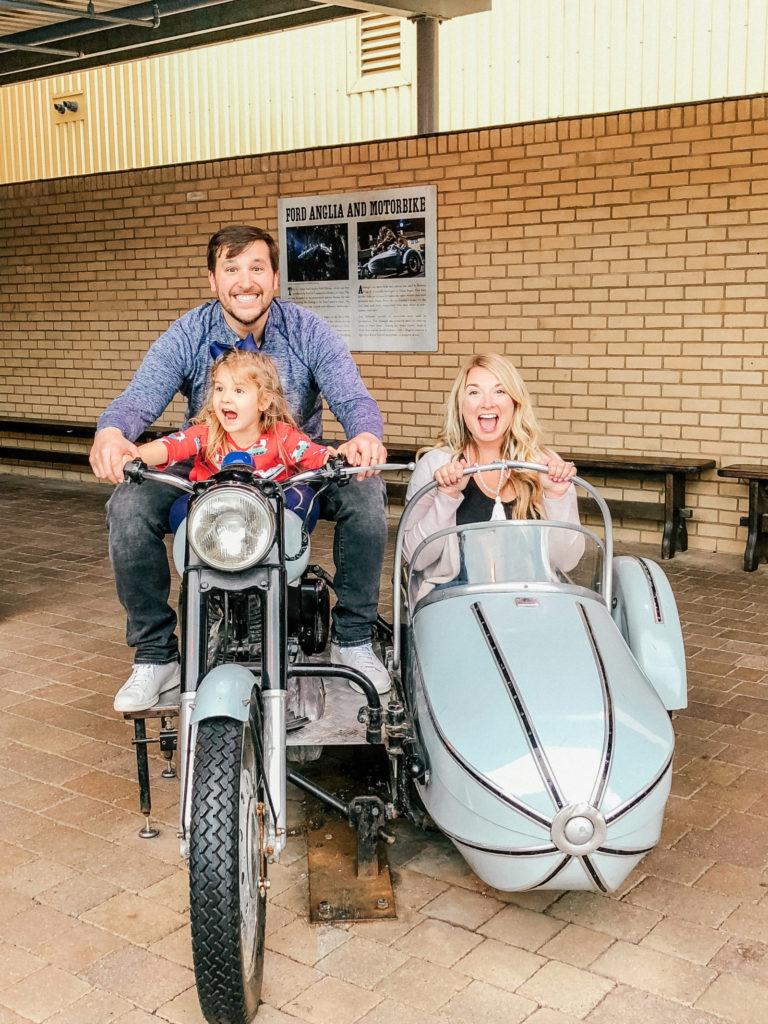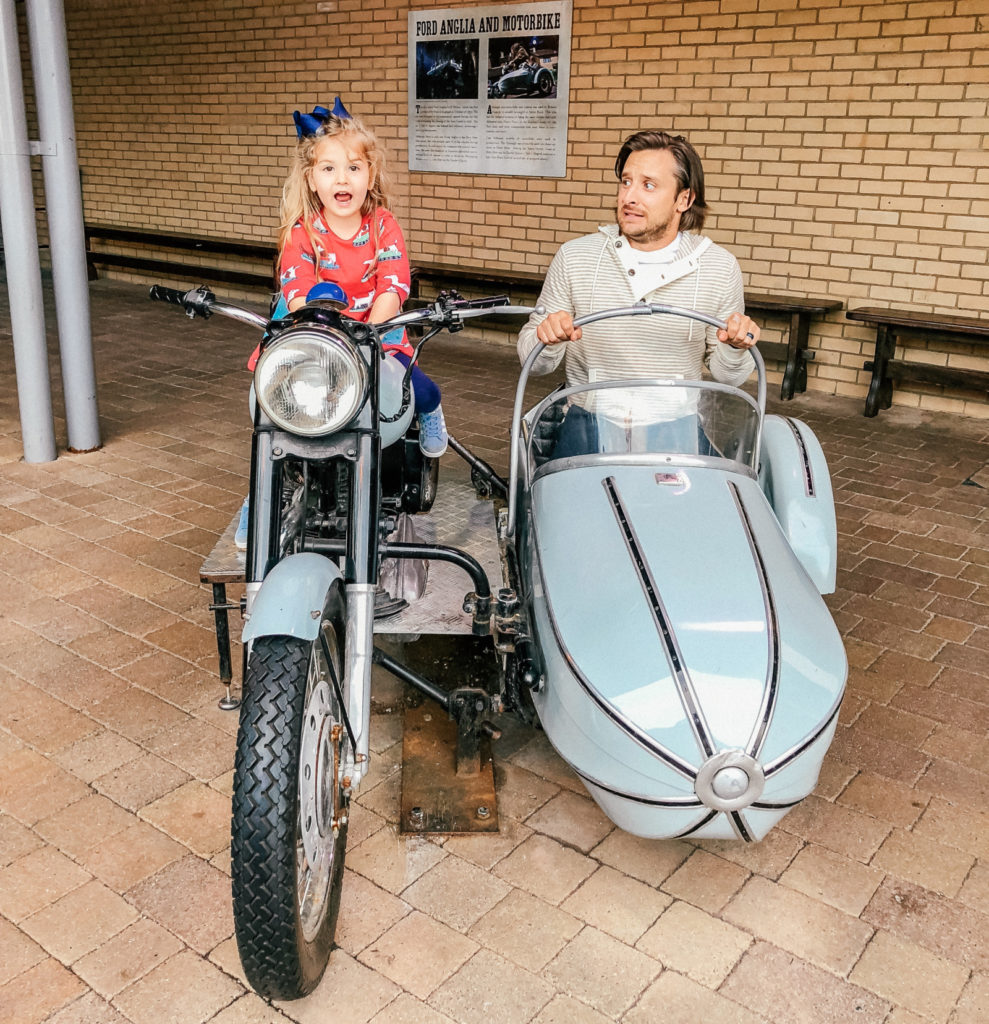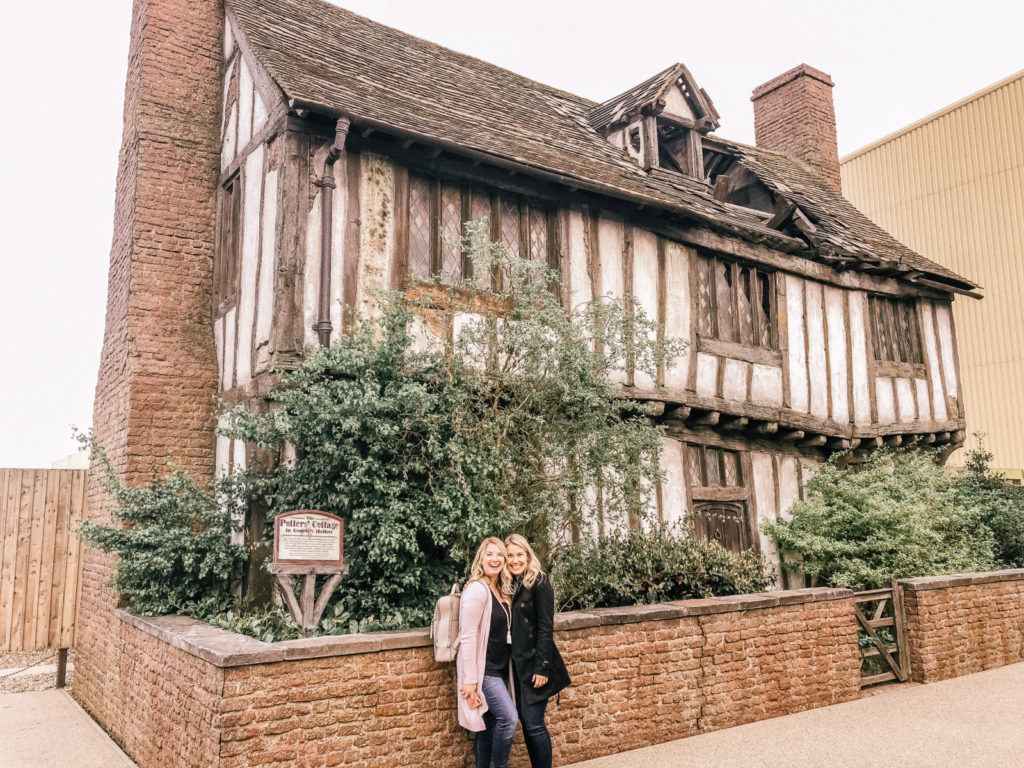 Then it's on to special effects, makeup, artwork that inspired the animations, and design. I honestly didn't think this part was going to be as cool, but I was amazed! It was neat to see how they had different artists do renditions of what they think something would look like coming out of the book and then use that as inspiration. SO much went into these movies you guys, I can't even imagine. I took loads of photos, but they just didn't show up and do all the makeup and special effects justice.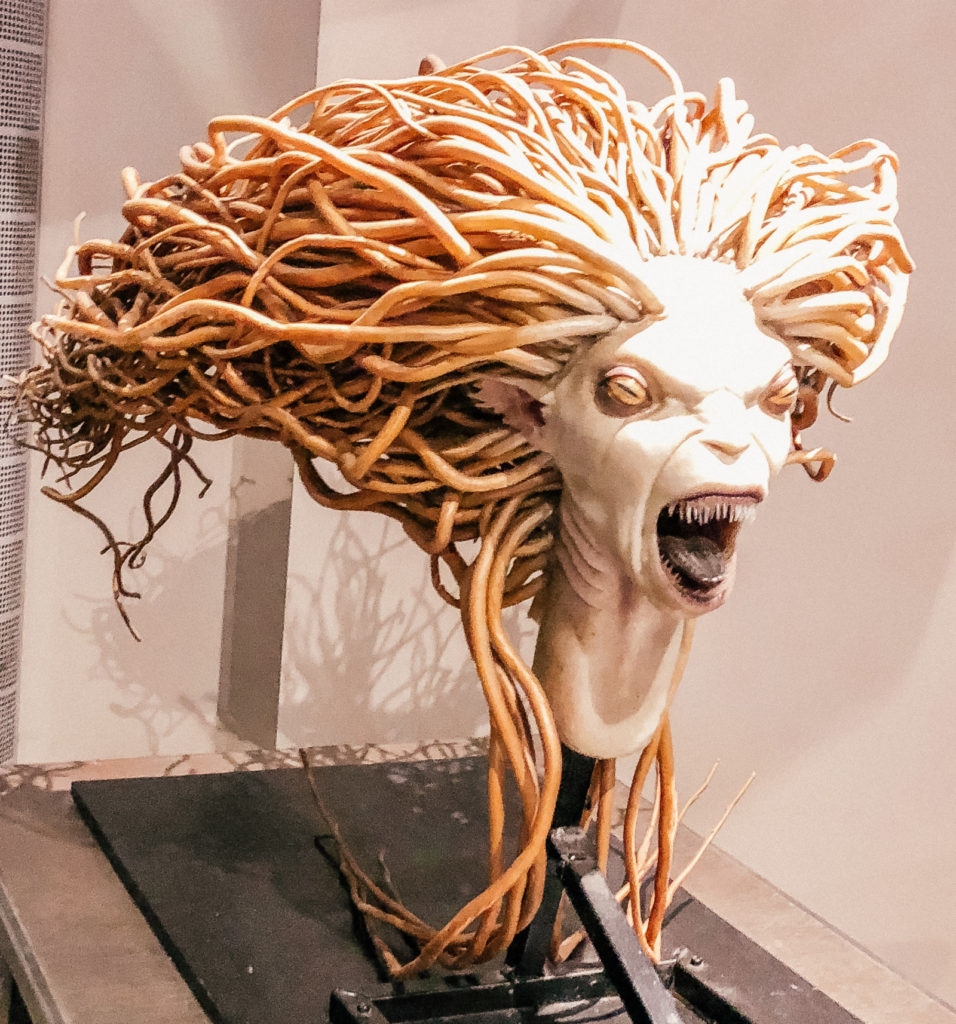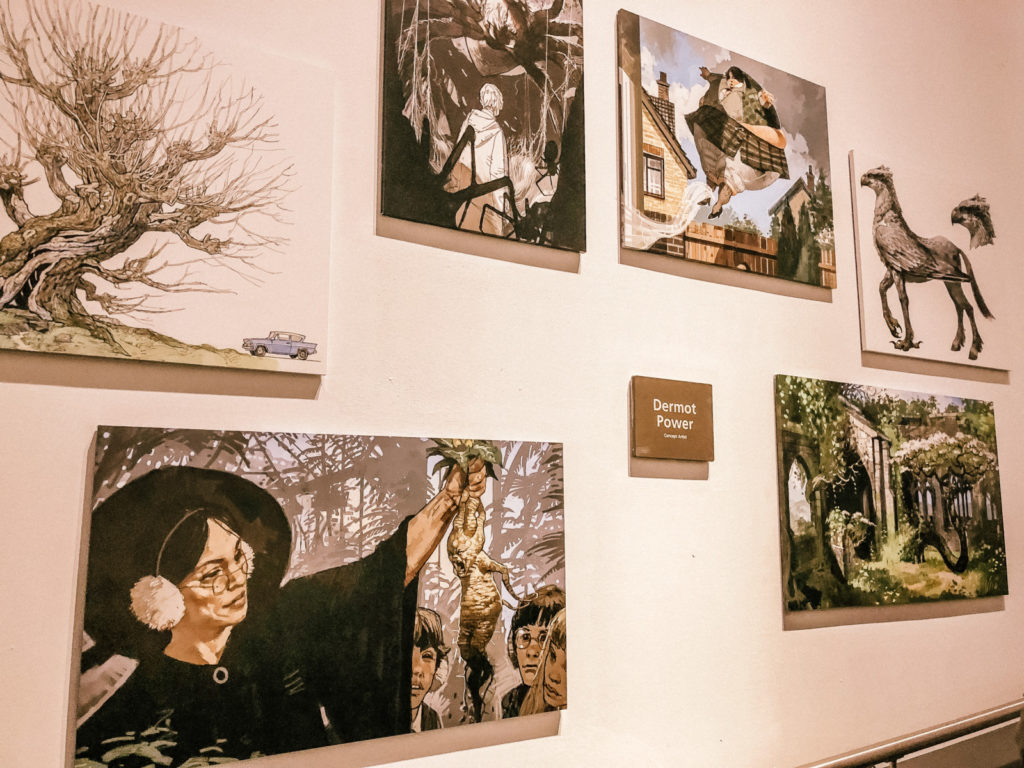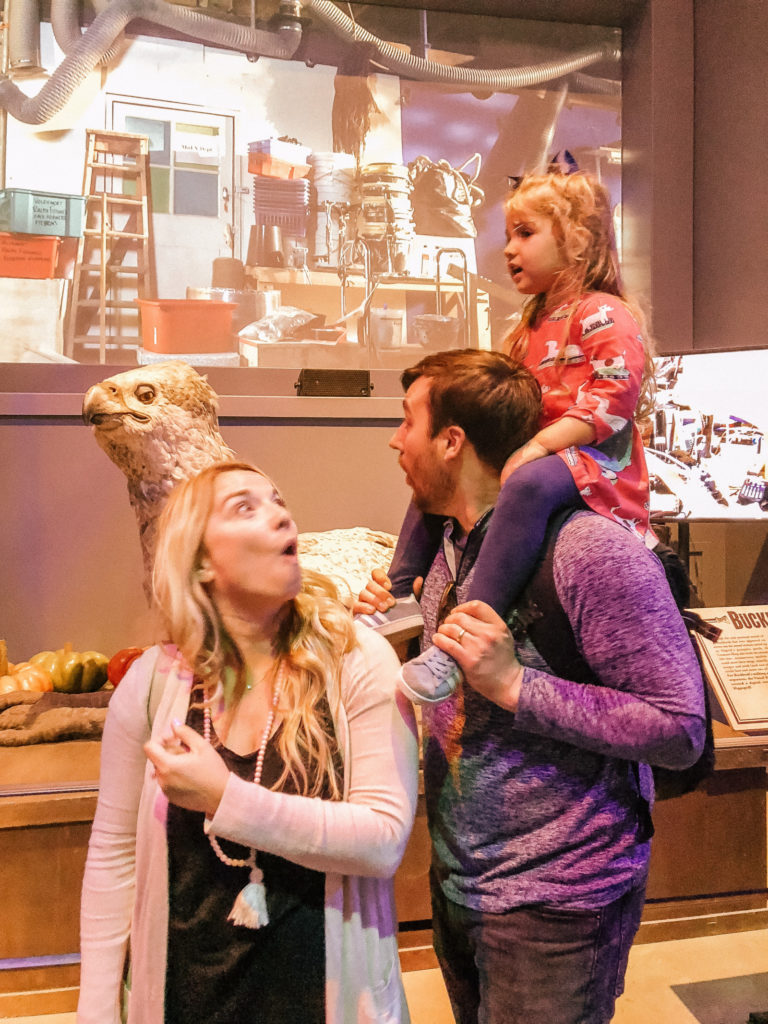 You also get to go through Diagon Alley which I really enjoyed, I could have spent just an hour here peering in shop windows.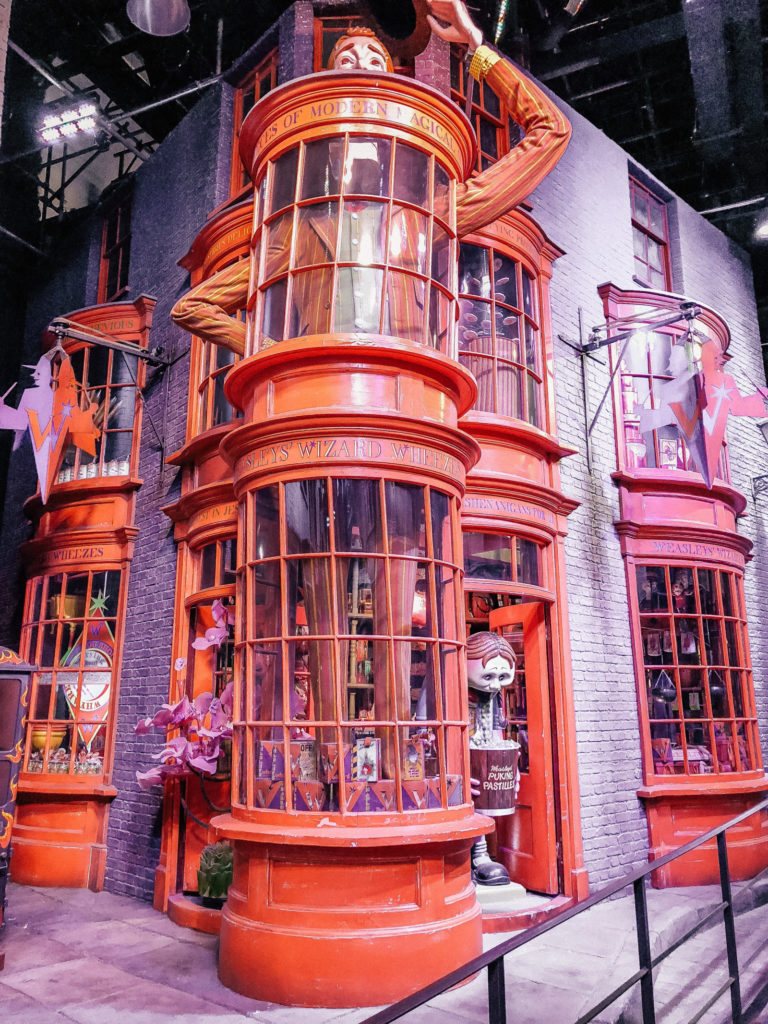 Of course you end in wands and the gift shop where we treated Sully to a wand (she chose Hermione's), a chocolate frog for later, and a few jelly beans for now! Overall it was a great tour and experience, highly recommend. We were surprised by the amount of people there initially, but once everyone starts moving through it evens out.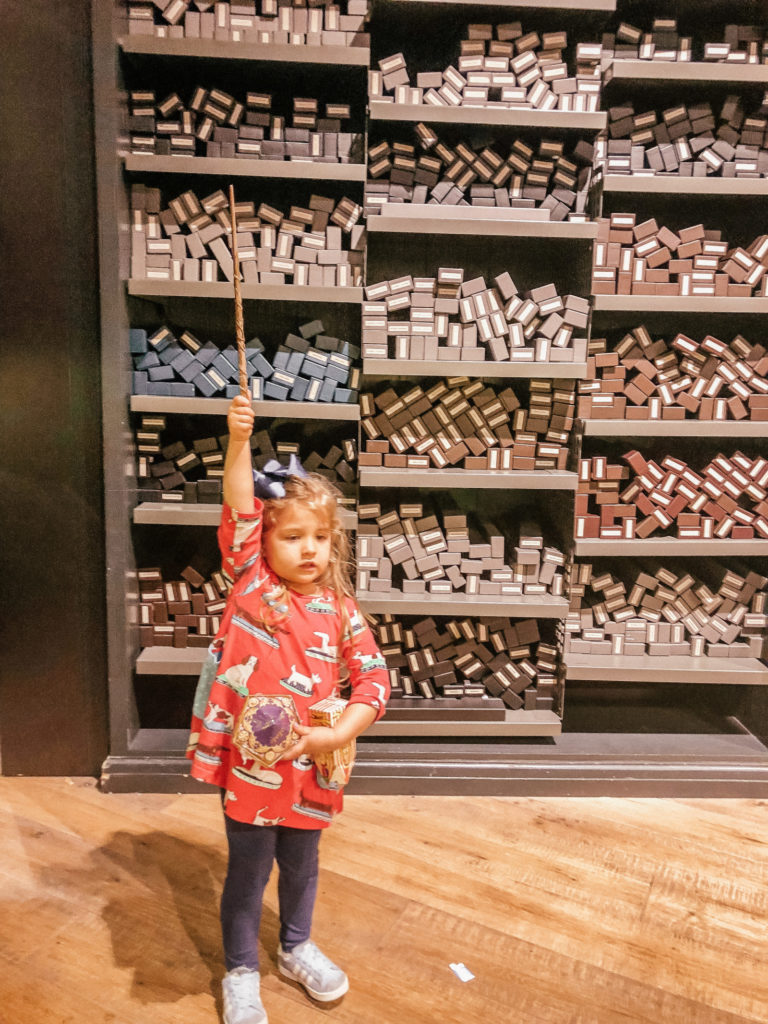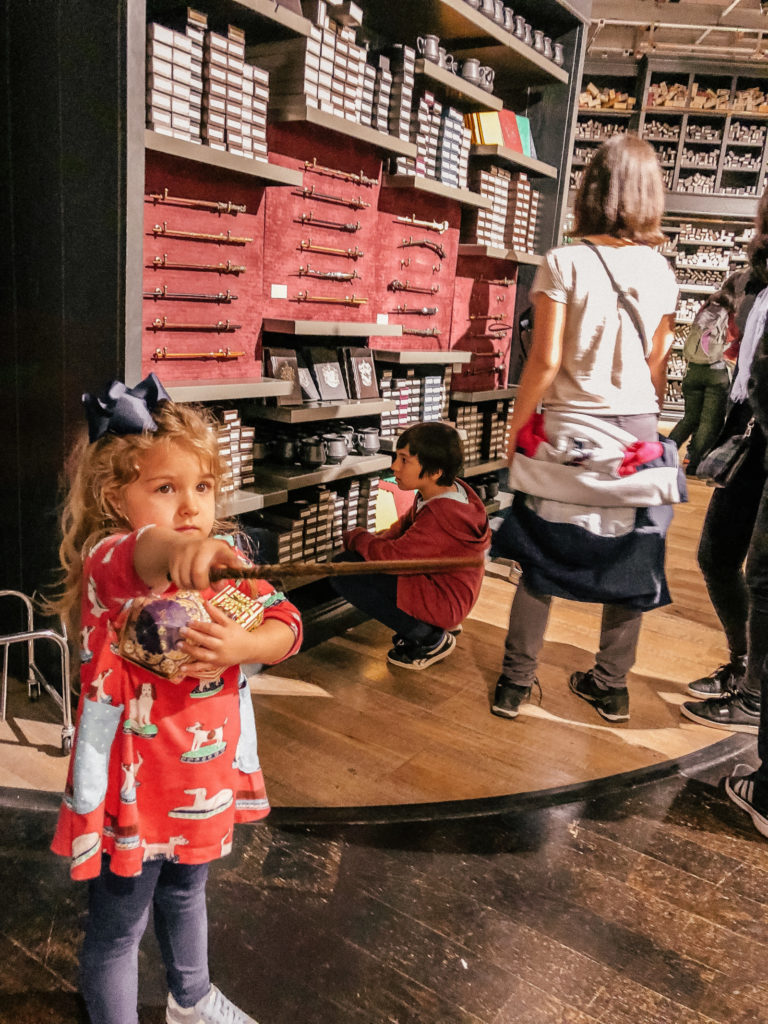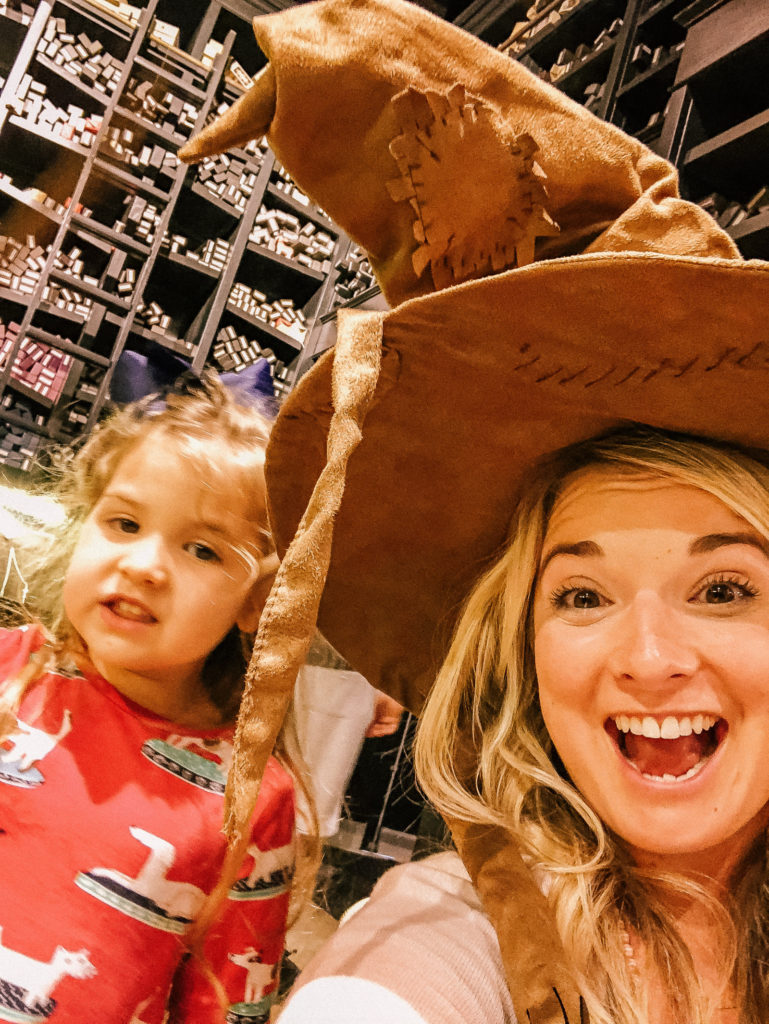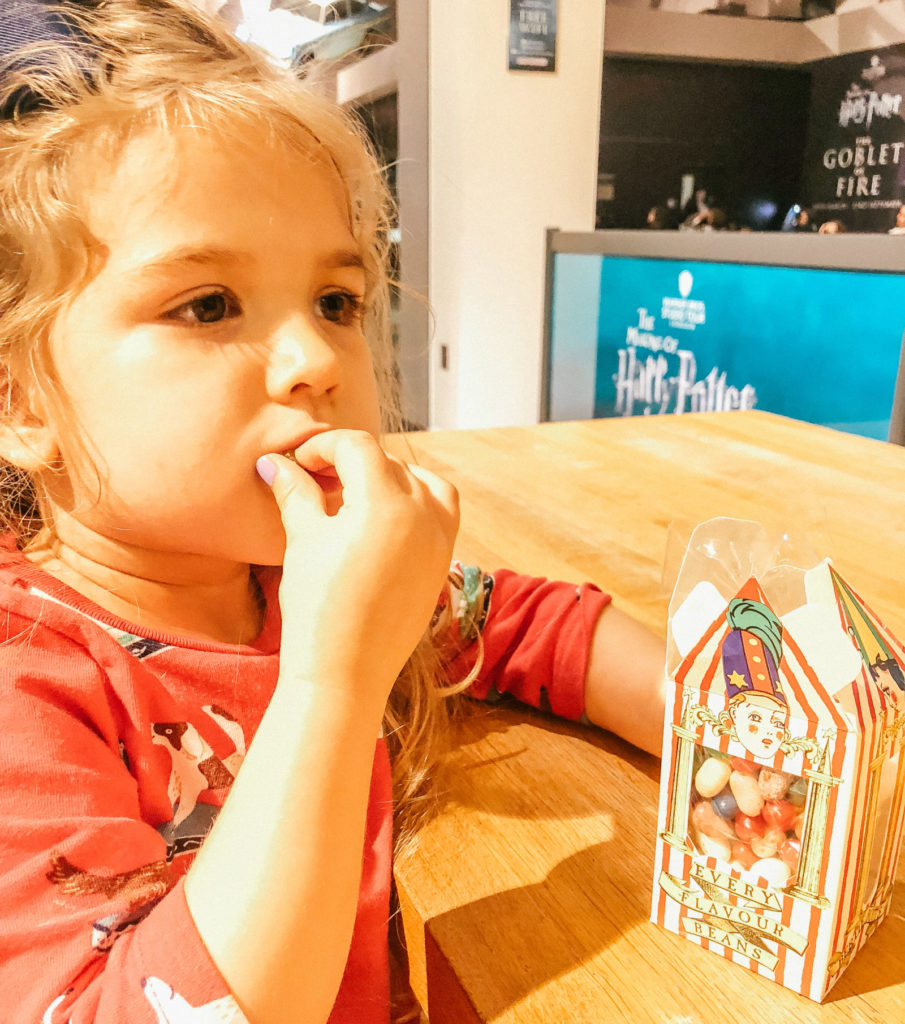 Then we decided to take an Uber home because the bus was taking forever. Unfortunately, our little lady got carsick on the way home, but besides that it was a perfect day!