Well hello for the first time here on the updated blog! I'm so excited to have this refreshed space to better organize my travel posts and more with you during our year abroad! If you're new here or haven't read it yet, here's my real thoughts about our move 🙂 and here are all your questions about our move answered.
Today's post is a super special one, you guys. One I'll cherish for the rest of my lifetime. My Mommy/Daughter photoshoot with Sullivan Louise for her 3rd birthday! All these lovely photos were shot by Camy Duong Photography.
This post does contain affiliate links meaning if you click, I may get some change thrown my way, thank you for supporting my little blog!
Back when we were still in the States, we were starting to get really down about leaving our pups, all the packing, the never-ending to-do lists (which still are ongoing!), and more. The big driver for us to move was the travel, so we decided to book our first trip. Not to mention, Miss Sully's 3rd birthday was coming up in April and we wanted to do something special!
We'd been to Paris for our 5 year anniversary (see our photos in this same spot here) and knew it was an easy and relatively inexpensive option from London. We booked the Airbnb, trains, and even threw in a trip to Champagne (that post is coming soon!). As Sully's 3rd birthday started sneaking up on us, I was getting really sentimental and that was all I needed to book a photographer to capture her this little.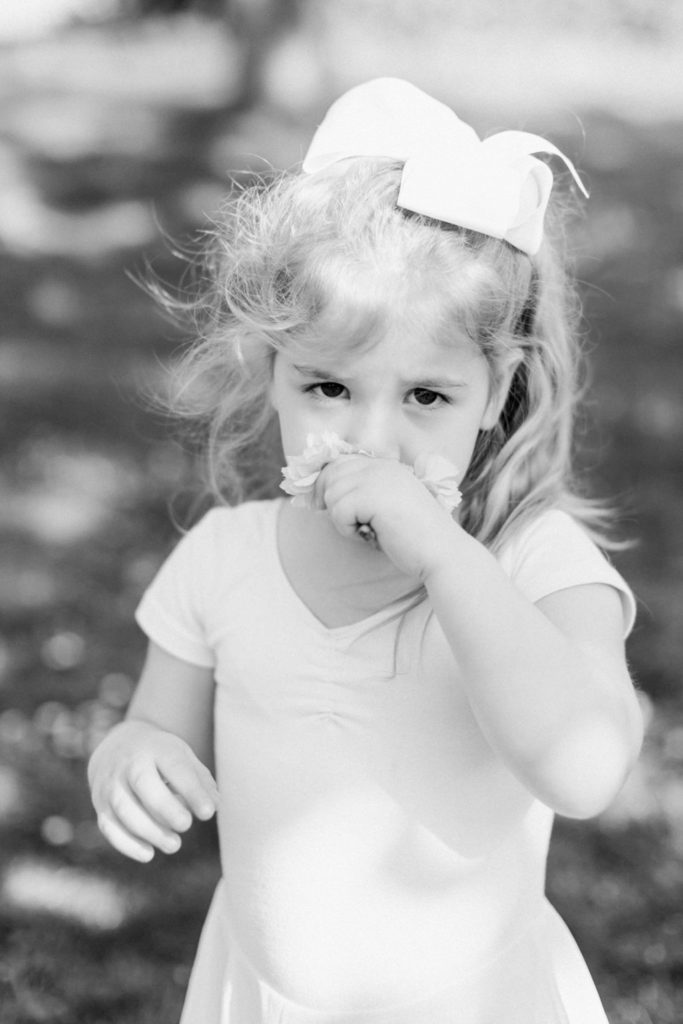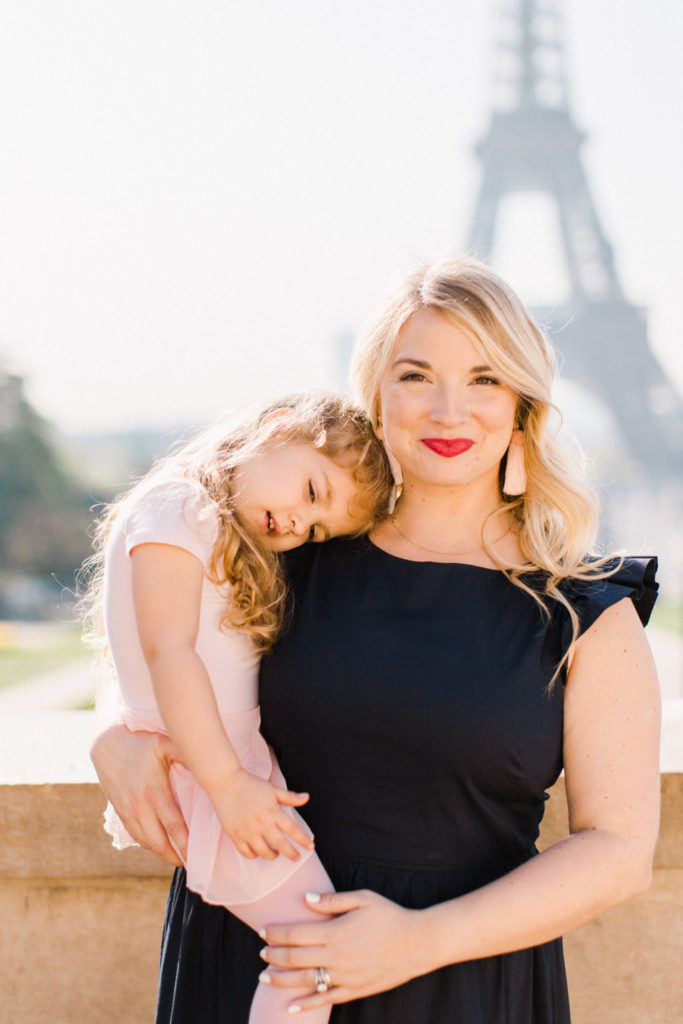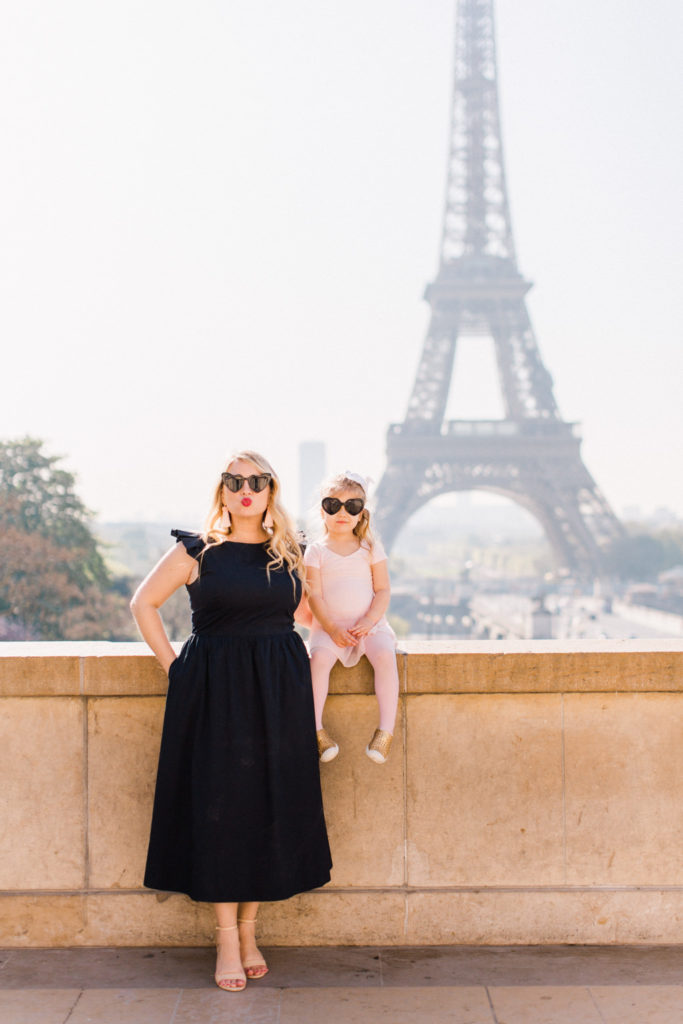 We really lucked out, Spring in Paris is an absolute DREAM. I may or may not have tried to convince Ryan to just stay when our train from Reims landed back in Paris ;). We happened to even be there in the brief cherry blossom season!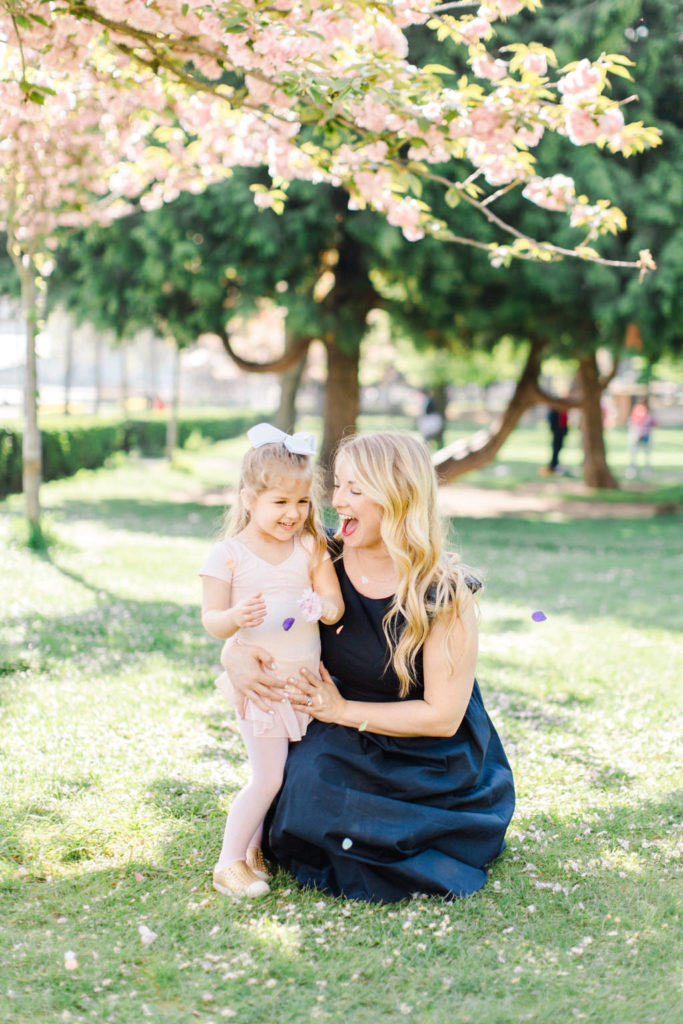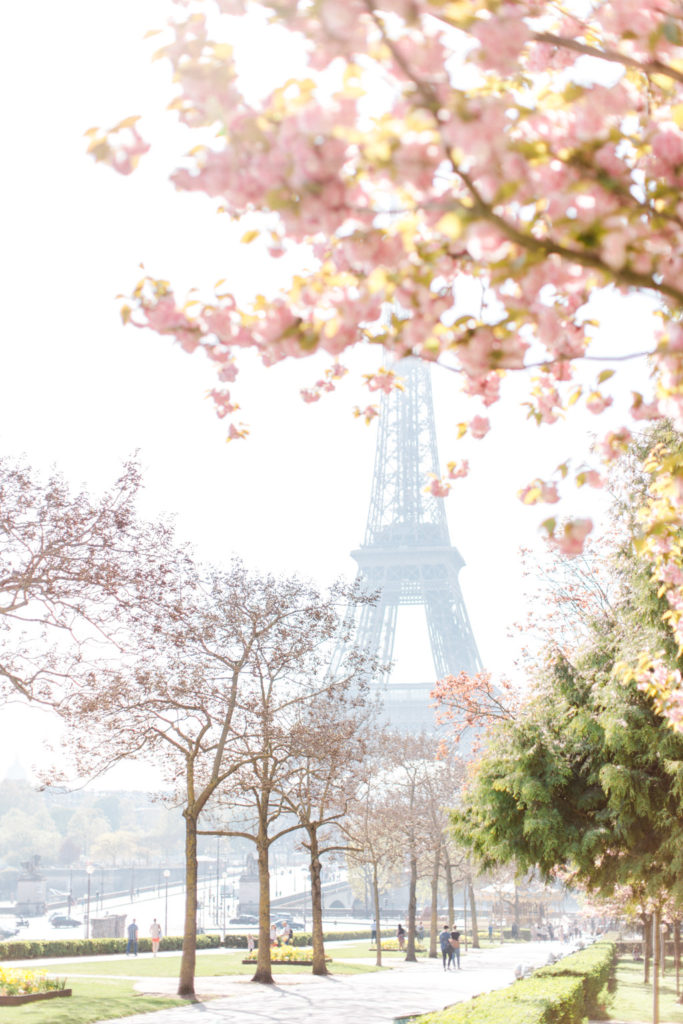 The main attraction for my little 3-year-old though was the carousel! There are vintage carousels all around Paris, two right at the base of the Eiffel Tower. Most of these photos were shot at the Trocadero and then we walked down to the cherry blossoms and on to the carousel.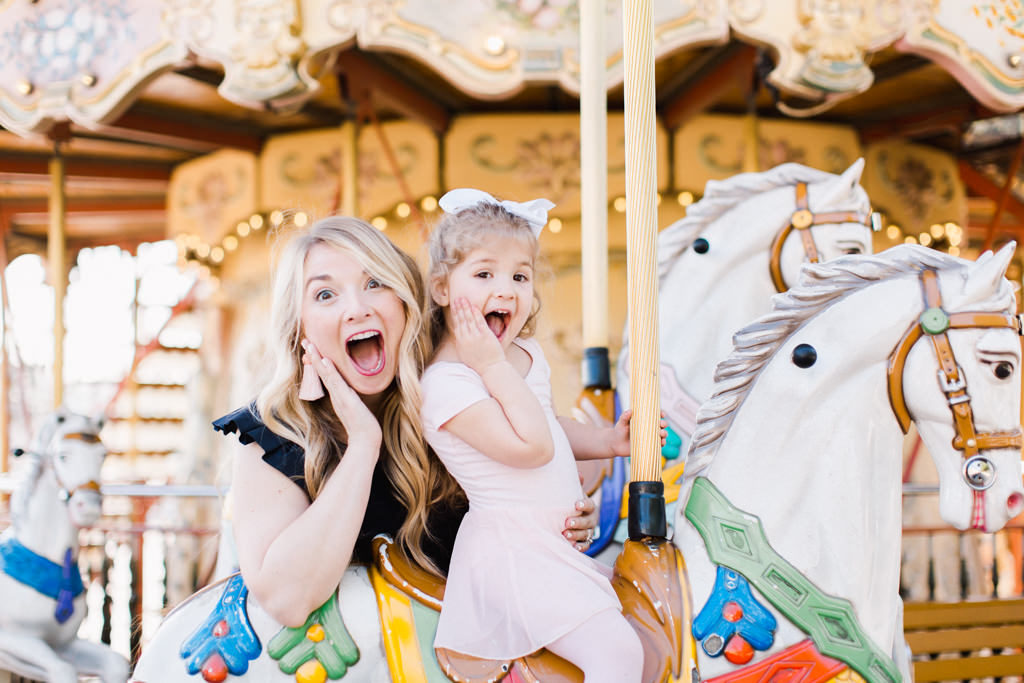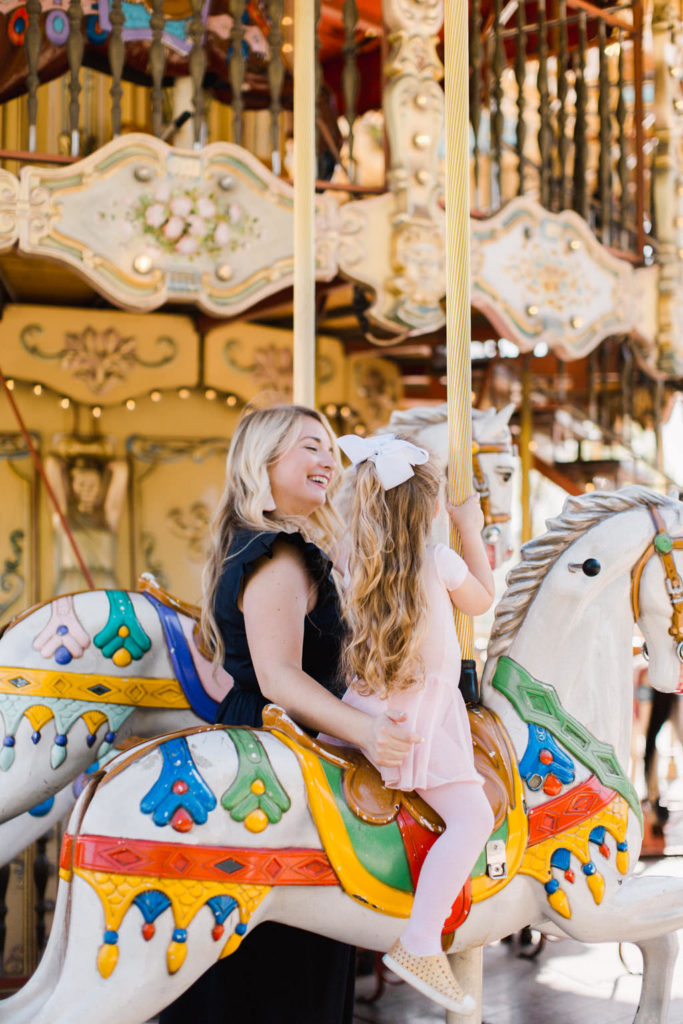 And because I can't get enough of my girl, here are some other favorites! I already cherish these photos so much. Which ones do I print?! Let me know your favs in the comments.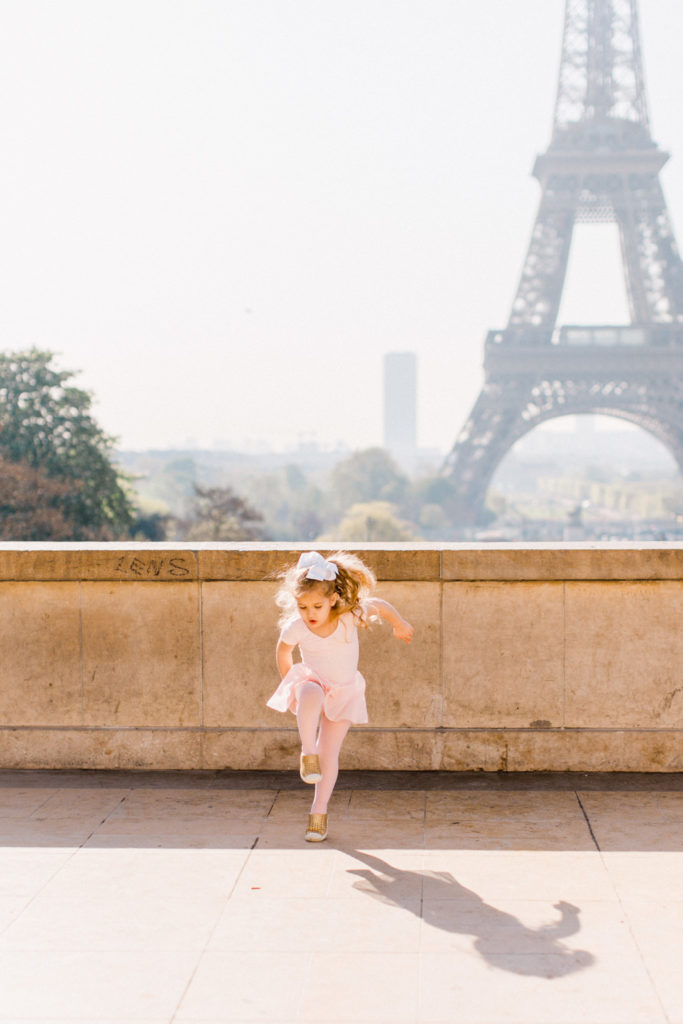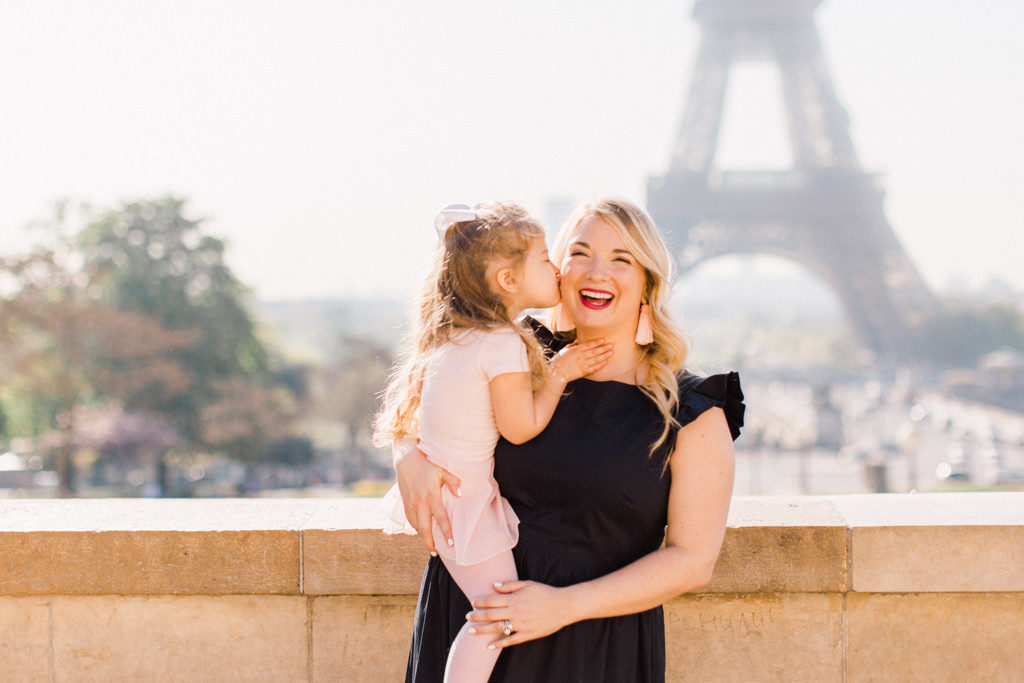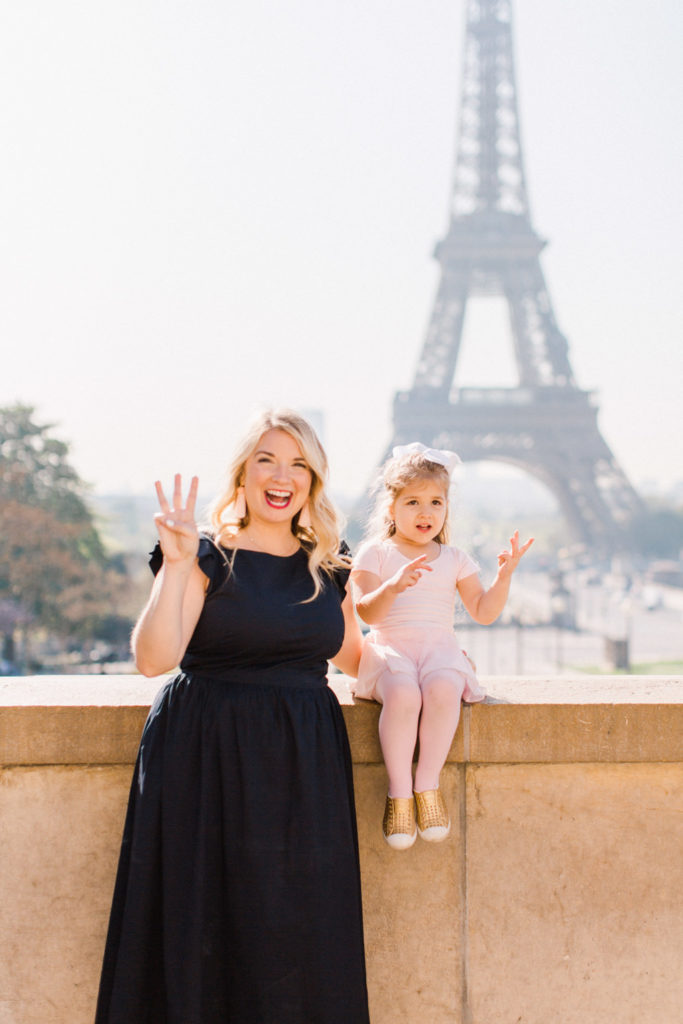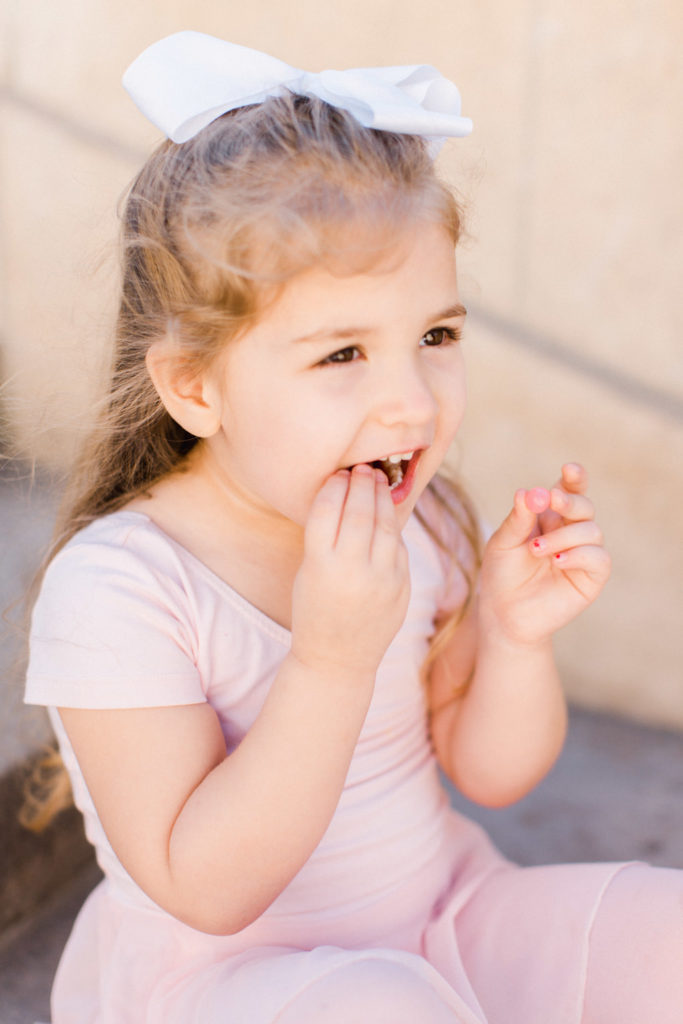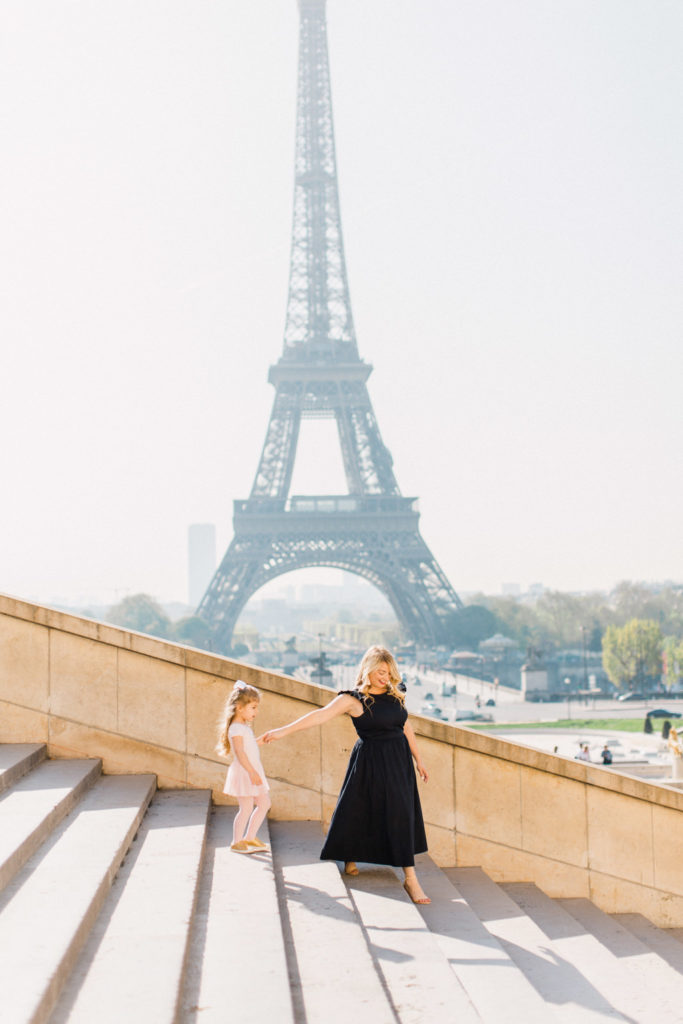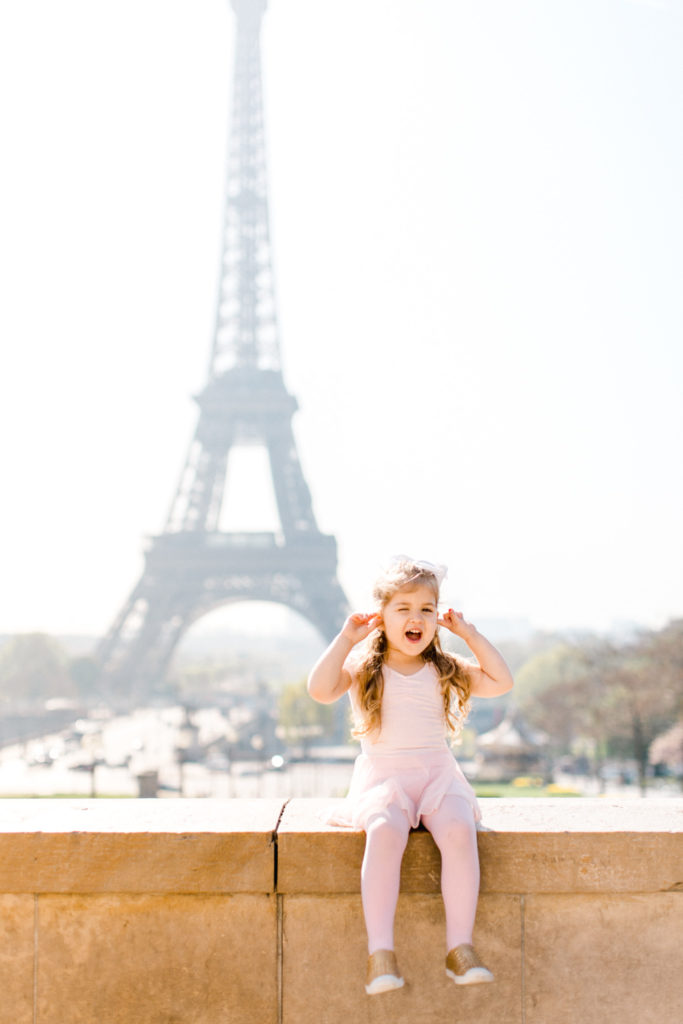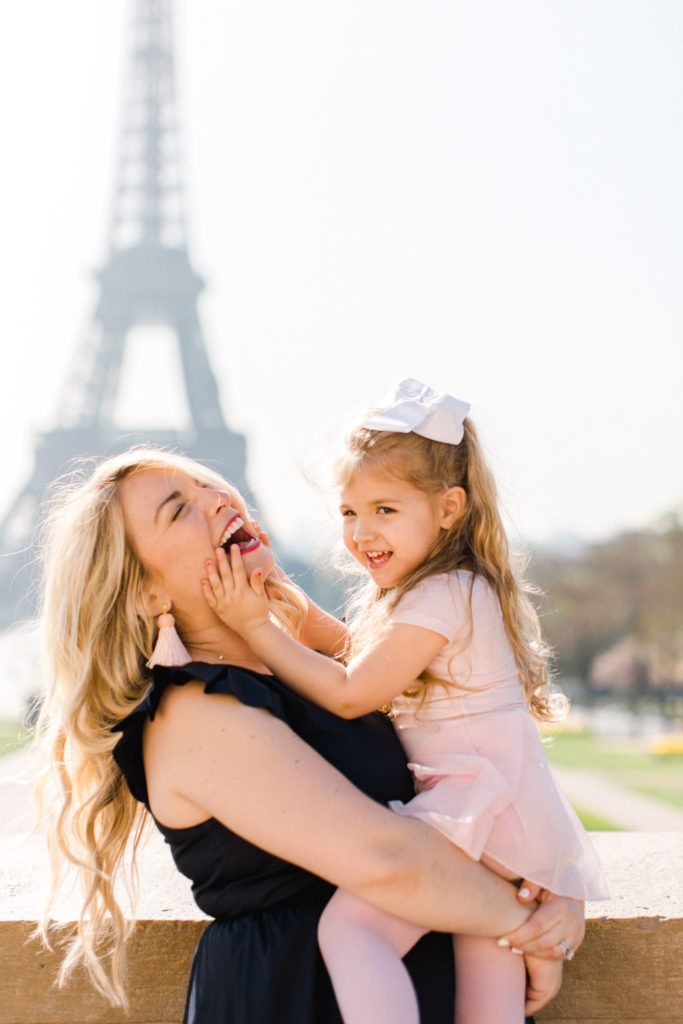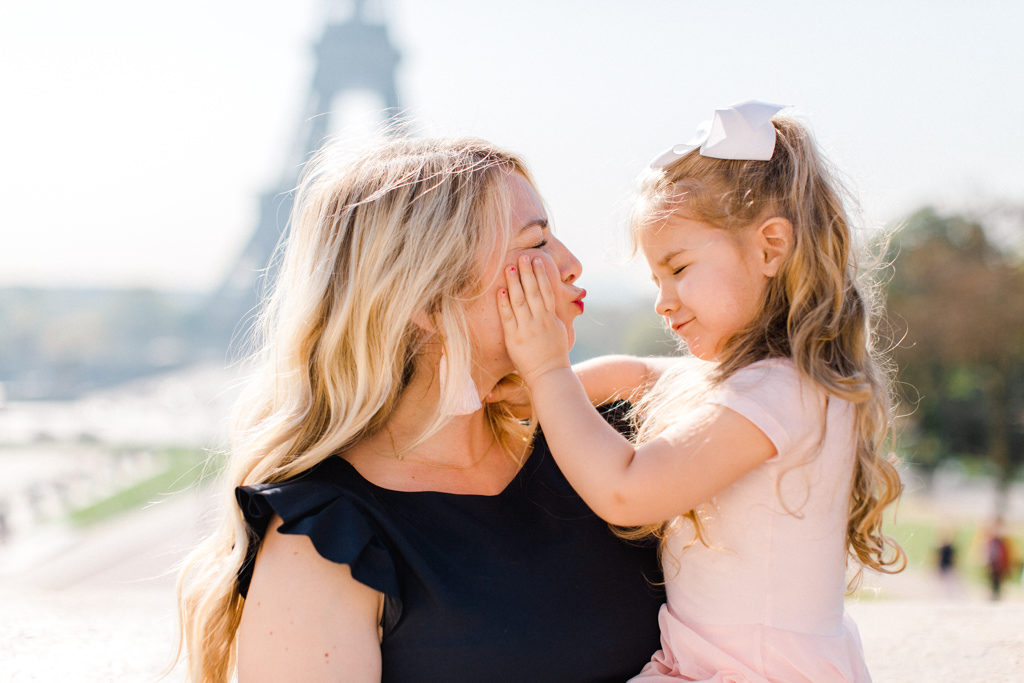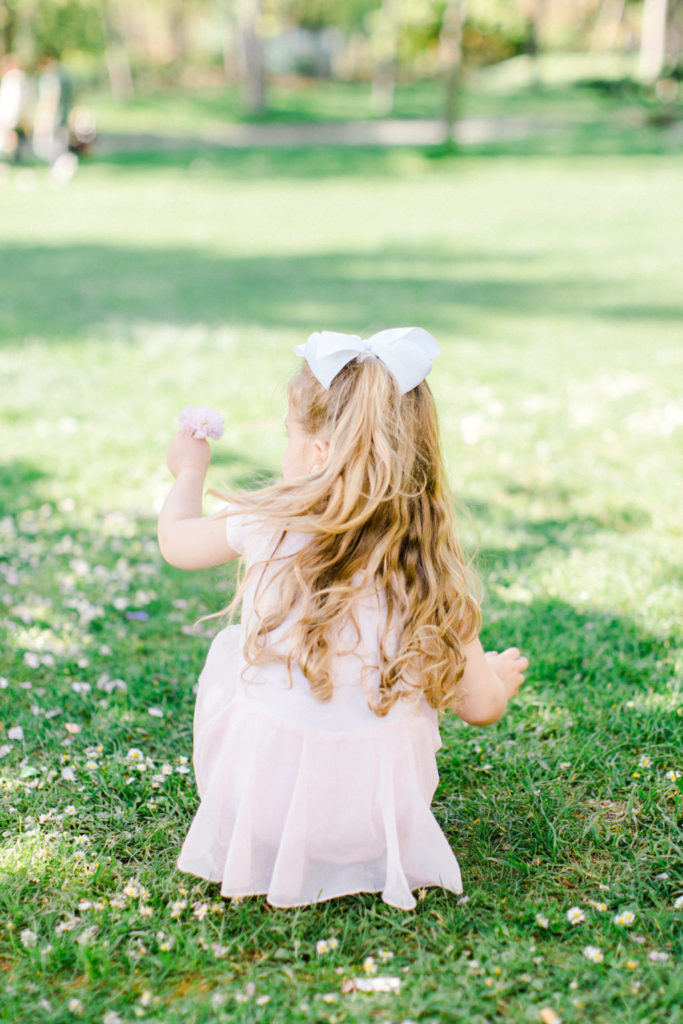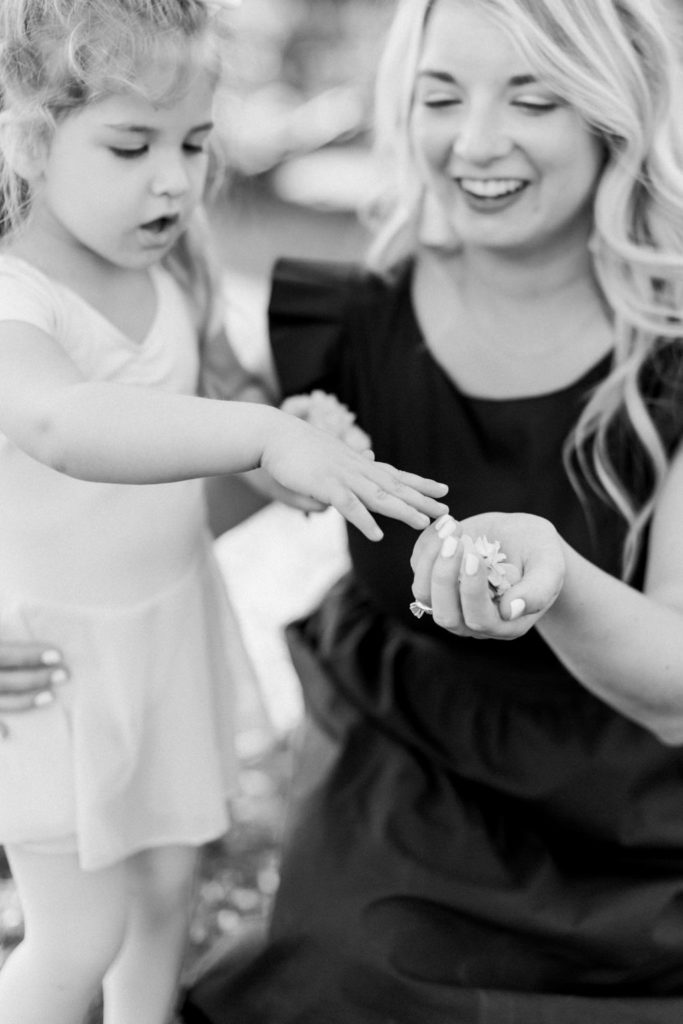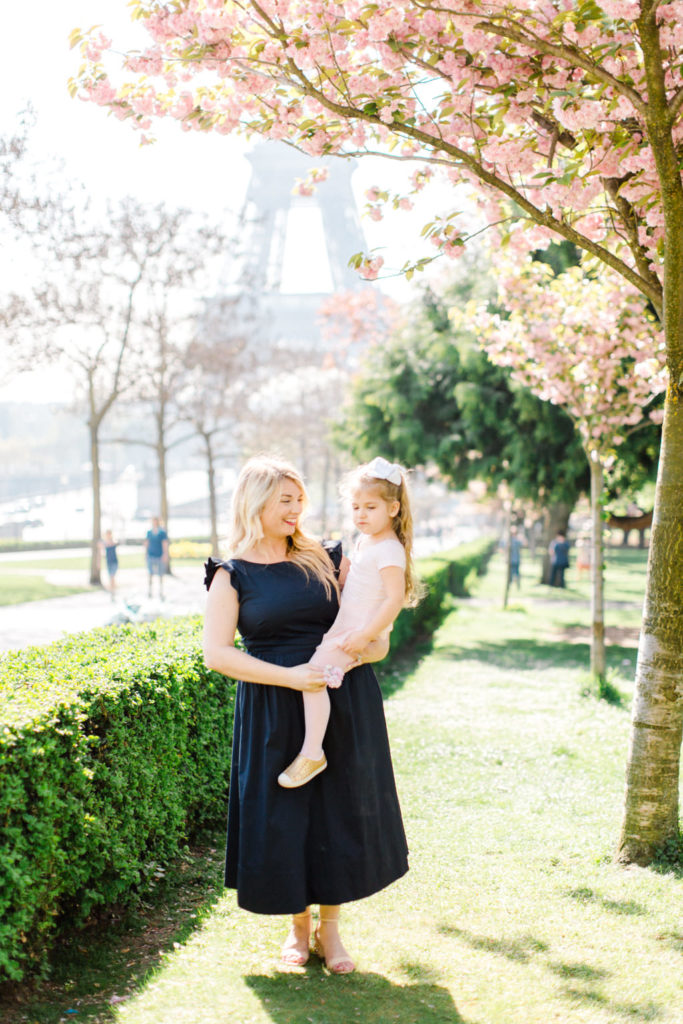 By the way, our Airbnb was AMAZING, you could see the tip of the Eiffel Tower from our living room. Yes, there was a very inconvenient satellite dish, but at night when the Eiffel Tower glittered, it was pure bliss. I literally cried, you guys. The weight of the move and everything came crashing down as I sat on the couch playing vintage French music, sipping rosé, and watching the tower sparkle.
(Here's the Airbnb we stayed at last time in Saint Germaine, I love this neighborhood and love the patisserie on the corner even more!)
As for food and other recommendations from this Paris trip, I actually don't have a ton because you're pretty limited with a toddler. What I can tell you though is to 100% go to Les Coccottes if you're staying near where we did and that I would not recommend Champ De Mars except for a drink and some people watching. Honestly, my favorite thing to do food-wise in Paris is to grab a baguette from a patisserie and some drinks and have a picnic. The Luxemburg Gardens are my fav spot for that in particular.
From our last trip, I'll say that our splurge on Michelin 3-Star Restaurant Epicure was epic. Ladurée is a Paris must, even though touristy. And my favorite view was from the top of the Arc de Triumph. Plus, it's right at the end of Champs de Elysee which is shopping heaven!
Oh and we also quite enjoyed the river tour on the first day we got to Paris so we could become acquainted with the city and see Notre Dame and the Eiffel Tower from the water. If you are going to go up the Eiffel Tower, b0ok your tickets in advance and know that right now there is construction going on underneath the base, so add in some extra time to get around to the entrance.
Really though, at the end of the day, be lazy and just eat and mosy your way through Paris. It's so much sweeter when you just wader and don't try to rush, rush, rush to everything. And make sure to say "Bonjour" to everyone you meet! A tiny bit of French goes a long way.
Let me know any other questions in the comments! Bonsoir!