The champagne area of France is only a 45-minute train ride from Paris, so on our second trip to the city recently, it was a no-brainer to visit the town of Reims where the Veuve Cliquot champagne house is located. Let me tell y'all, it was one of my favorite little mini trips we've ever taken!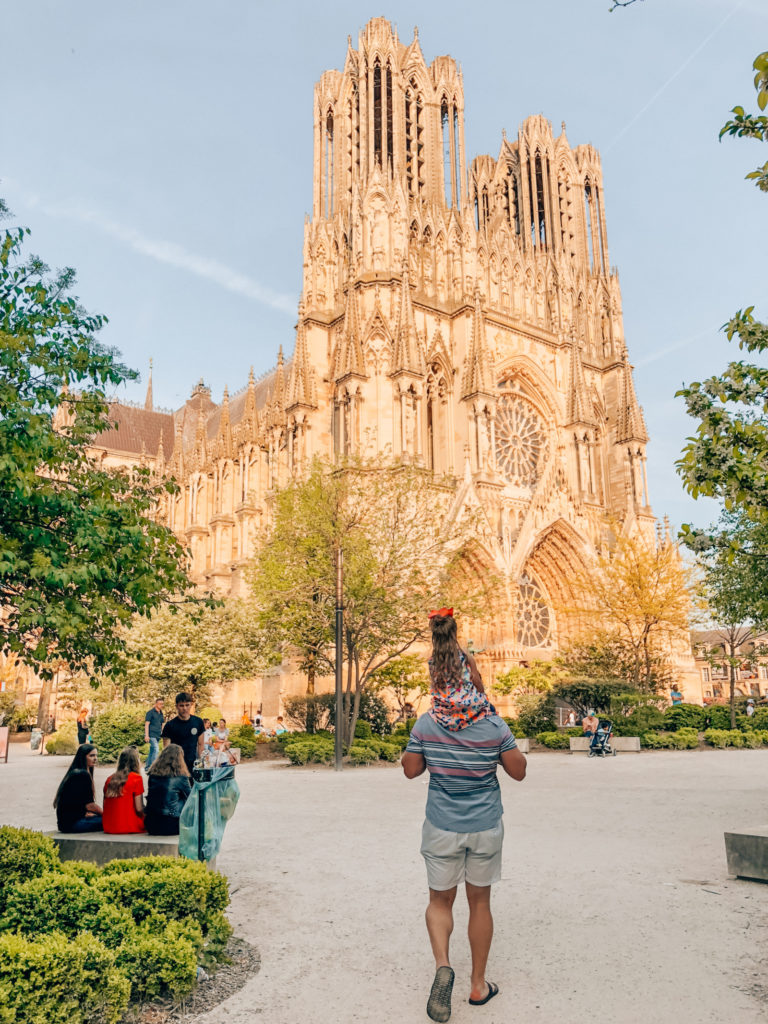 Don't get me wrong, Paris will always be high on the list (Positano may be my absolute fav), but getting to explore a smaller town in France that felt more local was neat. Then, of course, the Madam Cliquot tour at the Veuve Cliquot house is a total bucket list experience. I'll cover that in a second blog post because I want to give the town of Reims the credit it deserves. If you can't tell, I definitely recommend staying a night and not just going for a day trip directly to the champagne houses.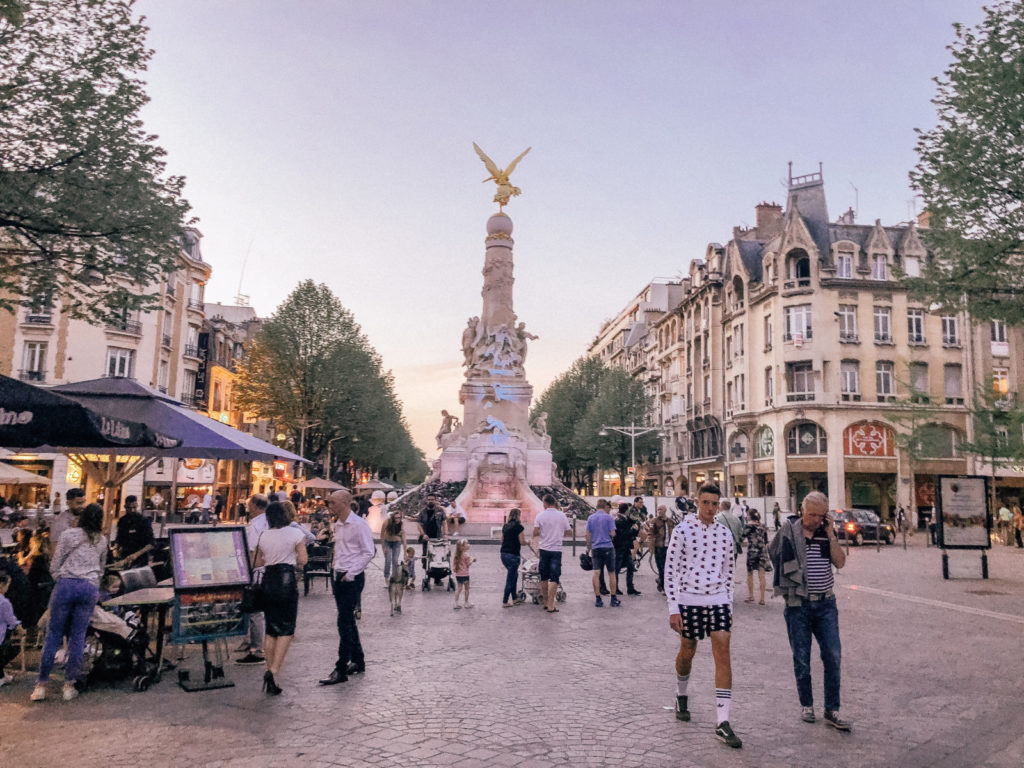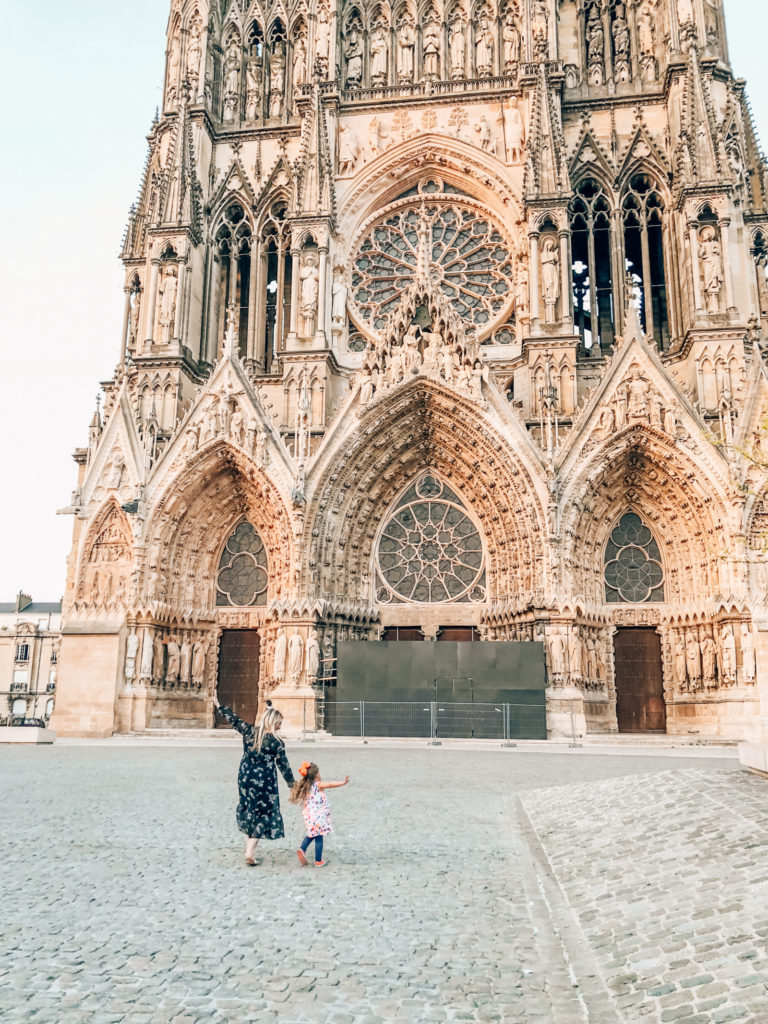 We booked our trip from Paris in advance through Rail Europe (for them and especially Eurostar, I would recommend downloading their apps) right when we booked our Eurostar train from London so that it was all coordinated at the same time. It was only €108 for all 3 of us, granted kids under 5 are free to ride on your lap. Definitely try to book travel, accommodations, and anything you have to make a reservation for all at once, it is just way too easy to get things mixed up with time differences and varying websites. Not to mention, missing out on what you really want to do because it gets booked!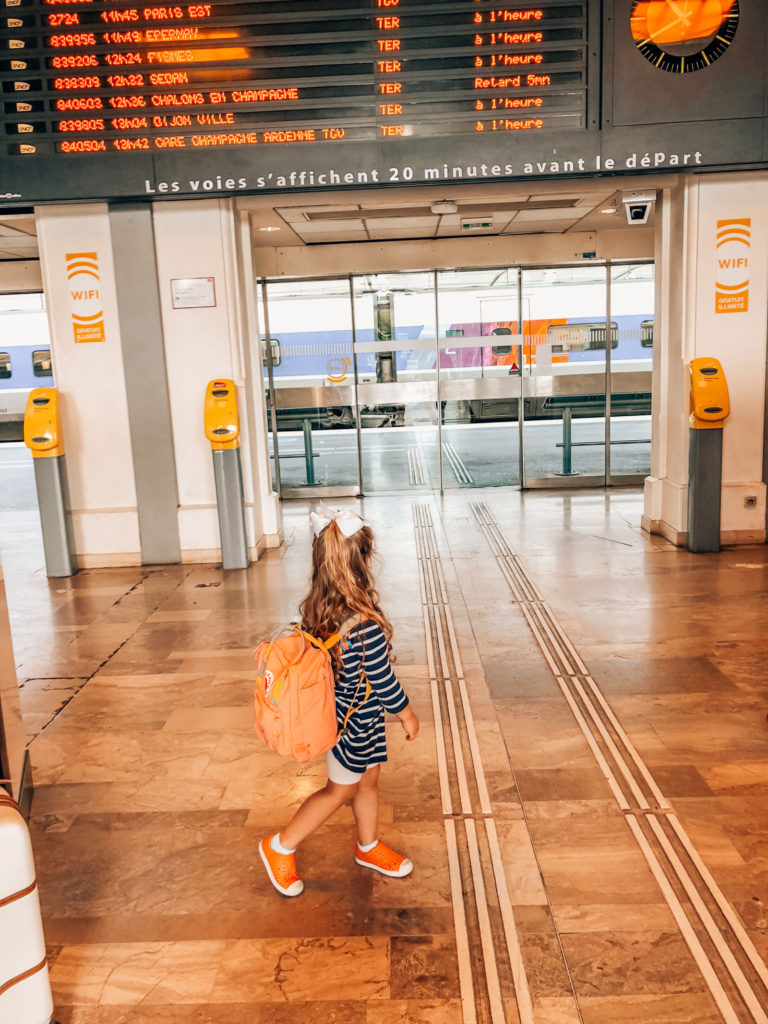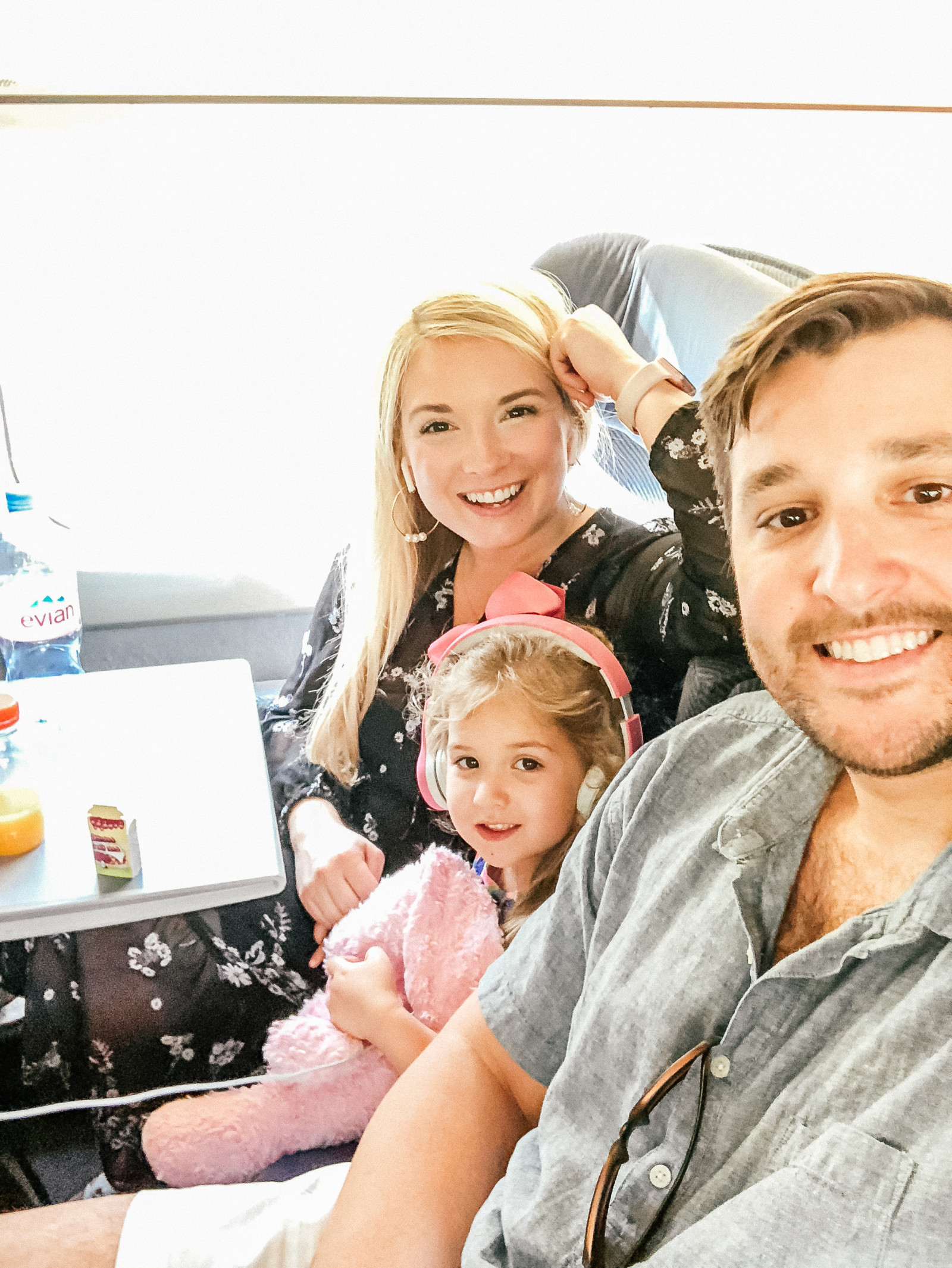 Accommodation-wise, I loved our Airbnb, from how friendly our hosts were to the outdoor area to how spacious the apartment is overall. It's also very walkable to pretty much everything in the town of Reims. You'll need to take a cab to the champagne houses and Veuve actually organized our cab (which was a silver BMW 7 series!) for us when our Airbnb wasn't available yet.
The first "can't miss" in Reims is the mini Notre Dame, or the Reims Cathedral. We actually ate at an American restaurant, Au Bureau, by accident that sat right by the Cathedral and the view was spectacular. Although, as an American, the food was not great. That said, if you have kids, it's a good spot because it's legit chicken tenders and not more weird food :).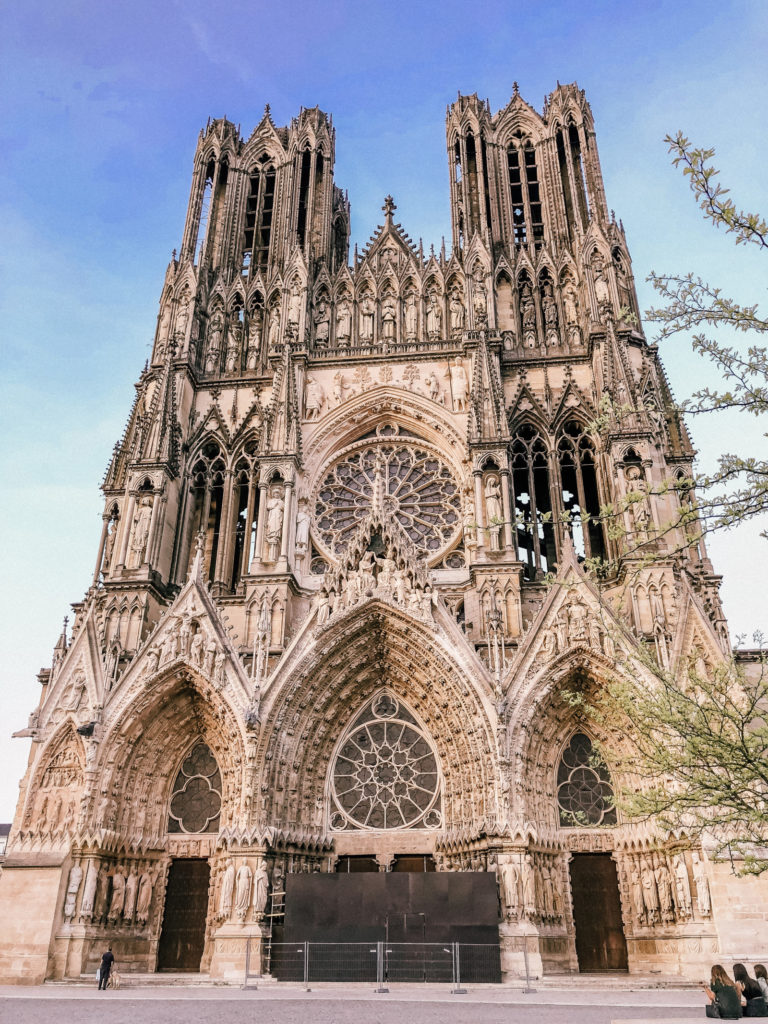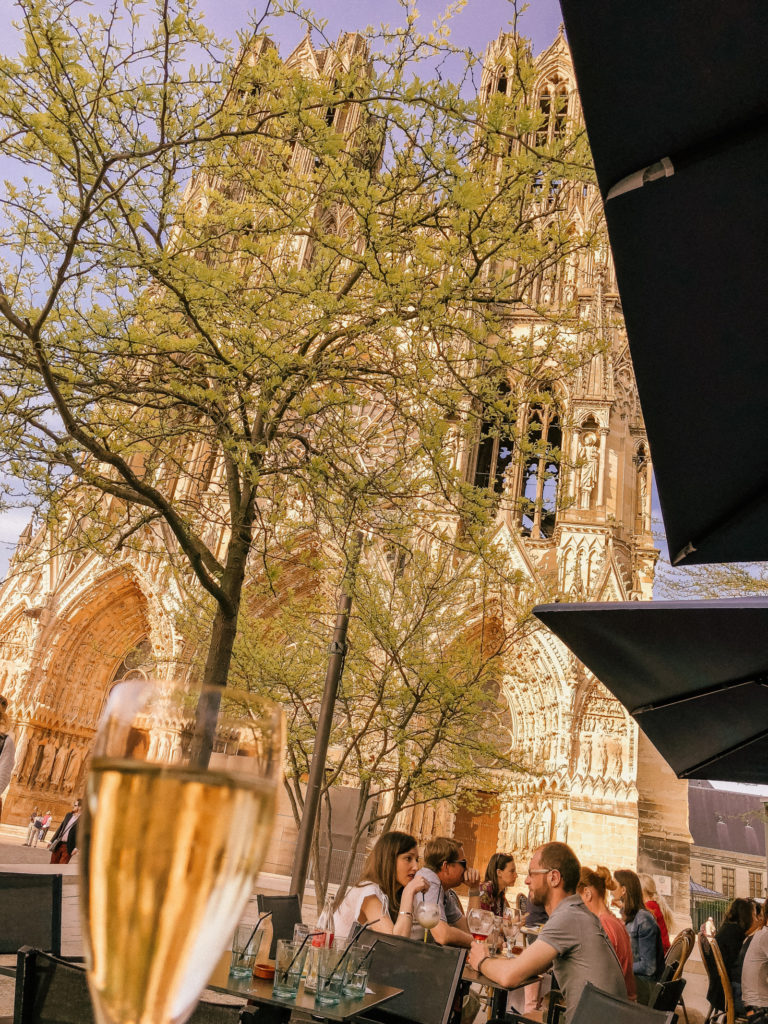 This church was so spectacular to see as a Catholic. Construction on it started in 1211 after the former church, built in 409, burned down. It's where kings were crowned and wed and it's absolutely spectacular.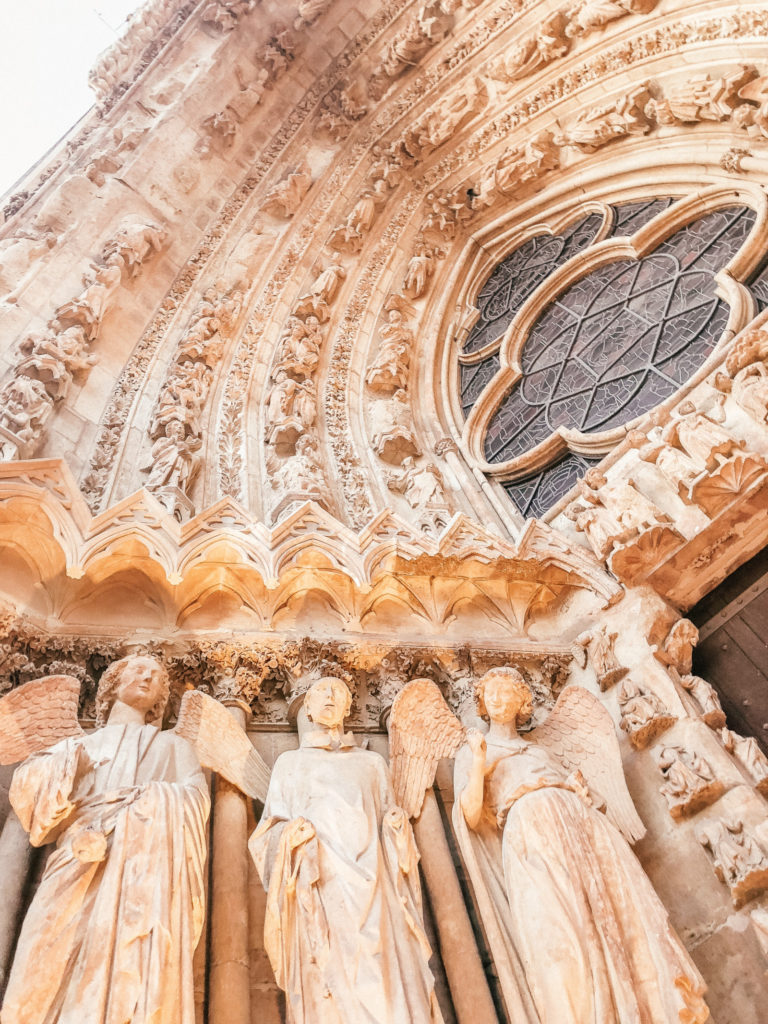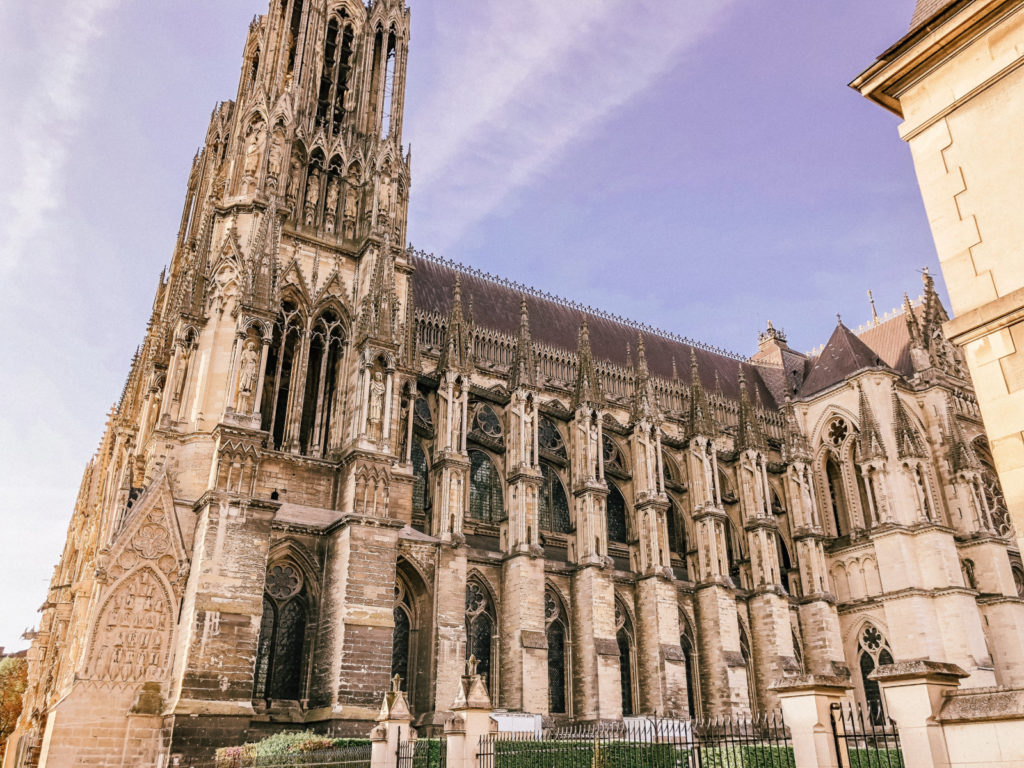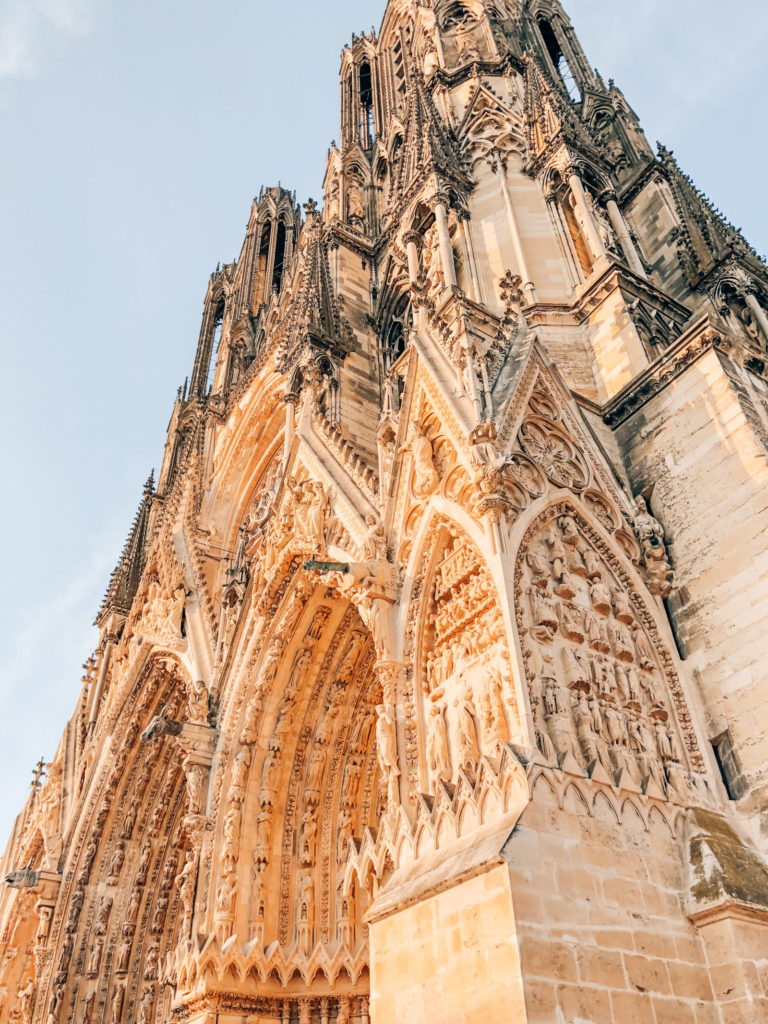 Secondly, we loved the city center/square and eating (multiple meals!) at Waida. The eggs, pain au chocolat, croque monsieur, and so many of their other goodies were delish. Don't miss having some late night gelato at Amorino either. Oh, and by late night, I mean 8pm haha. They make it look like a rose! Again, if you have kids, the vintage carousel and all the fountains will be a big hit too.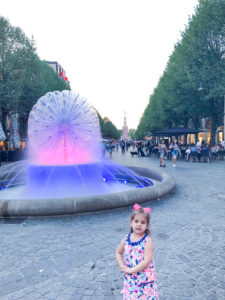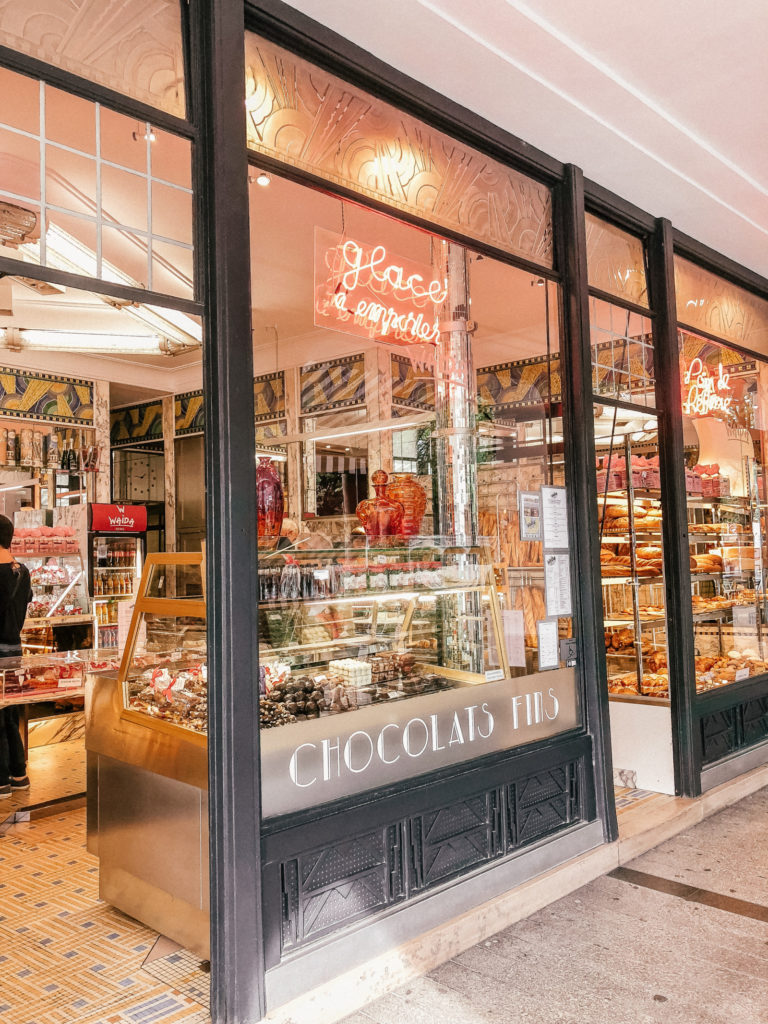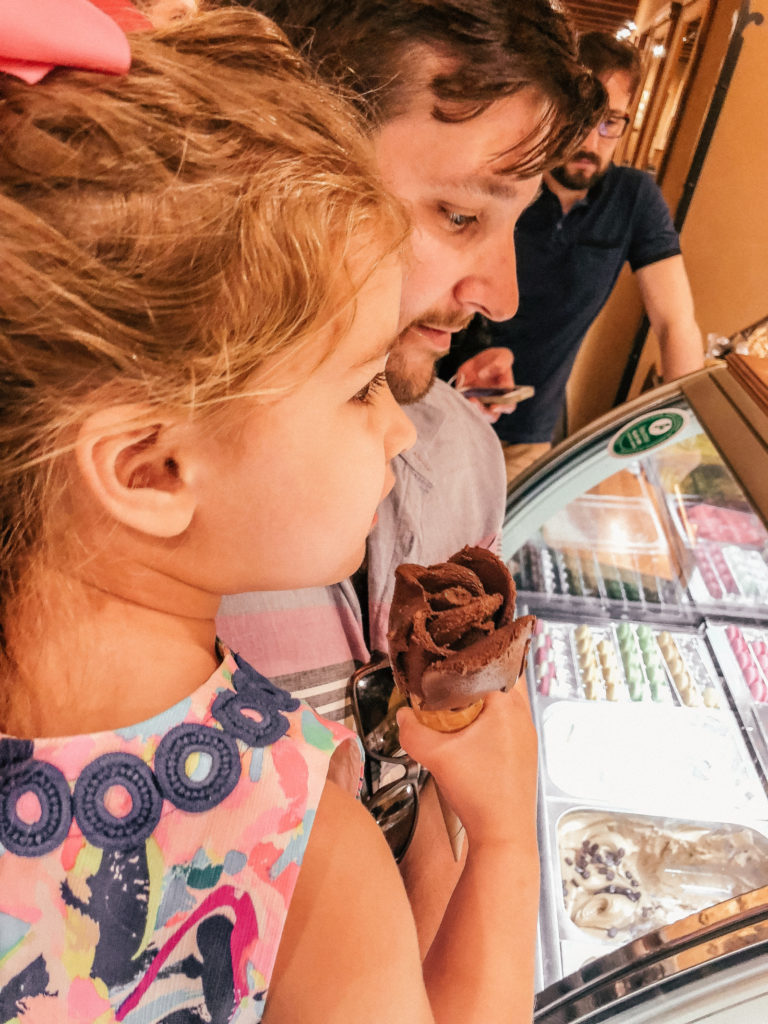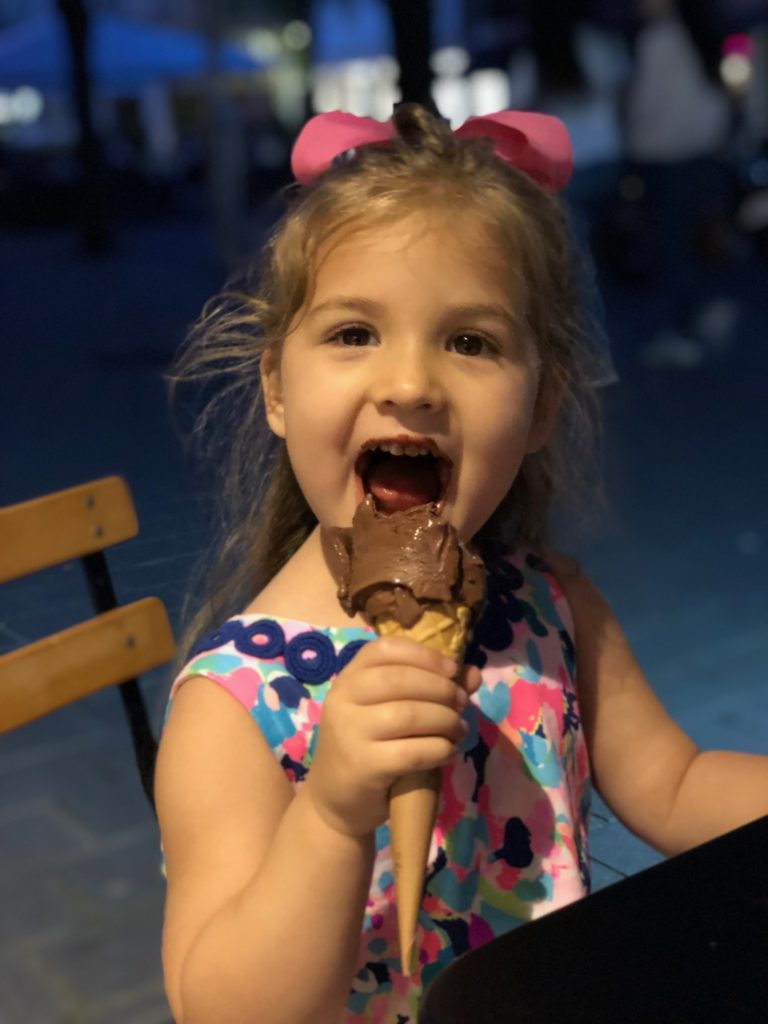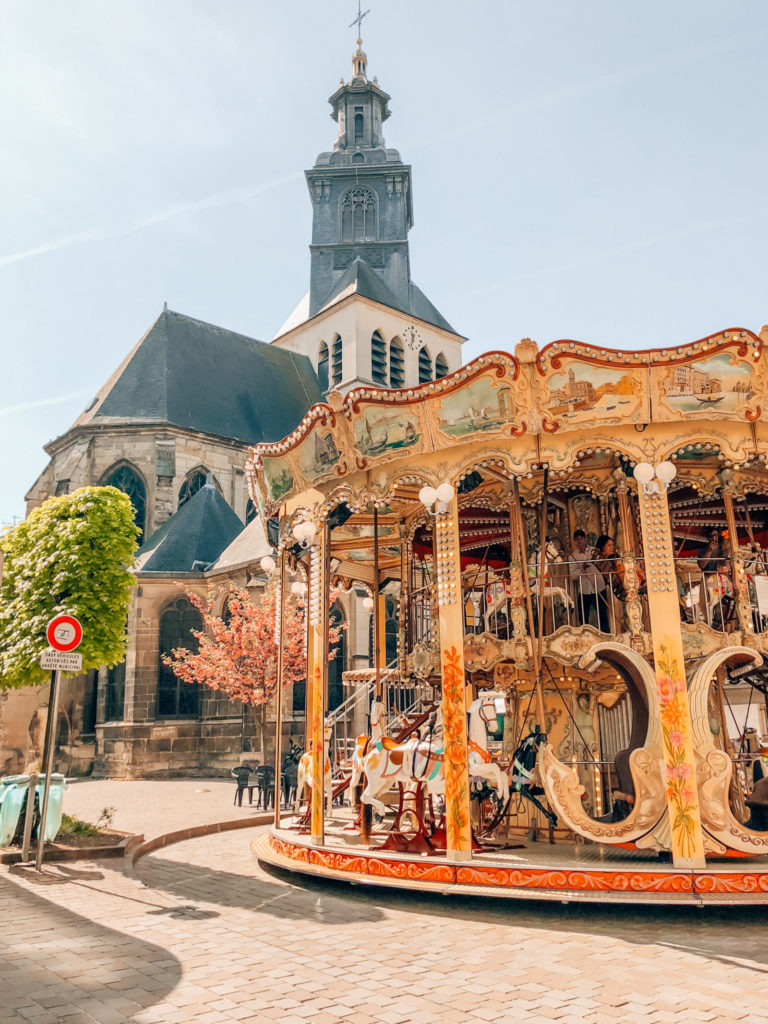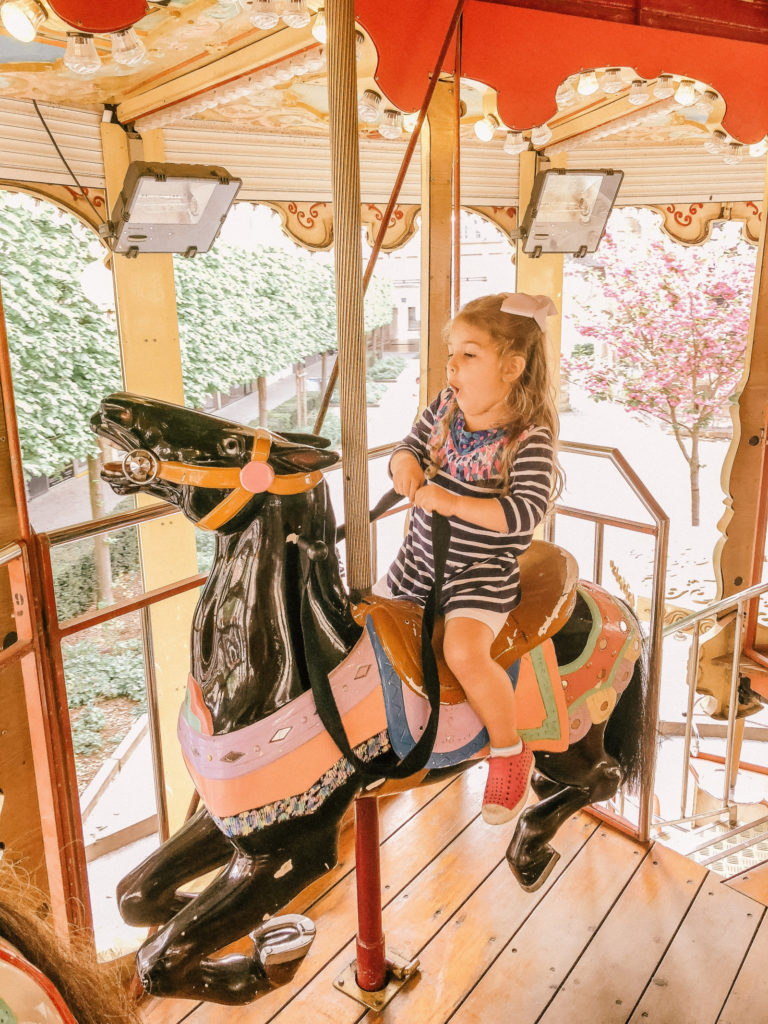 The language barrier is more of an issue in Reims if you don't know French, but the people are for the most part very friendly and patient with you. We also didn't get to go because they were booked out weeks in advance, but there's an adorable little cat cafe right by the Airbnb if that's your thing.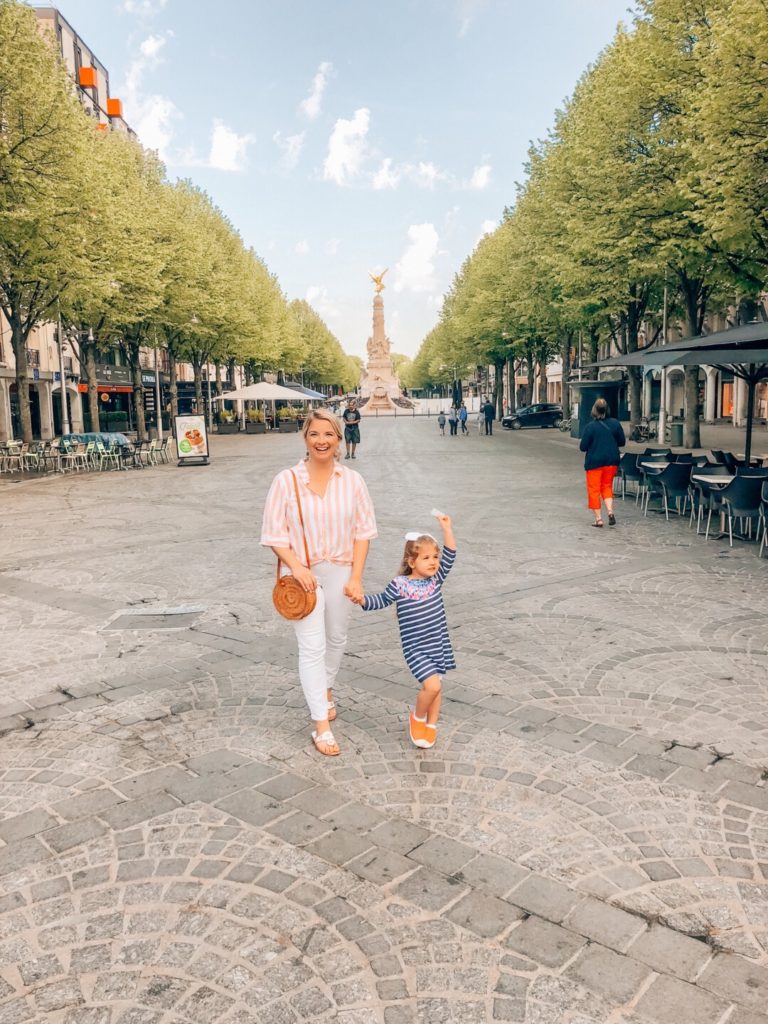 Finally, go to the grocery store! This is one of our favorite things to do when we're staying in a place with a kitchen. This is also where I discovered the Milka cookies, those of y'all who have had them will know how life-changing they are. Not to mention, the champagne was SO good and SO cheap! Popping some bottles and eating charcuterie and local cheeses outdoors was just what the doctor ordered after being in a busy city like Paris and living in an extremely busy city like London.
Ok I lied, one more finally – wander the streets! After you see the Cathedral or on your way, get a little lost around there. You'll feel like you're in a small provincial town like on Beauty and the Beast. See the little tower hanging off the building in the photo above?! Here are some more shots around this beautiful place (and how funny is Sully's side eye haha).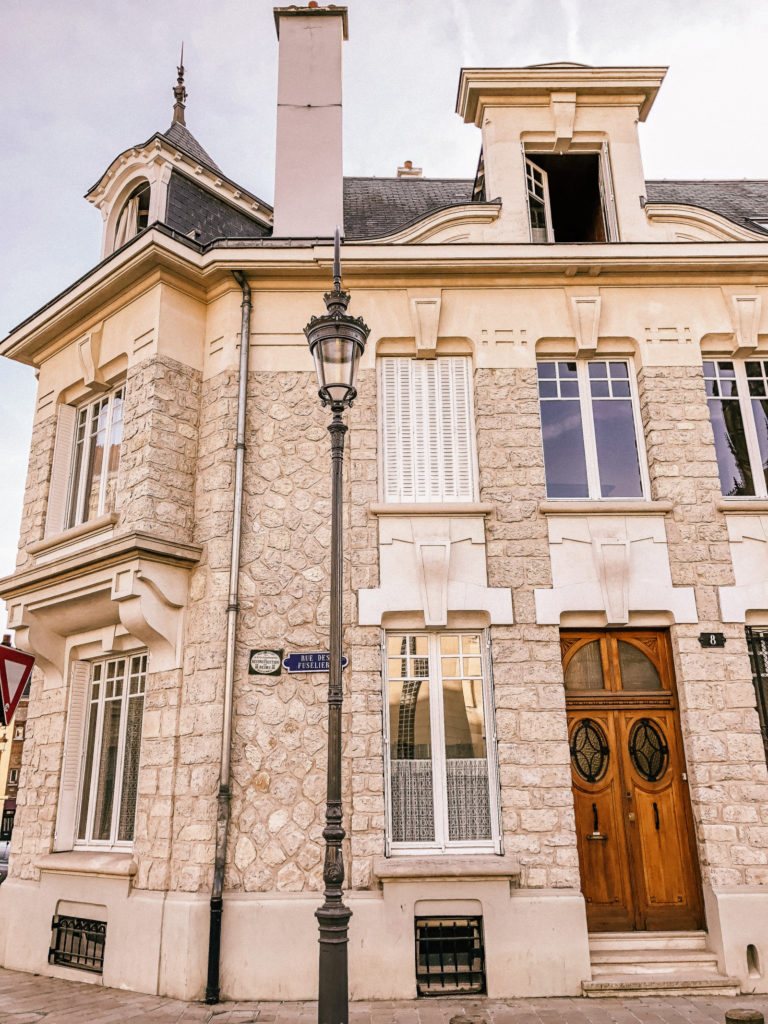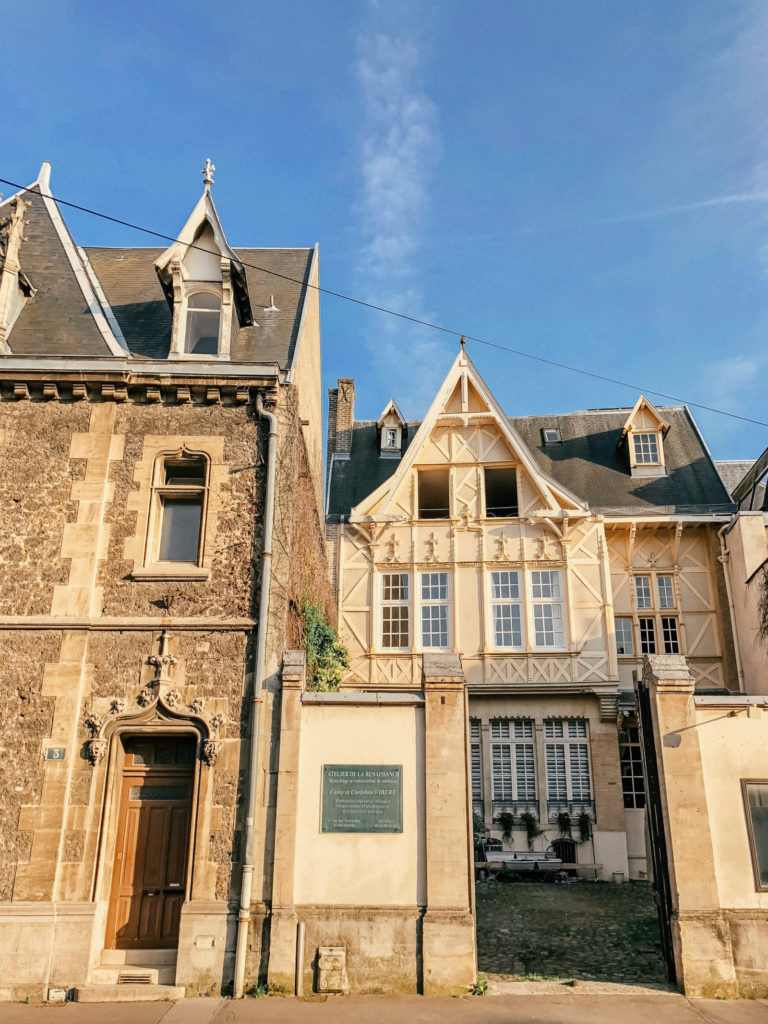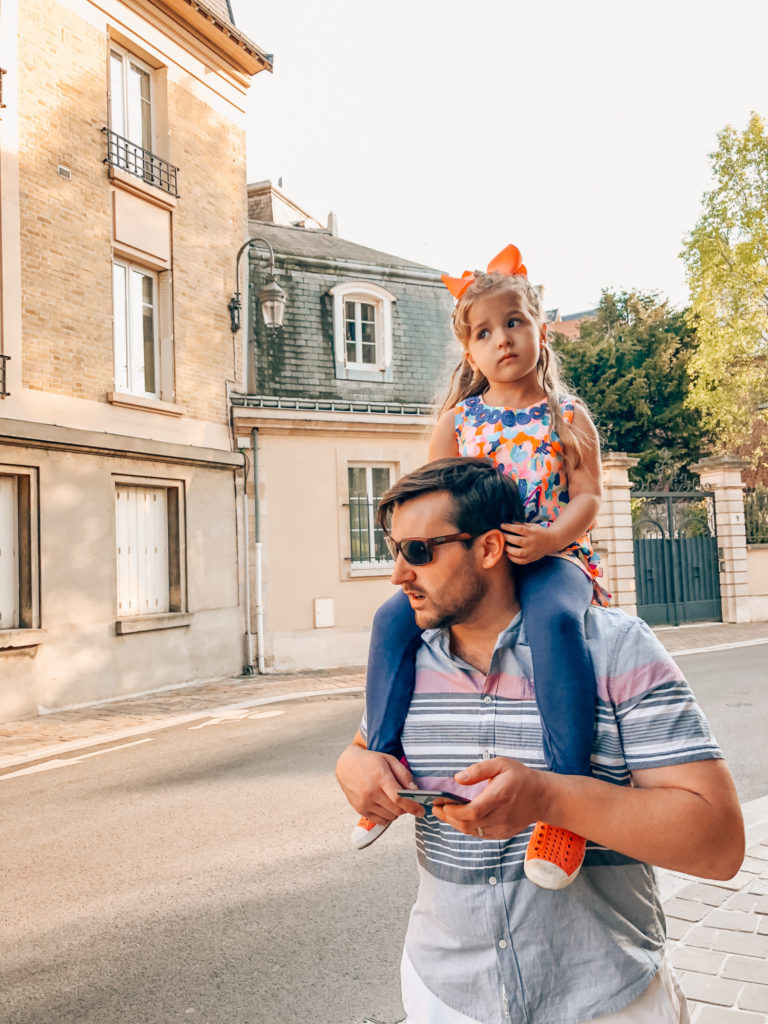 Overall, Reims was the perfect trip and I couldn't recommend it to you more! What didn't I cover or what do you want to know more about? Comment below.