Whether you're a Mama or not, most gals love (with a capital L-O-L-O-L-O-V-E) an infinity scarf. Especially one that's super soft, stretchy and, if you do happen to be a Mama, multi-functional!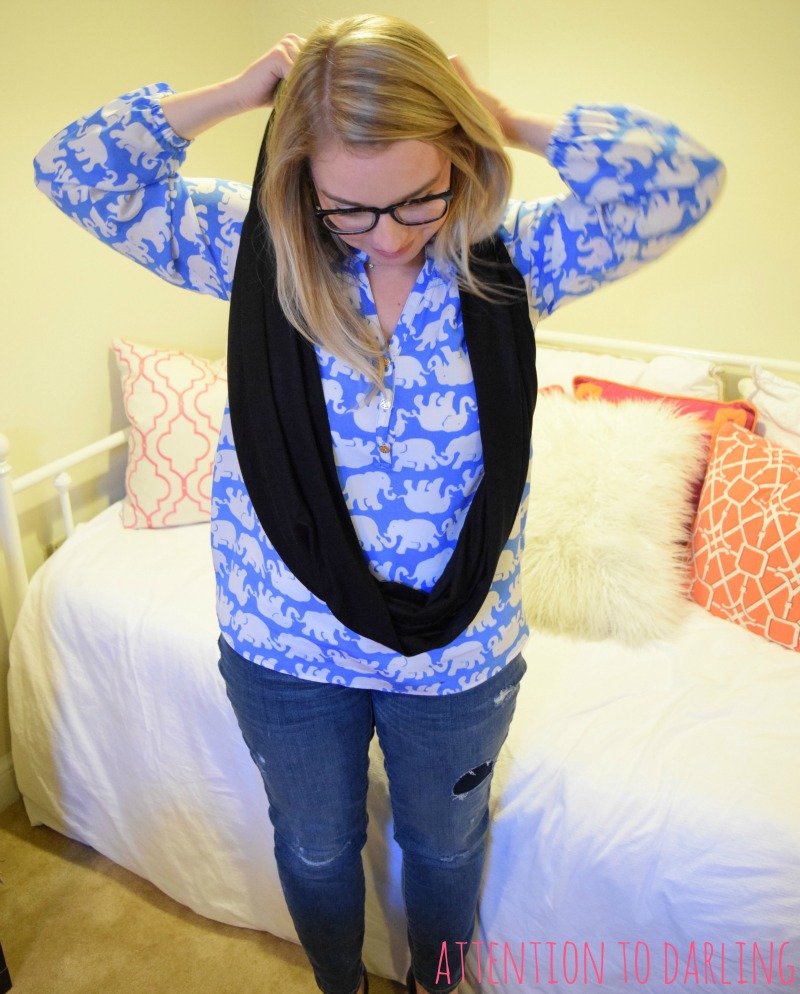 Start by draping around neck with the seam in the back.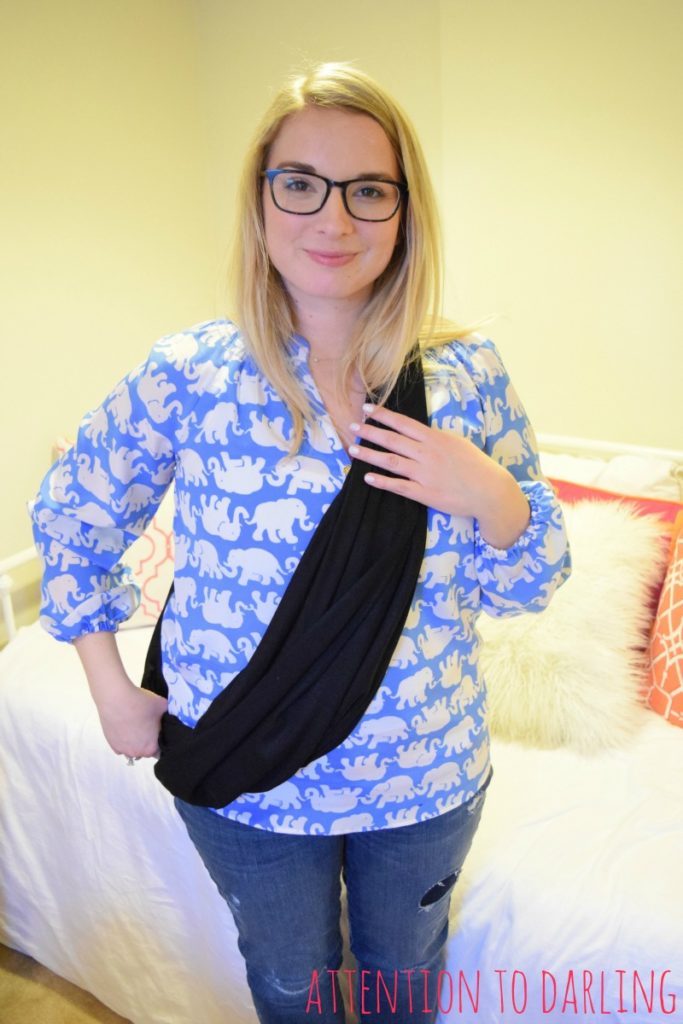 Bring the arm through that you are not going to be holding baby with, for me, that's my right.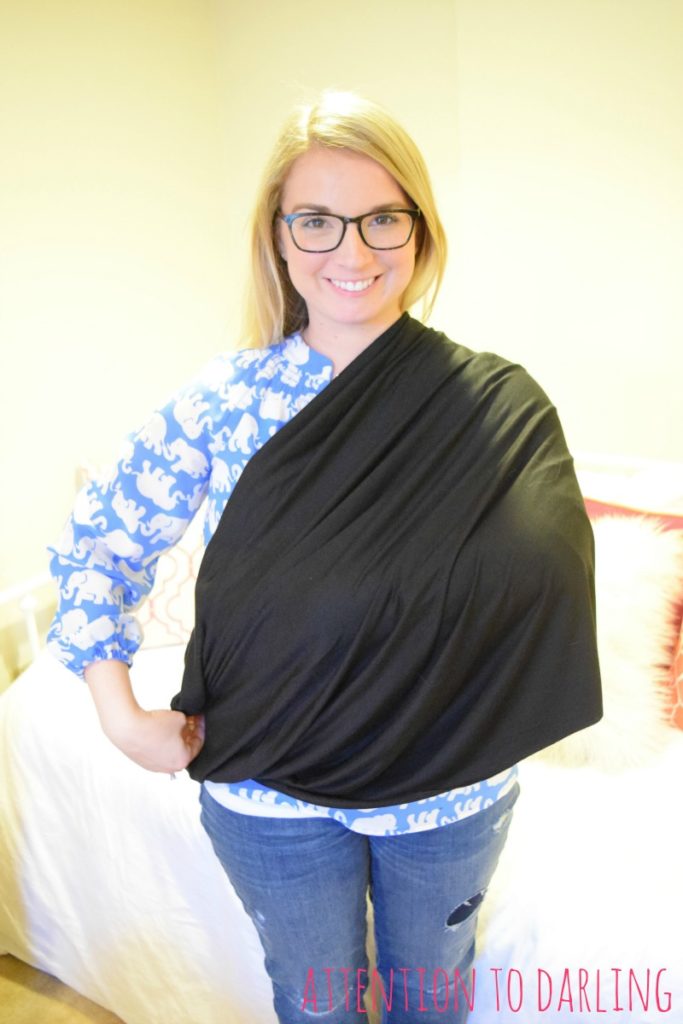 Pull the fabric forward and drape over the feeding arm.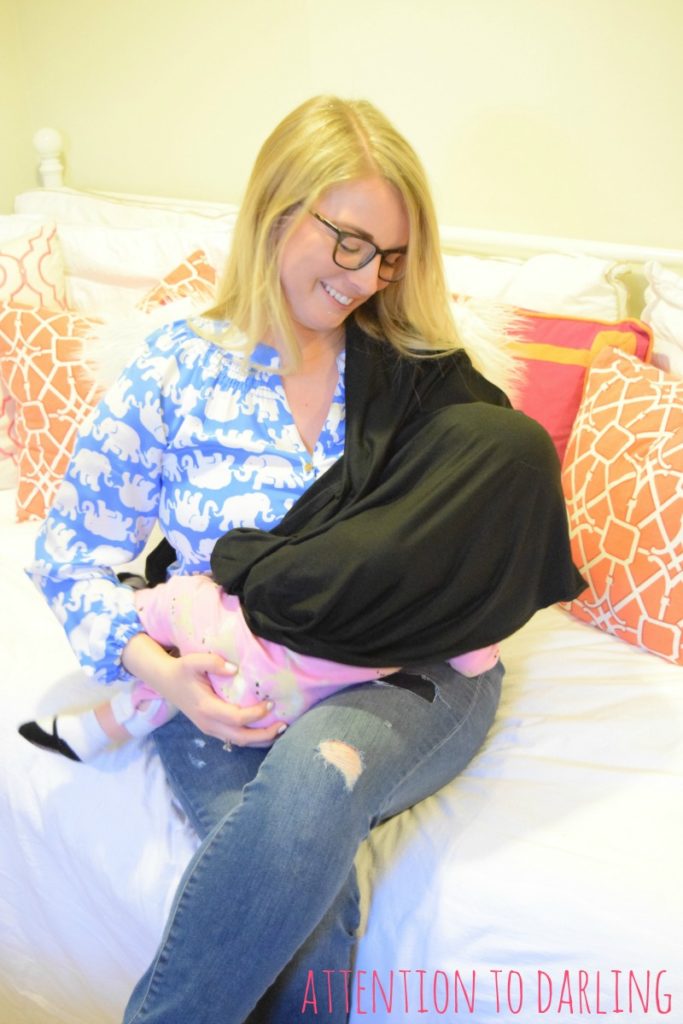 Add baby and voila! Obviously, Sully is just modeling here :).
You can see above how pretty and functional it is (more designs and colors available too). All the Mamas out there would give a hand raising emoji to the fact that all you want is to feel normal after having a baby and this scarf/breastfeedig cover does the trick.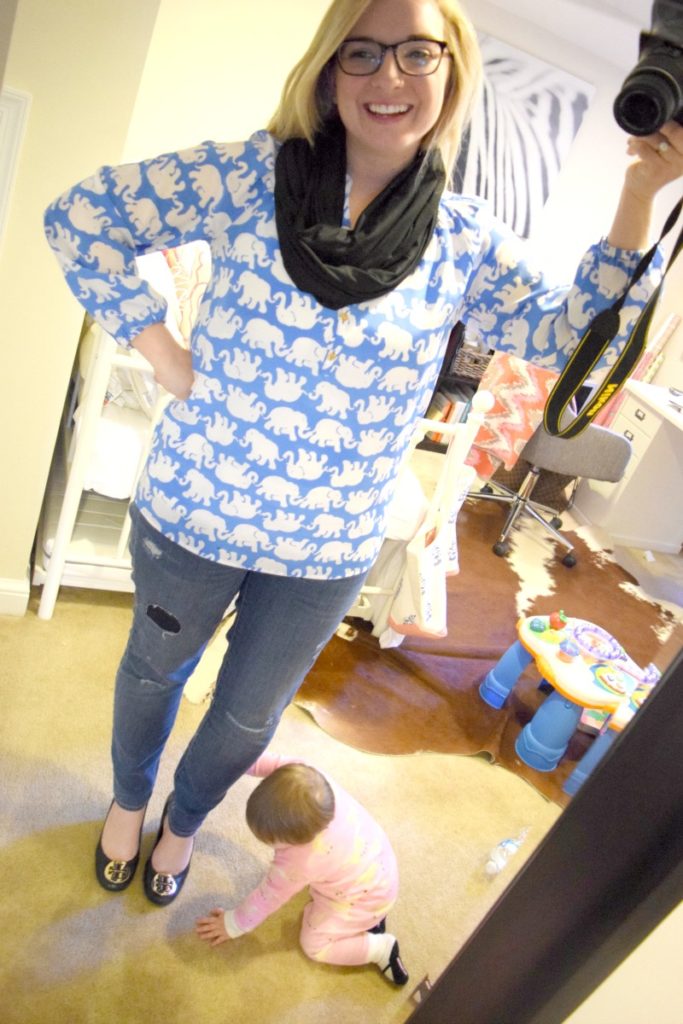 Thought this candid was funny. Getting ready sure is different and adventurous with a baby!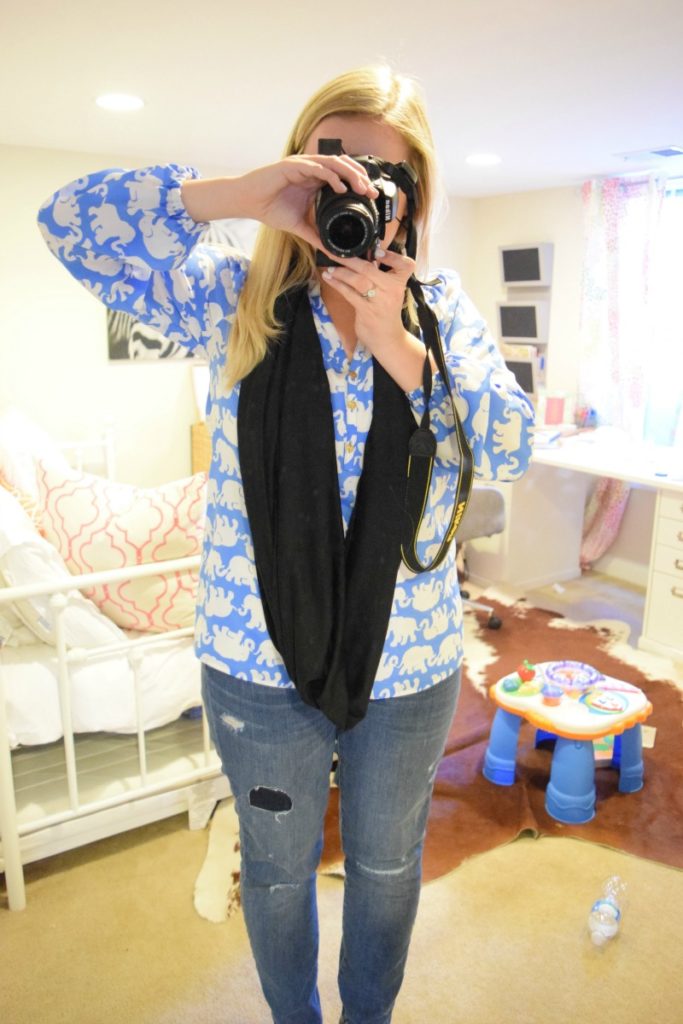 I even like it long and loopy, not just double draped.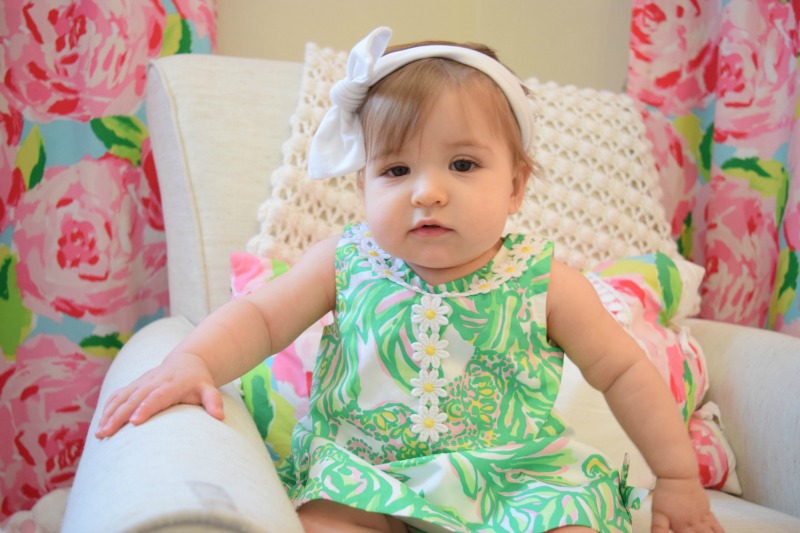 These were taken about 10 minutes before nap time, can you tell?!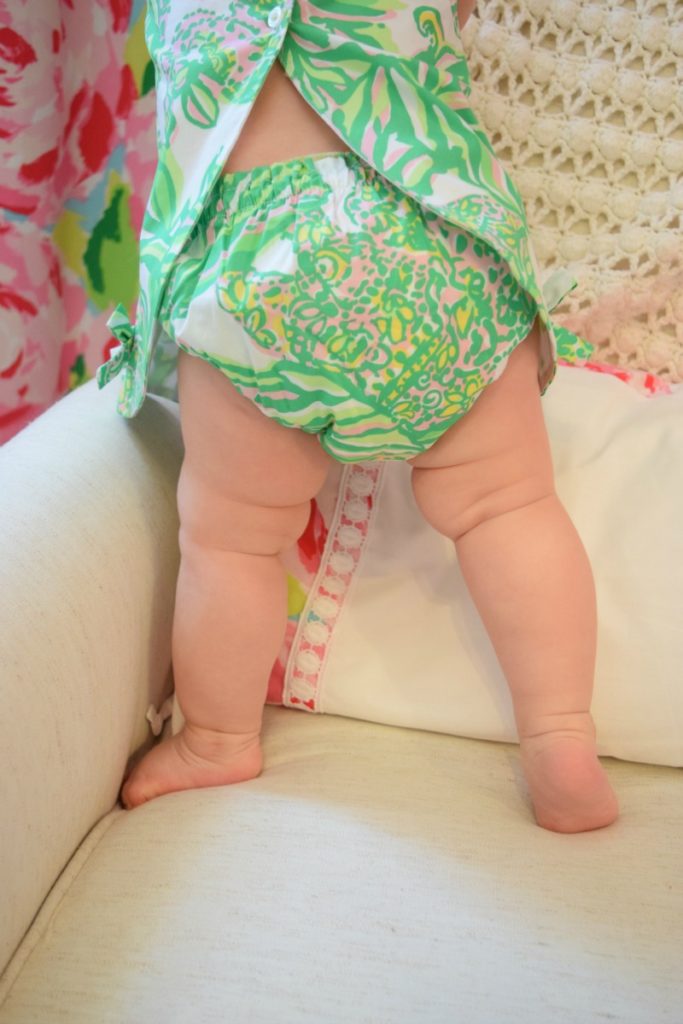 I couldn't resist – THOSE THIGHS!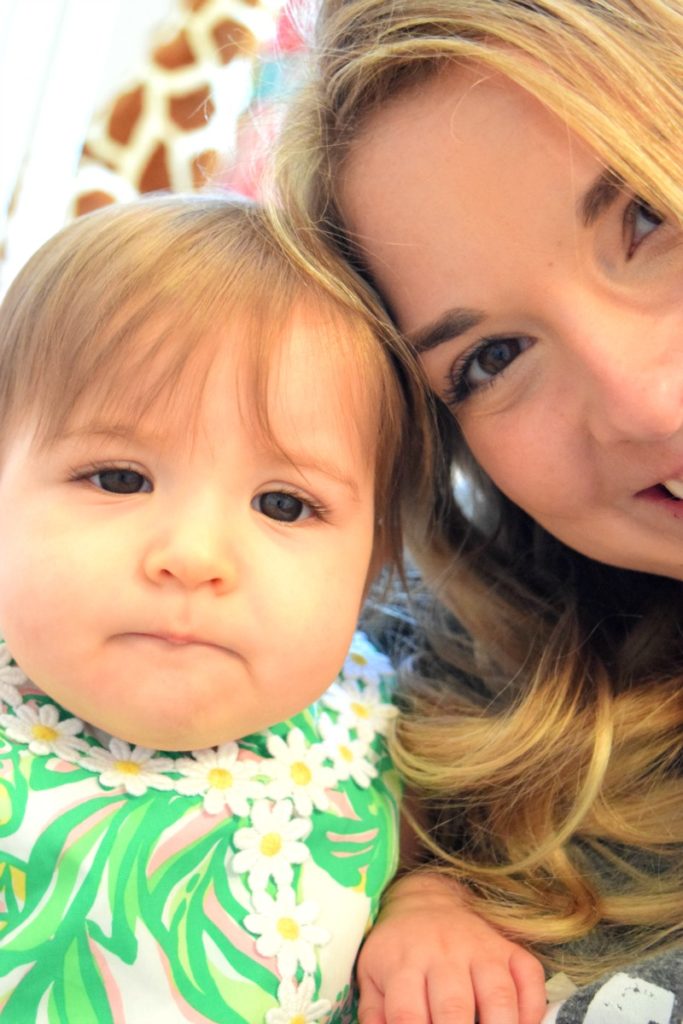 My sweet little brown eyed girl.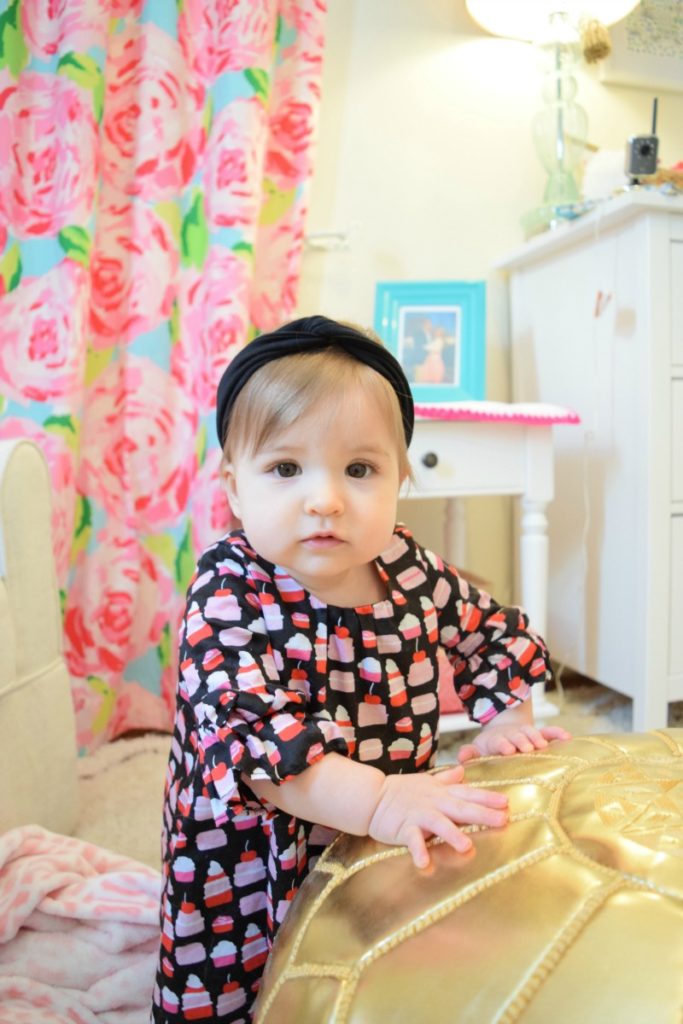 Thanks Auntie B for this adorable Kate Spade baby girl dress!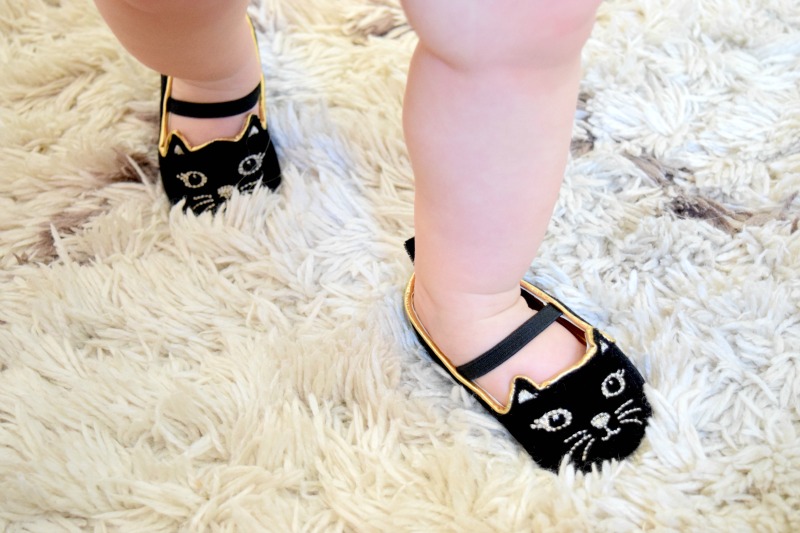 These cat shoes from Old Navy (from Halloween, but there are some on eBay) get me every time!
So, what do you think? Best breastfeeding cover ever or what?! And those headbands… don't even get me started!