Hey, did y'all hear it snowed recently? Just kidding. I know everyone is tired of hearing about #Jonas, but when your chunky little baby puts on a marshmallow suit for her first snow, you just have to share pictures. Am I right?!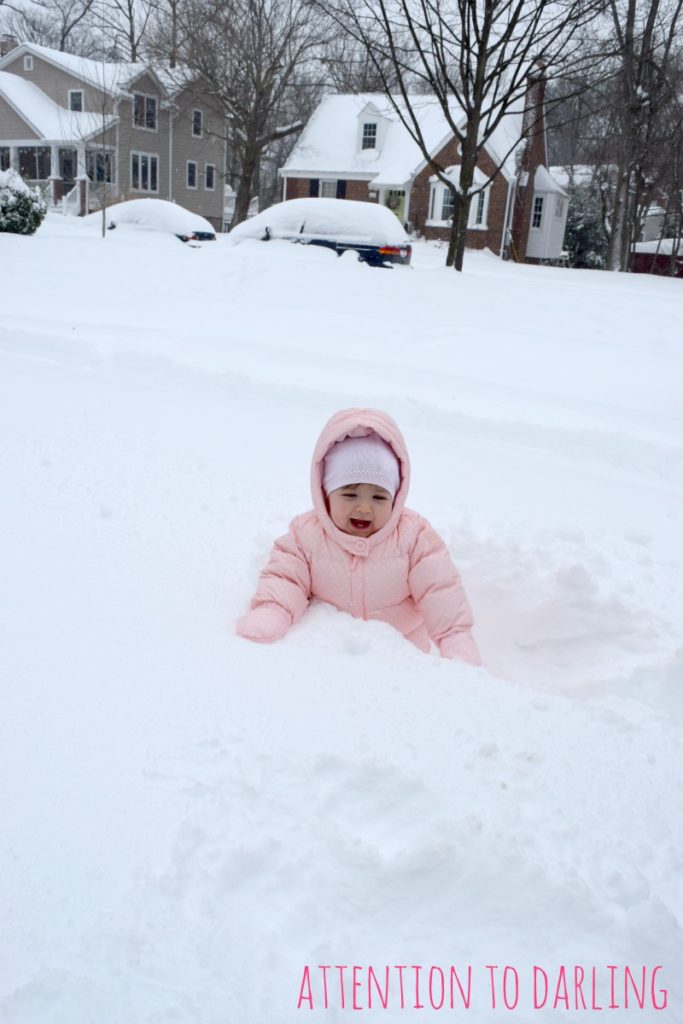 This is how deep the snow was y'all! Ryan dug out this little spot just for his girl.
We live a bridge away from DC and got hit hard, I'm talking like 3 feet of snow in the front yard, which is pretty much the most snow I've ever seen in my life. Sully was curious, but overall pretty much hated not being able to move in her snowsuit and the fact that snow is cold and wet. That said, we did get some pretty cute pictures of our silly little girl…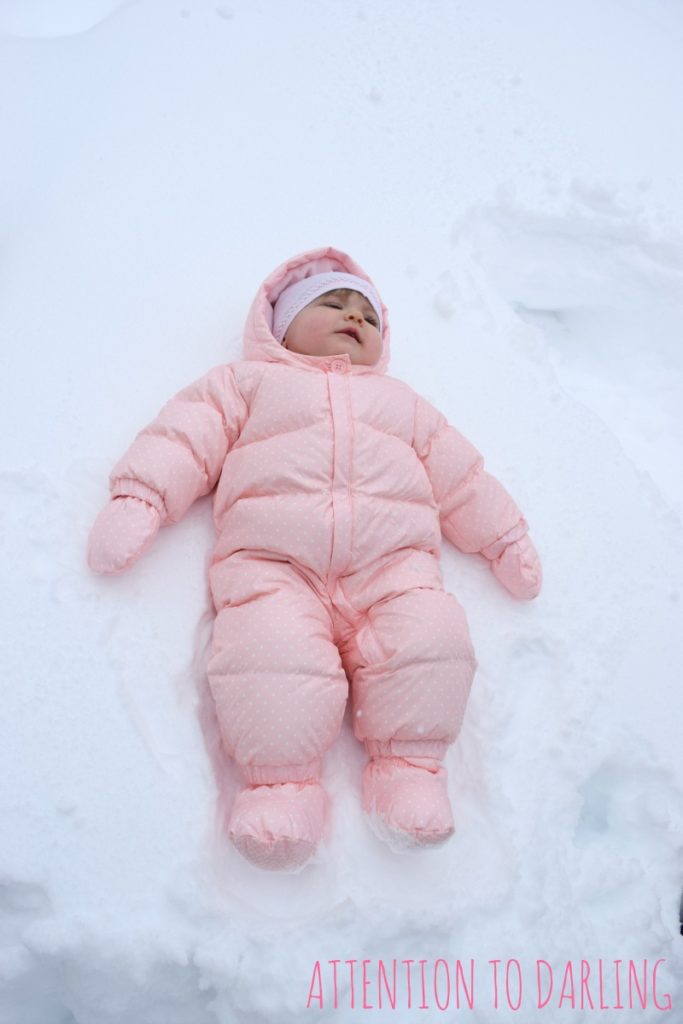 Not feeling the snow angel idea.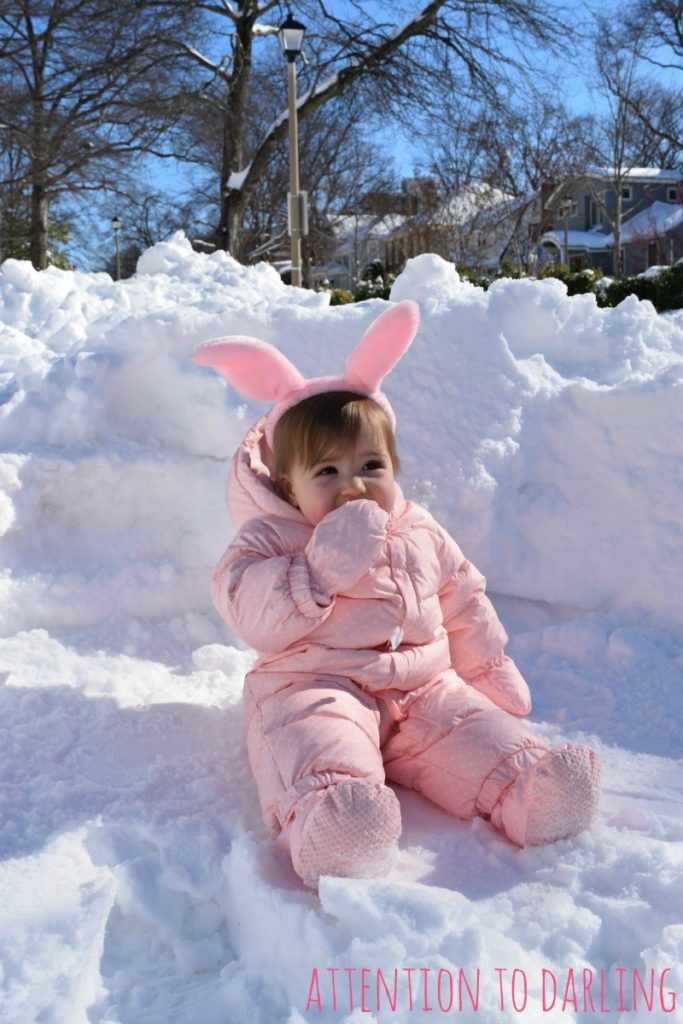 Snow bunny!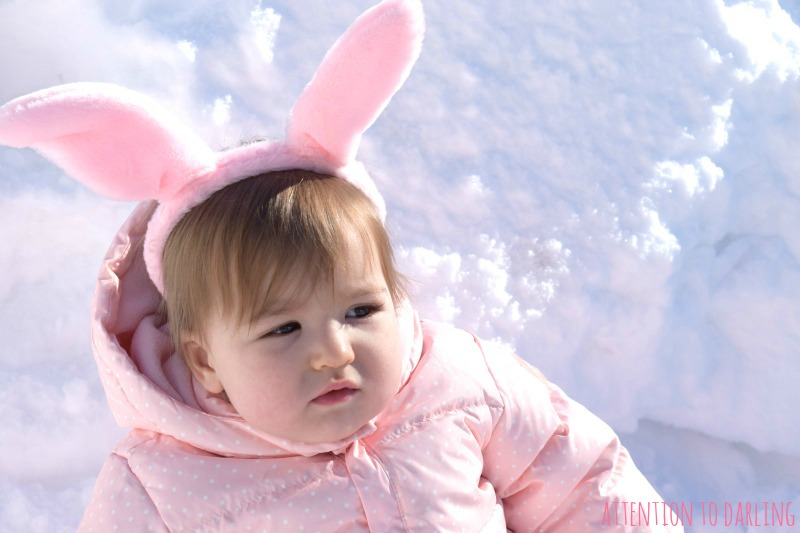 Constantly just confused by what was going on, so funny!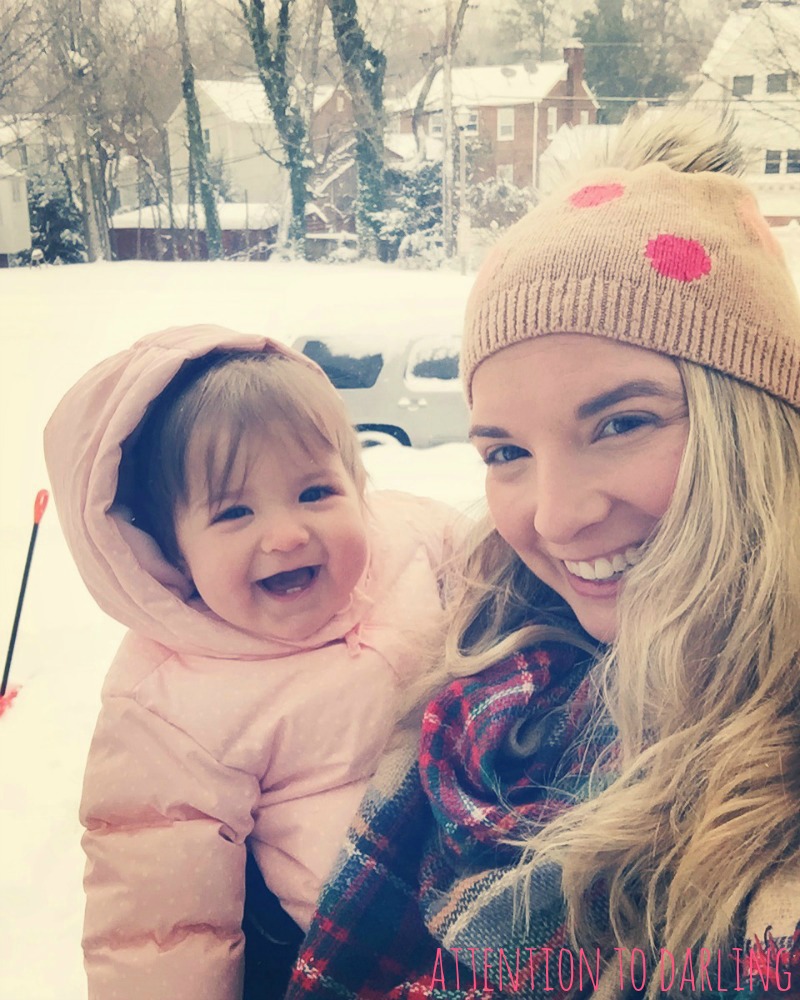 There's a smile!!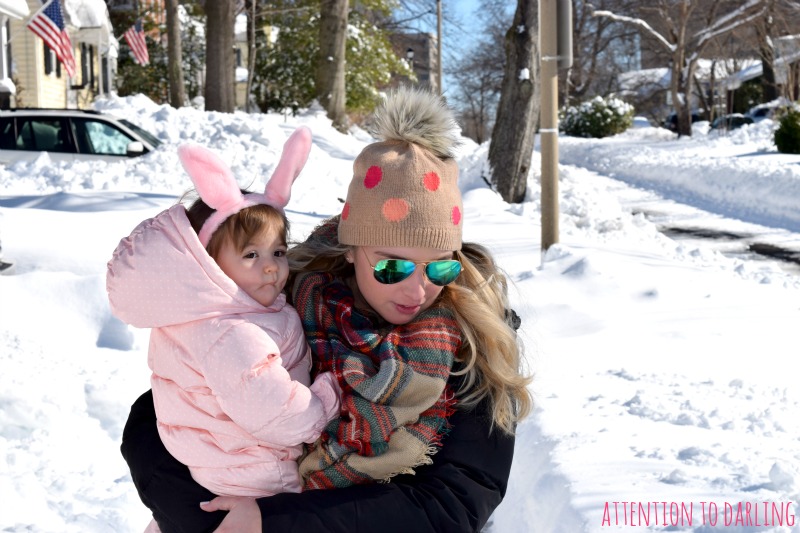 I love her sucked in cheeks and fishy lips in this photo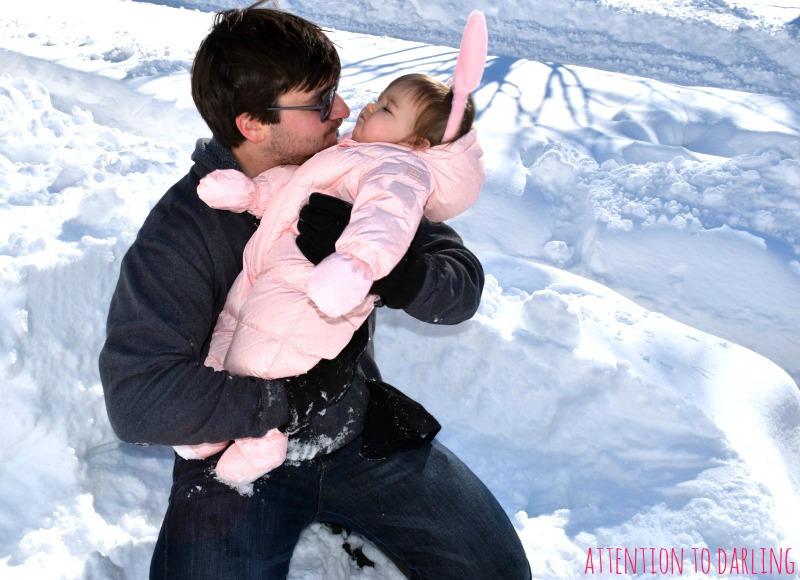 This photo cracks me up! See how stiff she is in this snowsuit…
We of course can't forget our OG babies, Cotton and Mallie enjoying the snow… or just Mallie, Cotton was partial to the porch and just wanted to go inside.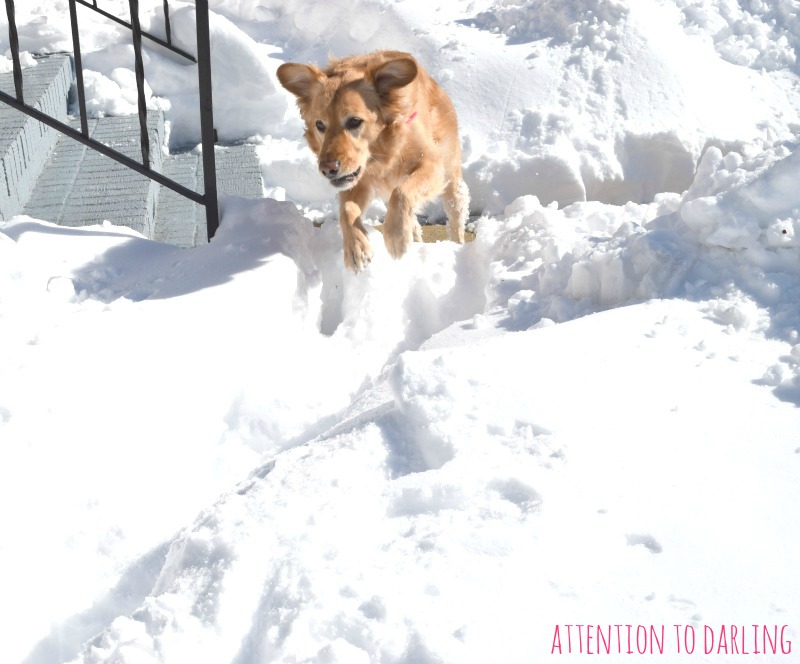 Snow is Mallie's jam, she was in heaven.
Don't worry, goofing off wasn't the only thing we did, we also got some PJ snuggles!
Finally, just for perspective, here's a before picture taken Friday night and an after taken Saturday morning.
How did you guys "weather" the storm? Who else got crazy inches of snow?