If you want a quick day trip from London, Windsor Castle is the perfect place to visit only a 45-minute train ride away! We're always looking for day trips and quick weekend visits that will give us a break from the busy city life. Plus, I had the bug too see this majestic castle after viewing the Royal Wedding there just the weekend before.
Please know this post contains affiliate links which means when you make a purchase from one of my links, the store sends me a small commission. Thank you for supporting my little blog!

When we had a bank holiday weekend here in London, Ryan and I immediately started searching for a fun trip to take. The reality is, we have two big trips coming up in July (Provence, France and Morocco) and two more in September (US and Munich for Octoberfest), plus 11 weeks of back-to-back visitors. Traveling, even when you're so close to everything, isn't cheap y'all (it's the lodging that gets ya!). So save our pennies we did, and opted for a quick trip to Windsor with a one night stay in a cheap, shared Airbnb so it still felt like a little vacay.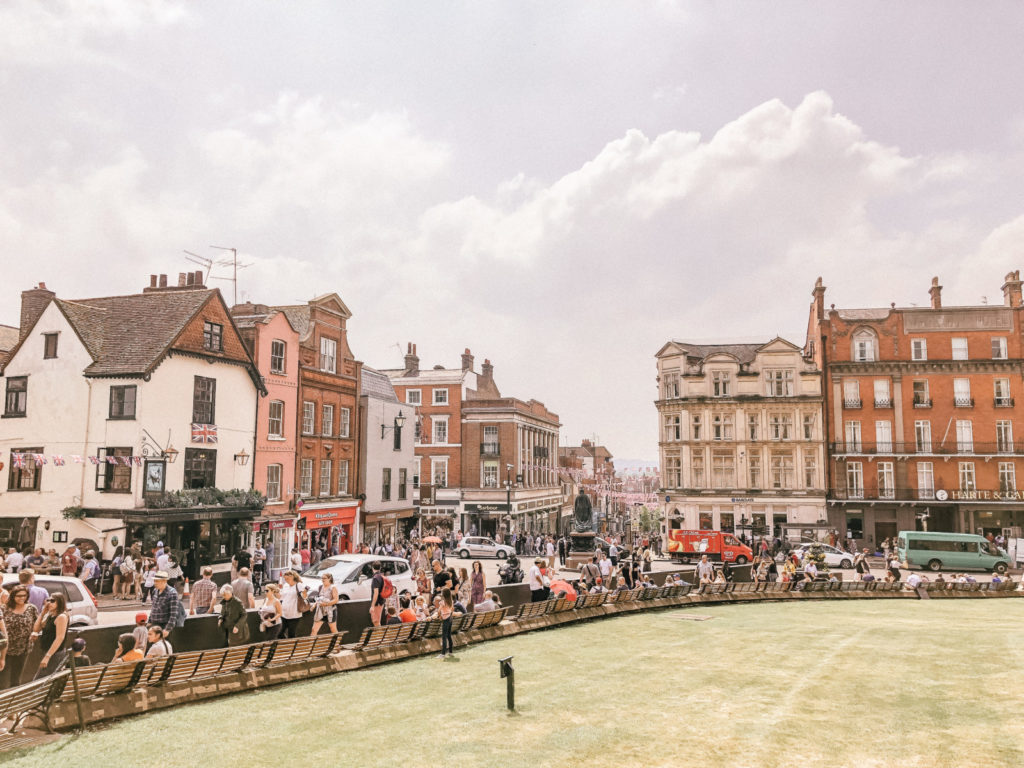 Saturday was spent exploring the little town and Sunday was spent touring the Castle! Did you guys know that Windsor Castle is the largest still occupied castle in Europe? And it literally sits square in the middle of the town, it almost feels bizarre. Here's a video of our trip!
Windsor is only 45 minutes away, and being the planner I am, I booked our train tickets ahead of time. You don't really need to do this, we left from Waterloo and it seemed that a lot of people were buying their tickets there and catching the train which I think came every 30 minutes or so.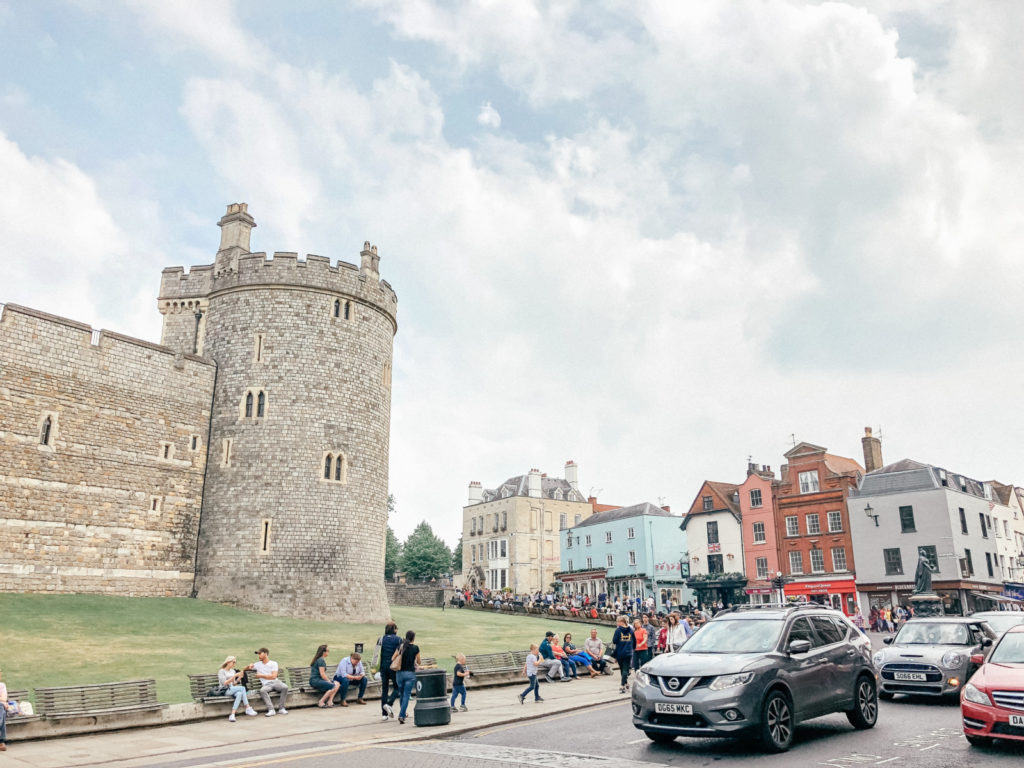 Our Airbnb host (if you haven't used Airbnb, click here for £25 travel credit) was fantastic, he even picked us up at the train station after we came in an hour late… I left my cell phone at the Waterloo train station ?. We had already boarded the train when I realized it, thank goodness for a good samaritan who worked at the McDonalds and handed it in, plus the train station attendant who let us in and out without paying for another ticket. Lost mode on iPhones is a godsend and I'm feeling like I need to majorly pay it forward for that one.
Anyway, once we had my phone back and were in Windsor safe and sound, all checked in to our little Airbnb, we went off to explore!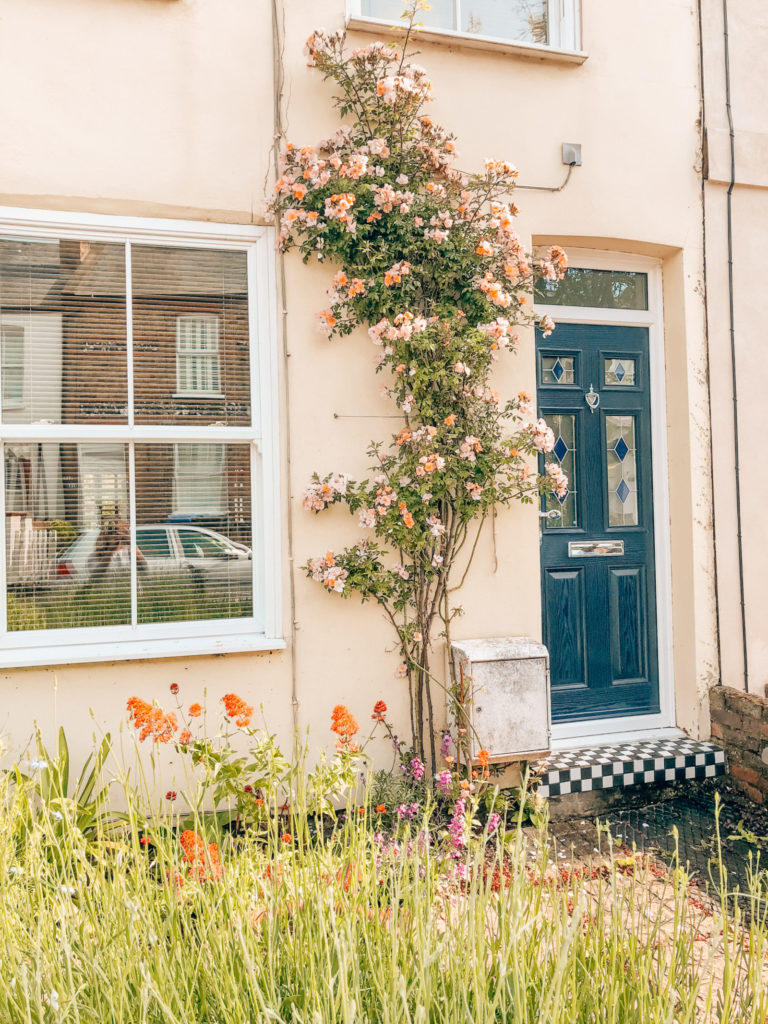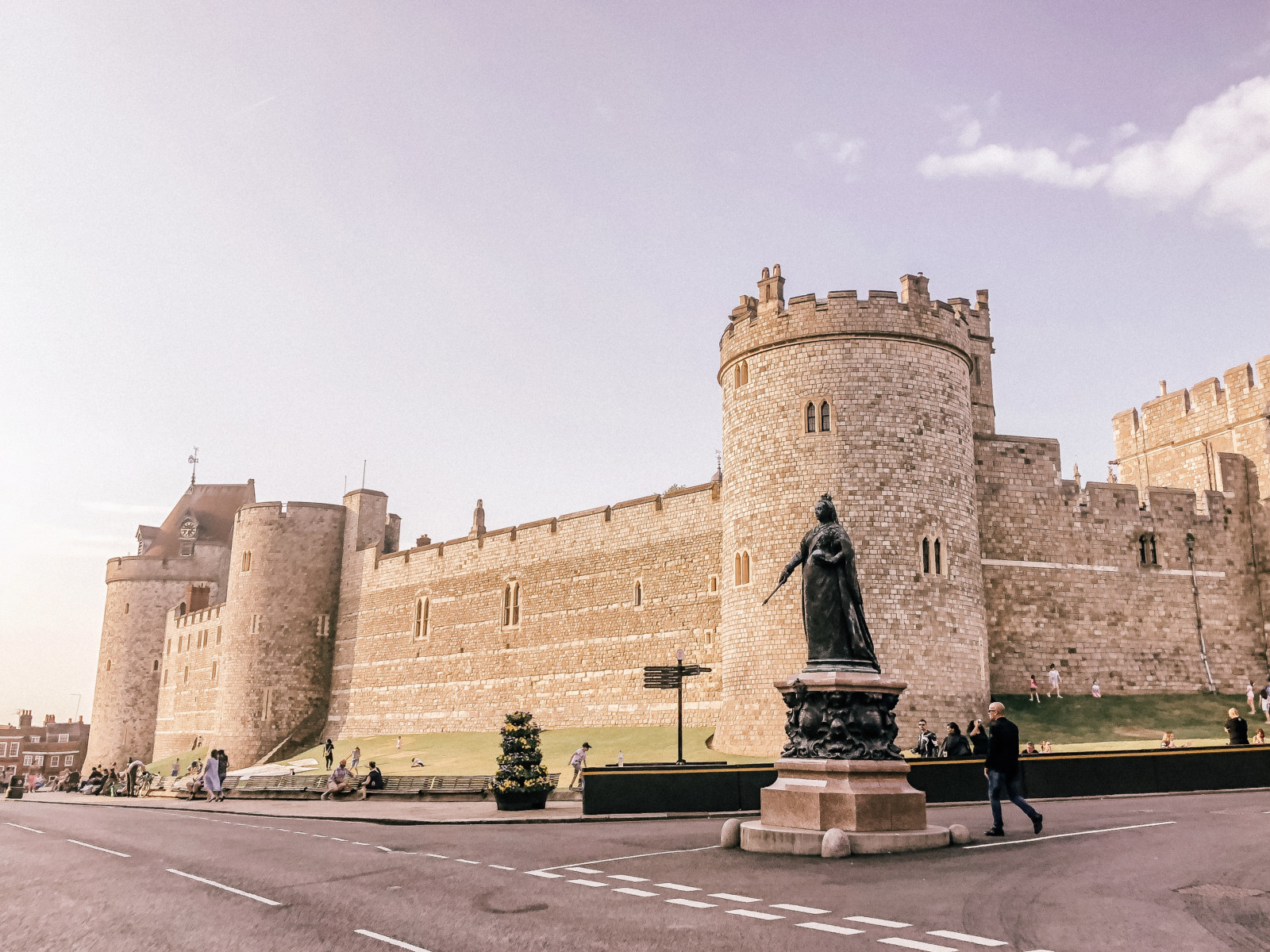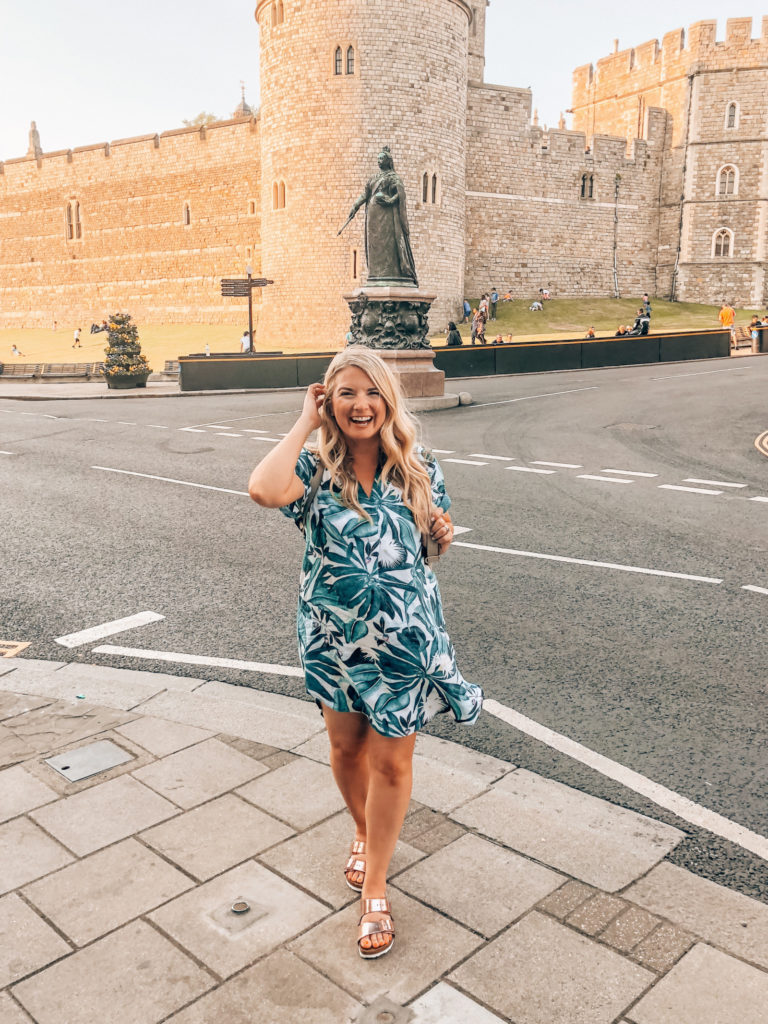 With a toddler and a hungry husband, it's always a good idea to start with brunch! The food was a tough one in Windsor to be honest, I wish I had done some more research. We started our trip at Bel and the Dragon. This was our favorite meal we had the whole time, so put this on your list.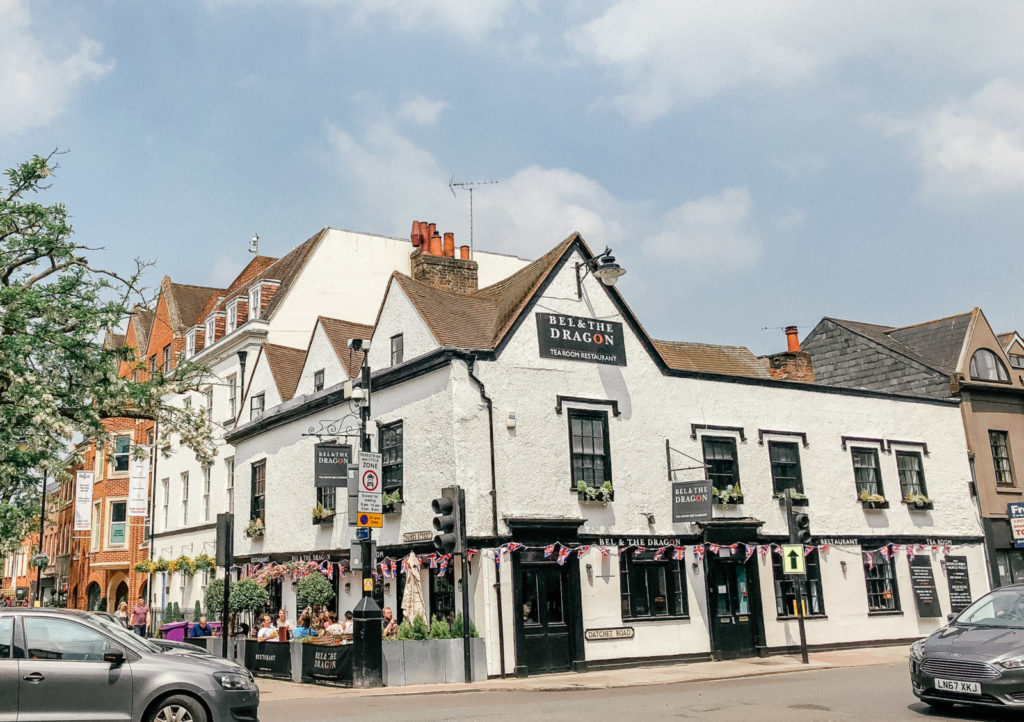 They have bottomless brunch where the whole menu of food and prosecco is bottomless. We opted for our own meals though and I did indulge in one glass of champagne. Ryan's bacon sandwich was bomb and my pancakes were pretty and delish! Other places we ate were Bill's (pretty good) and The Prince Harry Pub (not so good and yes, it was renamed in advance of the wedding).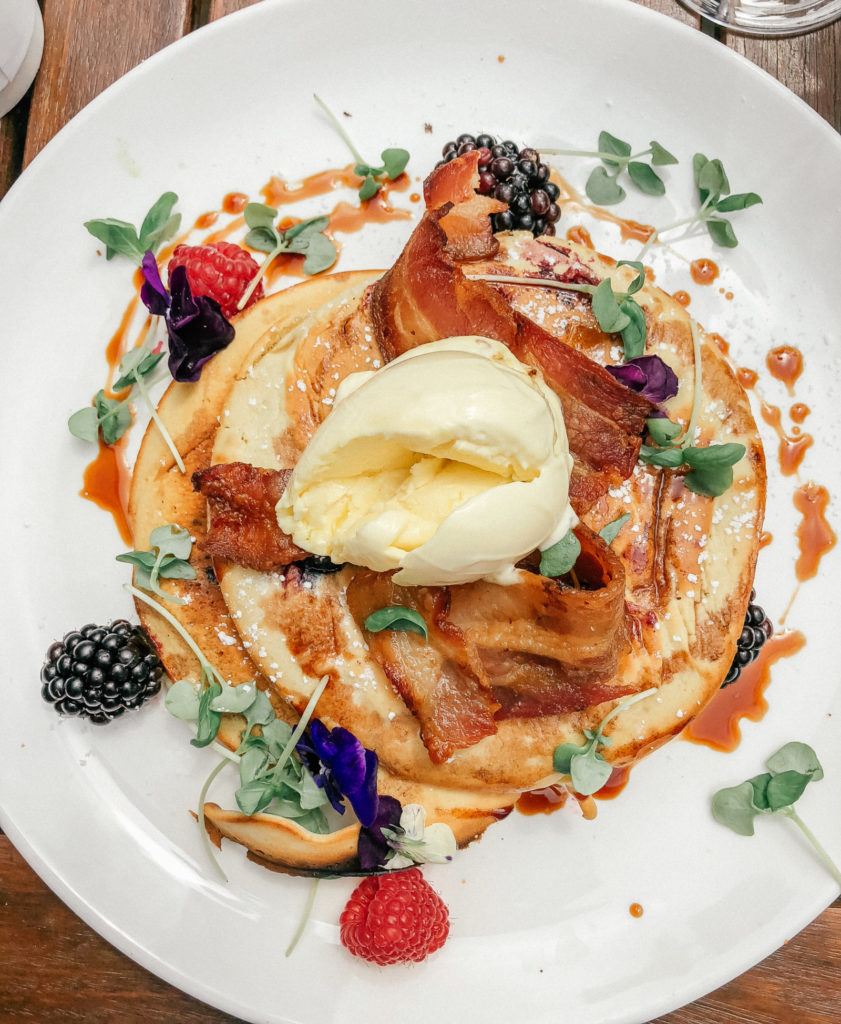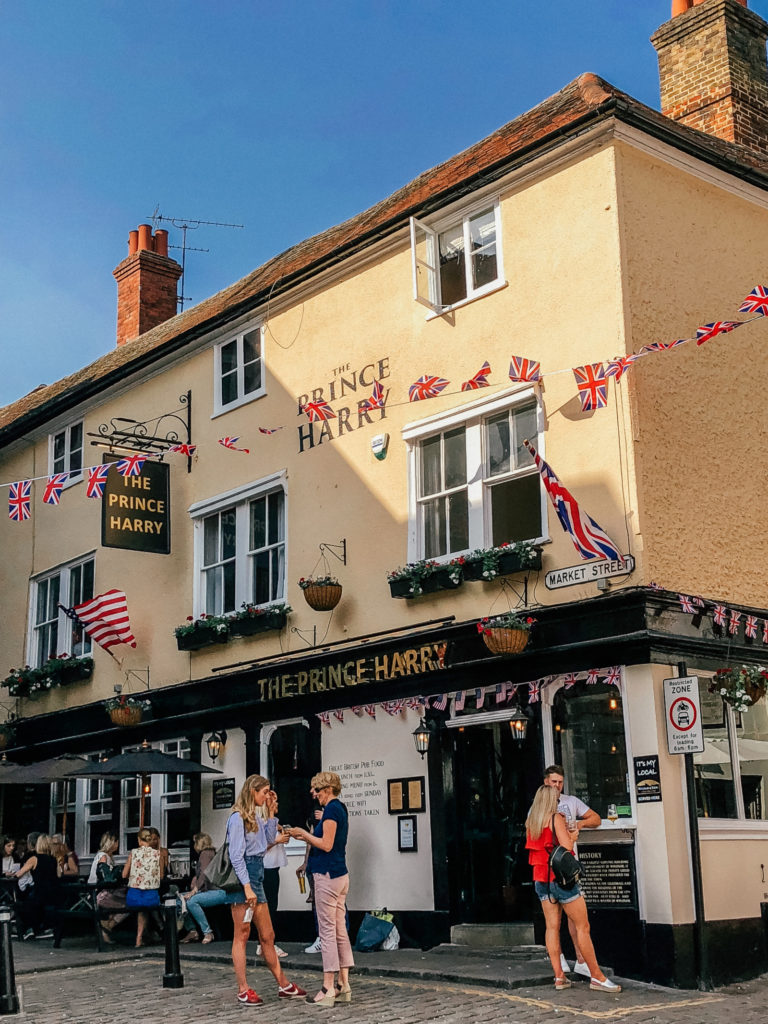 From brunch at Bel we decided to shop for some things for the Airbnb at the market, plus pick up some fudge from their famous fudge shop, Fudge Kitchen, for later too. While they had a royal wedding fudge, our favorites were the Chocolate Sea Salt and the Chocolate Rum Cake. If the cheesemonger is set up in the market while you're there, don't miss his goat cheese, it's divine!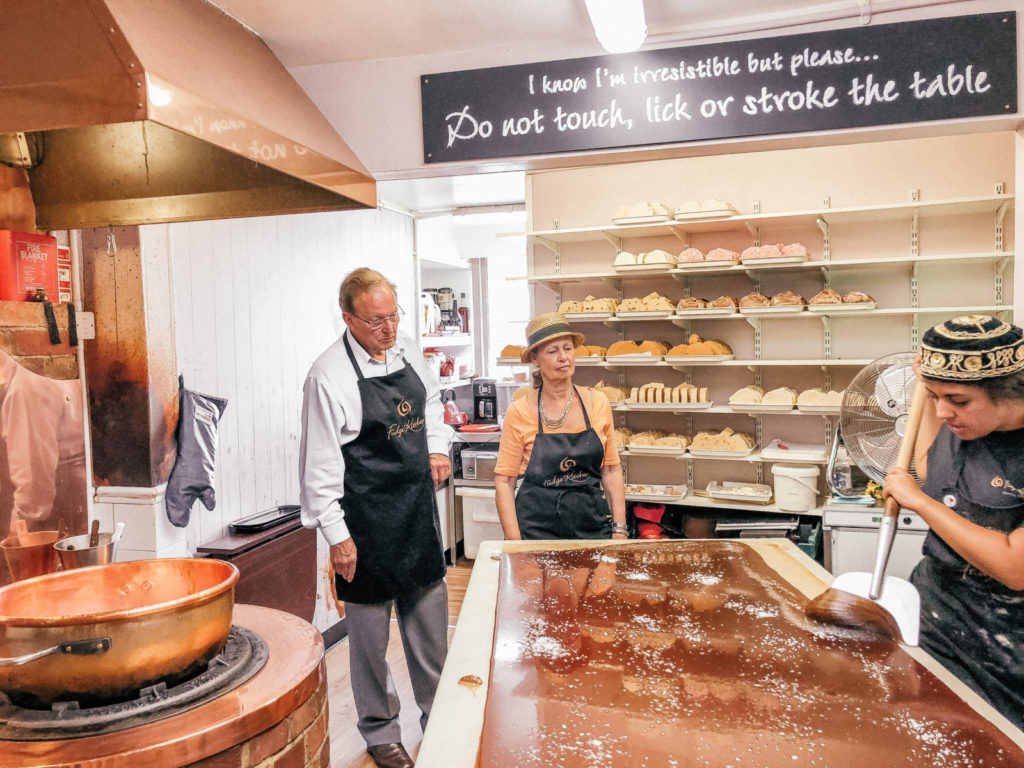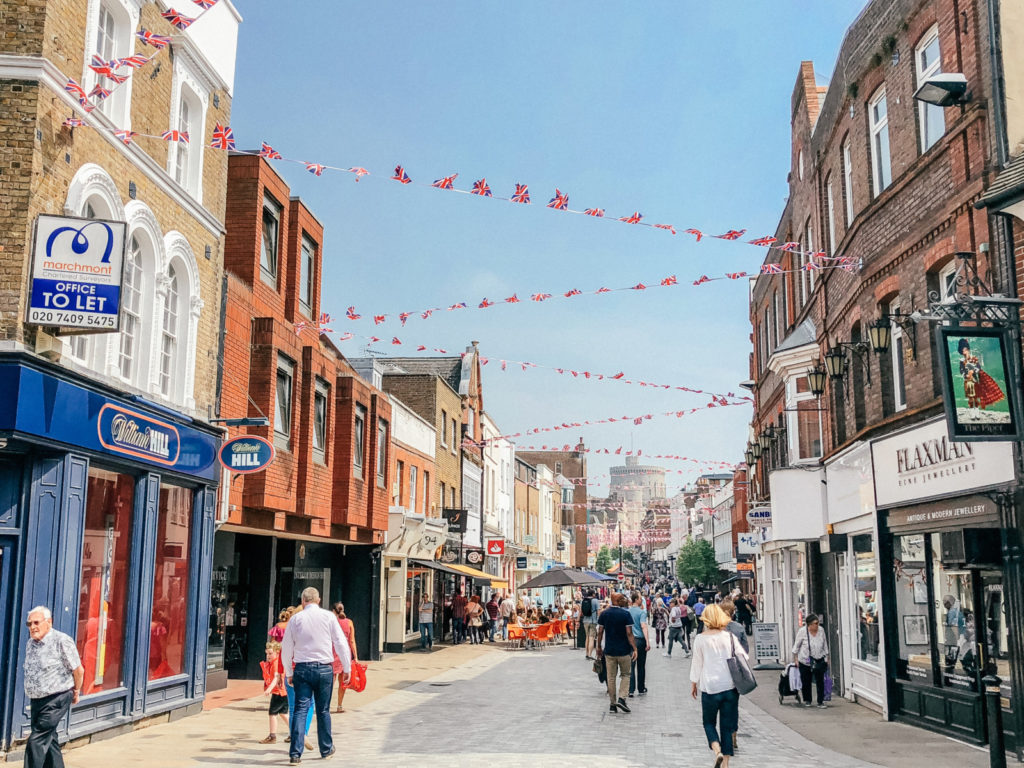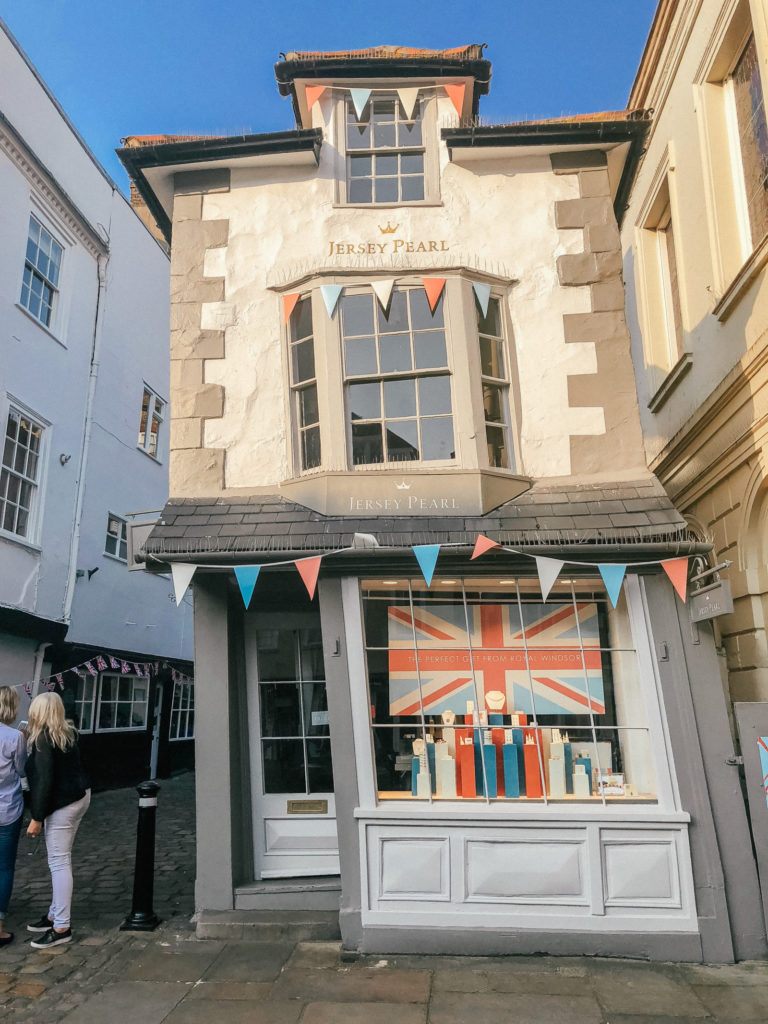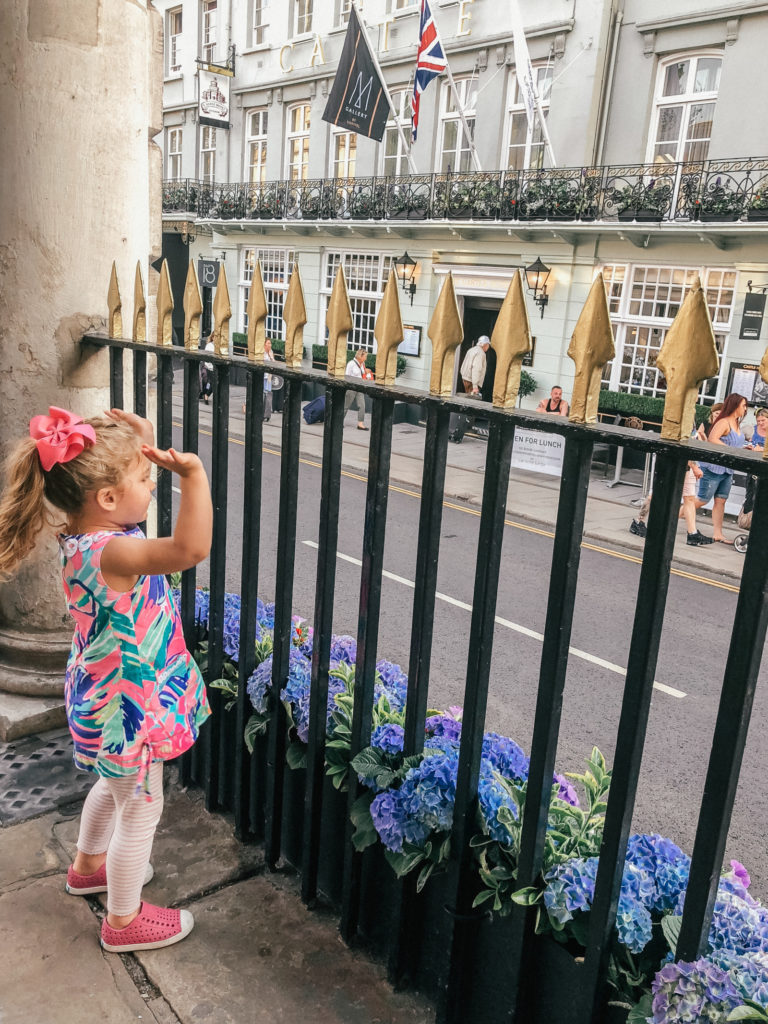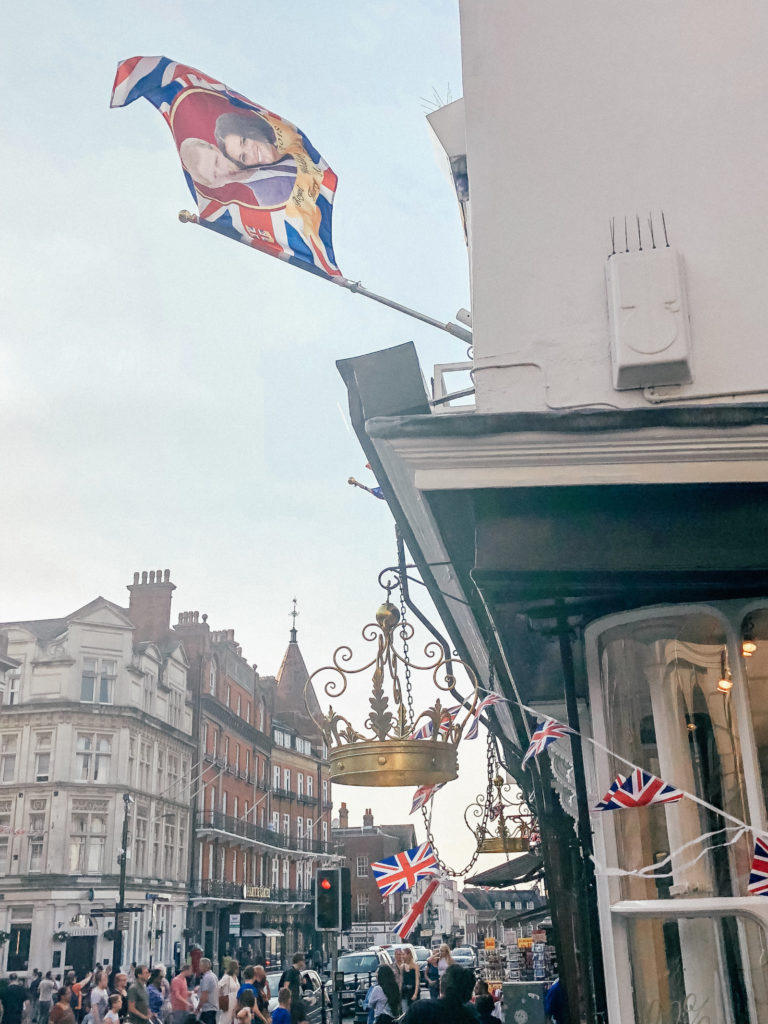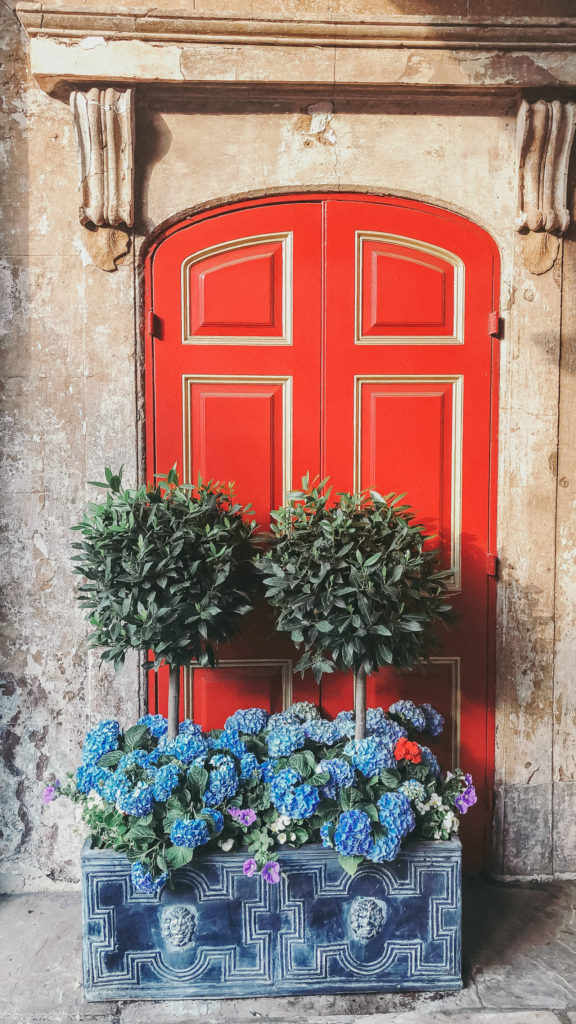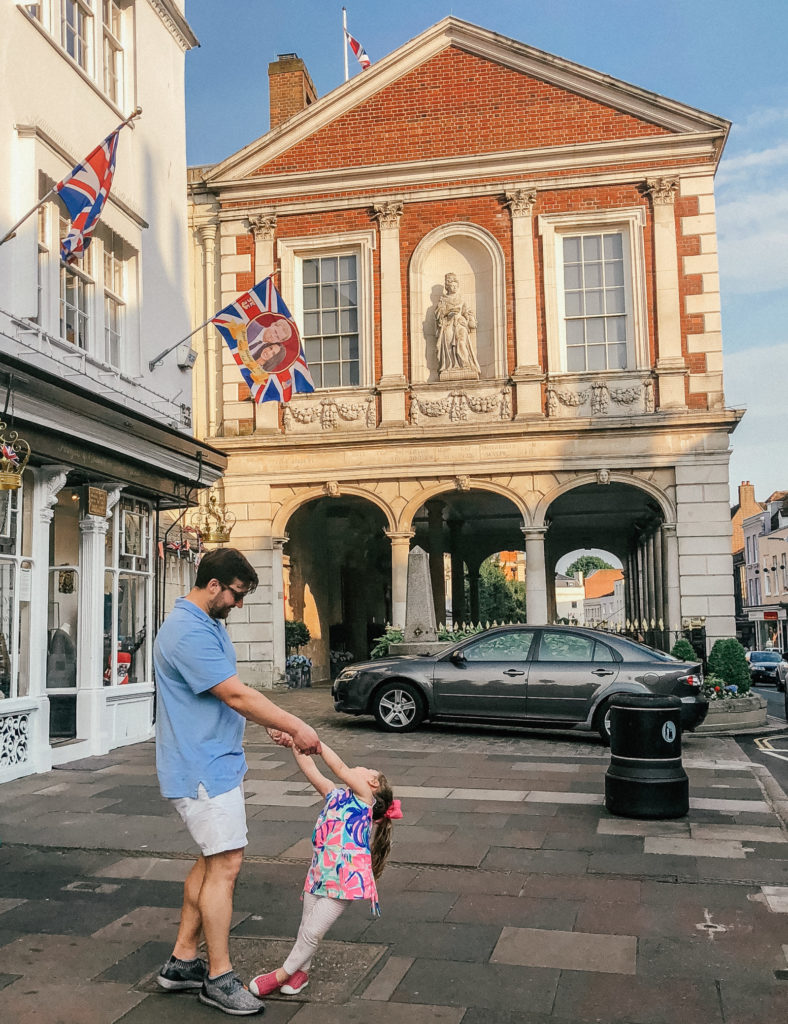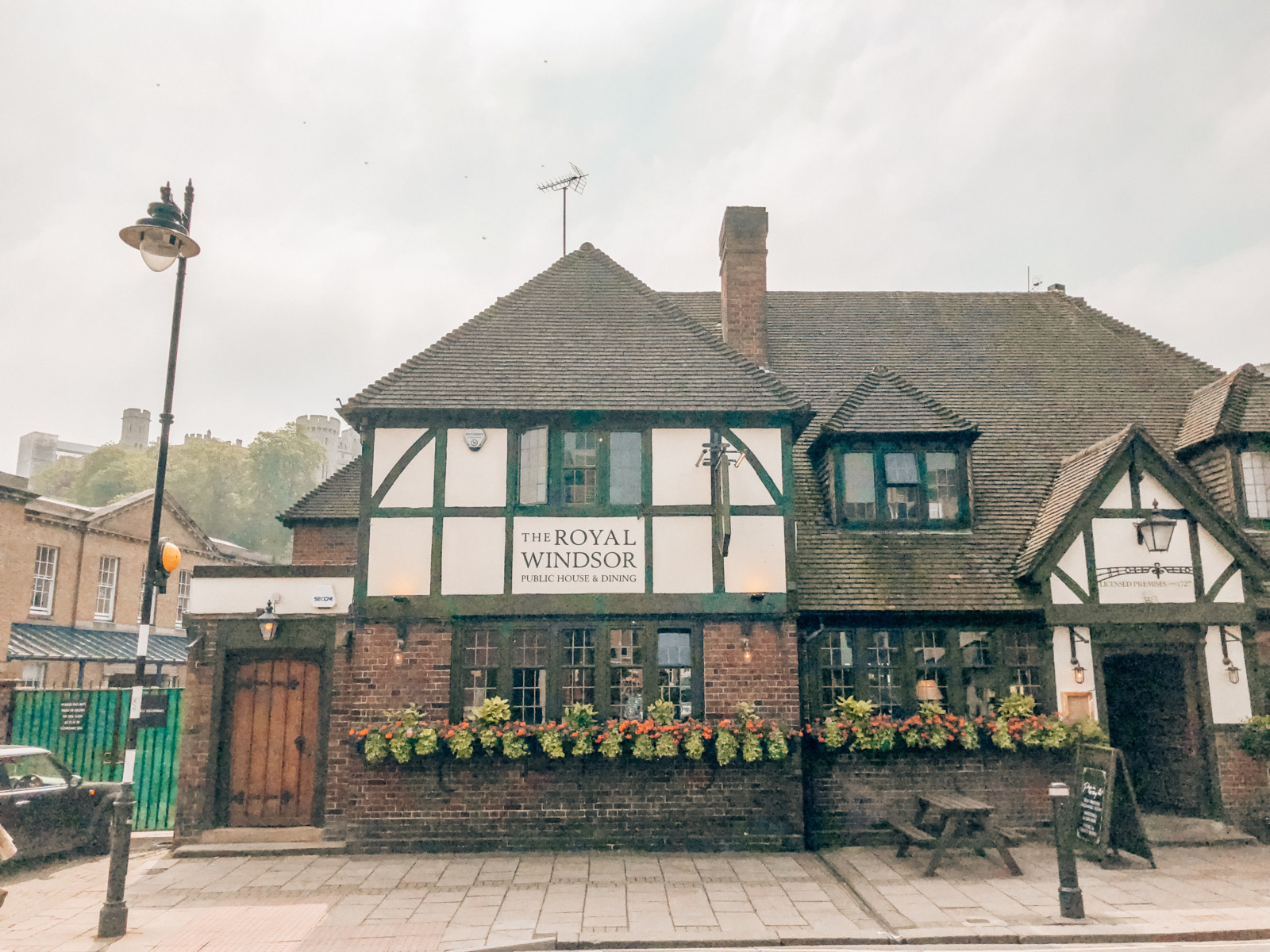 Once Sully had her nap, it was back to town to explore. She got to roll down the hill of Windsor Castle, which I'm pretty sure she wasn't really supposed to do and then it was on to the Long Walk for more rolling, chasing, and barefoot family time in the sun. Walking the Long Walk, even the little we did, may have been my favorite part of Saturday.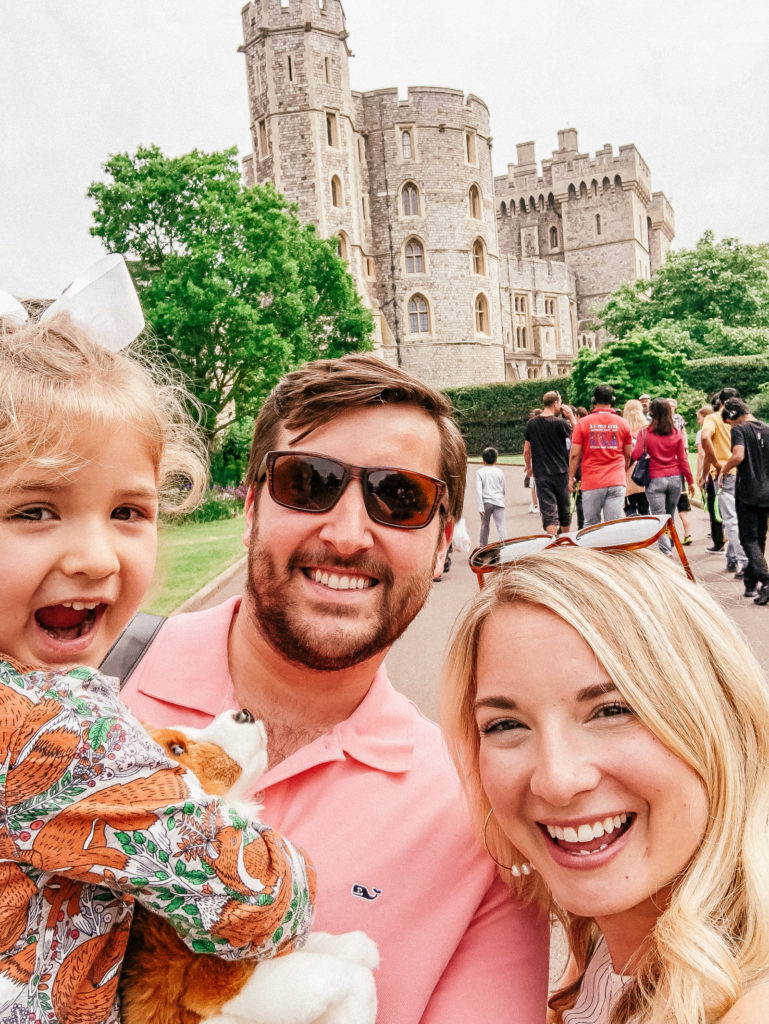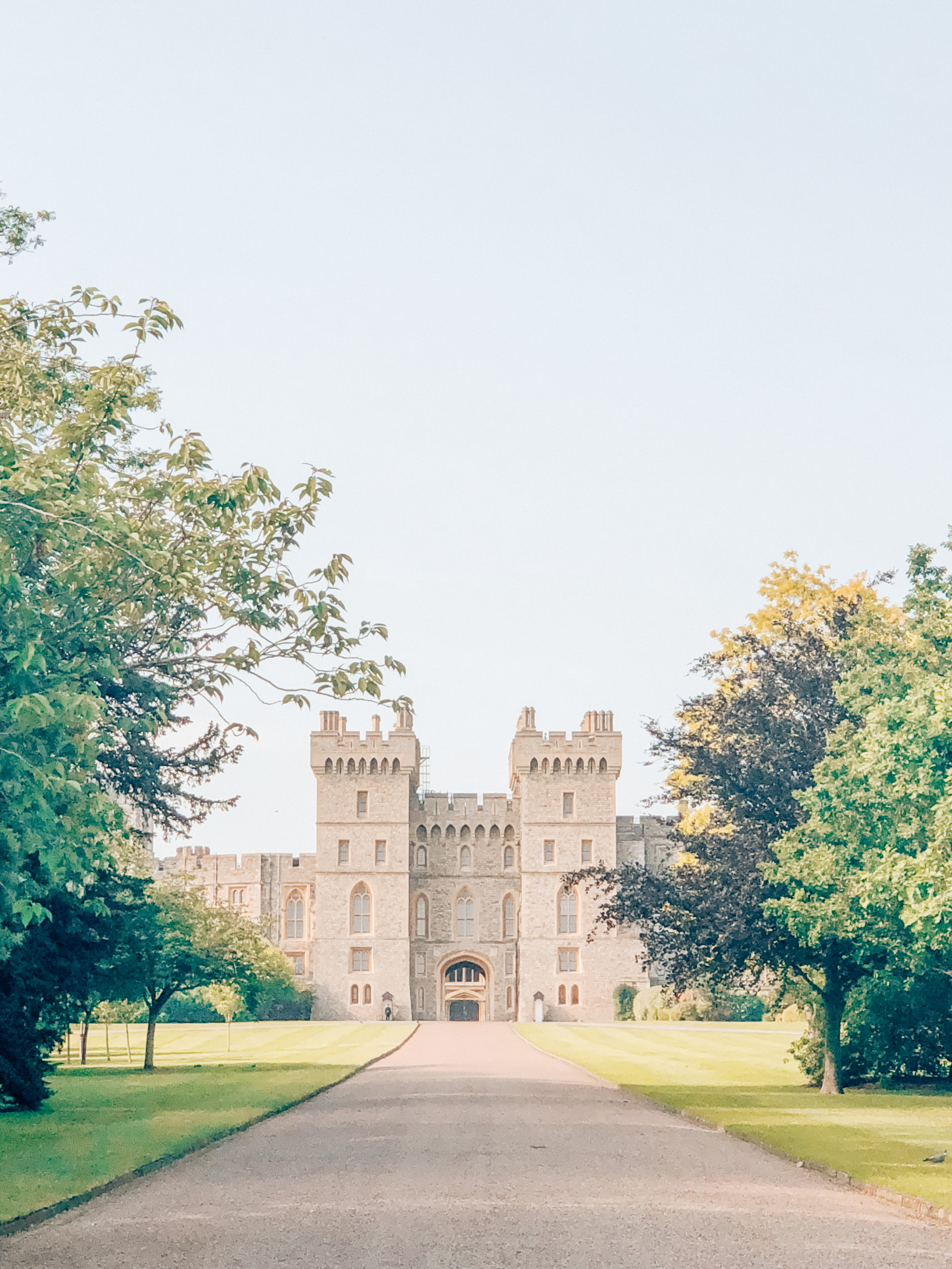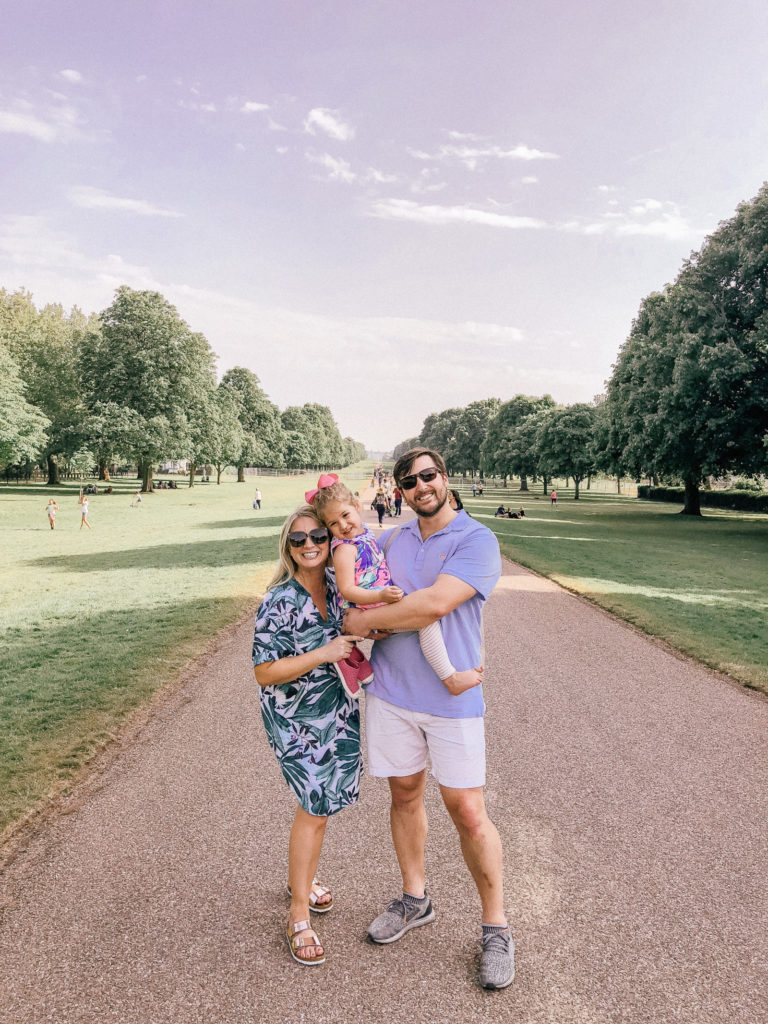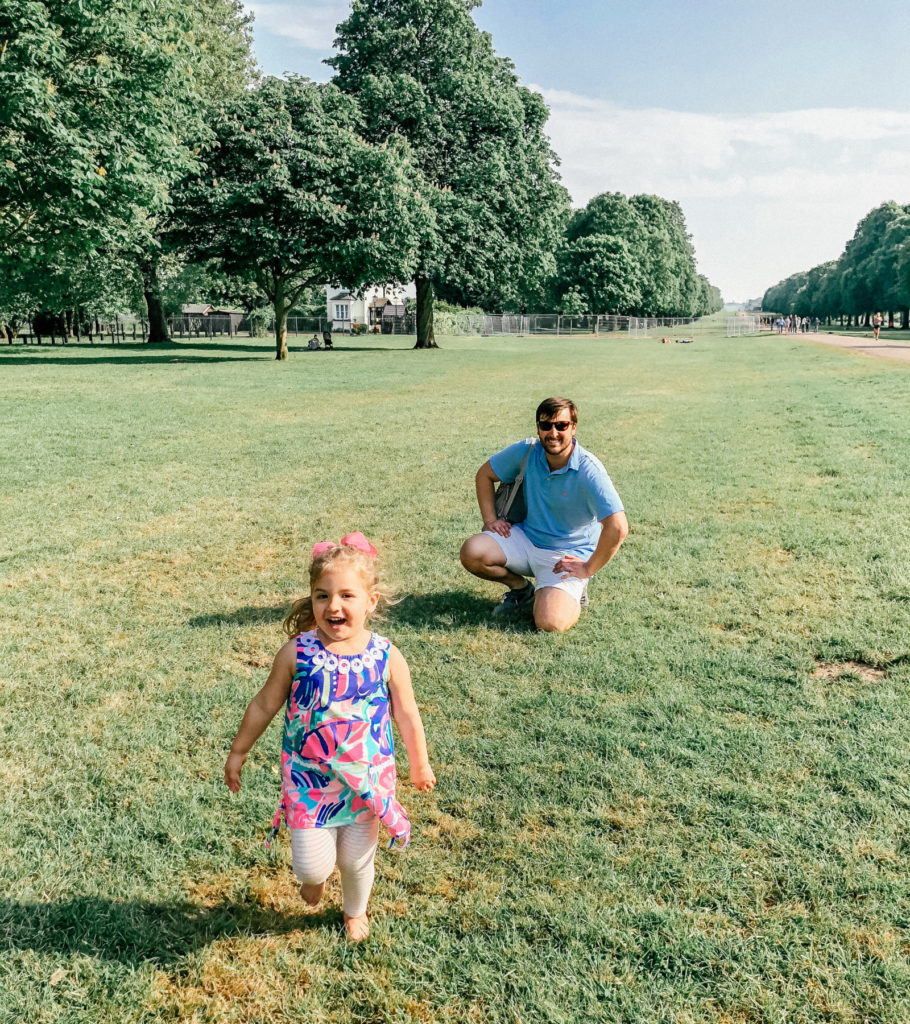 On Sunday we headed to the Castle for our tour. My tip for you here is 100% buy tickets in advance, do not buy at the gate. We probably got in a whole hour before everyone else just by simply buying cheaper tickets online through their website. We even got there around 11am vs. the 10am open. It was insane not just how long the line was to get in the gates, but then to get inside the castle. We avoided most of it, so book your tickets in advance y'all!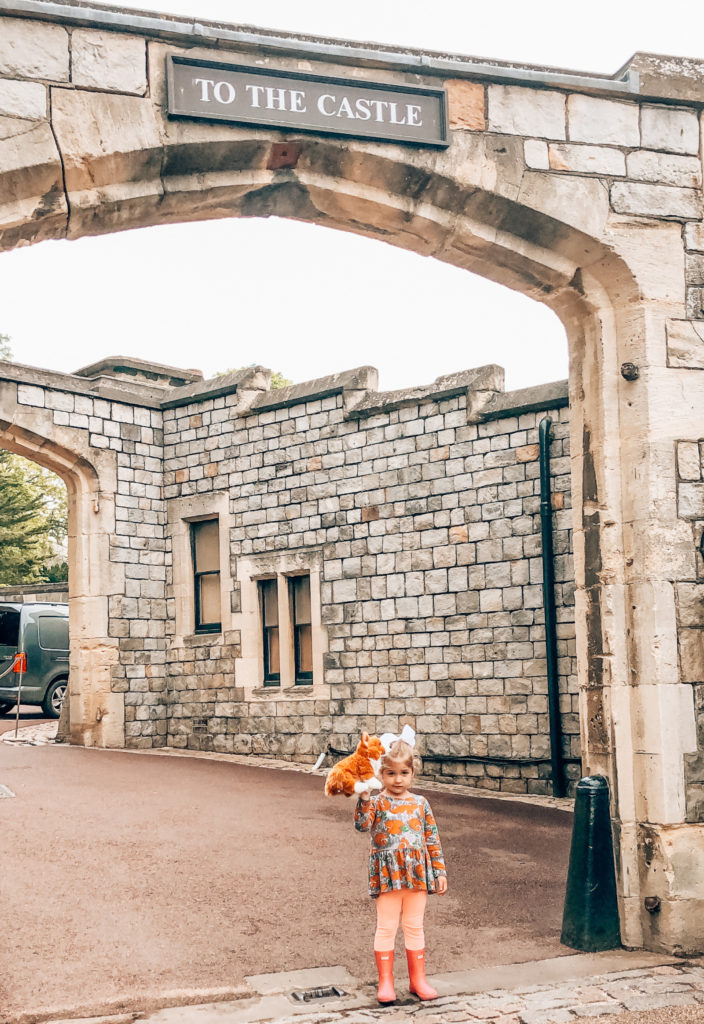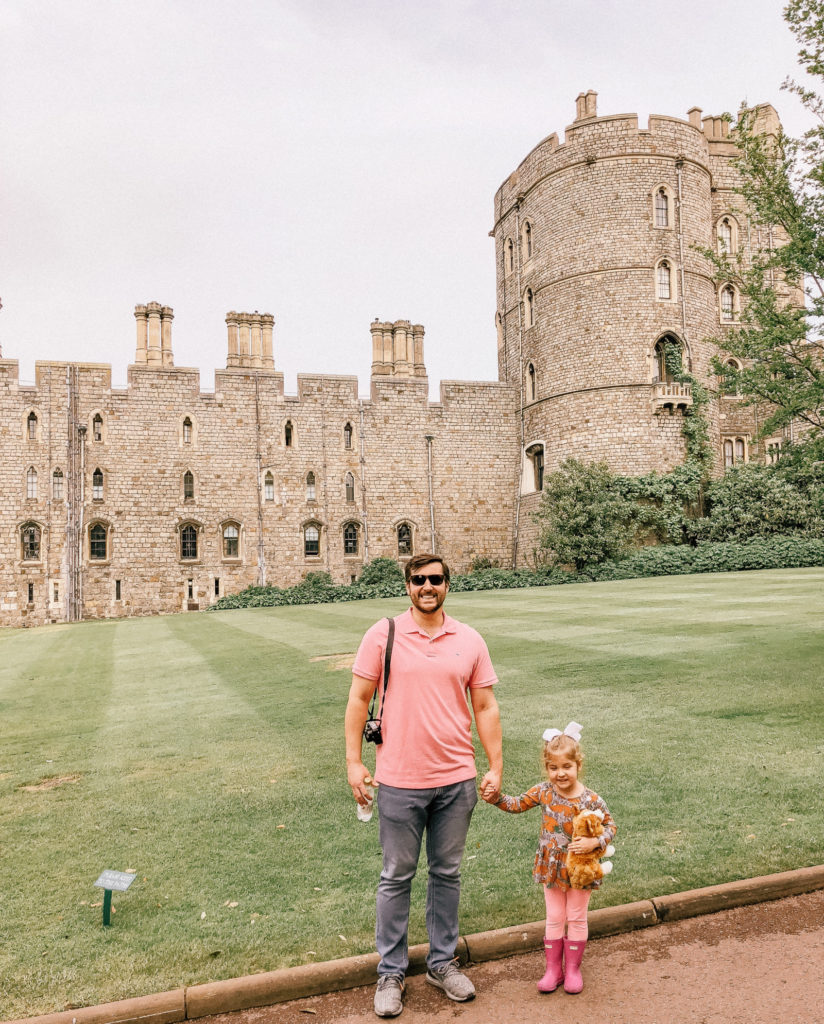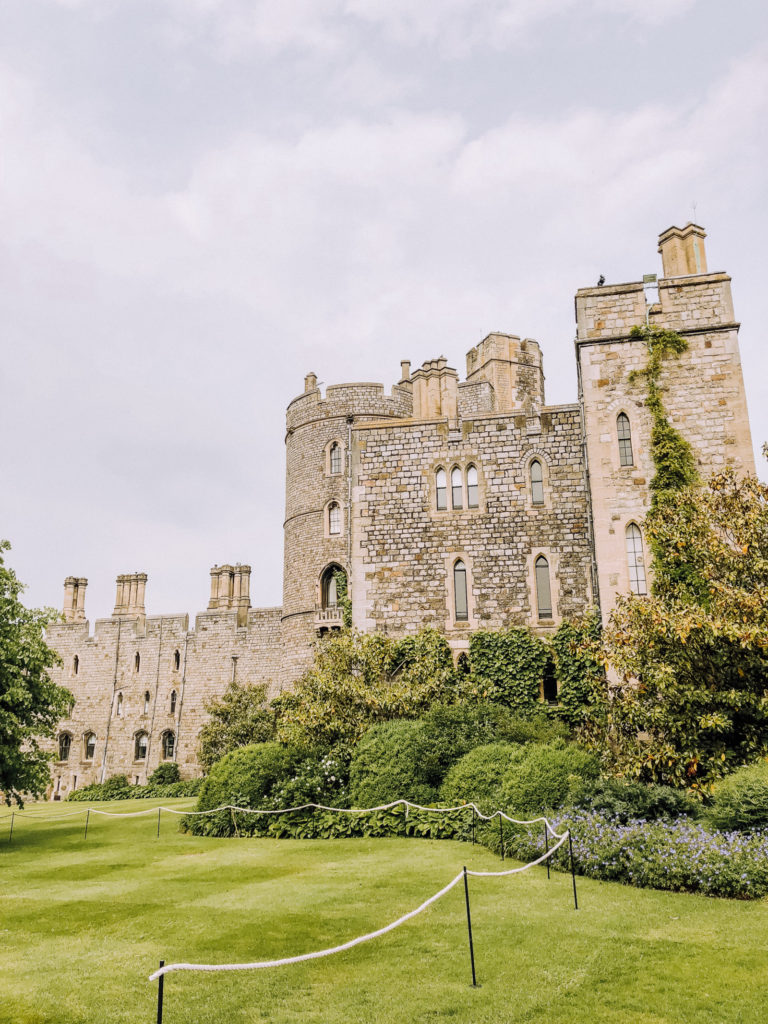 It was so cool to see a literal moat, especially how it is now converted into a garden! It was also interesting to see the small window slits that were for shooting arrows. Crazy, right?! Sully got a new pet corgi, which she named very originally, "Corgi" haha.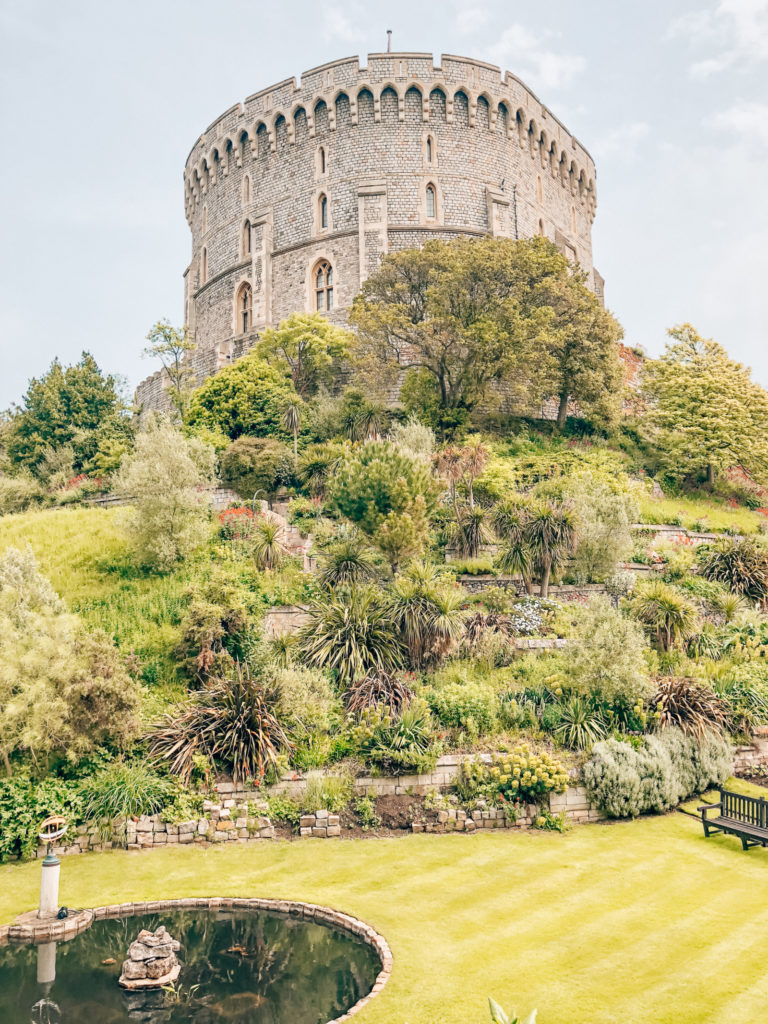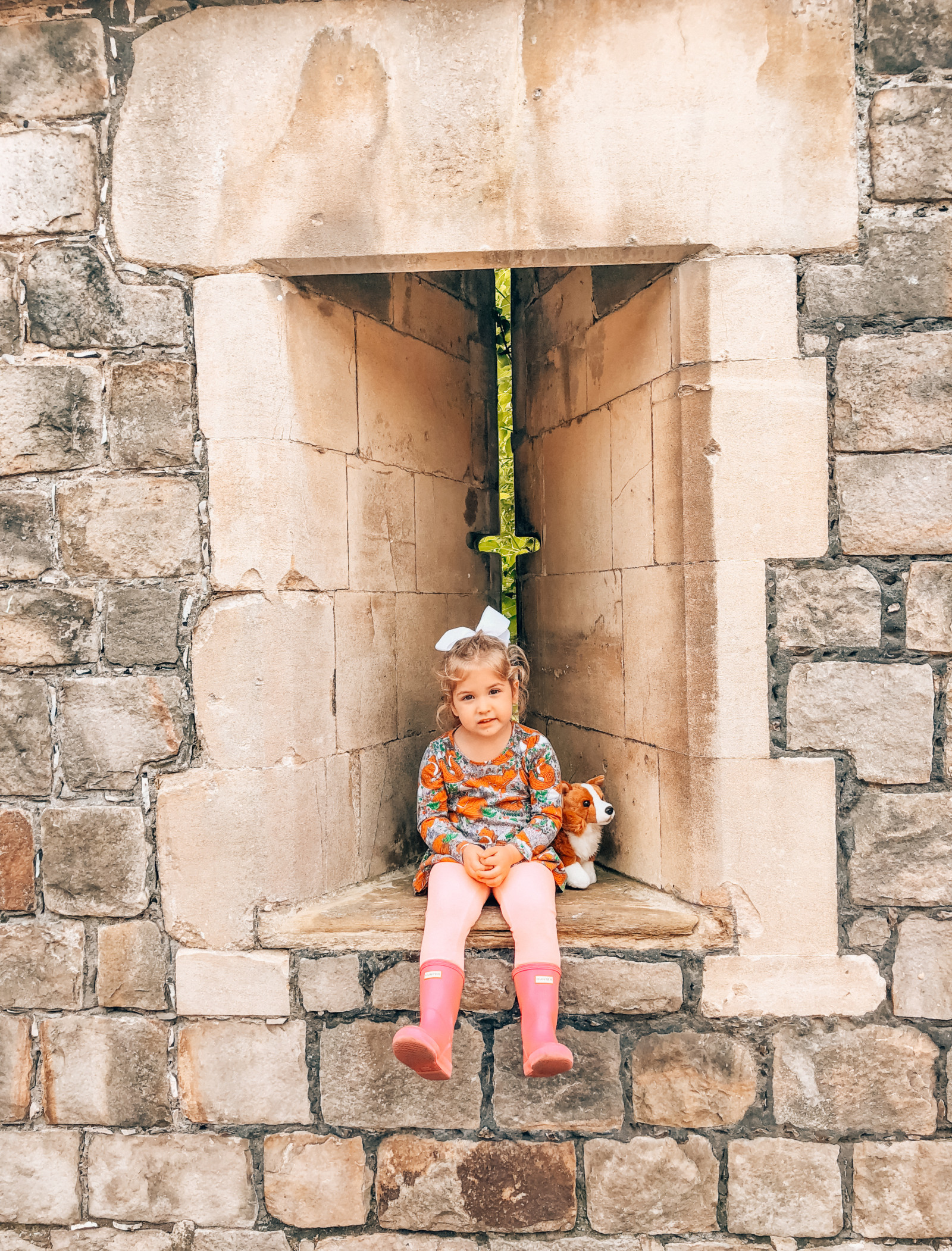 Once in the grounds, I would head to the State Rooms and Dollhouse if you get there early because that line just gets longer and longer. Do the Dollhouse first and then the State Rooms because those are connected in that order.
The Dollhouse is THE biggest dollhouse I've ever seen, it's so neat. It even had a basement, garage, and terraces! Then the State Rooms take your breath away with how ornate they are and with all the gifted items from all around the world given to different Queens. Seeing knight's shining armor was just so interesting to me, they sound like fiction from fairytales, and then right here they were, the real thing.
Stop and talk to the people working in the rooms, that's what they're there for and they know so much. For example, one sweet lady let us in on a little secret that the Duke of Edinburgh (the Queen's husband) was in the building! No pictures were allowed, so I have nothing to delight you with here guys, sorry – don't be a jerk and try to sneak pictures while you're there, just enjoy the moment!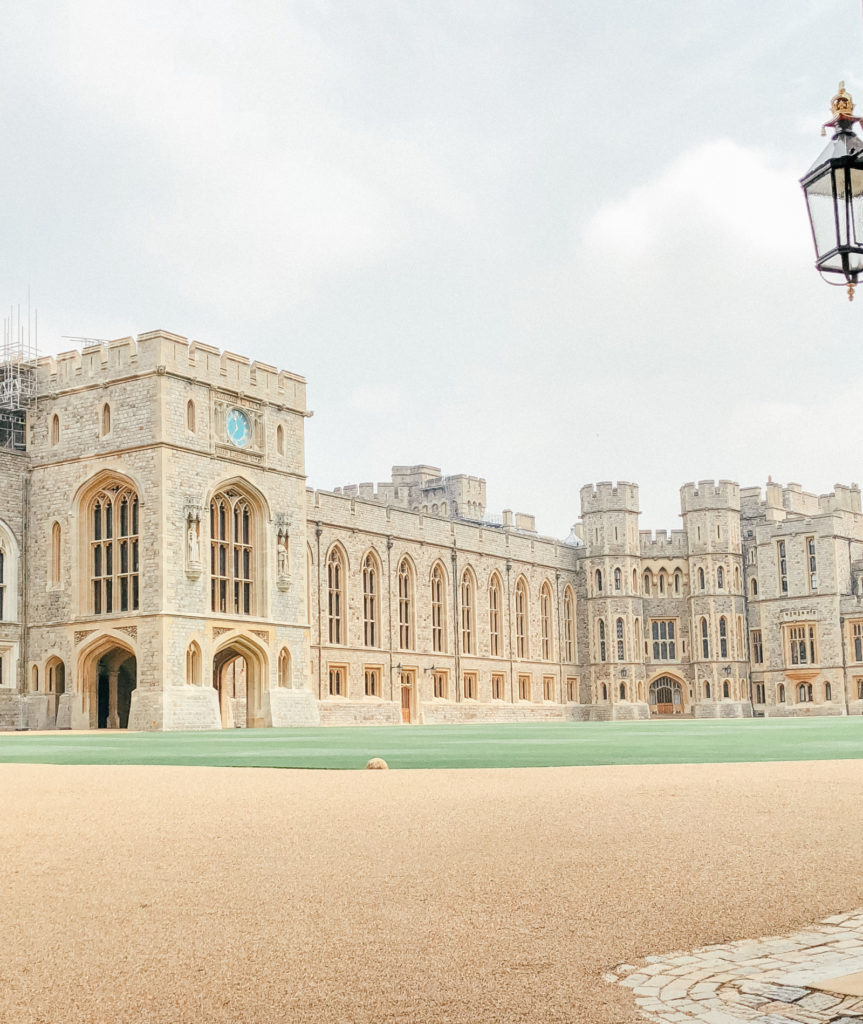 At the end, if you're a UK taxpayer, don't miss getting your ticket stamped so you can get back in free of charge for a year! Kids under 5 are free too!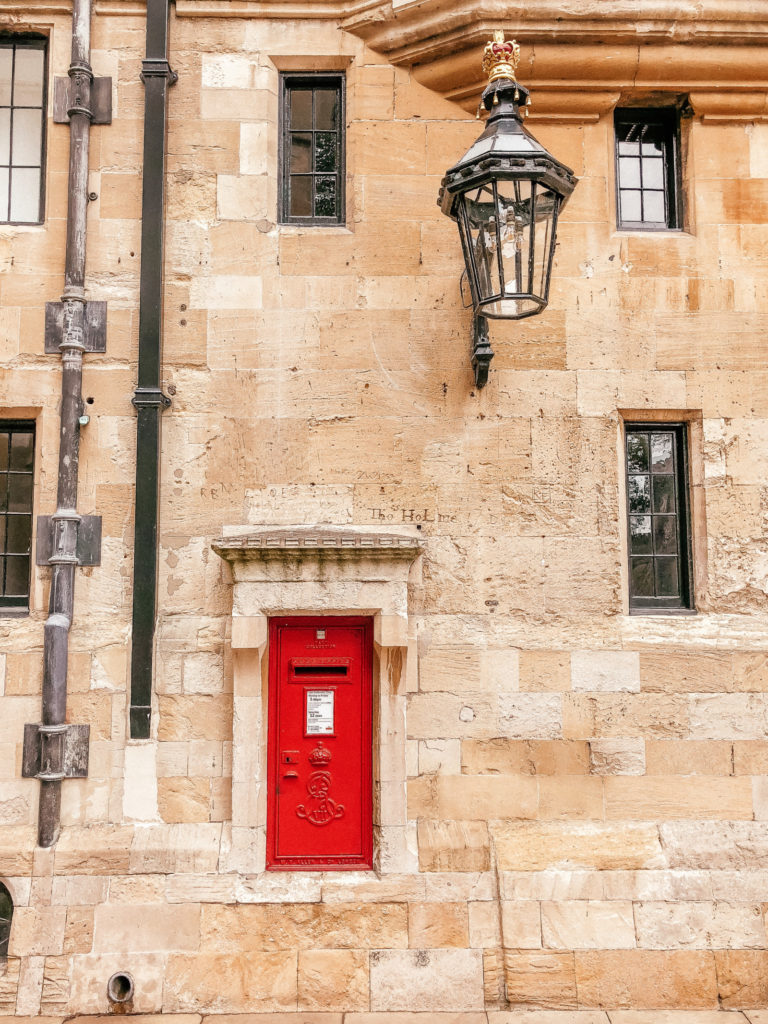 Speaking of kids, they have a whole kids activity room at the end where they can play dress up, make paper tiaras and swords, and so much more. Don't miss this if you have little ones!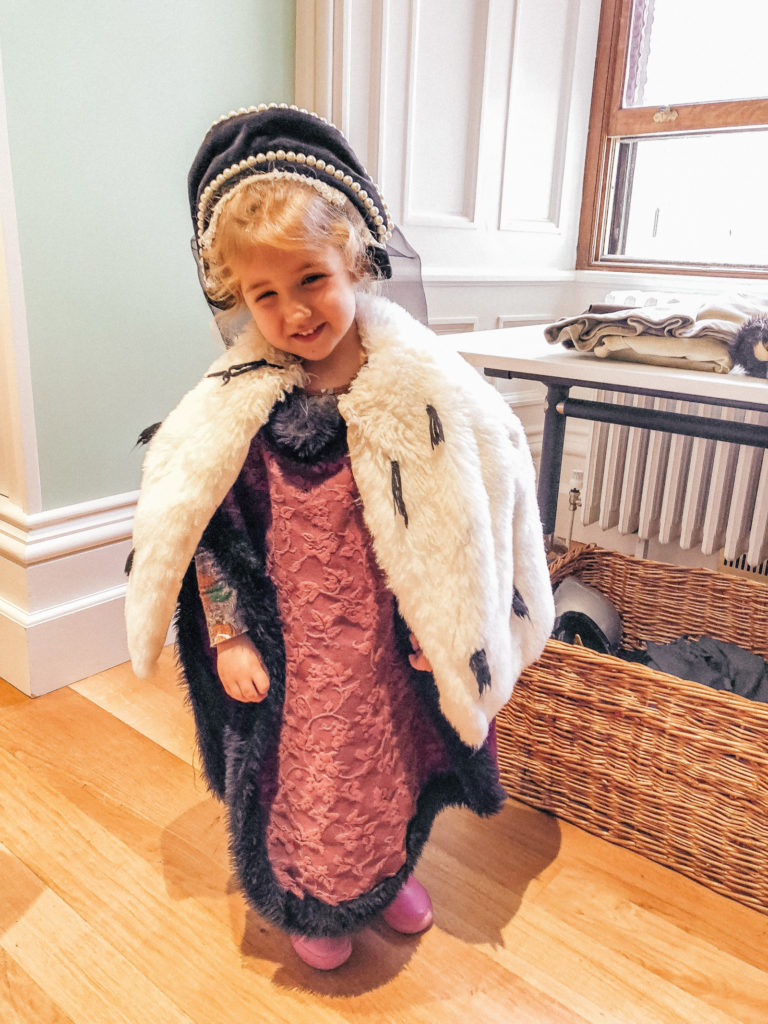 Back outside there's gift shops and cafés, although I would suggest having an ice cream snack (made with milk from Royal cows) and then eating in the town. Note, the ice cream line can be long and cause grumpy faces :). You also have some epic views of the Castle and can head to St. George's Chapel. Know that it's closed on Sundays, so we have this on our list for next time.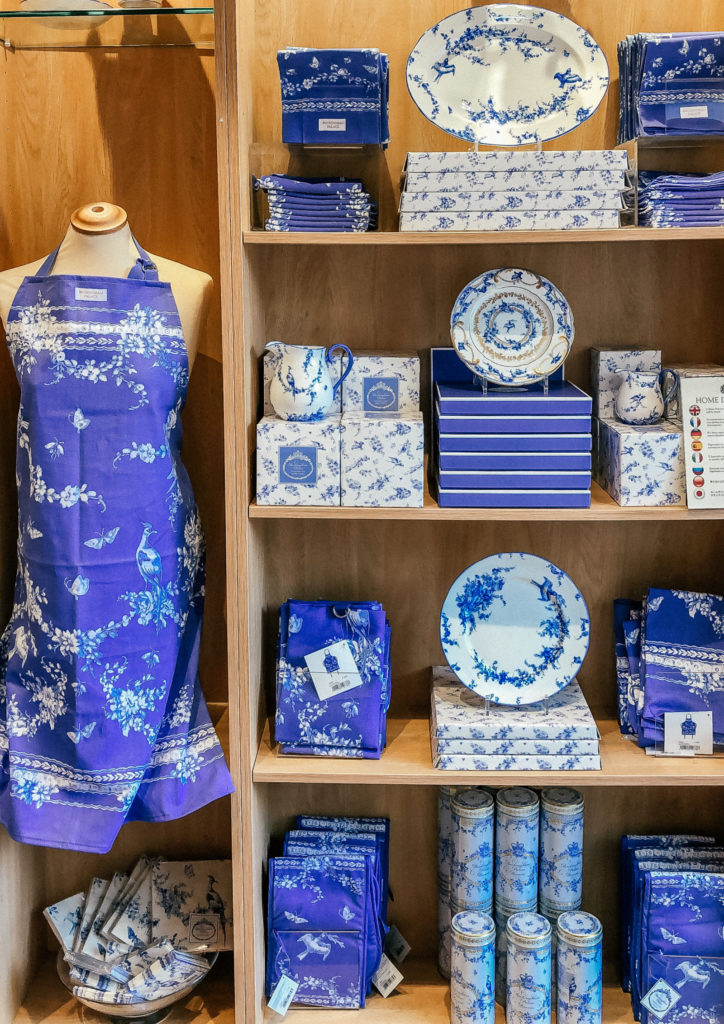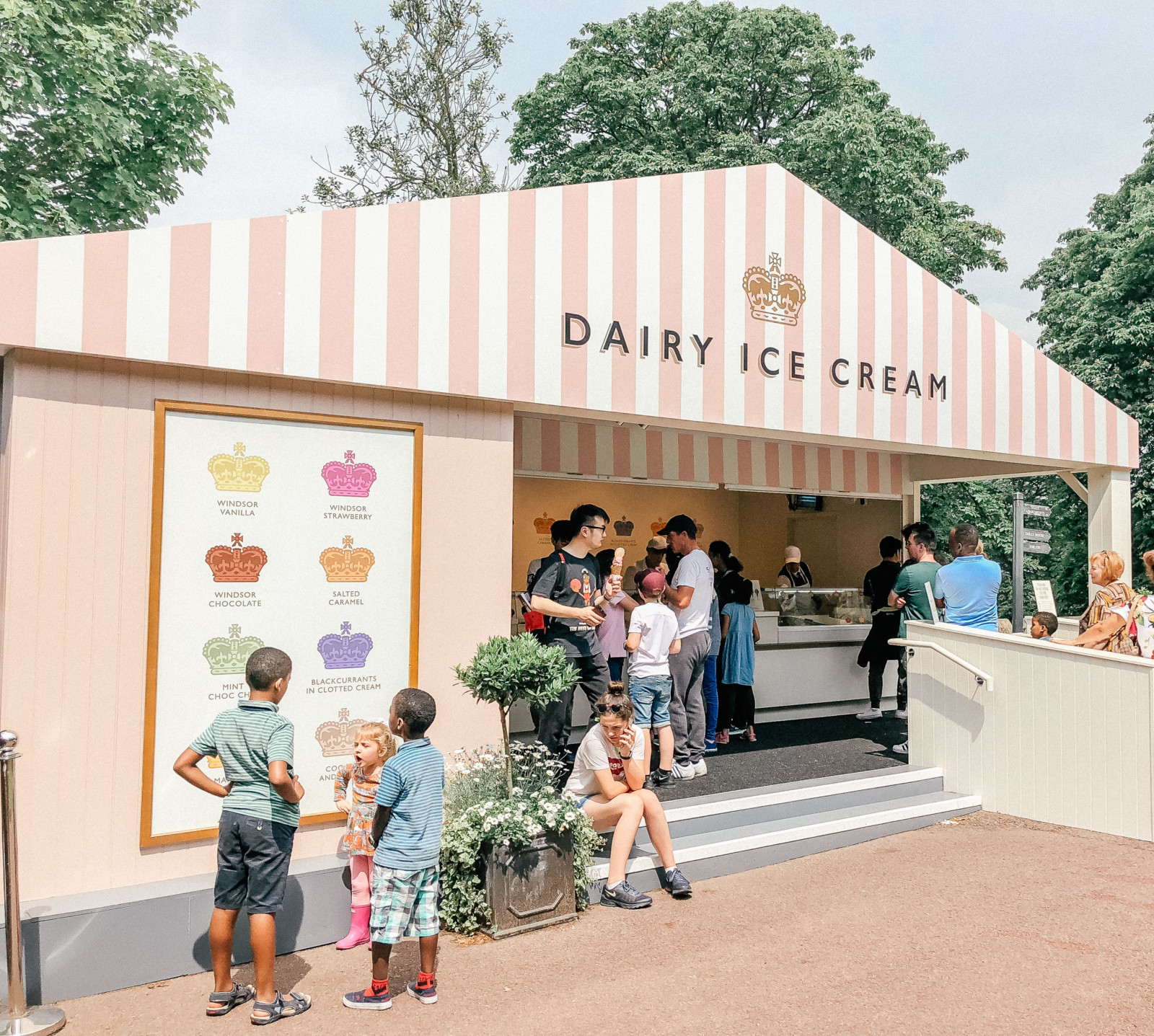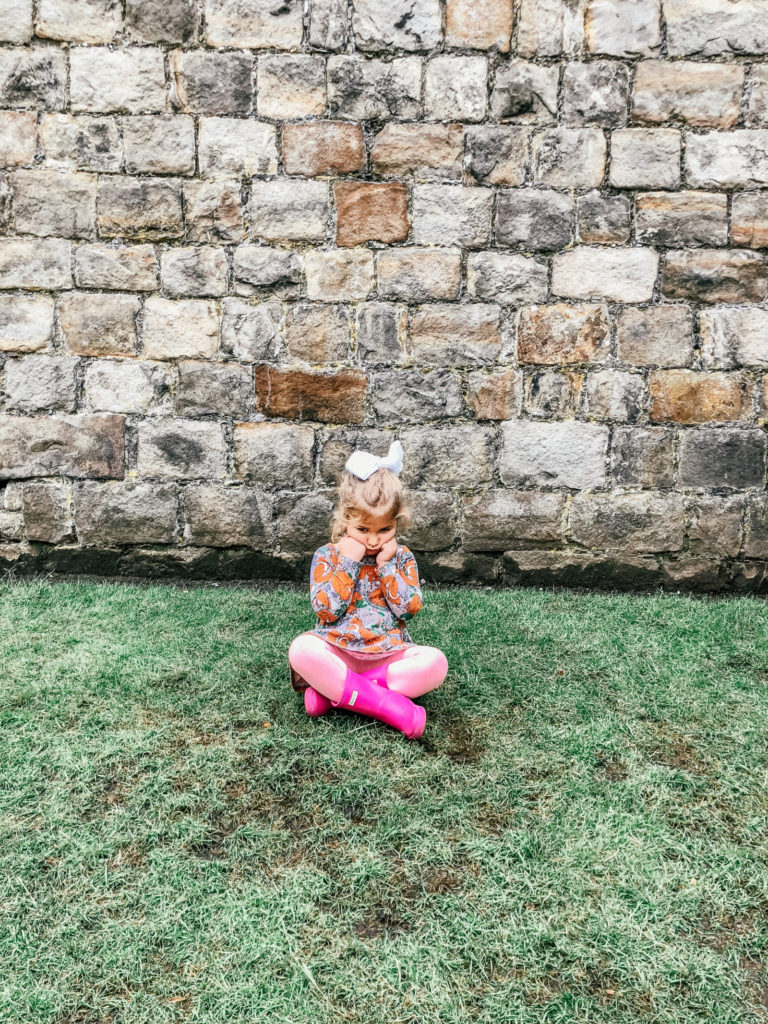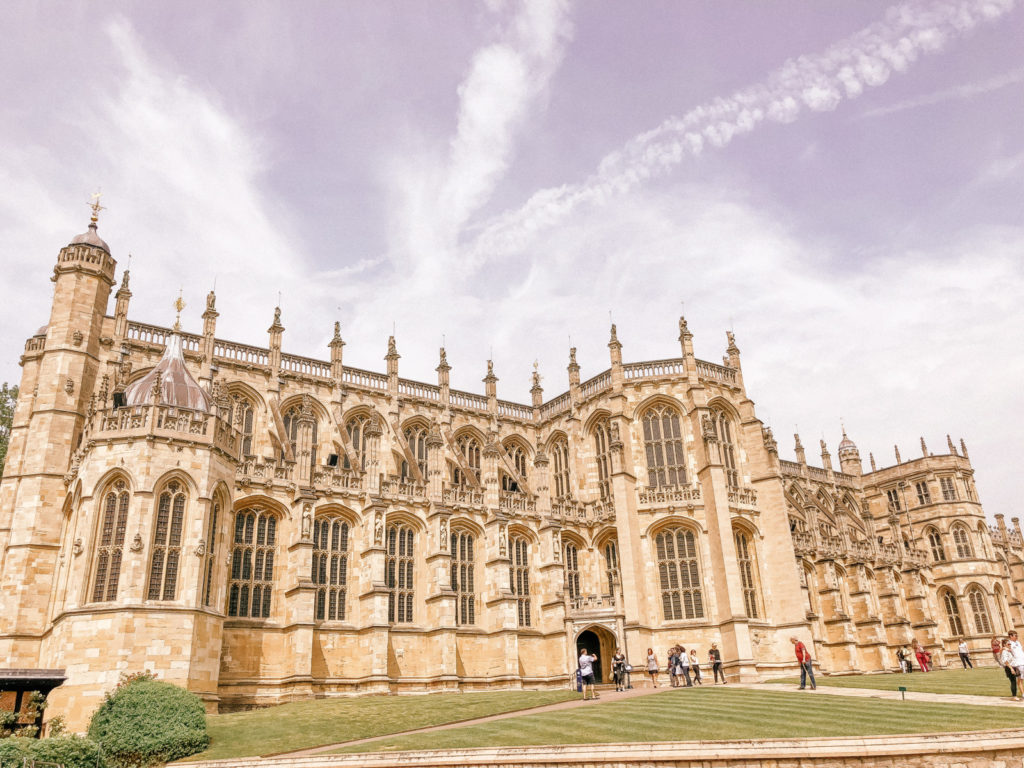 Um and PS watch out for the guards, when they have to start marching, they MARCH and you better get out of the way. People had to run, it was almost scary how forceful it was. Although, I did hear one chuckle at Sully as they stomped by and she said, "Wowwww Mommie!!!" 🙂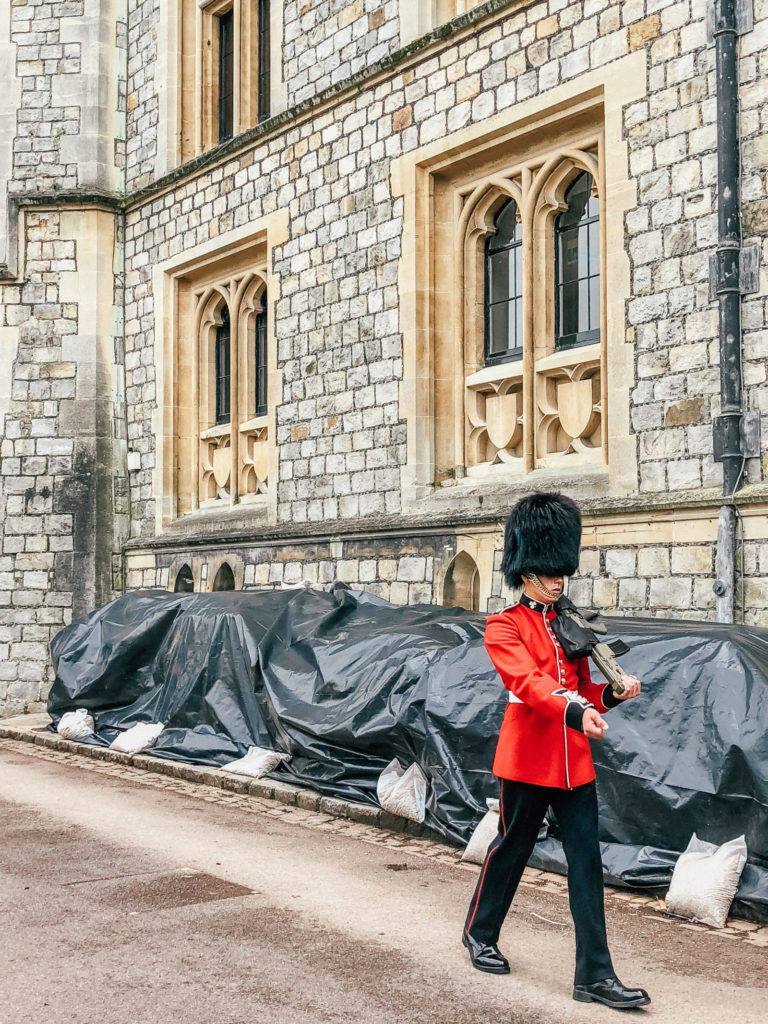 Then you just walk out of the Castle grounds and you're in the town. SO cool you guys! Definitely go to the Castle when you go to Windsor, that's really the whole reason to go to here if you ask me. We contemplated a duck boat tour but they were pretty sold out and we would have had to push it with dinner time and Sully, so we decided to save that for next time so we could see the Castle from the water.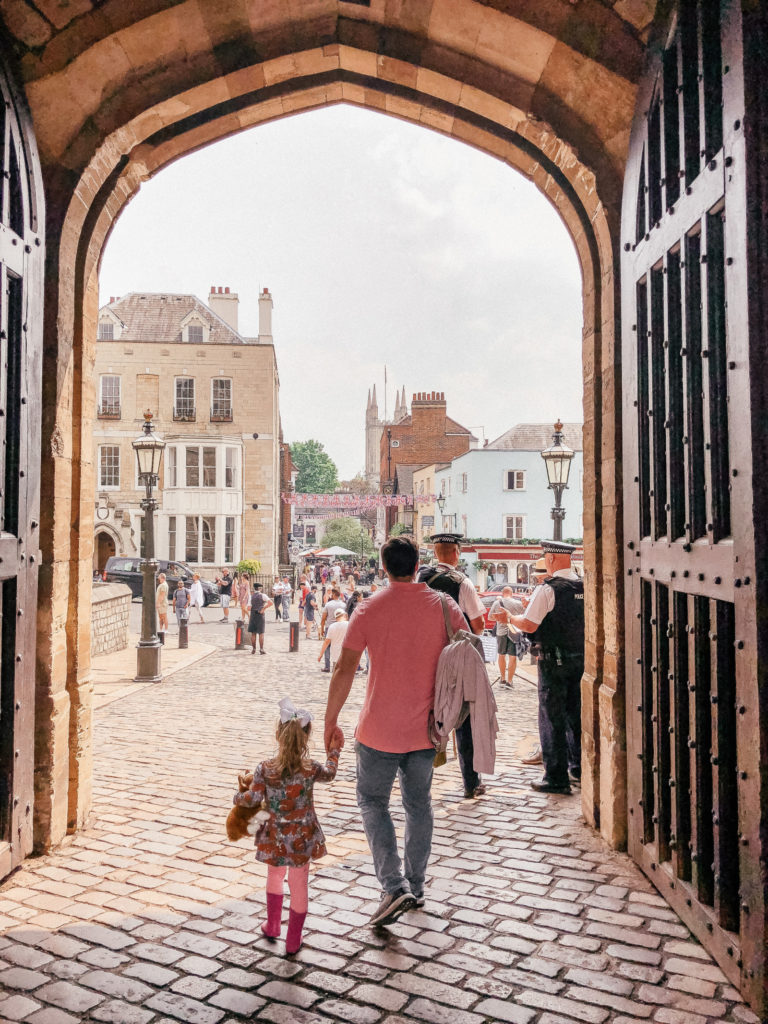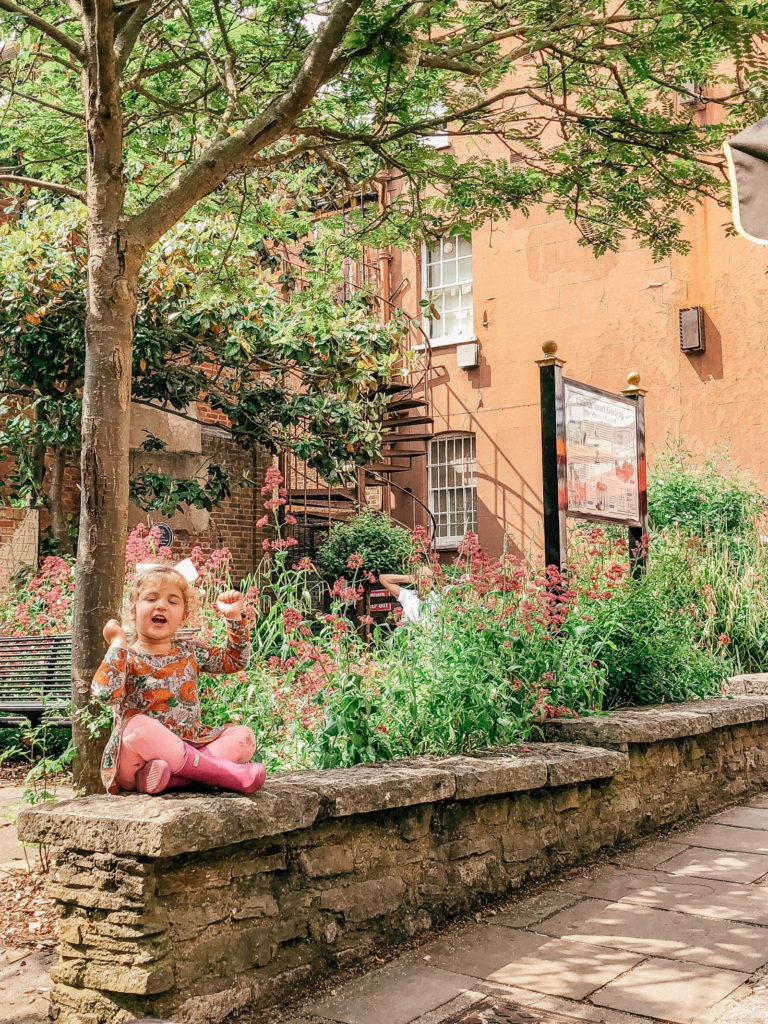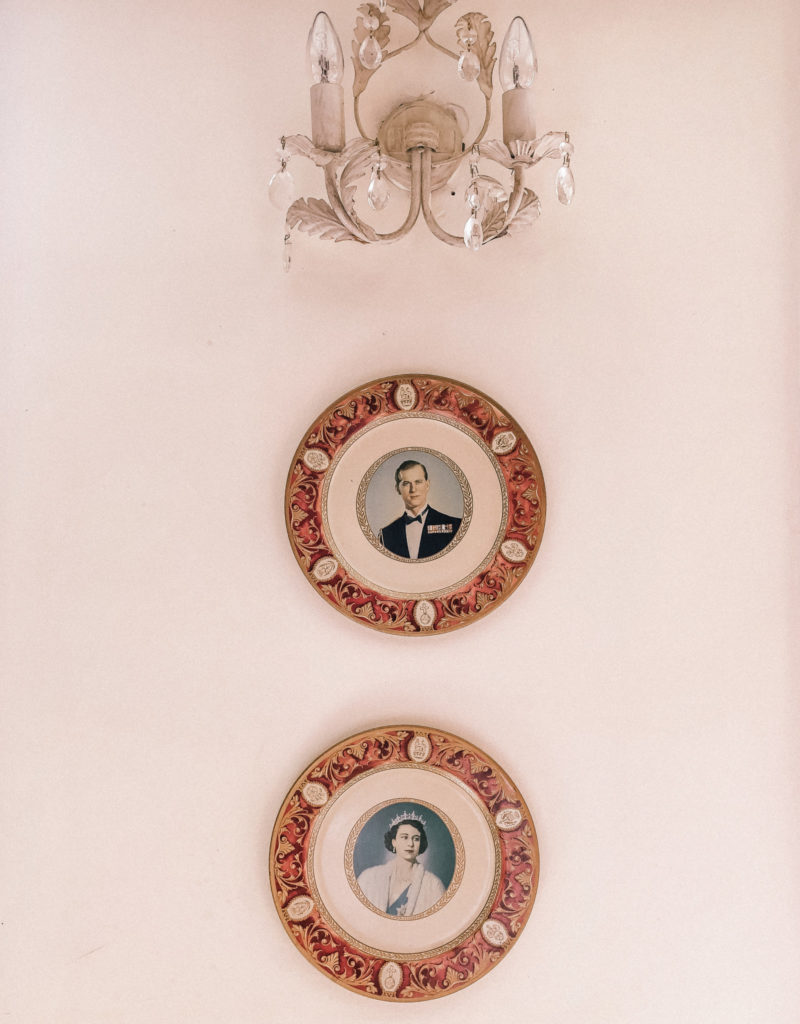 What else? Give me your questions in the comments!