Lately, so many people have reached out about planning their trip to London. That makes me so happy! It's such a special place to me now. One question I get a lot is – What time of year should you visit London? Now that we've been here for 4 seasons (see our 6-month recap here), I have to say that the Spring (starting in April) is hands down my favorite. That said, Christmas was pretty special too. January and February have admittedly been pretty miserable weather-wise, so I don't know that I would recommend the beginning of the year.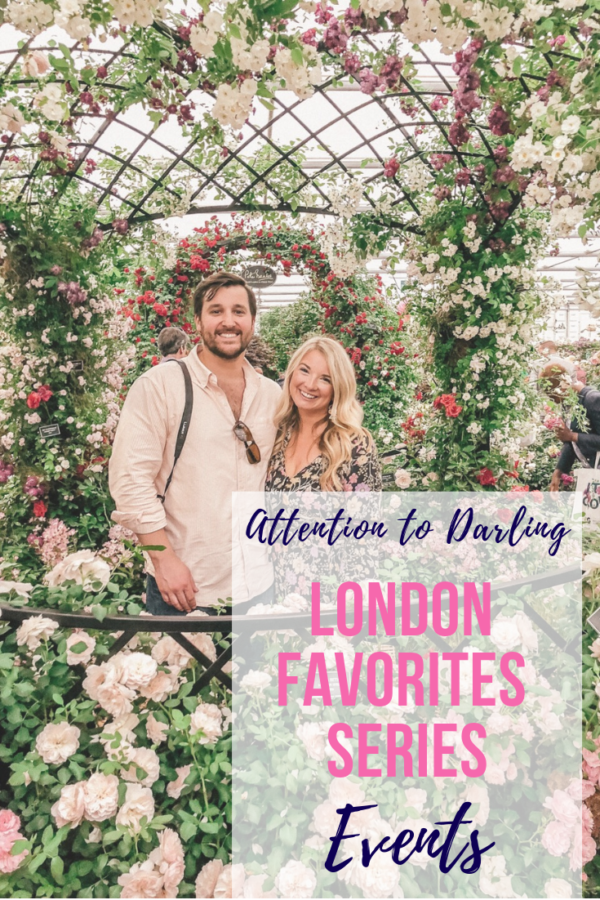 I found myself also suggesting to people to plan a visit around some of the great events that go on in this big city (so sad I won't be going to a Spice Girls reunion show, Elton John, and will also narrowly miss Hugh Jackman!). Below I've listed out a few events that you can think about planning your trip around.
Even if you don't have London on the radar soon – pin this for later (or follow me on Pinterest) so you have it available when you're ready. As always, feel free to email me or DM me with any questions!
Oh Chelsea Flower Show how I love you! Last year, Ryan and I made a date night out of it and went for an evening. Our tickets were from 5:30-8pm and it was NOT enough time for this flower-loving gal. This year, I've booked a full day for myself and then Ryan is meeting up with me again at 5:30 for dinner and Pimms.
This is a 100% can't miss in London if you're planning a spring trip! Know that there is a very strict rule around no kids under 5. Even if you have them strapped to you as you walk around. For this reason, I've already prepared Ryan that for Sully's 5th birthday, we're celebrating in London at the Flower Show (a girl can dream right?!).
As for what to wear, you'll see the full range of ladies in heels and hats to sneakers and t-shirts. I chose to wear a long sleeve floral dress (similar here) with gladiator sandals and it was perfect. This dress is at the top of my list to wear this year (although if I could pull of a jumpsuit it would be this one). This dress is a dream but a splurge, this one is a smaller floral print if you're not into bold, and this maxi is just so pretty for $40.
See our vlog on the Chelsea Flower Show here and the full blog recap here.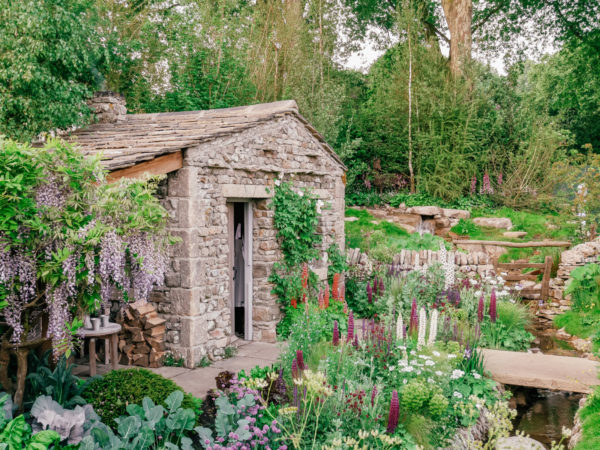 The Trooping of the Colour has been a British Army tradition since the 17th century. It also marks the official birthday of the British sovereign. The Queen and royal family are present and join the Army in, well, trooping or marching of their colors. The general public watches on from the Mall (pronounced "mal") by Buckingham Palace and are treated to views of the long processional and royal family in its entirety.
I opted not to go last year because it was around the same time as the scary threats against Prince George. I didn't want to take Sully somewhere that could potentially be a danger. We had friends that went though and everything was very safe and they saw all the members of the royal family! We'll be flying out right before it this year, unfortunately.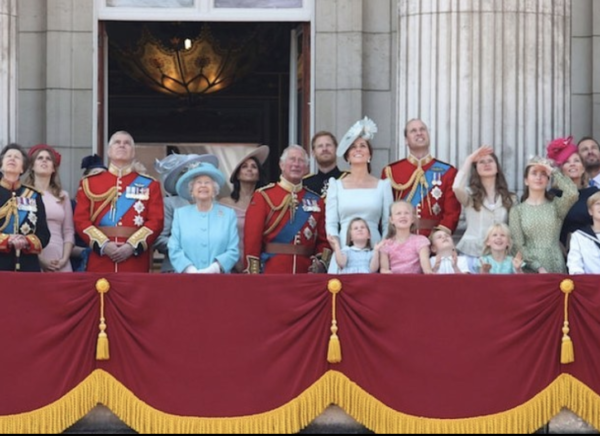 Photo @britishmonarchyupdate
I wrote a whole post on this so go check that out here. It was worth including on this list again though because things really kick off right after Halloween (there's no Thanksgiving here obviously). So you can catch Christmas things as early as the beginning of November. See all the fun here.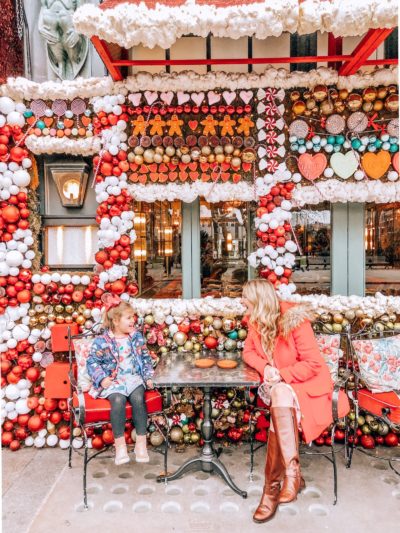 I had a client tell me about this wonderful old fashioned traveling circus and it did not disappoint! It was set up in a gorgeous garden we never would have seen otherwise and Sully was MESMERIZED. There were horses and trapeze artists and old fashioned "candy floss" (what we Americans call cotton candy). It was great! If you're coming to London with kids, I highly recommend looking it up to see if it's in town.
You can only go inside Buckingham Palace during the dates above. Otherwise, you'll just have to get an outside view and can tour the Mews (stables). I really enjoyed going inside and definitely recommend. In 2018 the tour was narrated via headset by Prince Charles himself who also displayed his favorite art form the royal collection. Very cool! At the end, there's a little kids room and activities which were so fun for Sully.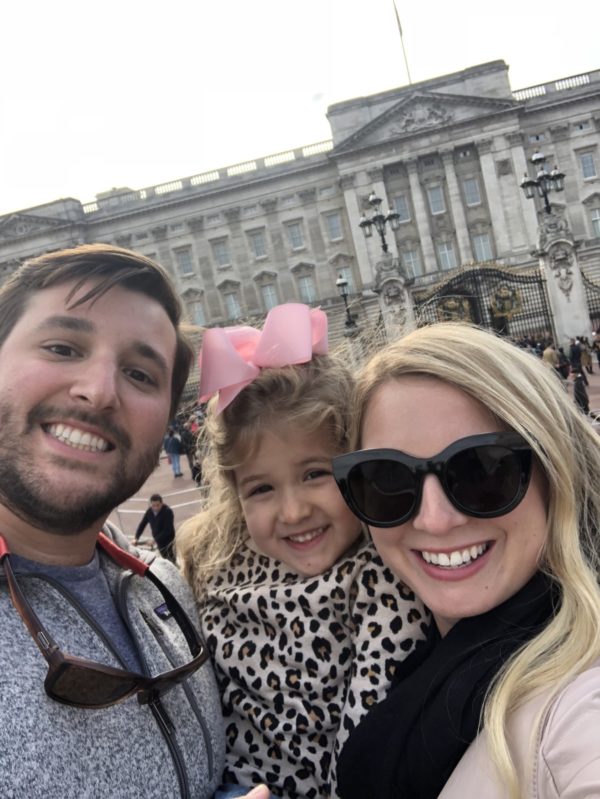 Concerts and Shows
Not a specific time or thing, but London has some pretty epic concerts. Brittney Spears, Taylor Swift, Hugh Jackman, Mariah Carey Christmas, Hanson at the Royal Albert Hall, I could go on and on. Check out the schedules at the O2, Wimbley Stadium, and the Royal Albert Hall to see who is playing while you're here. Also, check out the shows that are playing in the theatres, I'm dying to see 9to5 right now! Hamilton is also here and tickets are a tad cheaper than in the US.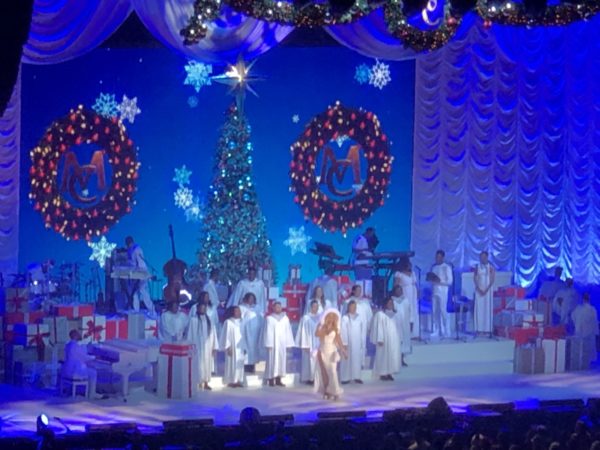 Other Events to Note
Wimbledon (July 1-14, 2019) – Don't chase me with a pitchfork, but we're just not into tennis y'all, so we didn't go to Wimbledon because the tickets are incredibly hard to find and very expensive. If it's your thing though, I've heard to dress to the nines and get ready to sit still for a long time and watch some good tennis!
Henley Royal Regatta (July 3-7, 2019) – People actually recommended we go to the Royal Regatta boat races instead of Wimbledon because it's not as hoity toity 🙂 and a really fun time. We were traveling last year for it, but would have definitely gone this year if we were still living in London!
Royal Ascot (June) – This is the big horserace in town and I am so sad we didn't go last year! Very high on my list. Ryan and I actually met at a horserace (hey Carolina Cup!) so we just love 'em.
English Football Premier League Games (August 2018 – May 2019) – Ryan went with a buddy to a game and had a blast. We've also gone to the pubs for a few games and of course for the World Cup which England was in for so long this year, it was an epic experience. Beware even the normal tickets are extremely expensive, so I didn't have a care to spend the money there, but Ryan and his bud said it was worth every penny for them!
NFL in London (Dates TBD, keep informed here) – Okay, I know, I know, why would you want to go to an American football game in London? Well, they go aalllll out here y'all, even shutting down Regent Street to have street parties, parades, and more. I want to say it was in November. Kinda a cool experience.
I'm sure there are so many other things to do that I'm missing, plus the incredible day trips (see my full post on day trips here).  These are just the ones that stuck out to us during our year abroad!
Want more "London Favorites" and other London posts? Here ya go:
See all my Travel posts here.