You guys wanted to see allll the posts on London when I asked on Stories, which makes me so dang happy. If you can't tell, I've fallen in love with this city! So I started typing up a "favorites" list and had Ryan chime in and before we knew it, we had like a 50-page blog post. It was information overload!
Here's what we decided would work best. You get 10 posts, 9 with a specific "favorites" list and then one recap post at the end with the "master list". We're also going to hop on Instagram and Facebook Live and start sharing more about our life abroad in the new year, so stay tuned for that (yay!).  PS: What should we call our show together?! Let me know any ideas!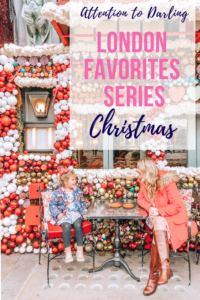 Okay, okay, now let's start with the most timely of all the "favorites" posts… CHRISTMAS! Enjoy if you're in London now, or pin this post for later (follow me on Pinterest) so you have it available when you're ready to get into the nitty-gritty. Feel free to email me or DM me with any questions!
Ahhhhh the Ivy Chelsea Garden (pictured in the main photo above!). They always go all-out on the outside facade and their garden is gorgeous too. This year they went full gingerbread house and it was beautiful. We made reservations for breakfast and I always love their pancakes (even though I only stole a few bites of Sully's and went for the salmon and eggs myself). Make reservations in advance and make sure you book at the Chelsea Garden location to see the crazy decor.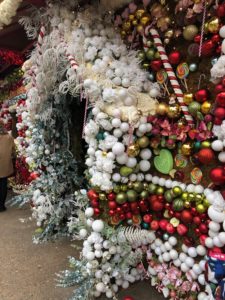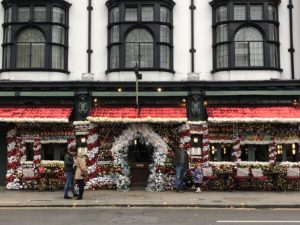 This is a very Instagrammable place and it's purely just for a photo. You can't go into this private club, but it sure is pretty to see in all its Christmas glory.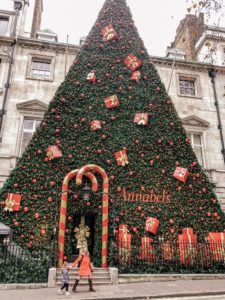 I love Covent Garden! It was one of the first places we went back in January when we came to London to see if we would want to live here. So it has a solid place in my heart. The shopping is good, the food is good, but the decor for Christmas is where it's at!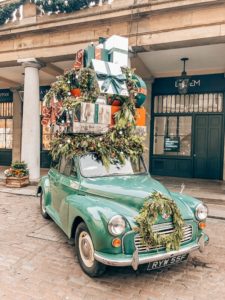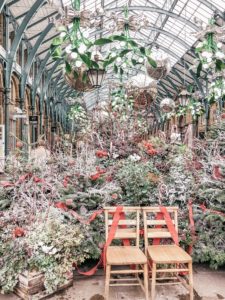 REGENT STREET AREA 
Just to name a few of the places in this area or not too far… The Ritz, Harvey Nichols windows, Harrods, Fortnum & Mason, and lights spanning from one side of the street to the next.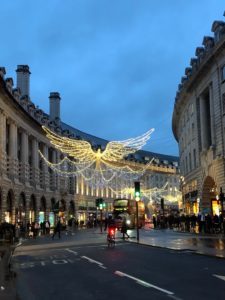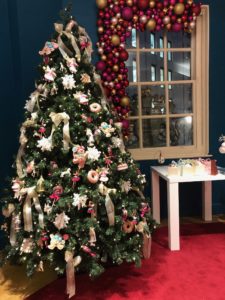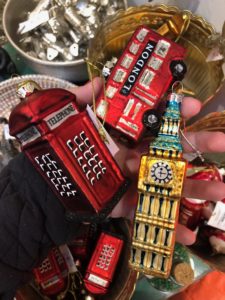 WINTER WONDERLAND IN HYDE PARK
It is a madhouse here! I mean, full on theme park like Carowinds y'all. If you get overwhelmed by crowds, don't go. Now, if you love a good hot fresh donut, all the Christmas decor you could ever want (there's a Santa Land and German Christmas Market just to name a few), and rides galore, this is your place. We really enjoyed it with Sully!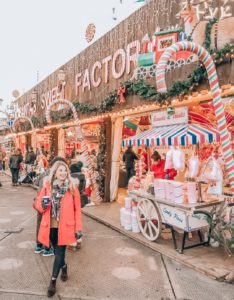 LEICESTER SQUARE CHRISTMAS MARKET
This is a tiny Christmas market, but it opens early (before Thanksgiving!), so we were able to start getting our Christmas fix early. They have THE best "Father Christmas" experience if you ask me. He was so jolly and it was intimate and Sully just loved his storytelling. We also went to a kids circus which was SO bizarre, but Sully loved it. They also serve Blue Moon on draft, for you Americans who may be missing home! 😉 PS: You pronounce this "Lester" Square.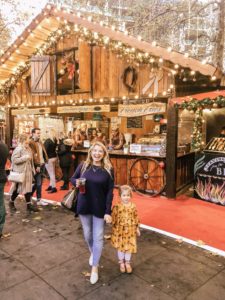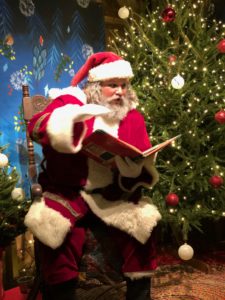 ICE SKATING
Oh there's so much good ice skating! The rink at the Natural History Museum is a classic, but I recommend a date night at Somerset House followed by champagne and fondue in the Fortnum & Mason lodge. Thank you Lydia & Joe for this suggestion!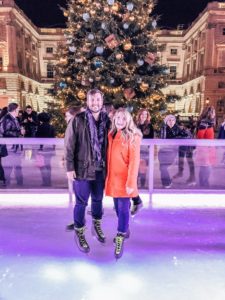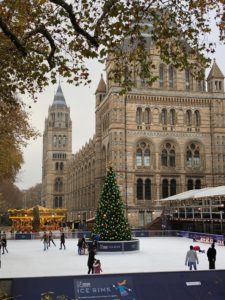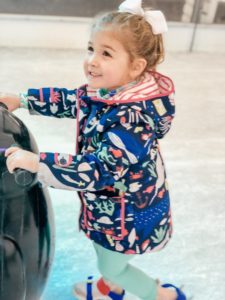 FATHER CHRISTMAS EXPERIENCE AT THE ROYAL ALBERT HALL
This was a neat experience! It was really cool to see the behind-the-scenes of such an iconic music hall. They also had lots of silly games and adventures on the journey to see Father Christmas. I still stand by that the best Santa was in Leicester Square, but the photo with him here was beautifully set up.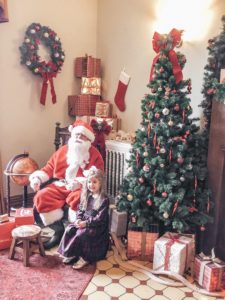 Things we didn't get to this year that are on our list still:
Southbank Christmas market
Kew Gardens
A specific Christmas tea (I saw a Beauty & the Beast Christmas tea at The Kensington House!)
Decoration at Churchill Arms
Decoration at Peggy Porschen
Flower Christmas tree at Elan Cafe
Live Caroling show
We also spent a weekend in Birmingham because they have the largest German Christmas market outside of Germany, but I can't say I highly recommend this. Of course, it was so cute and fun, but only for a day and it's a tad far for just a day trip. If you live long-term in London, maybe give it a go and also see Stratford-Upon-Avon which is a quaint town nearby where Shakespeare was born.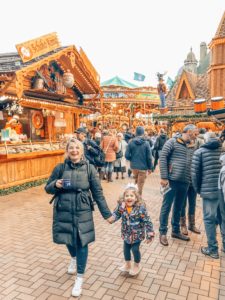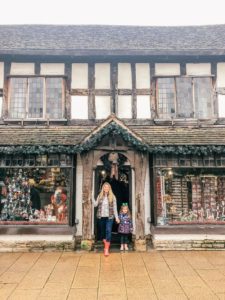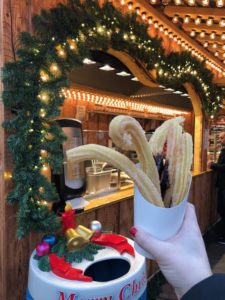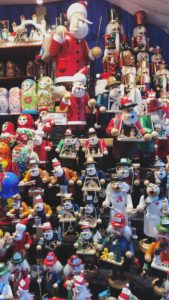 PS: If Mariah Carey takes her Christmas concert to Europe again, check to see if it will be there while you're there! It was a really short concert, but just so neat to see my childhood favorite and also most epic Christmas songs played live.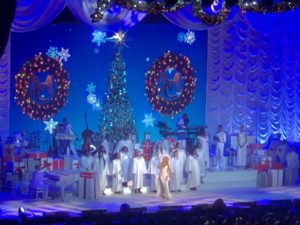 Don't forget to pin this or follow me on Pinterest! Also feel free to email me or DM me with any questions!
Stay tuned for NINE more London favorites lists coming soon!!!!