This weekend we had a great time playing tourists in our Nation's Capital. I'm so glad we've had so many people visit us up here in DC so we are forced to get out and see the sights. You just get so used to your little bubble and it's easy to get stuck, know what I mean?
Our friends that visited us this time had never been to DC ever so the possibilities were endless! While it felt like all we did this weekend was eat and drink because of the chilly and crazy windy weather, we did get lots of good sights in like the memorials (Lincoln and Jefferson to be exact), the Korean War Memorial, the White House, Georgetown, Old Town, the Pentagon(ish – from the road) and the GW Parkway. Of course there was lots of Sully play and snuggle time too! And I can't forget to mention the birthday cake we got for Mikael from Momofuku Milk Bar, so good.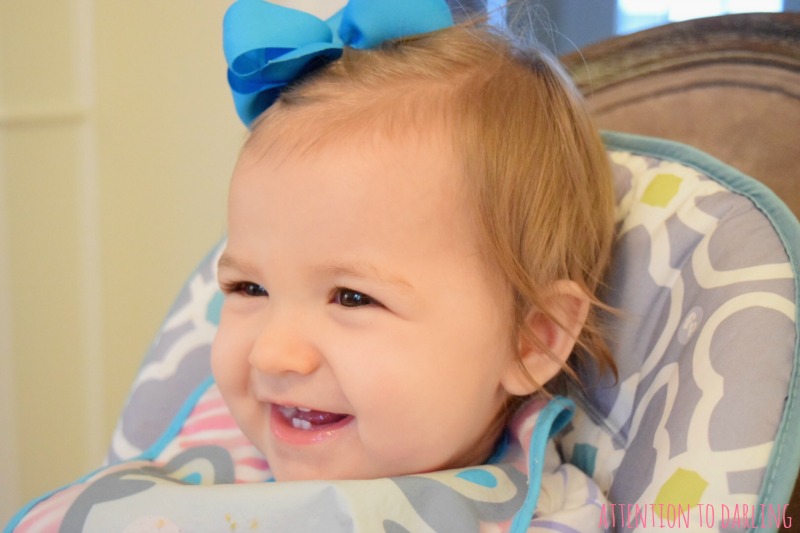 Sully was a fan of cake and her Aunt Mikael's birthday too!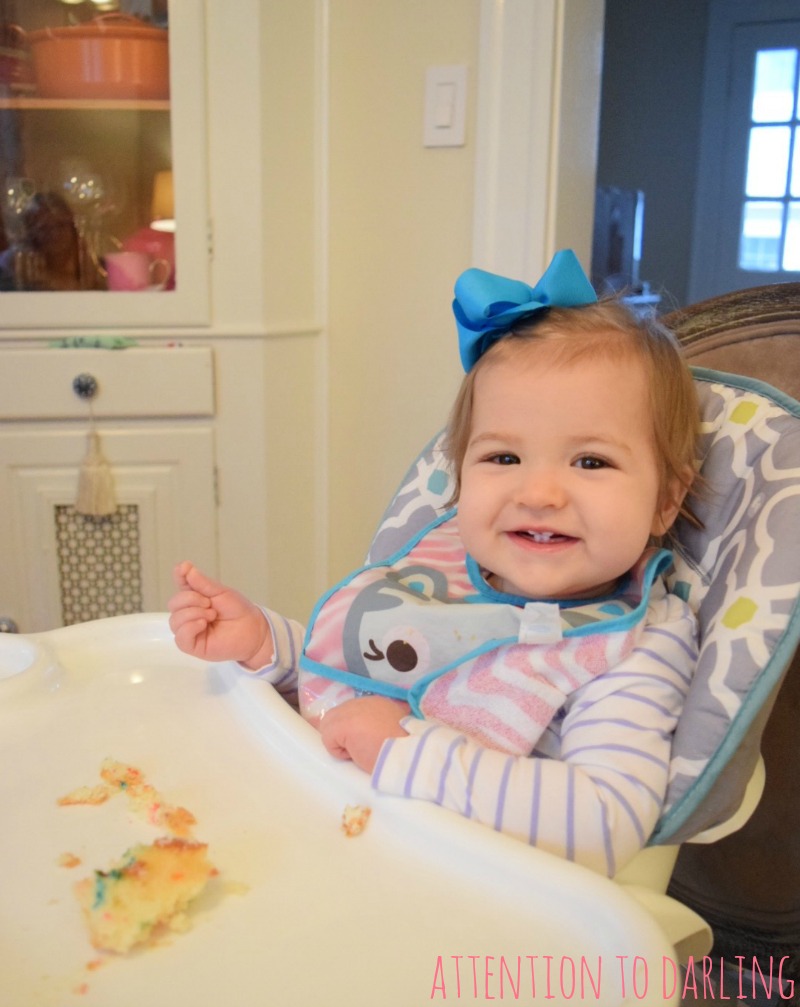 She now has SIX teeth!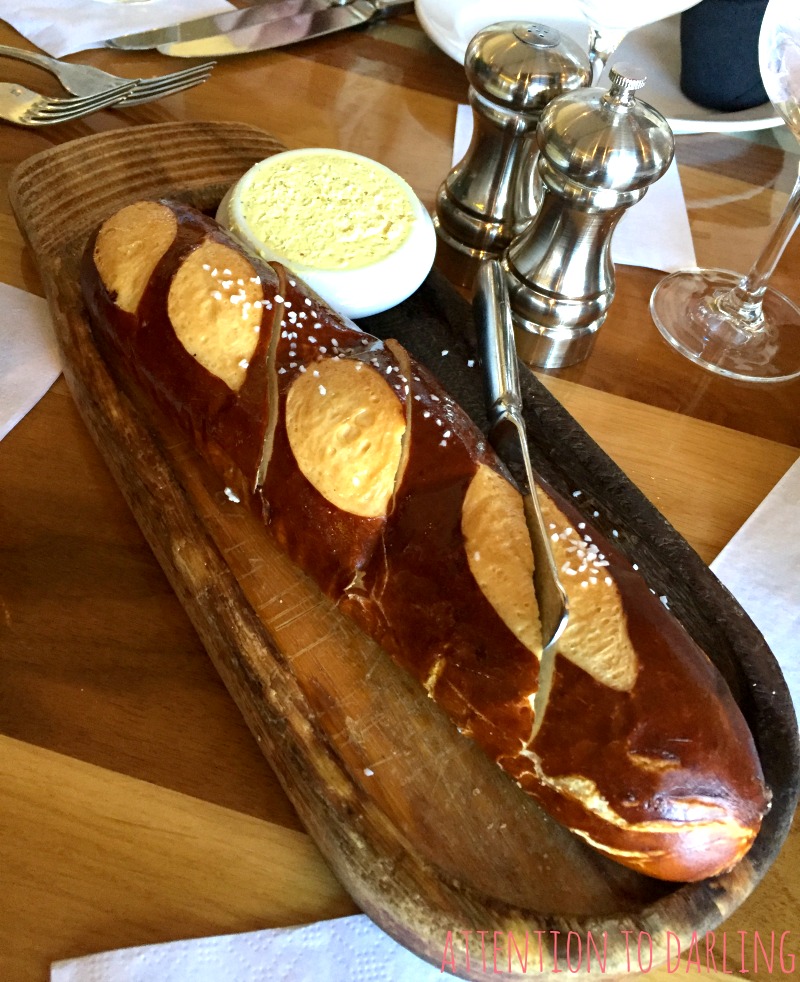 Pretzel app, nom nom nom.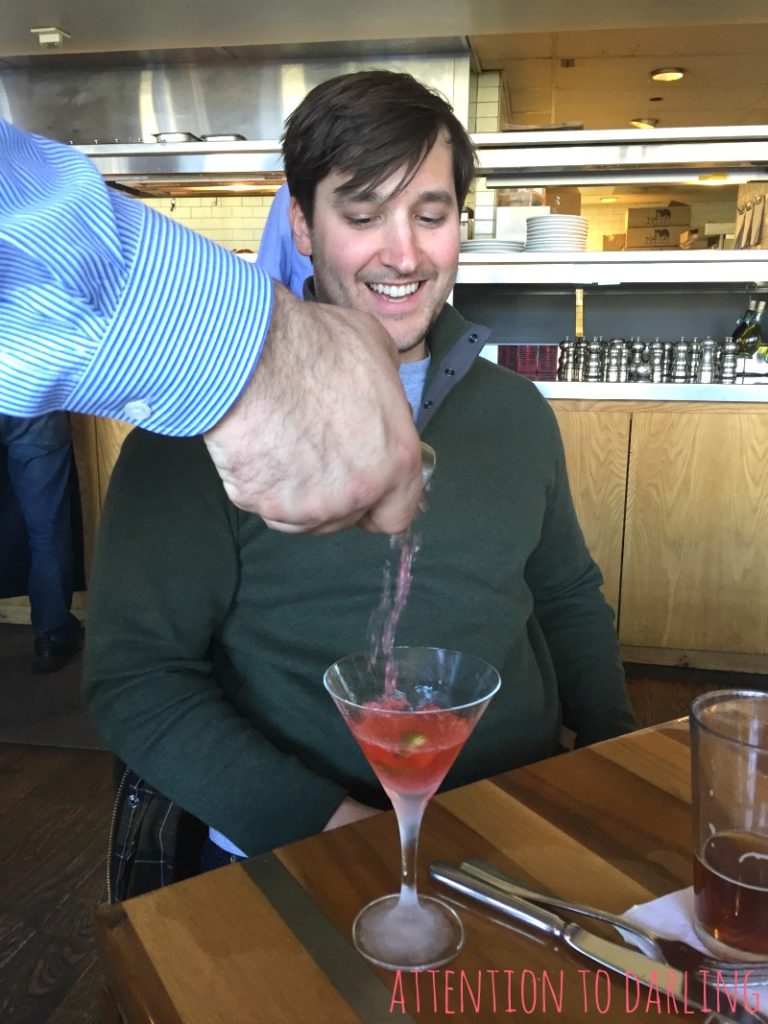 Ryan ordered the girliest drink at the table.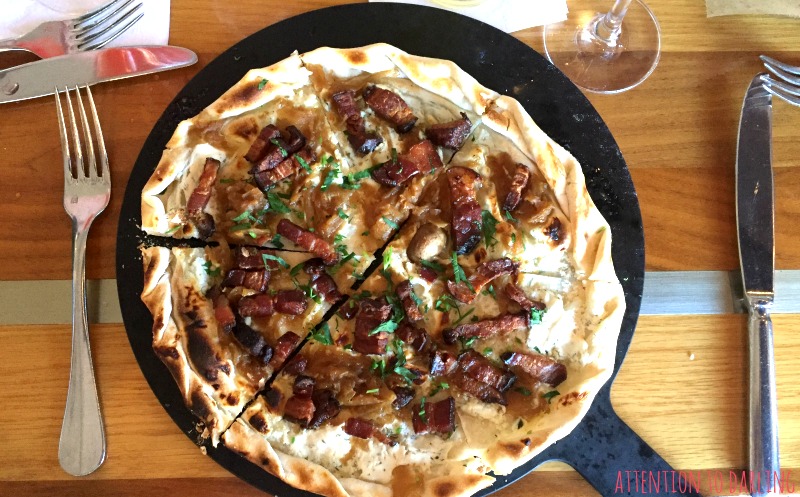 My Benton's bacon flatbread was legit.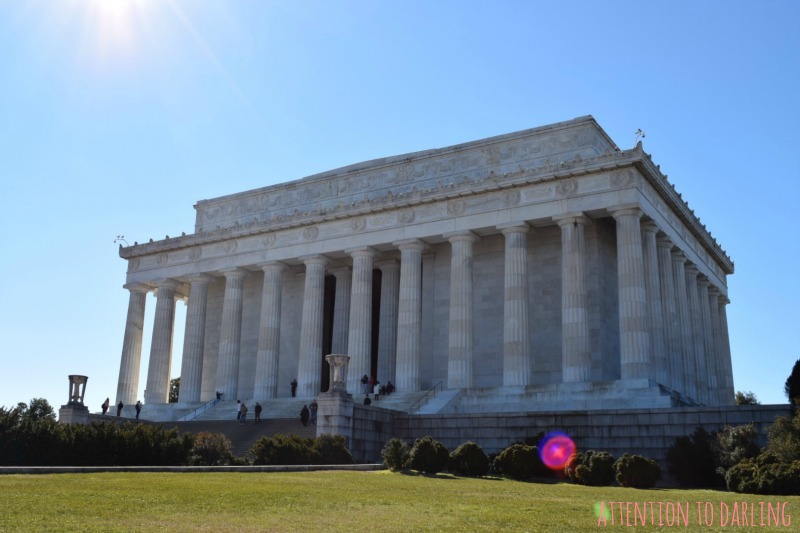 On to the Lincoln Memorial!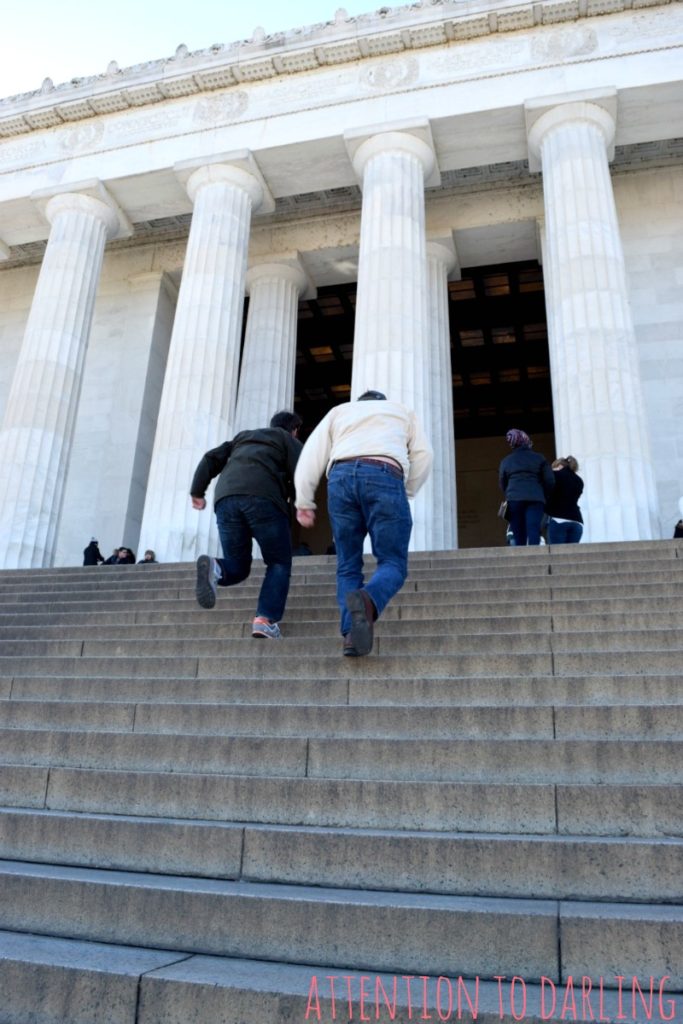 The boys raced up the stairs then about passed out after our big meal.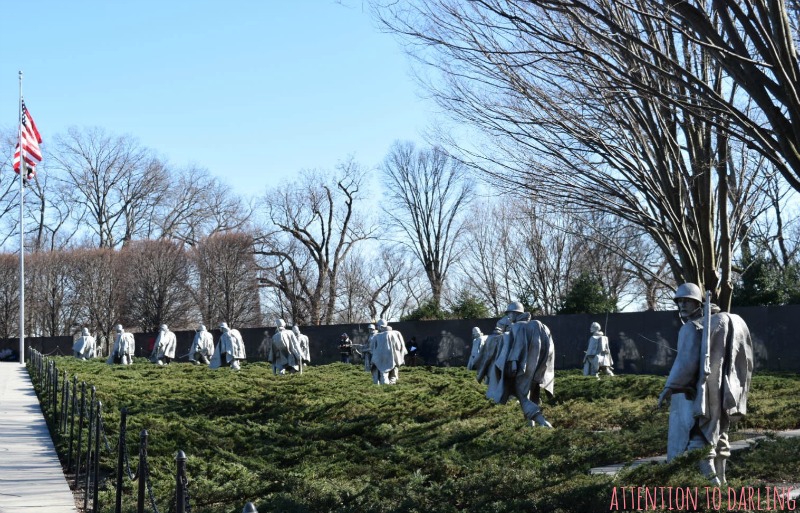 The Korean War Memorial is just over to the right (when looking at the Washington Memorial) from Lincoln and is breathtaking.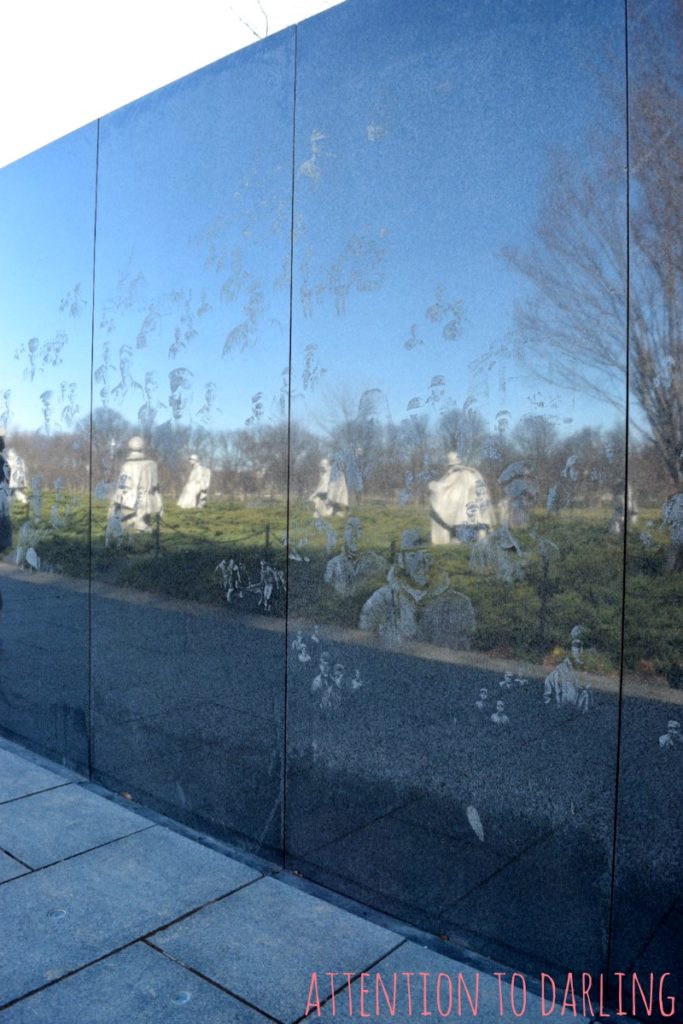 This is one of my favorite pictures I've taken in DC. The etched in faces were haunting along with the statues. It was a great learning experience on a war I honestly did not know that much about.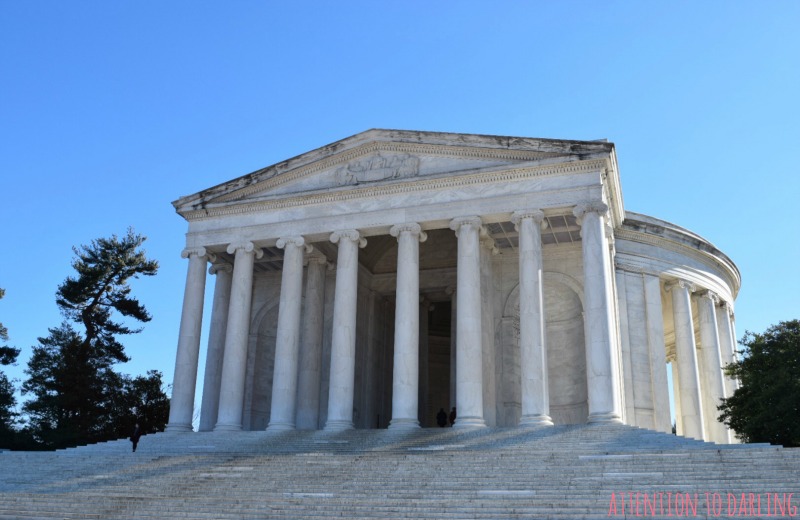 The Jefferson Memorial was next on our stops.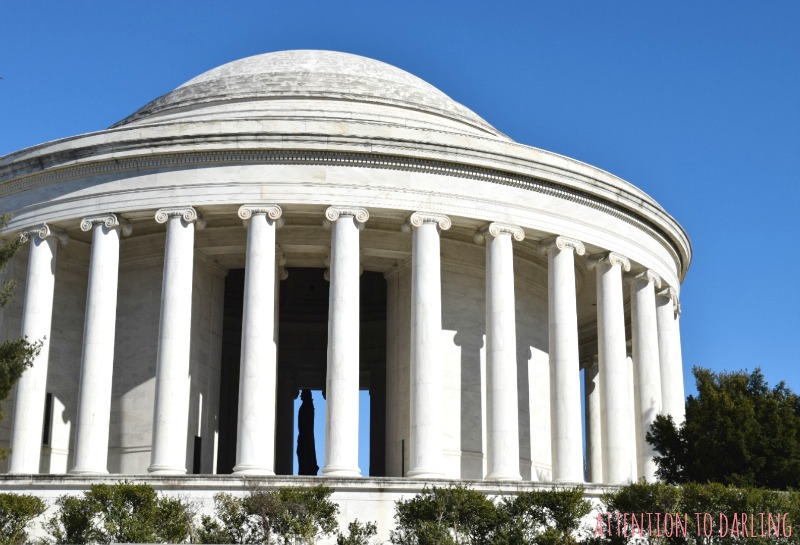 Love this view of Jefferson inside.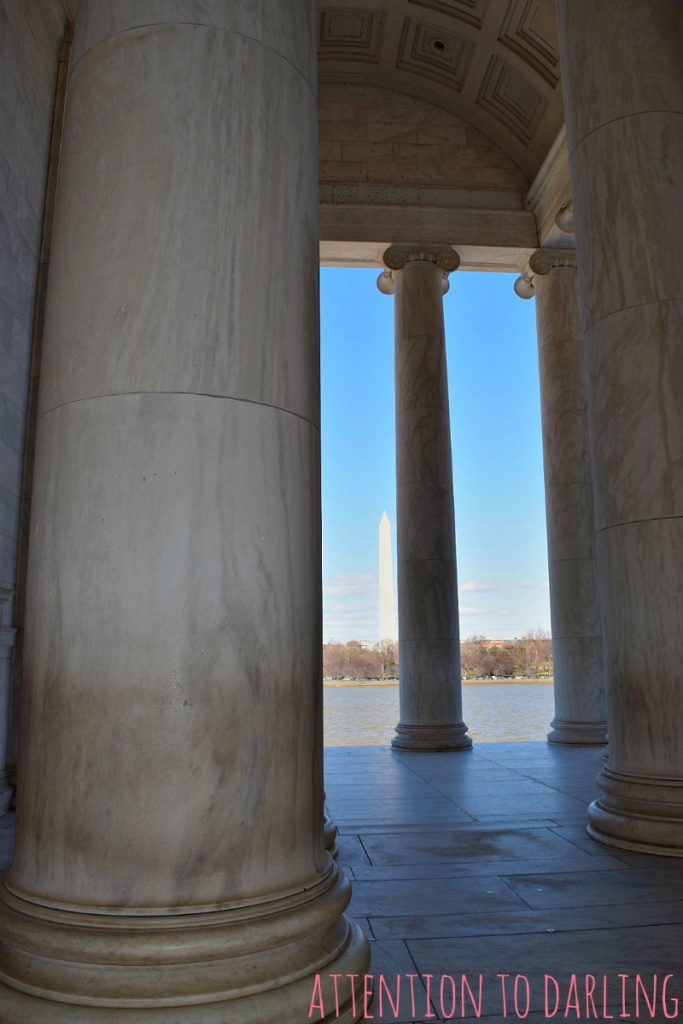 Look to the skyline to see the Washington Monument. This is one of the great things about DC, everything is so close together.
Side note on Birch & Barley, we were SUPER disappointed in the service this time around. Our waiter was so hoity toity, talked down to us when we asked questions and would just all the sudden walk away, it was horrible. To the point where we absolutely won't take guests there again and may not even go back ourselves.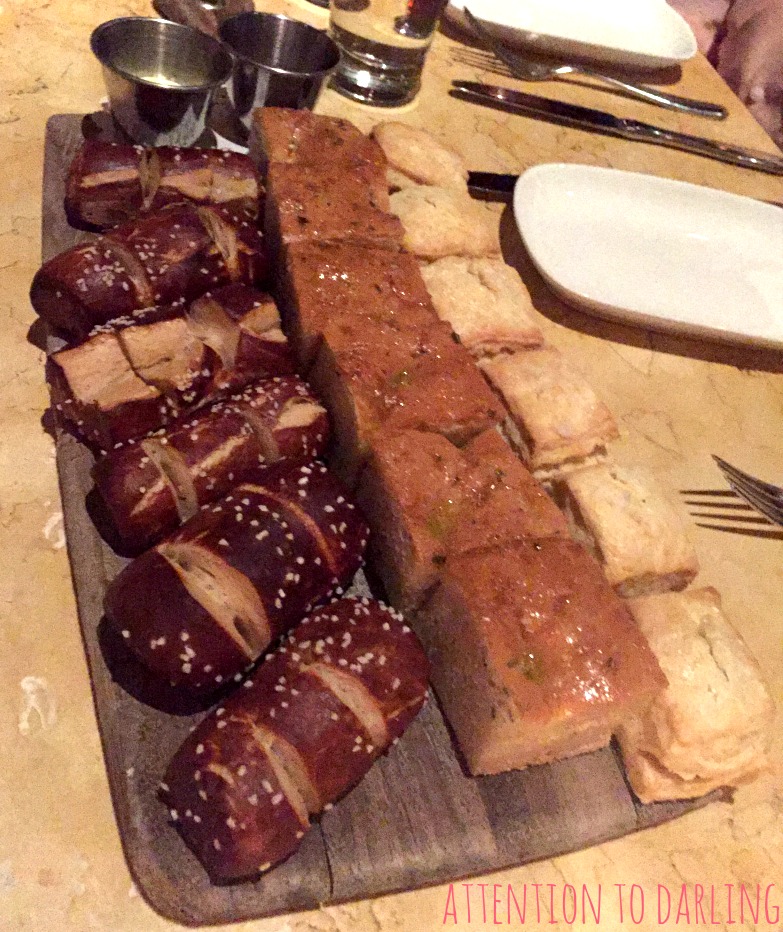 Complimentary bread board.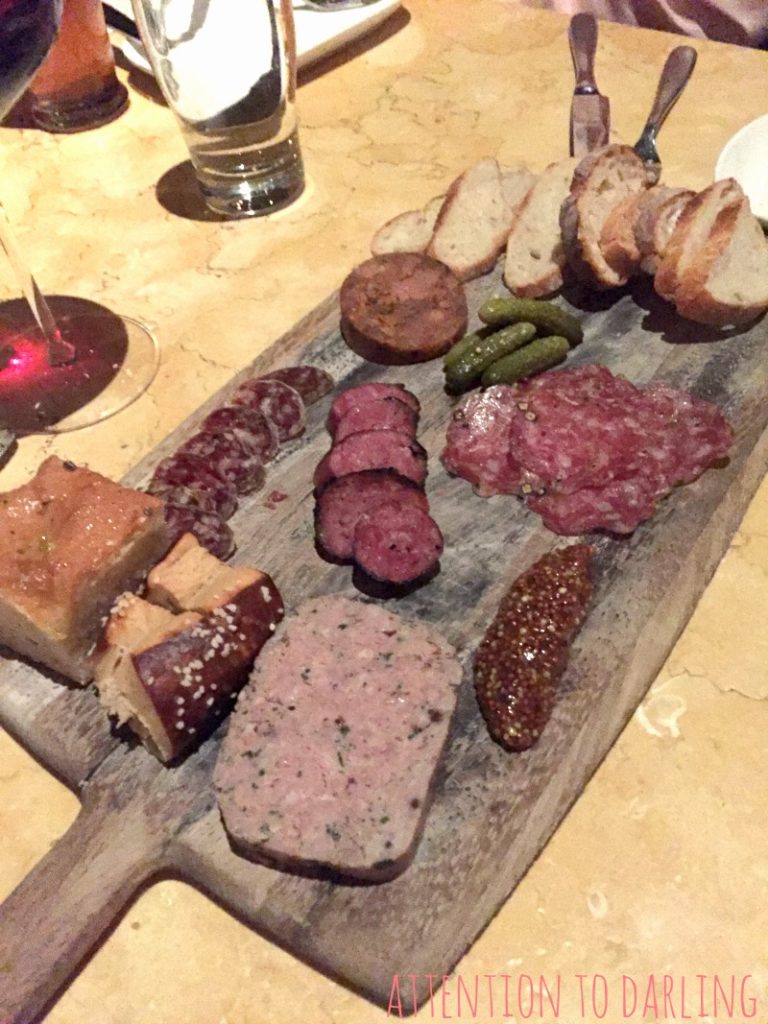 The charcuterie plate.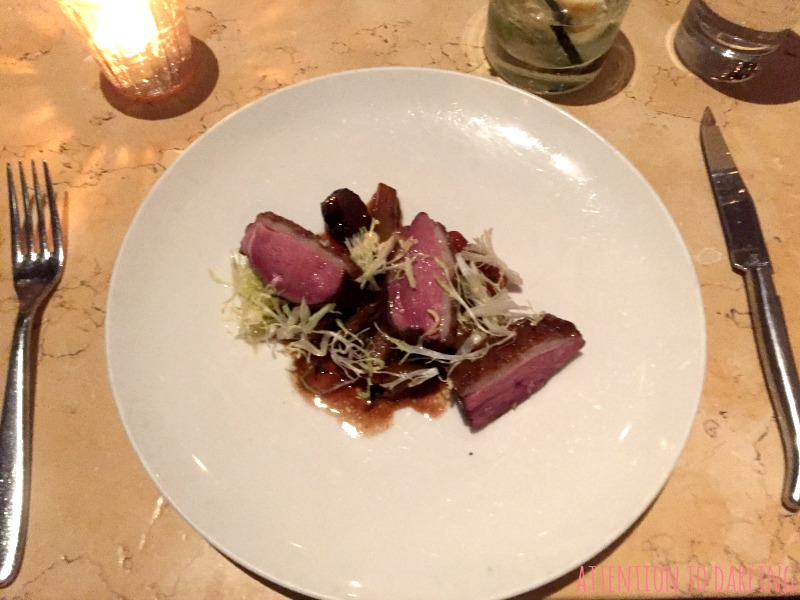 I ordered the duck.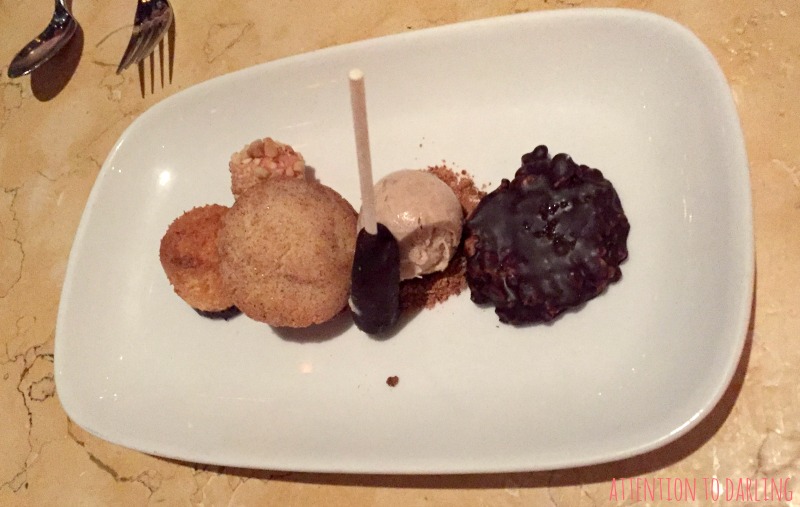 My favorite candy bar dessert that the table split.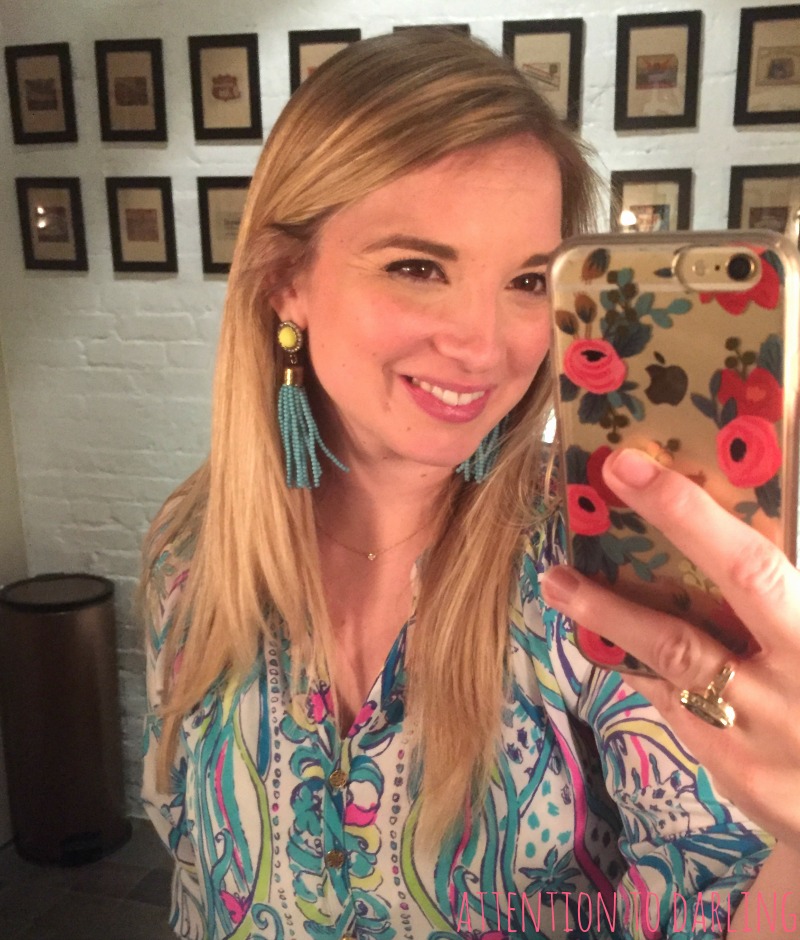 I wore a wardrobe stable, the Lilly Elsa, and was excited to wear my tassel earrings (Baublebar, but similar here and here).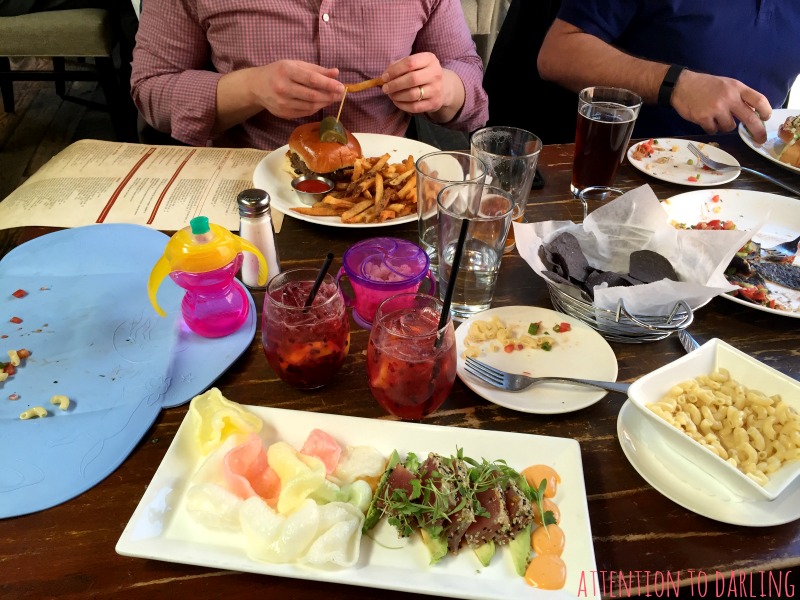 I ordered the tuna app as my meal, it was so good! Plus our cocktails were awesome.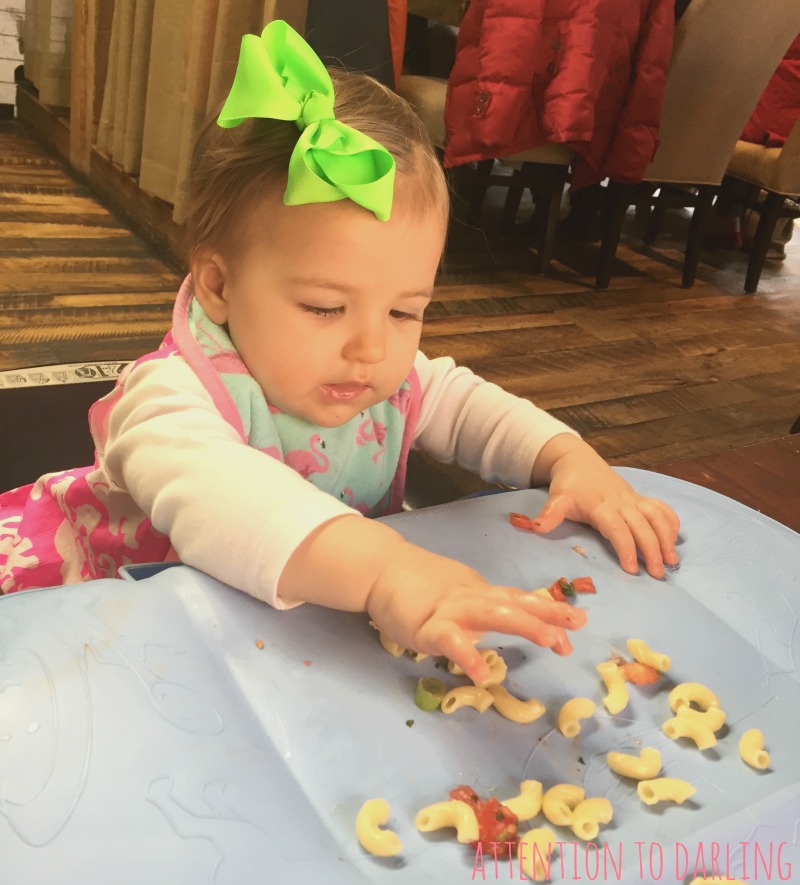 Sully ate an entire bowl of pasta y'all, it was crazy.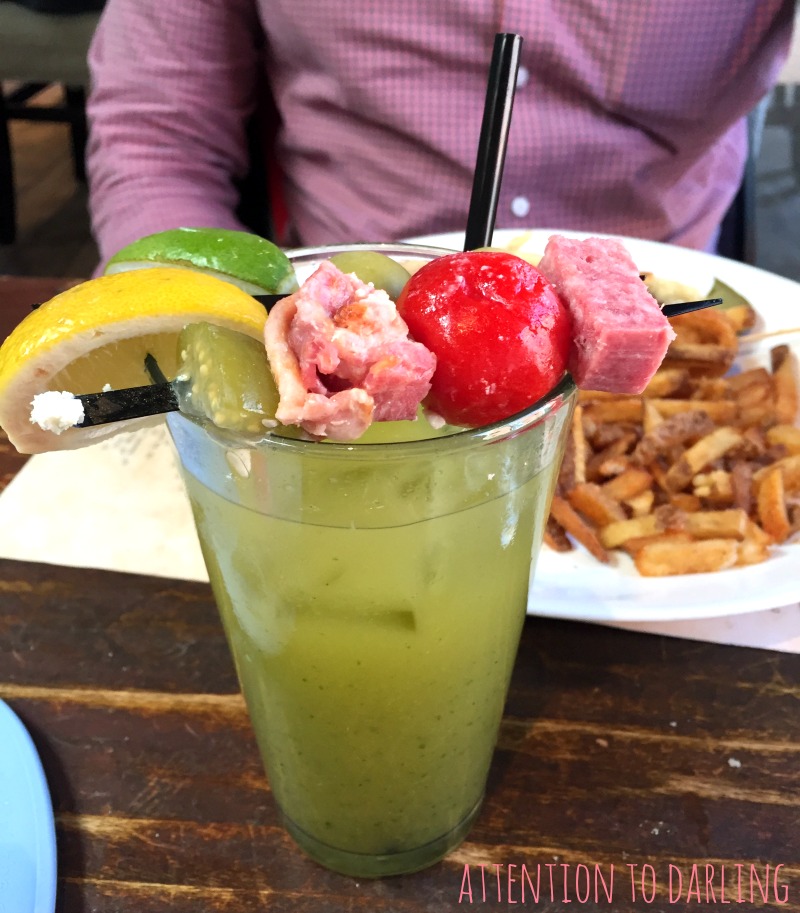 Ryan's tomatillo bloody mary.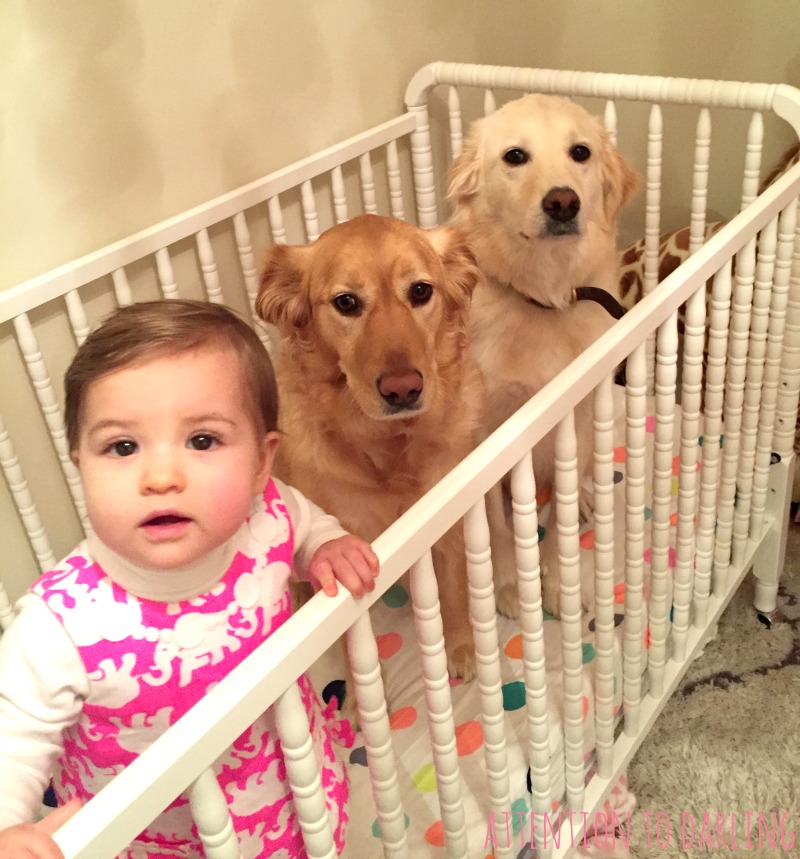 All my babies in Sully's bed!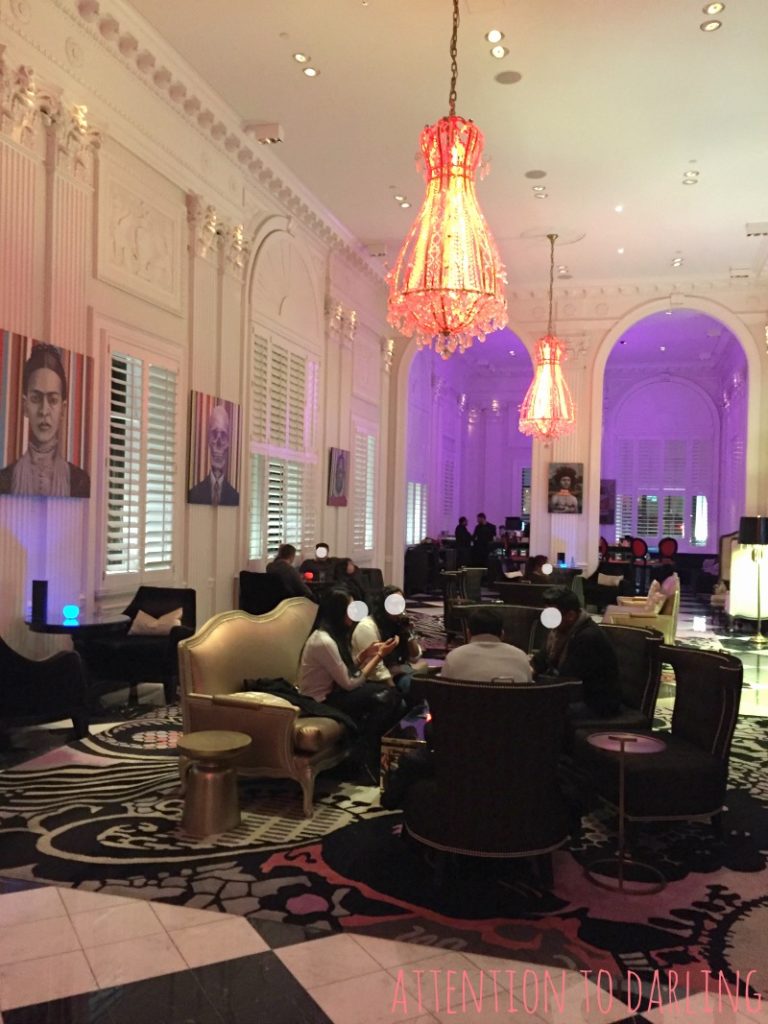 The W hotel is gorgeous and we love the POV rooftop when you go all the way up.
Sunday our besties were headed back to SC and Ryan and I had lots of chores to tackle. We couldn't help but take a long walk around the neighborhood though because the weather was finally nice. Speaking of things we couldn't resist… donuts. They're just too pretty and yummy.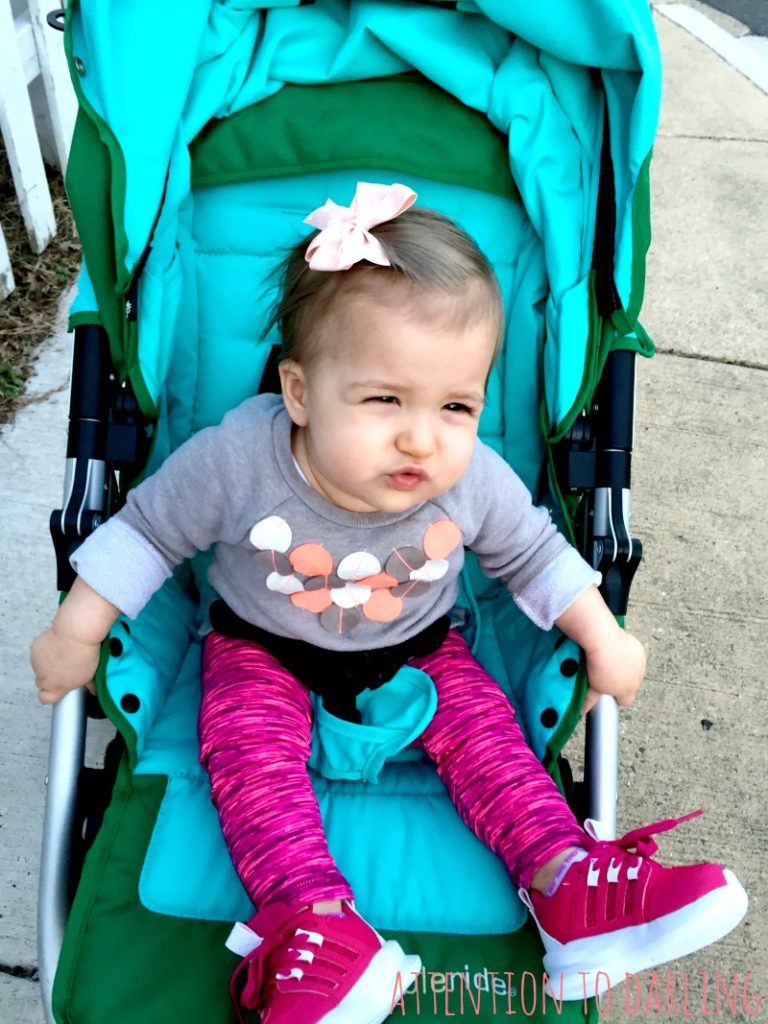 Find Sully's stroller which we adore here.
Where else should we take guests in DC? We've got more coming the week after next!