Here we are in the first week of December already y'all! I have to say
decorating our home for the holidays
has made it seem a little more real this time around vs. in our rental when we didn't decorate last year.
Being the last month of the year also means getting real about goals and getting a head start on the New Year. In November I wrote out my monthly goals on the blog for the first time. It served as a really good reminder and way to hold me accountable, so I'm back again with goals for December + a check-in on November.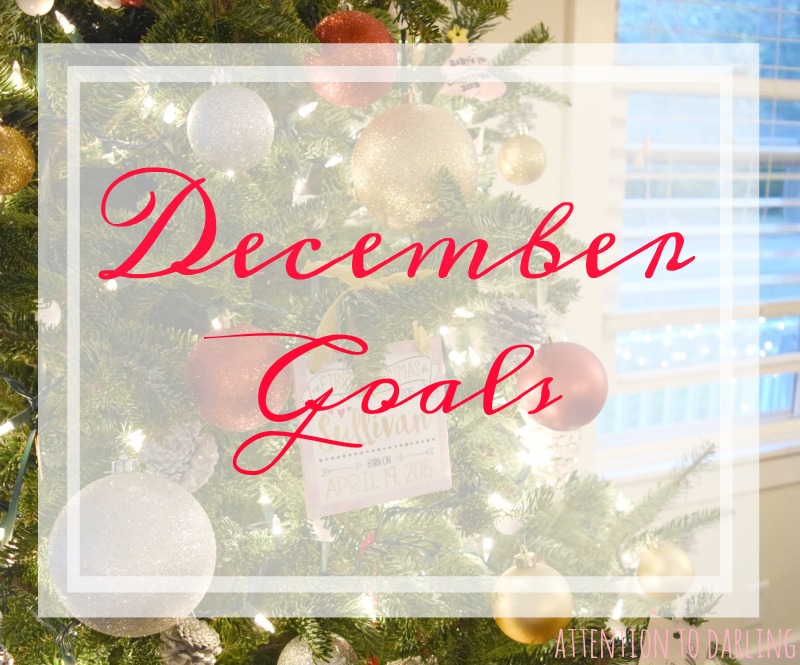 This month is all about the holidays and crossing off those pesky things that have been sitting around on my to-do while I have a (hopeful) break. Here we go, let's do this December!
1. Finish the fun task (no seriously, I love it) of picking out Christmas gifts for everyone on our list by the end of the second week of December
2. Do a 2016 Recap on the blog
3. Sit down and take a look at 2017 as a whole with Ry (I already have a conference, I'm in 2 weddings, all the pre-festivities, plus Sully and Ry's birthdays all in the first half of the year)
4. Make Spritz cookies with Sully
5. Kick-off and stick to a Tone It Up plan
6. Finish writing the blog posts on our Euro trip
7. Go to Asheville for New Years!
8. Clean out my car
9. Get re-engaged in the Junior League
10. Start my Powersheets (from 2016, never got around to them last year!)
11. Celebrate my birthday (I'm a Christmas Eve baby)!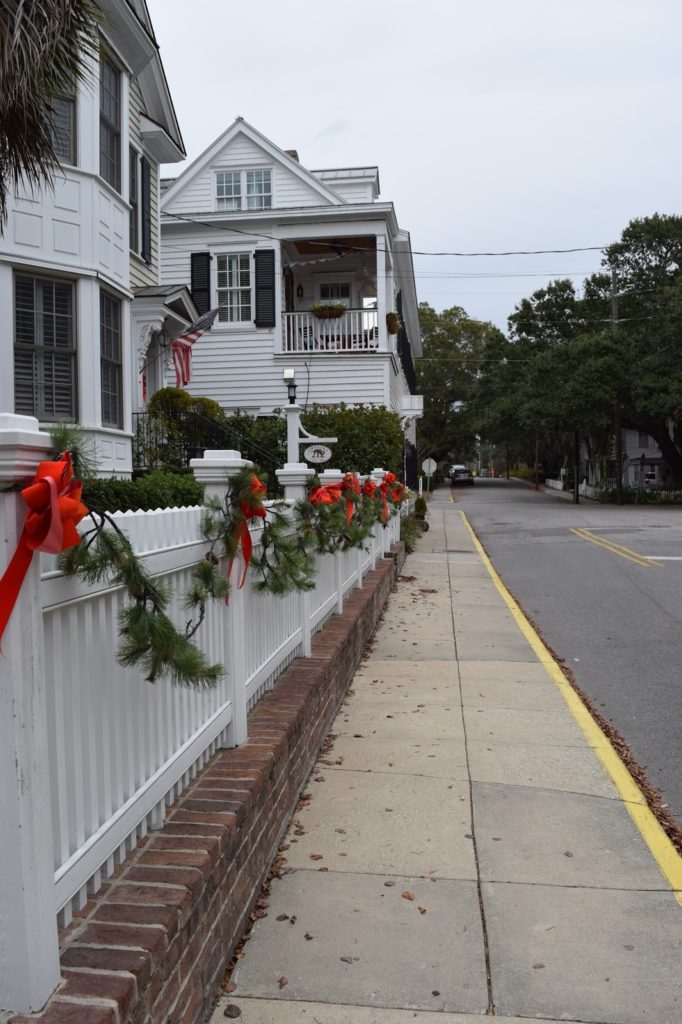 Now how about a little check in on how things went in November…
1. Get things hung on our walls around the house!
Happy to say this one is d.o.n.e DONE! Which you can see a little of in our
holiday home tour
.
2. Take photos, design, order and send out Christmas cards... very lofty, but I really think I can do this y'all!
So I marked this one out even though I'm technically still writing out addresses and putting them in the mail. I went with one of the designs from
this lovely post
!
3. Host Thanksgiving dinner at our new house
See the recap
here
!
4. Finish blogging about our Euro trip – no progress here unfortunately so rolling it over into this month as you can see above!
5. Revive date nights with my husband and go on two this month
We were able to get out for an awesome
dinner at McCrady's Tavern
and another night out to see our guys play in the ACC Championship (GO TIGERS!)
6. Do a holiday craft with Sully We made a felt tree and have lots of fun felt ornaments, santas, candy canes, etc. to hang on it. Note I said "have" because my hot glue gun to put the tree together broke, so my new one is on the way!
8. Have new friends over for drinks/dinner We had lots of friends over this month, old and new!
9. Start and regularly attend barre classes – Didn't quite nail this one either, although I did get the "start" part going and attended a few classes, just wouldn't say "regular" yet. We did start doing Tone It Up workouts and a nutrition plan at home though which is a win!
10. Clean out my car (and keep it clean!) – Nope, fail here too, while I definitely picked it up no cleaning happened this month. Do any other Mama's find this hard to do in the midst of everything + having a toddler mess it up again every day?!
I'm pretty happy with 6 out of 10 for the first time doing this! What are some of your end-of-year goals?