Hi friends, long time no talk!
We've been busy bees over here in the Phillips house with an upcoming close on our new house (yay!), celebrating weddings and of course a 10 day Euro trip to the Amalfi Coast and Paris.
Keep in mind, this 5-year anniversary vacation was very much about relaxation for us with sightseeing falling more secondary. We decided to focus on only two places – Positano, Italy and Paris – and I'm so glad we did, it made things so much easier travel and stress wise!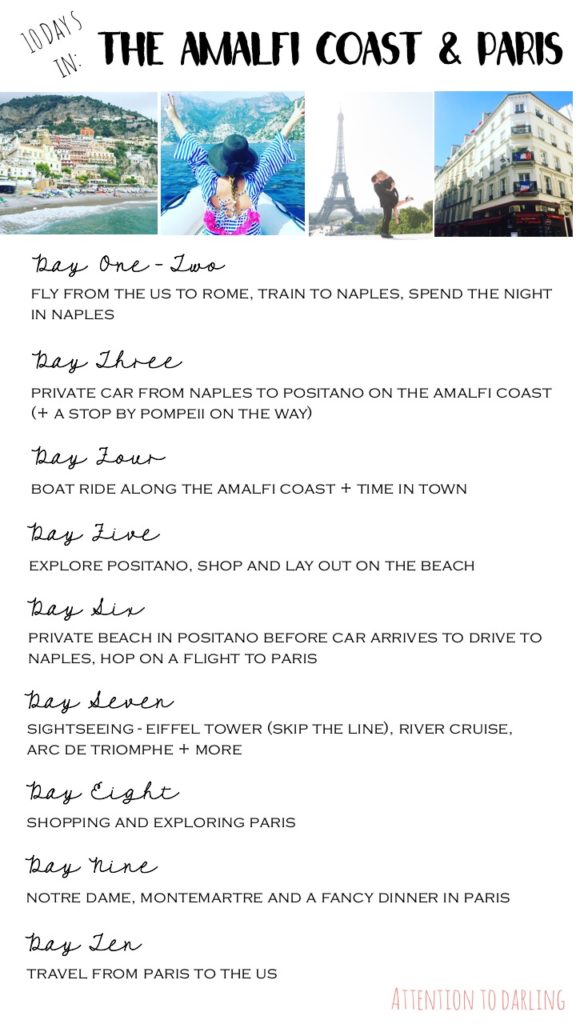 Don't forget to pin this image for later!
Then it was off to Positano where we spent the next 3 1/2 days on the Amalfi Coast. It BLEW me away y'all, most beautiful place I've ever been. Here are the posts/topics I have planned around this part of the trip, let me know if there's anything I'm missing that you want to know!
How to get to the Amalfi Coast
Where to stay in Positano
Where to eat in Positano
What to do in Positano
I also had a lot of stress around prepping and packing for this trip, so I'll share what I bought in advance and what I actually used. I've also had questions about euros and the language barrier, so I'll touch on those too. And lastly, fill you in on all the outfit details of course!
What else are you looking to know? What did I miss? Can't wait to share more soon!