Sully has had varying levels of diaper rash these past two weeks, so Desitin has been a saving grace. Tonight I'll be sharing my experience through the theme that every diaper change is a Change for the Better. By getting through her diaper rash, I get to enjoy better moments with my happy baby, thank goodness!
Now, let's talk baby girl and how our first two weeks have gone. Brace yourself, this is a little bit of a long post, but is full of sweet Sully photos!
I truly feel like I could start every single one of these posts by saying, "my oh my how time flies"! This past Sunday Sully turned 2 weeks old. She's growing so fast and looks different to me already, with her face more full and things like her eyes and neck quickly gaining more control.
Even though the sleep has been a tad rocky, I'm thanking God for how well breastfeeding is going! And Sully's not the only one who has been well fed, our amazing friends and family have brought or sent food for us over the past two weeks and continue to reach out. Here's a peek at the yumminess they brought – thank you to the Kelley, Innes, Drumwright and Hallisey Families!
In addition to the food, we've had visitors stop by to say hello and I'm kicking myself for not getting photos of everyone, but here's a few I did remember to grab!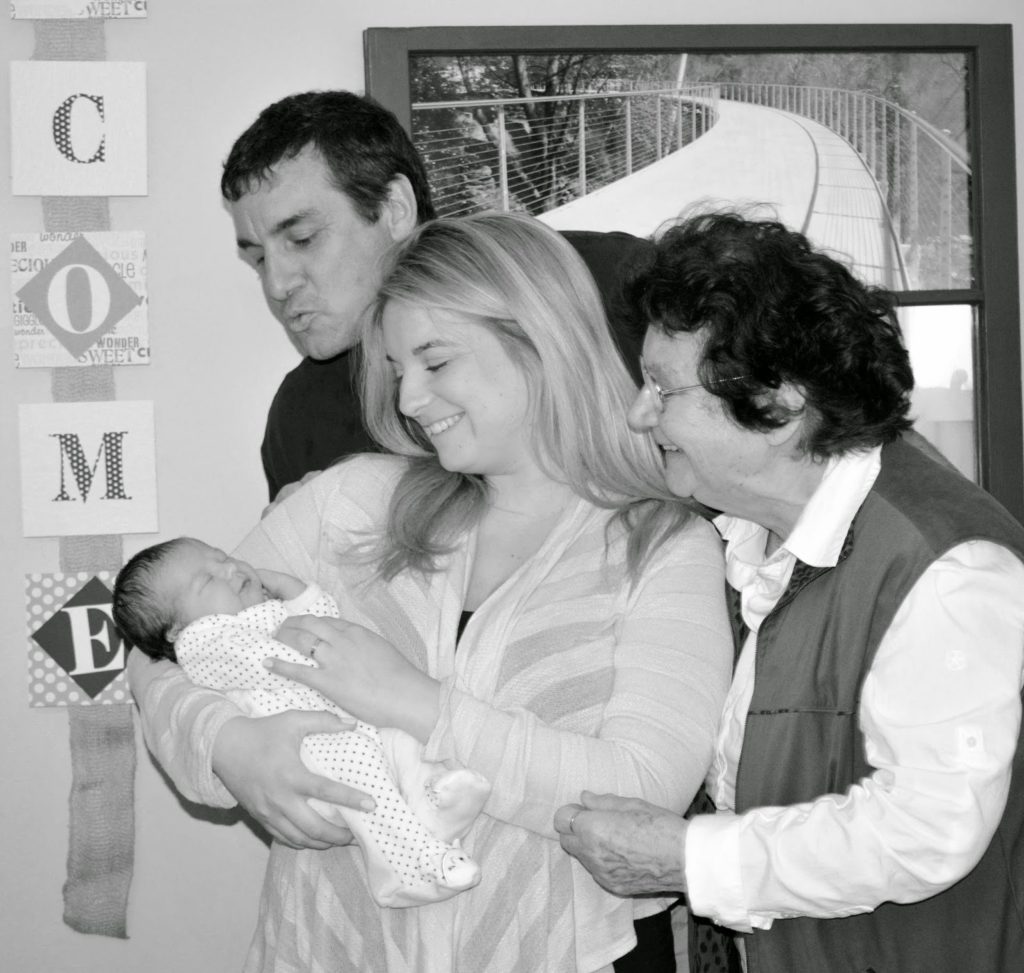 Four generations!!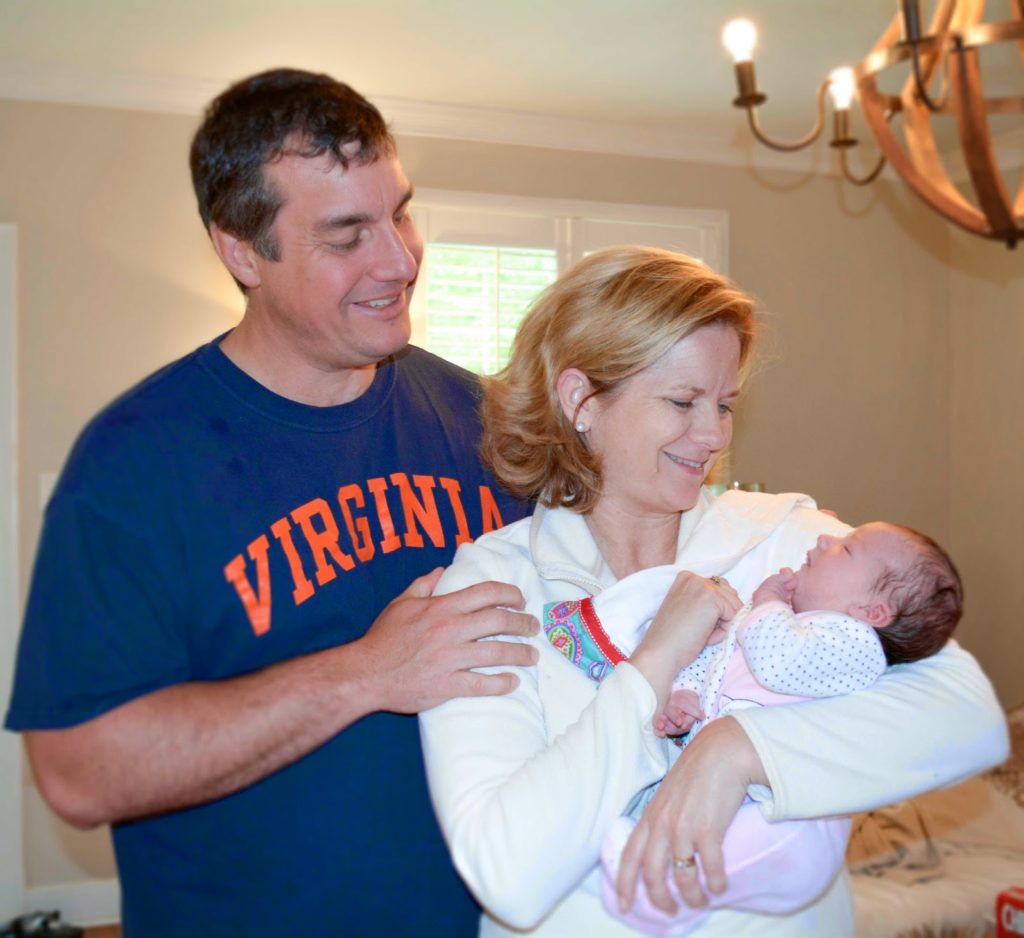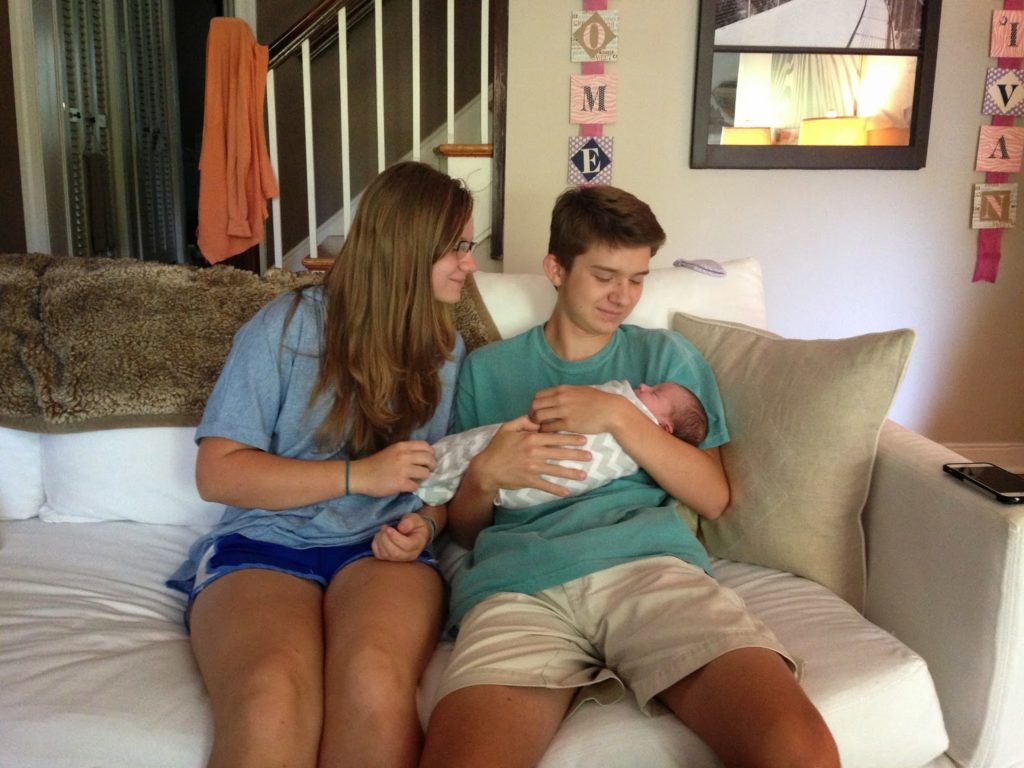 My little brother and sister were so cute with their little niece!
When my Mom left on Saturday, we luckily had my Nana and Aunt Kristen here who were a huge help this past weekend. It really was extra special to have them here because Nana is busy with 13 grandchildren (now with 1 great grandchild!) and my Aunt busy with her three little kids as well, so having them travel to VA from SC and spend the entire weekend with us was such a treat.
Now it's just our little family this week and I have to admit I was a little nervous. It's been so nice to be able to take long showers and take naps because I have family here who couldn't wait to love on little Sully. But so far, we're doing well and have to say it is pretty exciting to play (for real) house. Sully thinks so too… 🙂