This past weekend I took the train up to NYC for a fun weekend with a group of twelve girls to celebrate our friend Mary's bachelorette! I can't wait to be stand beside this girl on her big day and then to be anniversary twins (go May 14th!) from that day on.
Mary and I met in college, becoming great friends when we both interned at BMW. We then went on to intern and work together at a creative agency in Greenville, SC too. When we ended up in the same city post-college, it was just a given that we would live together. The rest is history and she's been by my side for every big milestone since, most recently as Auntie Mary to our little Sully.
The group trickled in at various times on Friday and I spent the day working on the train (which is so cheap from DC, btw) and visited an agency in town for work. Check out the view of Central Park from their office, so pretty…
That first night we threw a shower for Mary, had some NY pizza, celebrated her with a fun slideshow and watched a video where her fiance´, Matt, answered questions about their relationship. The video was paused before Matt answered and Mary had to guess what he was going to say. It was really cute and a fun way to kick off the weekend.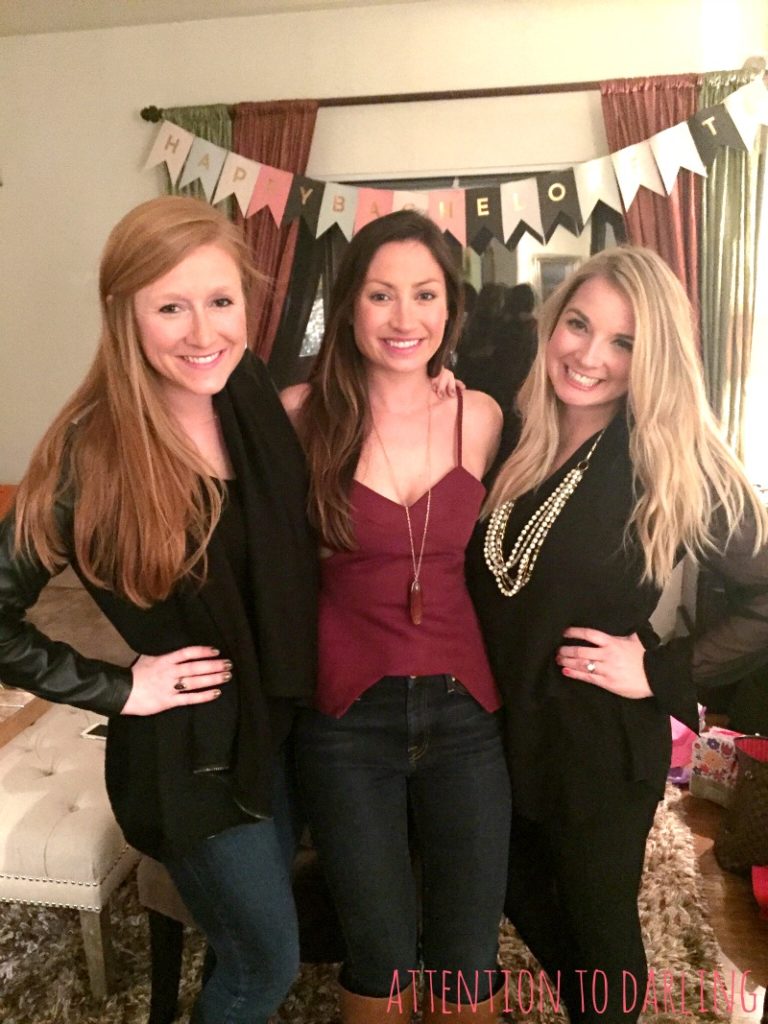 The tres amigos! This is my crew that I lived with right after college and have been with me ever since, love these girls!
The bride-to-be!!!
It was chilly, but we had a wonderful walk along the High Line to brunch.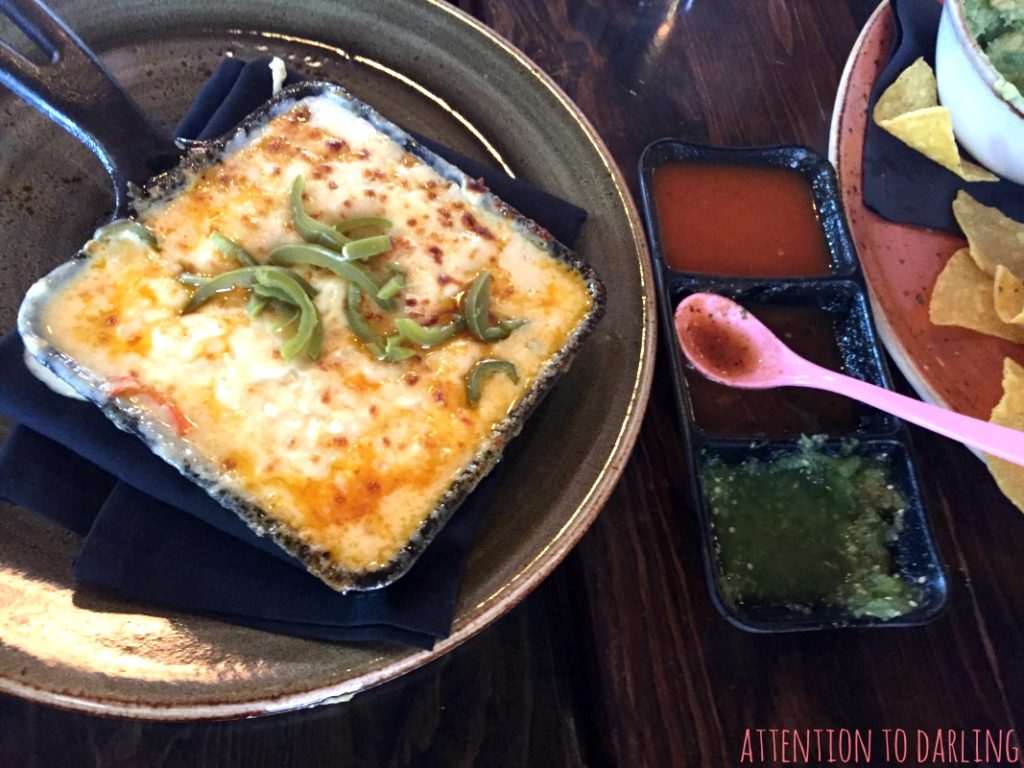 Best cheese dip I've ever had, it came out hot and bubbling!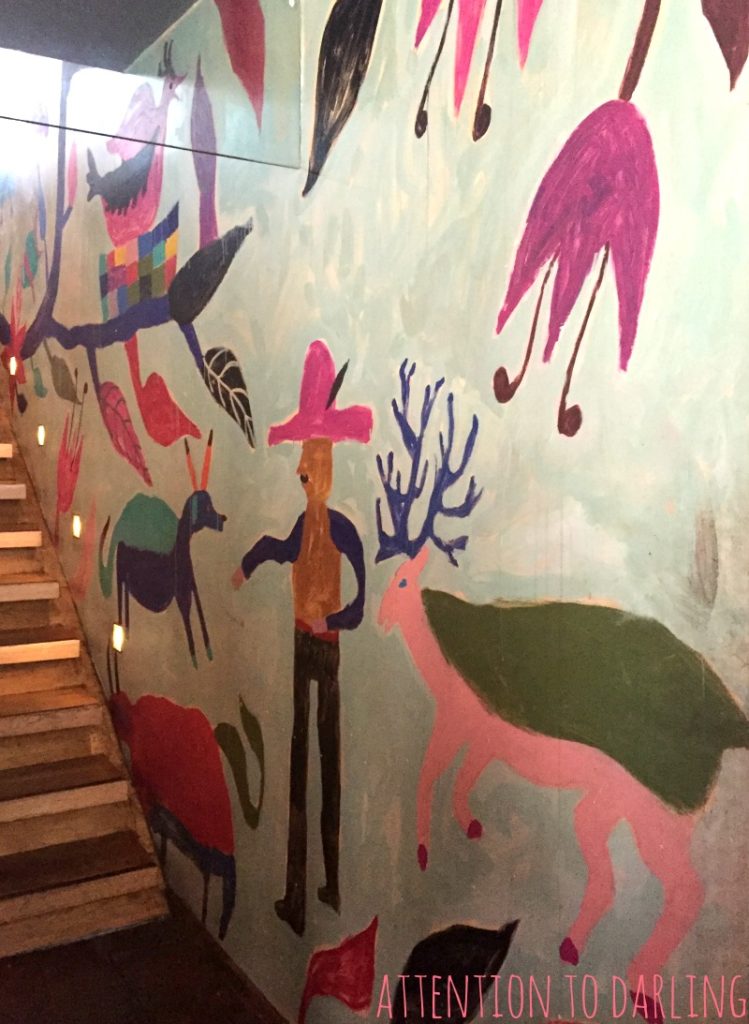 How cool is this custom wall in Dos Cominos?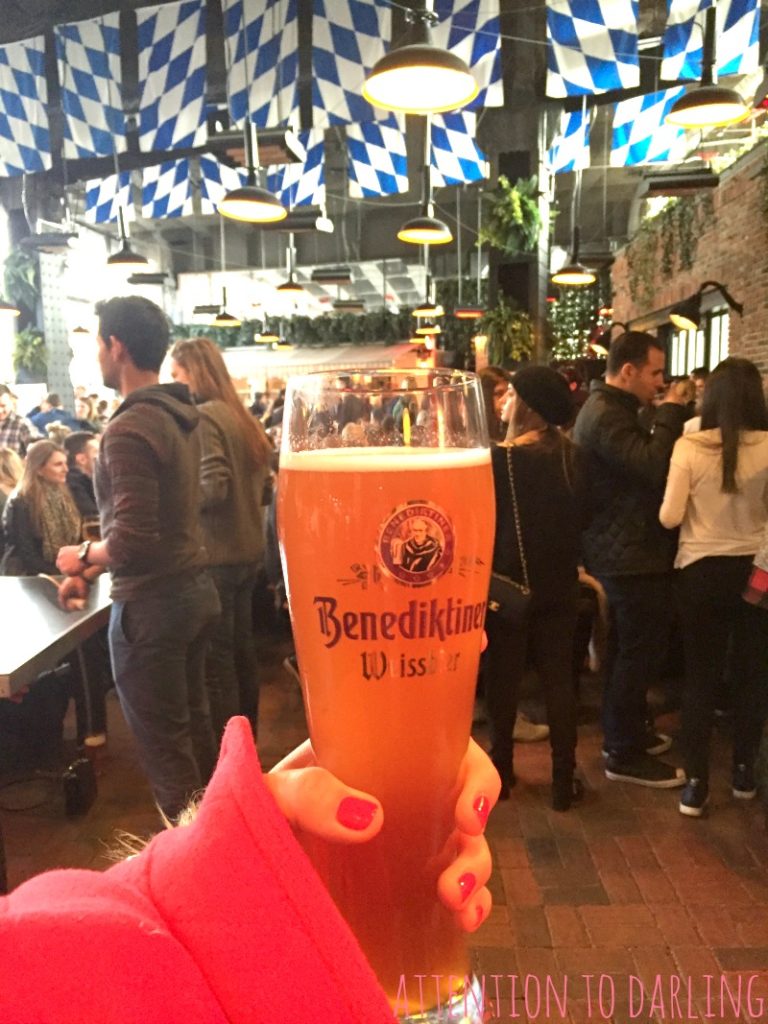 The biergarten was heaven and the absolute perfect way to spend a Saturday!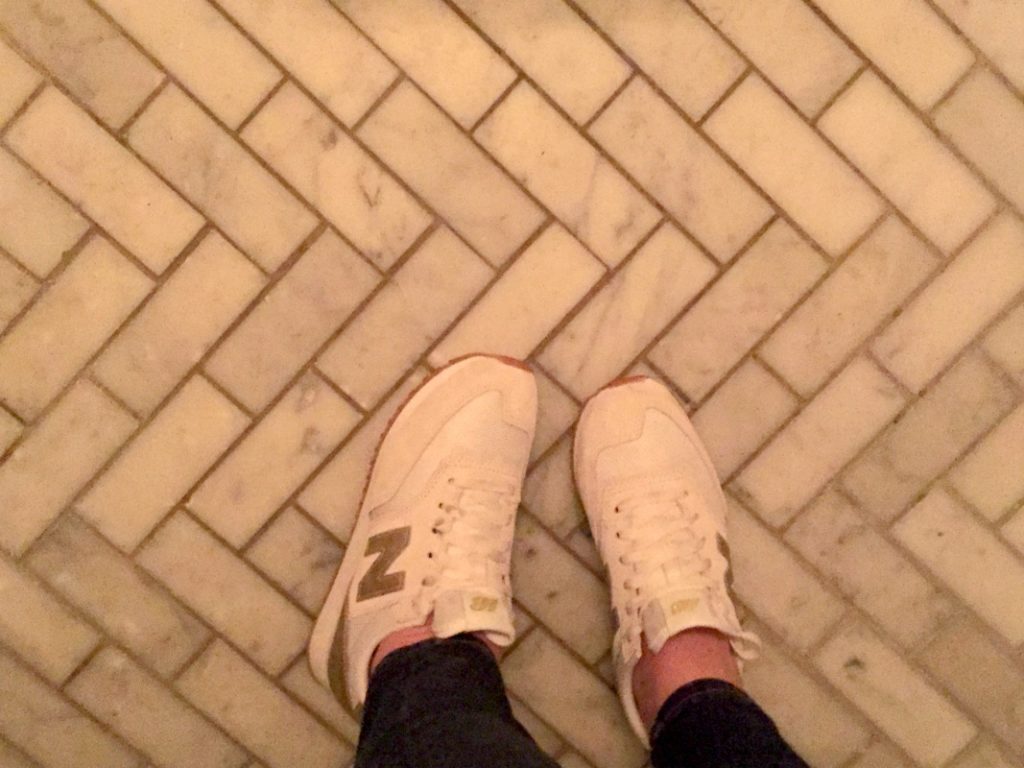 I wore these New Balance for JCrew gold and white sneakers around town that day. They were the perfect mix of casual, comfy and cute. Not to mention, these marble tile floors were gorgeous.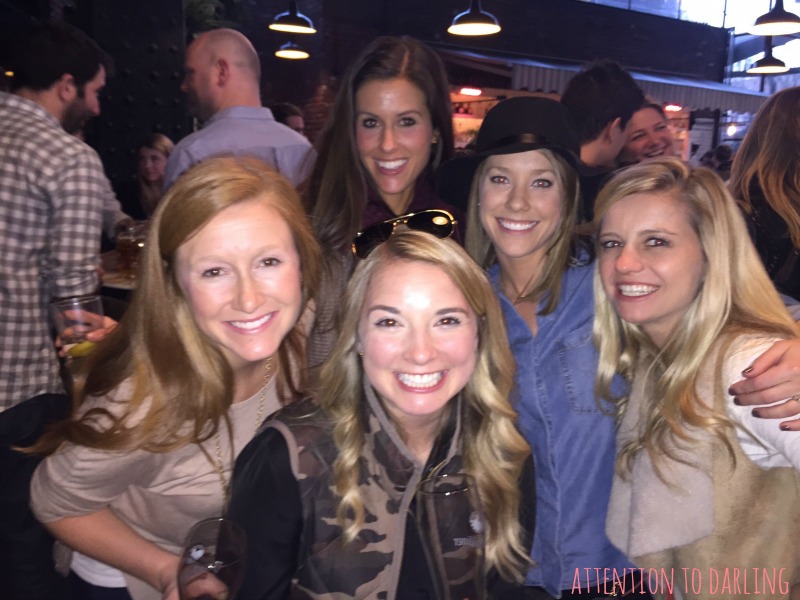 My JCrew Camo vest and RayBan aviators were great for sightseeing and having fun.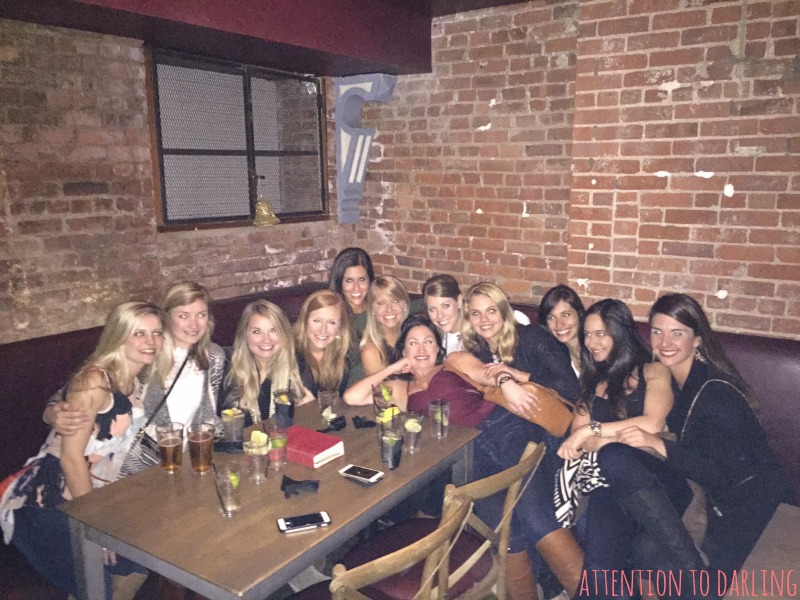 The whole crew!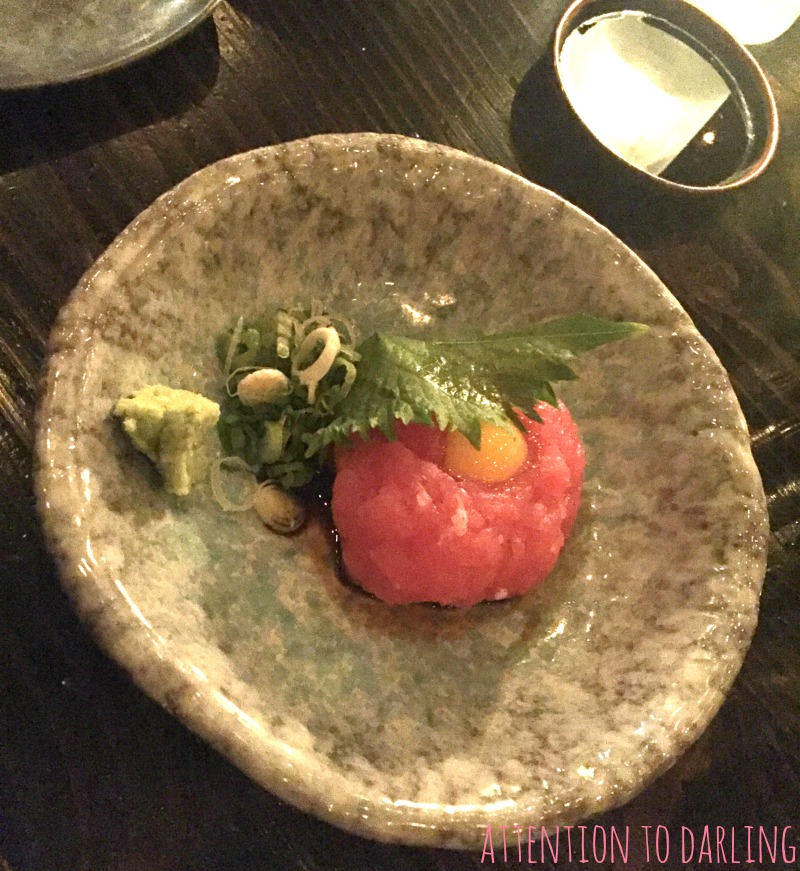 This is how they do tuna tartare, with a quail egg!
The random street art in New York can really be amazing. Can I just take this door home and hang it in my house?!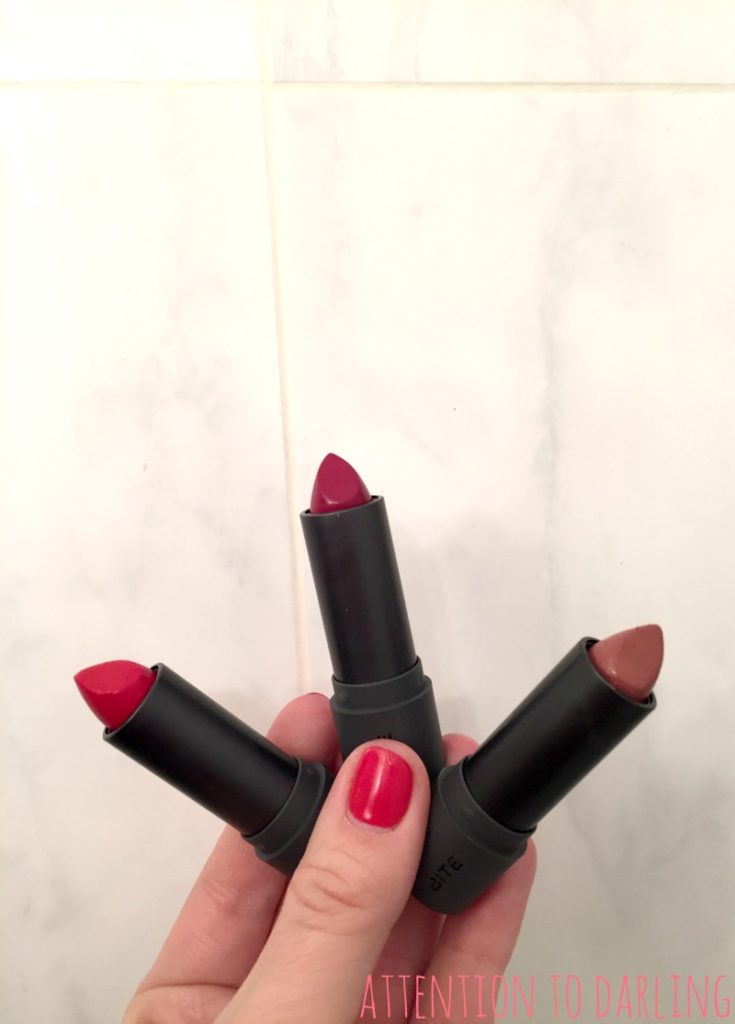 Left to right: Gazpacho, Beetroot, Pepper
Sunday we all slept in and missed brunch, but grabbed bagels at a local deli before parting our separate ways.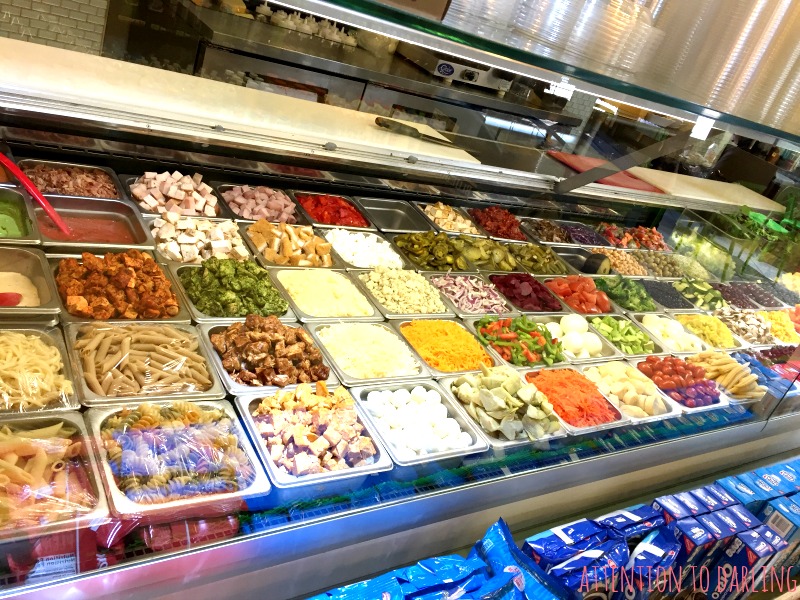 How gorgeous are all these deli options?! The local delis around NYC can't be missed!
I already miss my girls, but it was so good to see Sully when I got home. I'm savoring these weekdays now though because I have to turn around and leave again this weekend/week to attend SXSW for work. It will be a blast, but will also be the longest I've been away. Wish me luck!
By the way, any tips for me for SXSW, this is my first time?! I'm trying to pack in just carry ons for a whole week too, so would love any help there too, ha.