Next month I'll be packing my bags and heading down to Charleston, SC (only my favorite place on earth) for
The Southern C Summit
. I know a lot of networking will be going down, so I recently set out to make some business cards for my little piece of the internet.
I couldn't quite find what I was looking for and after hours of searching, trying out templates and speaking with
Etsy
vendors, I voiced my frustrations to my husband. That's when he looked at me point blank and said, why don't you just do a custom koozie. Duh. He has all the answers!
Always a fan of the koozie, I knew it had to be quality (read, neoprene), bright and fun, and also be able to include all my social channels. That's when I found
Rook Design Company on Etsy
. I had the best experience designing my koozie with the owner, Allison. She had the idea to do three different pink colors to create an ombre effect and I couldn't have been happier with how they turned out. So friends, here they are, what do you think?! I can't decide my favorite color!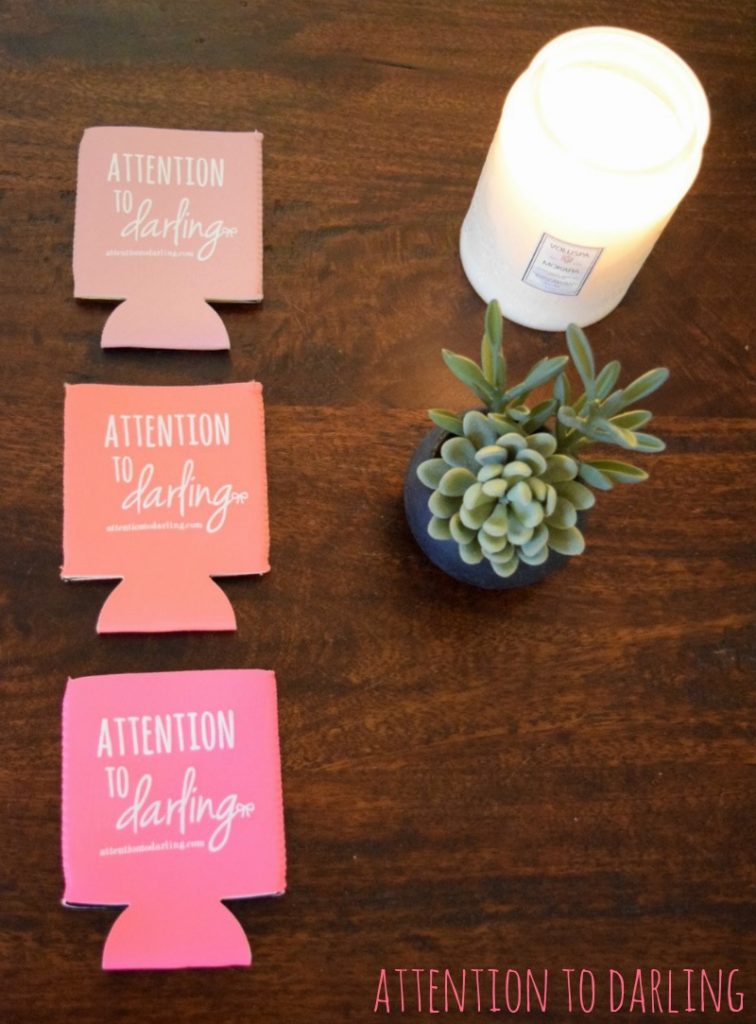 DARLING20
Entering this code at checkout will get you 20% off your custom koozie order (she also does stamps, prints and invites).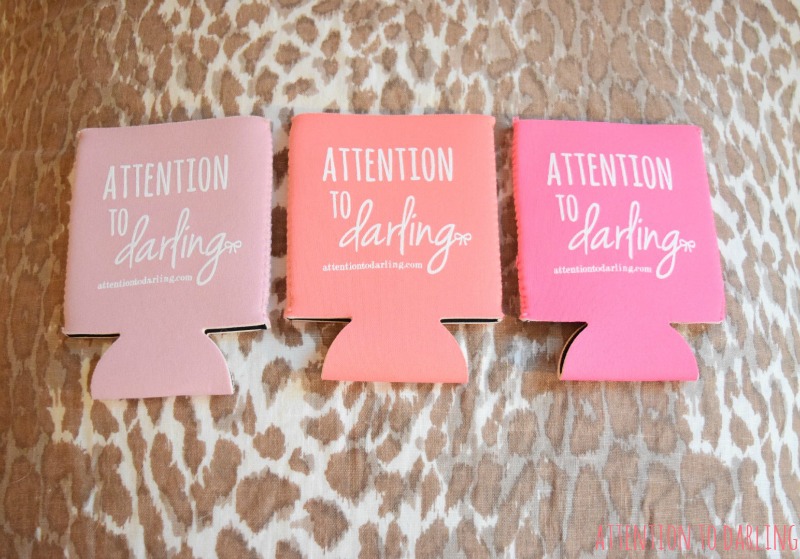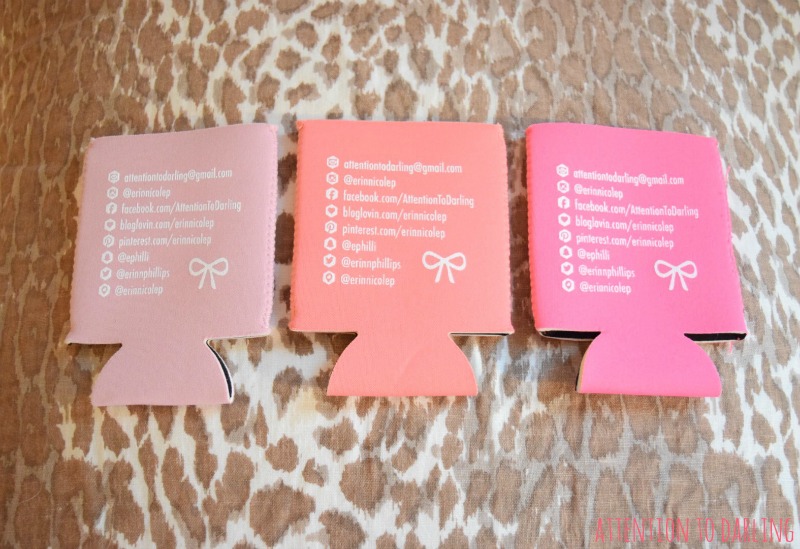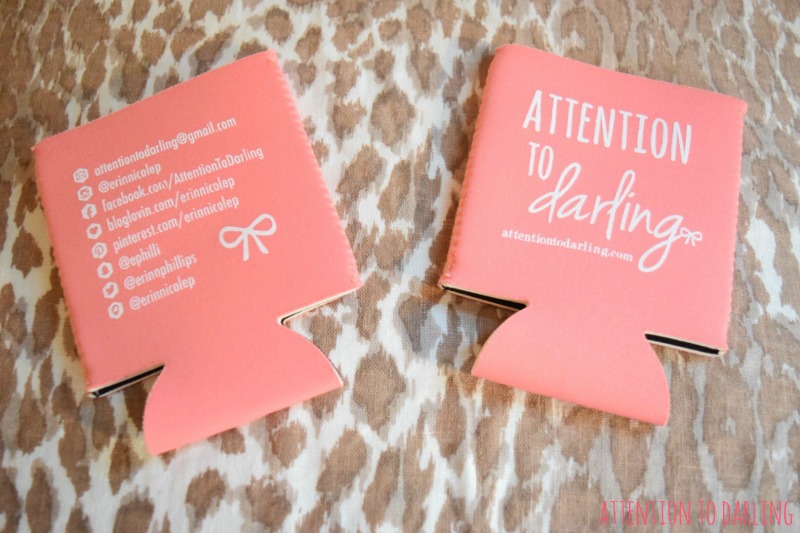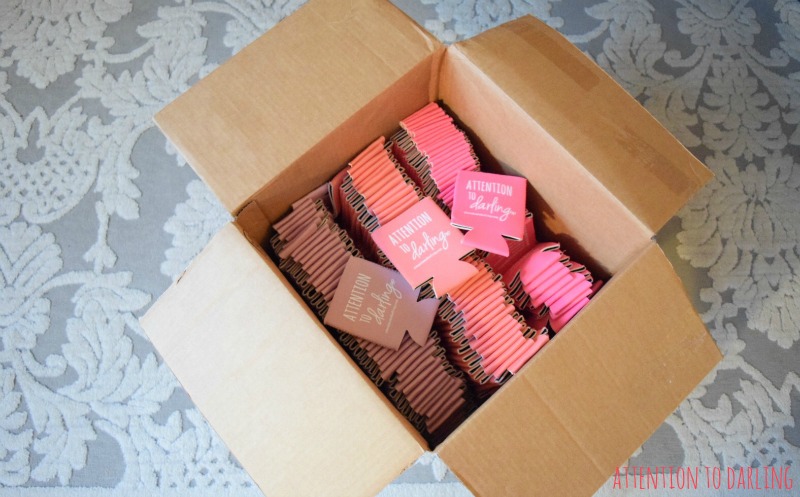 Oh and how could I possibly forget… big shout out to the creative director behind this shoot, Tyler Lofe :). I must say, Tyler might have a knack for this kind of thing, he did a great job helping me get some shots done
while they were in town
. Sully even got in on the action thinking that sitting in a box of koozies was about the best thing ever.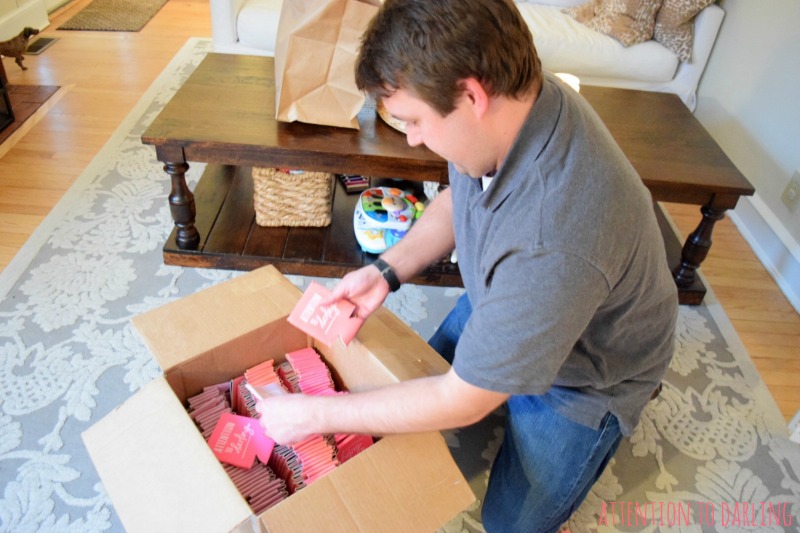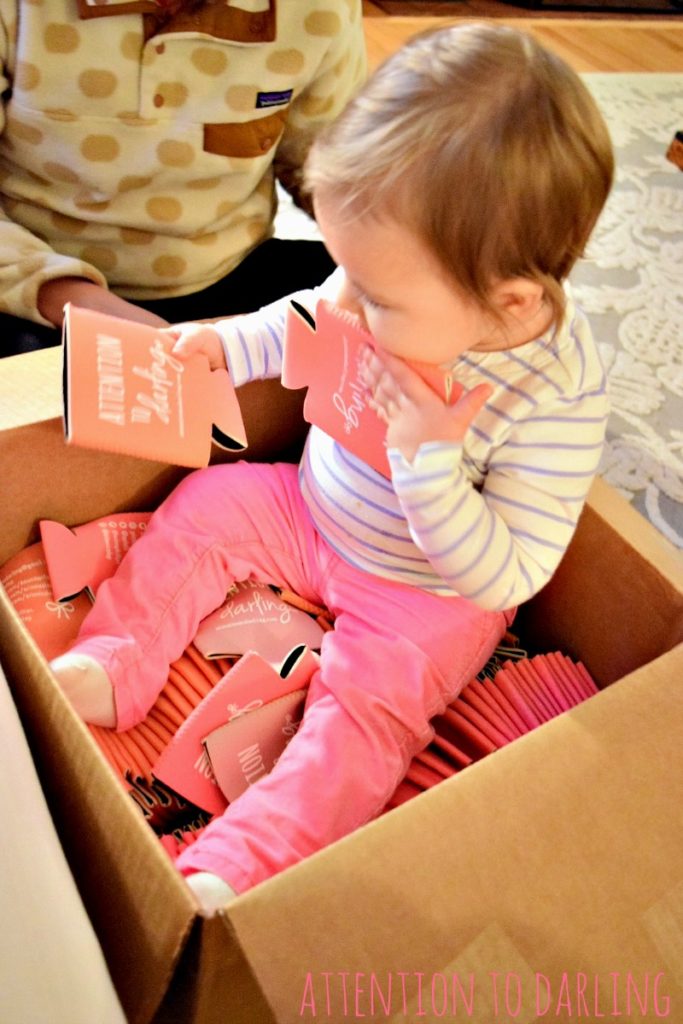 If you're traveling to the Southern C Summit, let me know in the comments. I'm so excited!