Once a
month Ryan and I have committed to taking a long night for ourselves to go on a
date. We're both full-time working parents and sometimes have lots of social
commitments too. Plus with a lot of weddings this year (8 total so far), our
weekends are filling up fast with bachelor/ette parties and showers apart. So
taking a night for just us is important.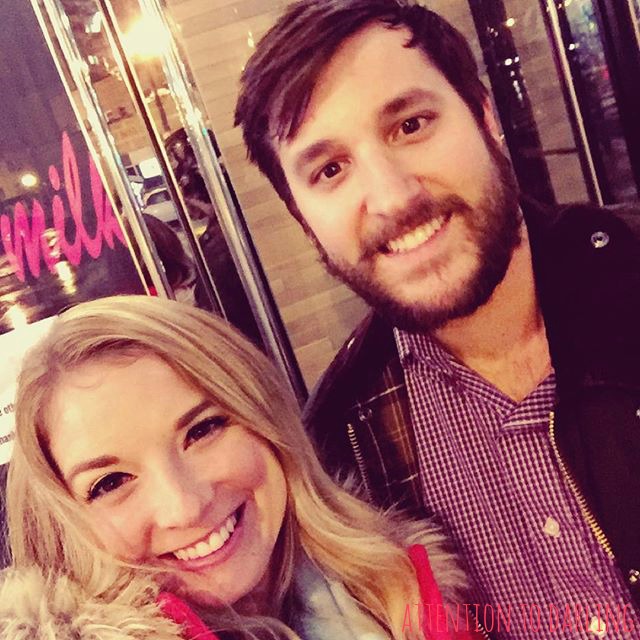 We try to
mix it up with ideas, and for our January date night I surprised Ryan with
reservations at
Momofuku CCDC
.
David Chang
's famous restaurant (+
Milk Bar
)
has always been on my NYC list to visit, so when they opened a location near us
in October I was so excited.
Side
note, who has watched David Chang's episodes of
The Mind of a Chef
? We're
obsessed and want to go back after watching his episodes this past weekend.
Y'all, it
did not disappoint and I'm so excited to share our experience on the blog today. First impression, it was a really cool environment. Ryan was
intrigued by the "legit" seating because you sit on stools when eating your meal. Doesn't make
the most comfortable experience, but definitely lends authenticity.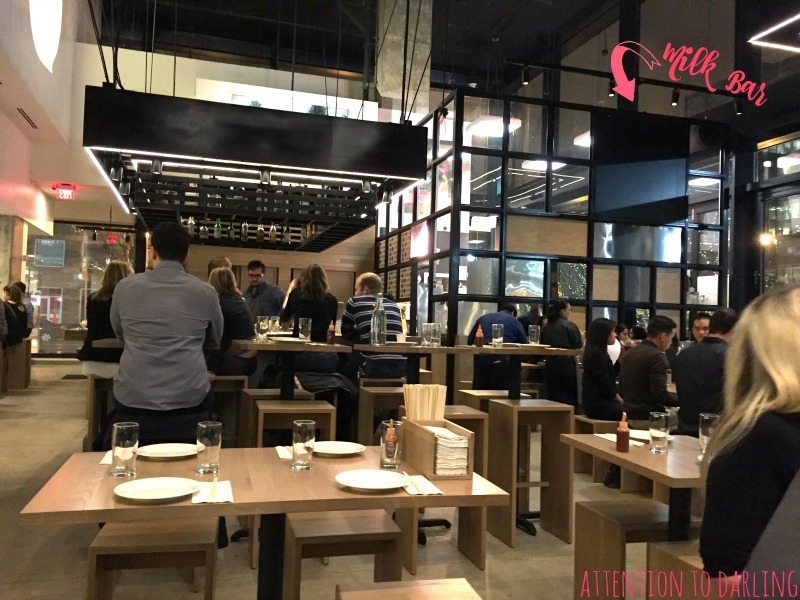 The menu
was straightforward, but I still felt a little in the dark since I'm fairly new
to this type of cuisine. Luckily, the employees are so knowledgeable, so all
you have to do is ask questions.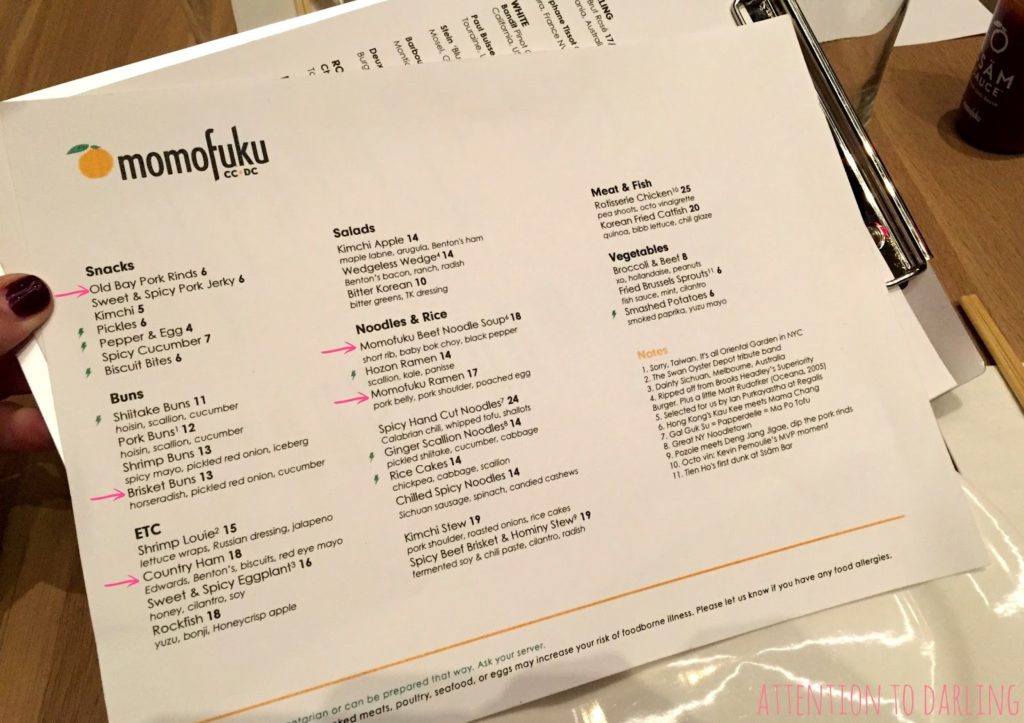 We
started with the Old Bay Pork Rinds which were great, but something I could skip next time because pork rinds are pork rinds and everything else we had was so good. We also ordered the Brisket Buns with
horseradish, pickled red onion and cucumber. Y'all the texture of the buns are
out of this world. They're chewy and pillowy and oh so delish. I've never had anything like them before. If you go to Momofuku,
make sure you order one of the four "buns" options.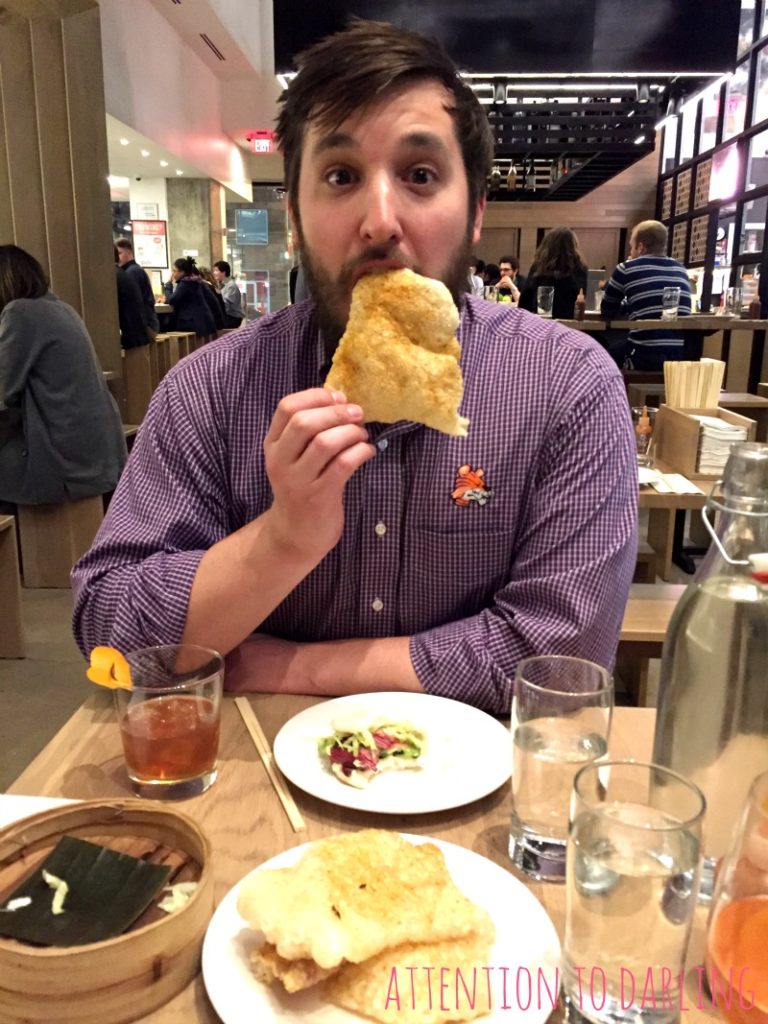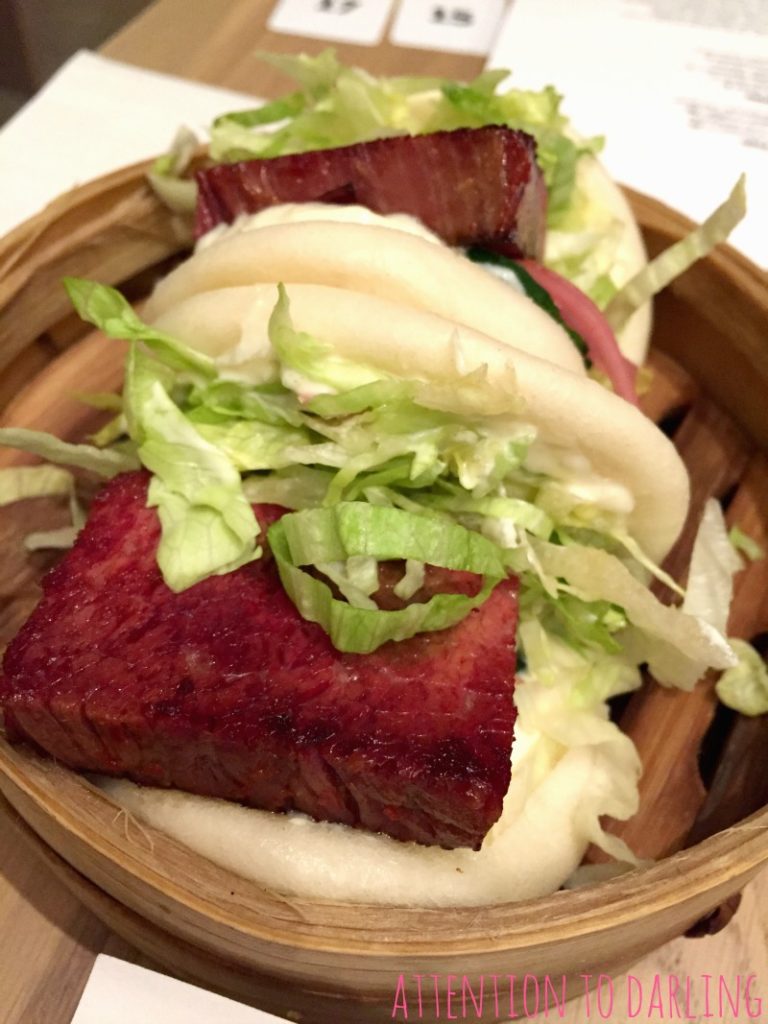 Right
when we thought we were ready to move to dinner though, we just couldn't resist
ordering the Country Ham from the "Etc" part of the menu. It included
Edwards
,
Benton's
, biscuits and red eye mayo. Essentially heaven on a plate.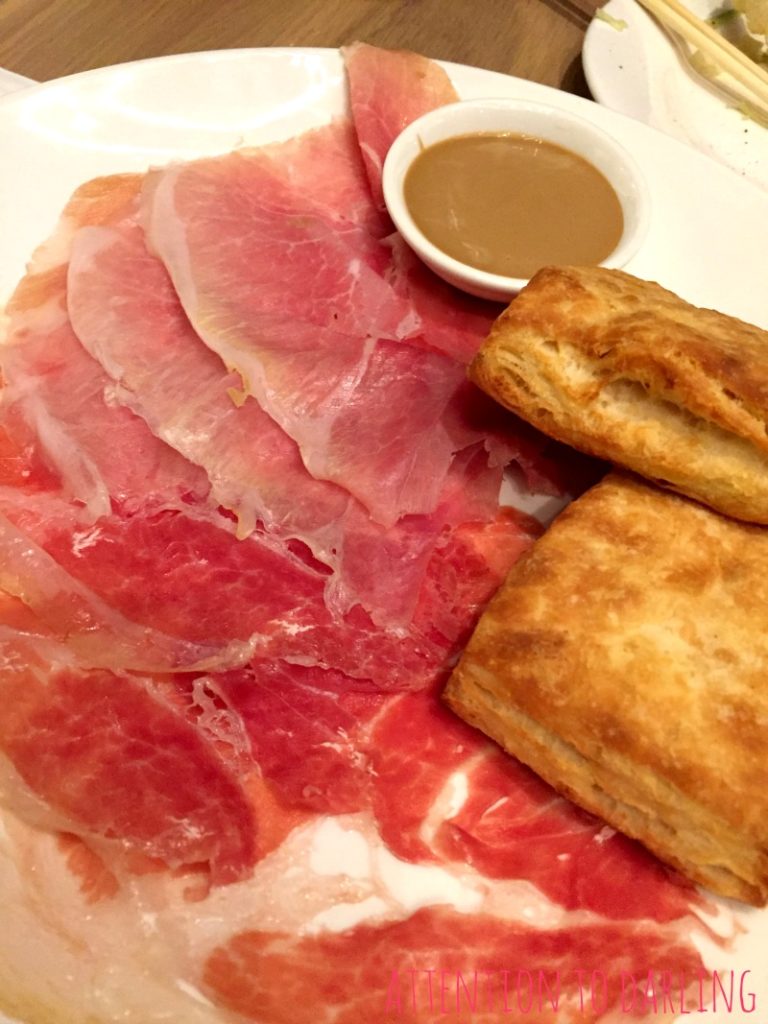 Already
too full, we still moved on to our main course. We knew one of us had to order
the classic Momofuku Ramen, so I went for that option. Ryan ordered the Momofuku Beef Noodle
Soup which included brisket, baby bok choy and black pepper.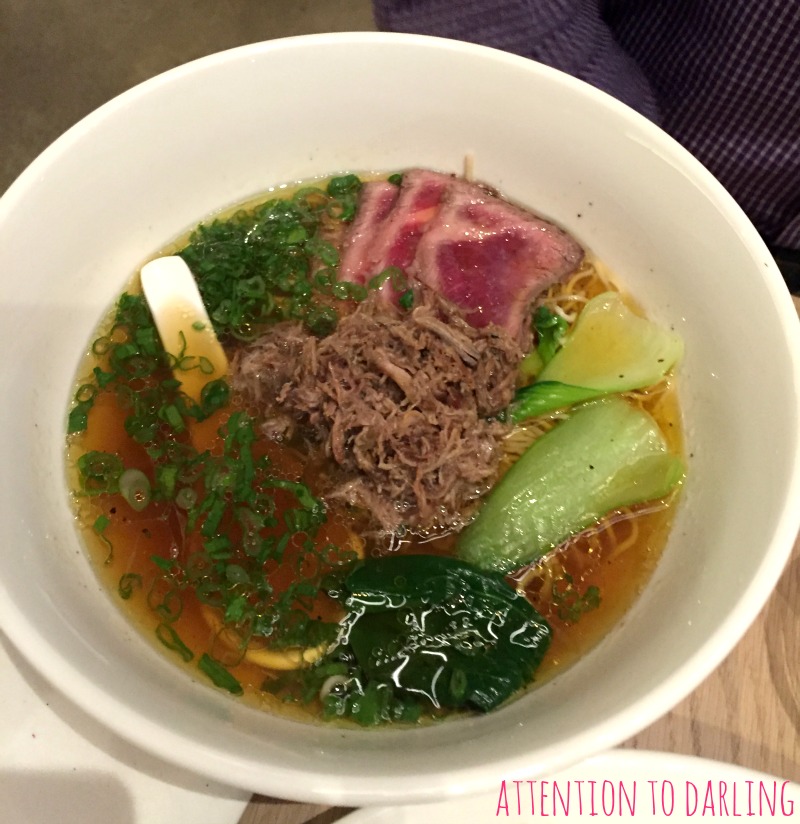 My
Momofuku Ramen was all that and more. It included pork belly, pork shoulder and a poached egg.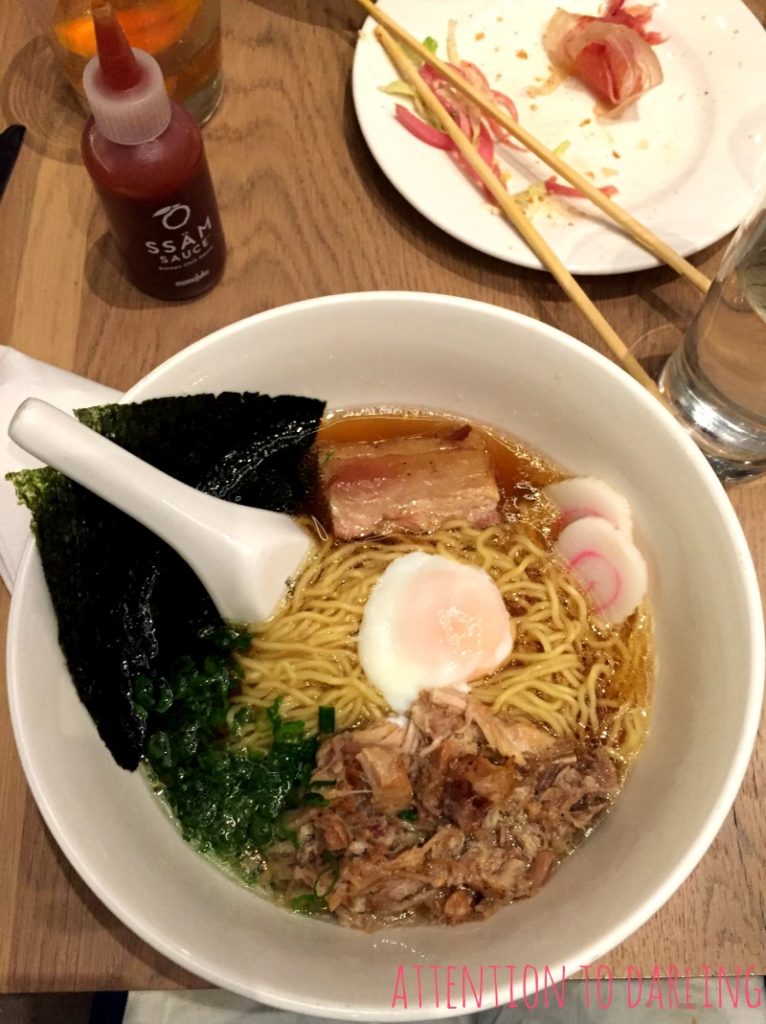 Now on to
the stars of the show (in my opinion at least, Ryan would disagree)…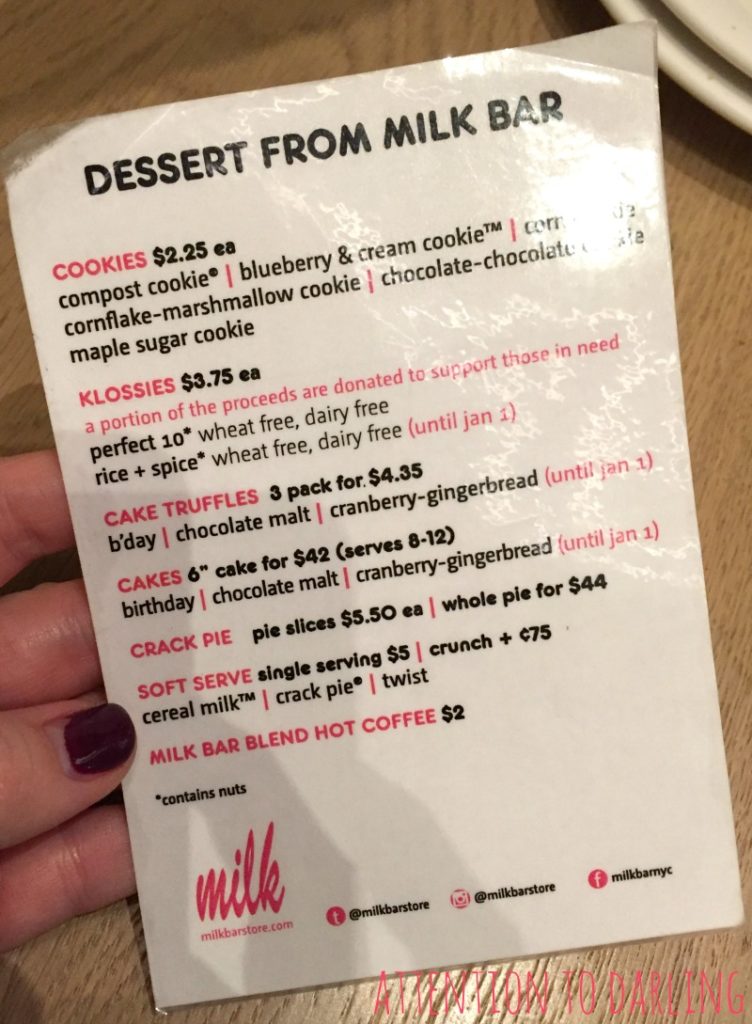 This my
friends is the cereal soft serve that's made with milk, cornflakes, brown sugar
and a pinch of salt. As they say, "It's like the milk at the bottom of a bowl
of cornflakes!"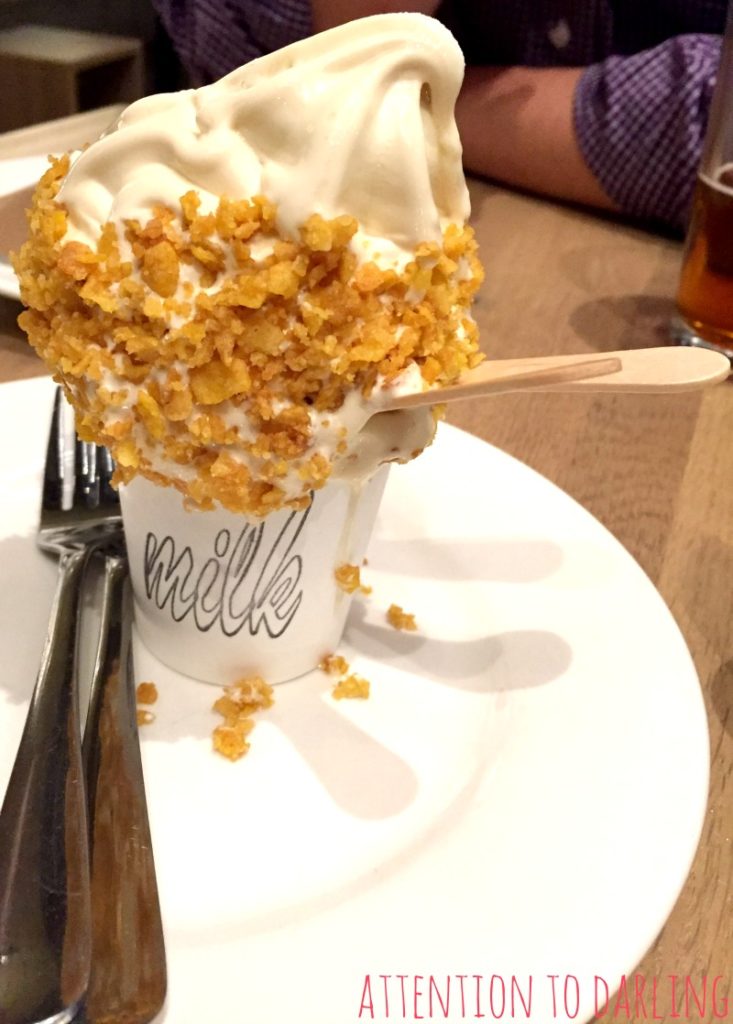 In the
spirit of going all out, we also ordered a slice of the Crack Pie that has a
toasted oat crust and is described as gooey butter cake meets chess pie. It was very yummy, but the soft serve just couldn't be beat.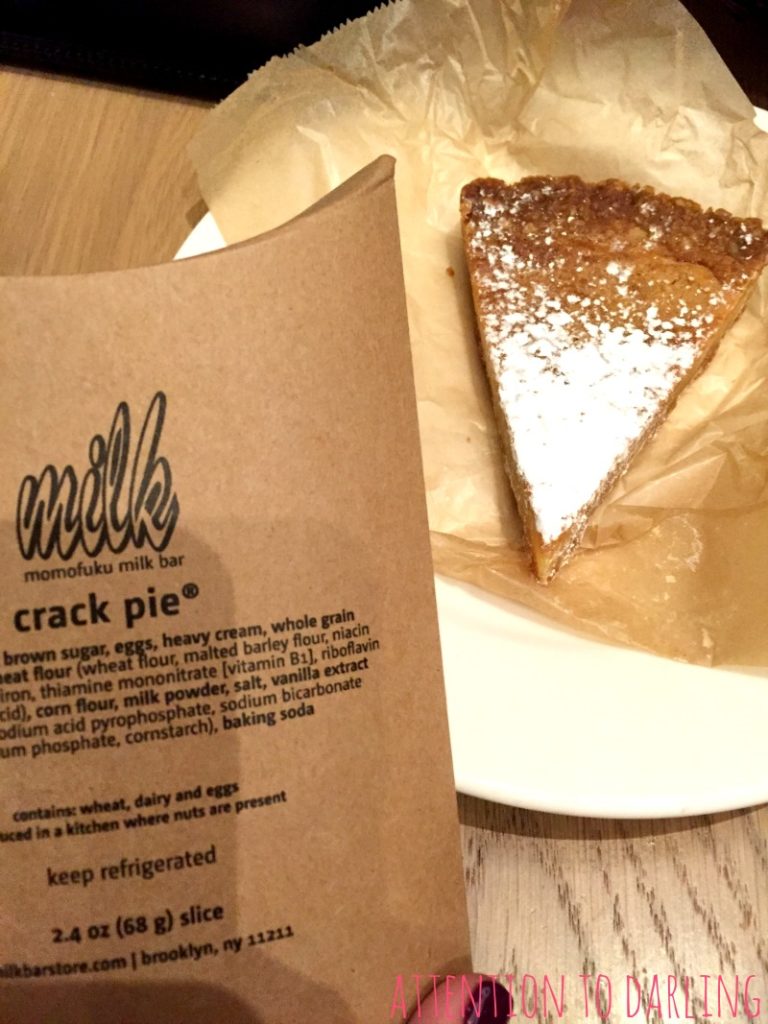 Obviously it was
horrible
;). It's a
good thing I wasn't pregnant and living this close to a Milk Bar, the cravings
would have been unreal!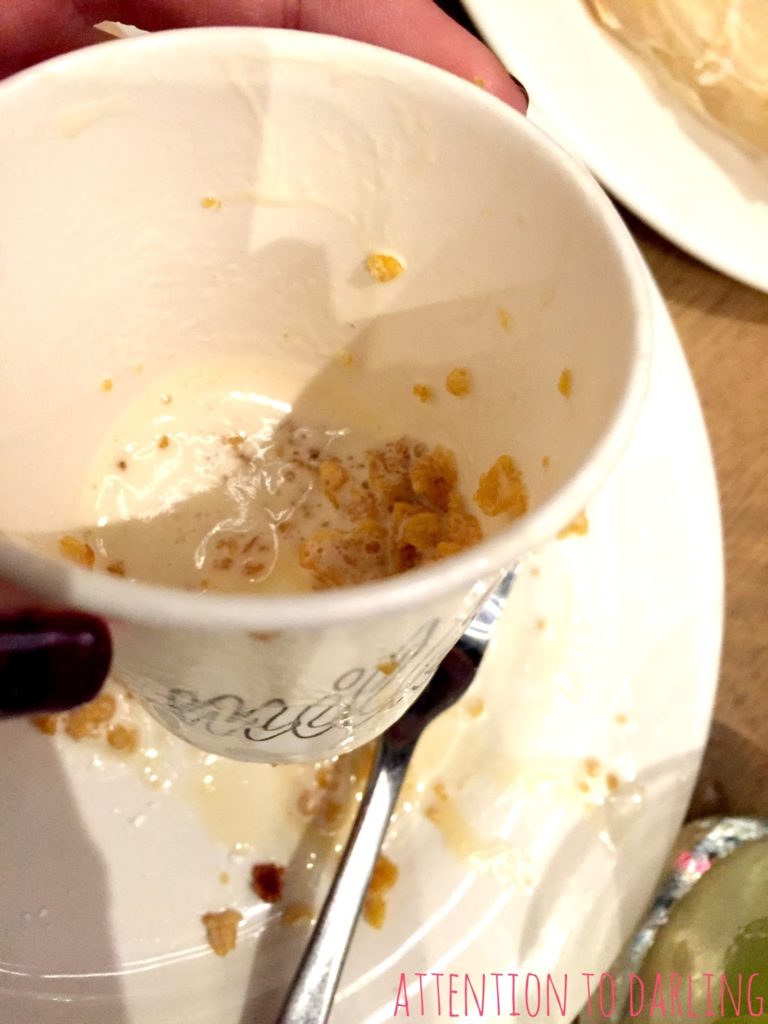 Each
month I'm going to post about our date night in the hopes we share some cool
experiences with you, and also encourage y'all to do your own date night with
your significant other (if we can do it, so can you!).
Have you
been to Momofuku? I'm already dreaming about going back, what else should we
try?
What are
some other good ideas for upcoming date nights?