I hope everyone had a wonderful weekend and Happy Halloween!
Our first Halloween with Baby Girl was super laid back, but still a success with our little lamb.
Earlier in the day we went over and met some new friends, watched the Clemson (and UVA) game, grilled burgers, and hung out with their sweet little ones. It was so cute to watch Sully so enthralled with the two little boys who were older than her.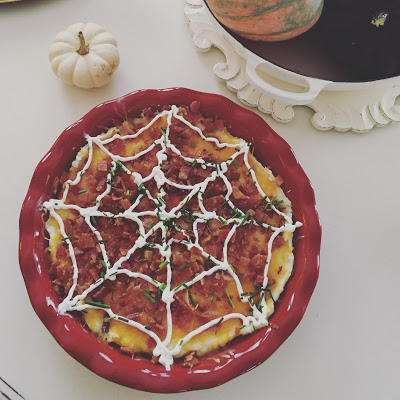 This Loaded Mashed Potato Casserole was delicious, super easy, and in the spirit with the sour cream/ranch spider web! Find the recipe by clicking here.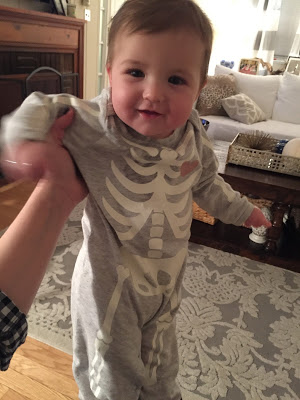 During the day Sully was comfy cute in her skeleton outfit from Old Navy.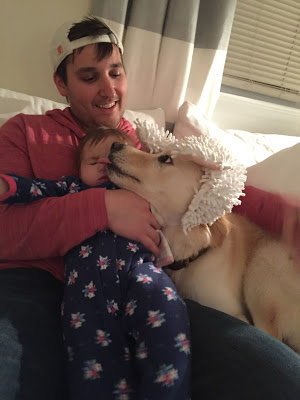 Welcome to real life in the Phillips household. Cotton got in on the costume fun after Sully had had enough of her lamb hat.
We skipped the trick-or-treating this year and were greatly missing our cousins back in SC while they all went around my parent's neighborhood together. Still think it might be a little early for all of that. What age did you start taking your little ones trick-or-treating?
Let me know what you or your babies (this includes fur babies, duh) were for Halloween!