Happy Christmas week y'all!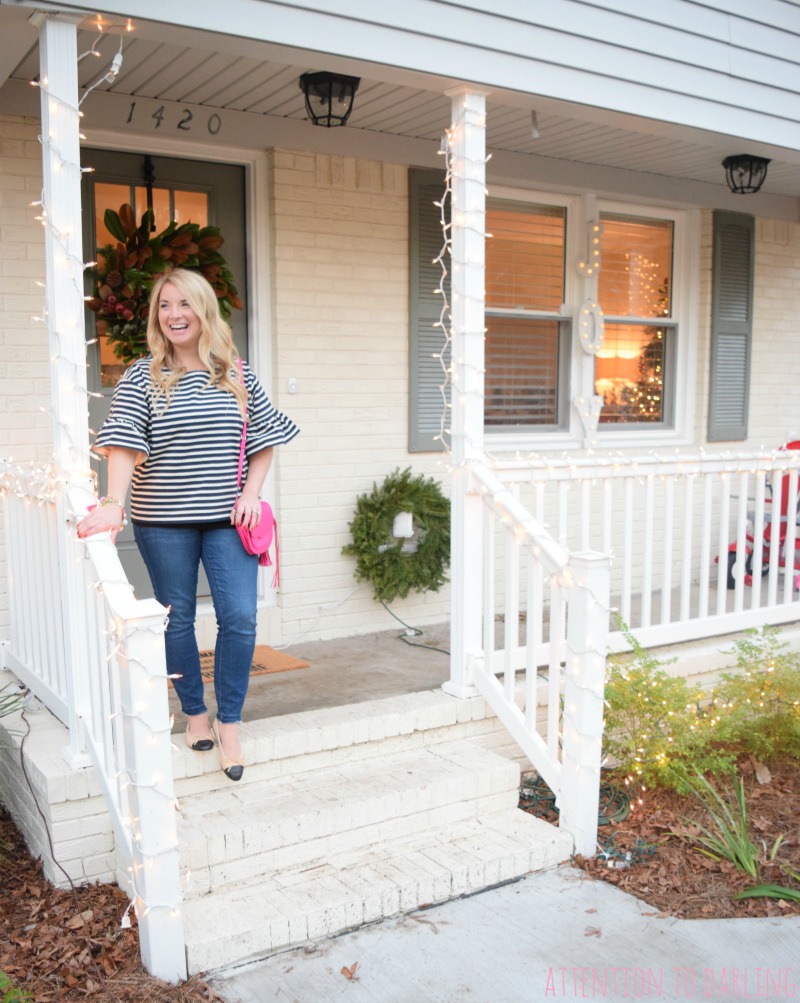 Can you believe Christmas is only six more days away?! I'm happy to say all my Christmas shopping is done, although I just need to make a post office run and send gifts to all of my people I won't get to see in person this year. I have to say, I was overcome a few times with how blessed we are for all the special folks in our lives when addressing cards to Oregon, Virginia, New York, California, Florida, North Carolina, Georgia, Nebraska and of course, South Carolina. We love you all!
Ok now that that little bit of sappy-ness is over, I'm so excited to bring y'all my favorite new top, this
J.Crew bell sleeve t-shirt
. I paired it with my
skinny raw edge Blank denim
, Chanel flats that we got when we were in Paris, the most colorful tassel charm bracelet from Lilly (sold out,
similar
) and for one more bright pop of color, my hot pink Rebecca Minkoff crossbody (sold out, similar
here
,
here
and
here
).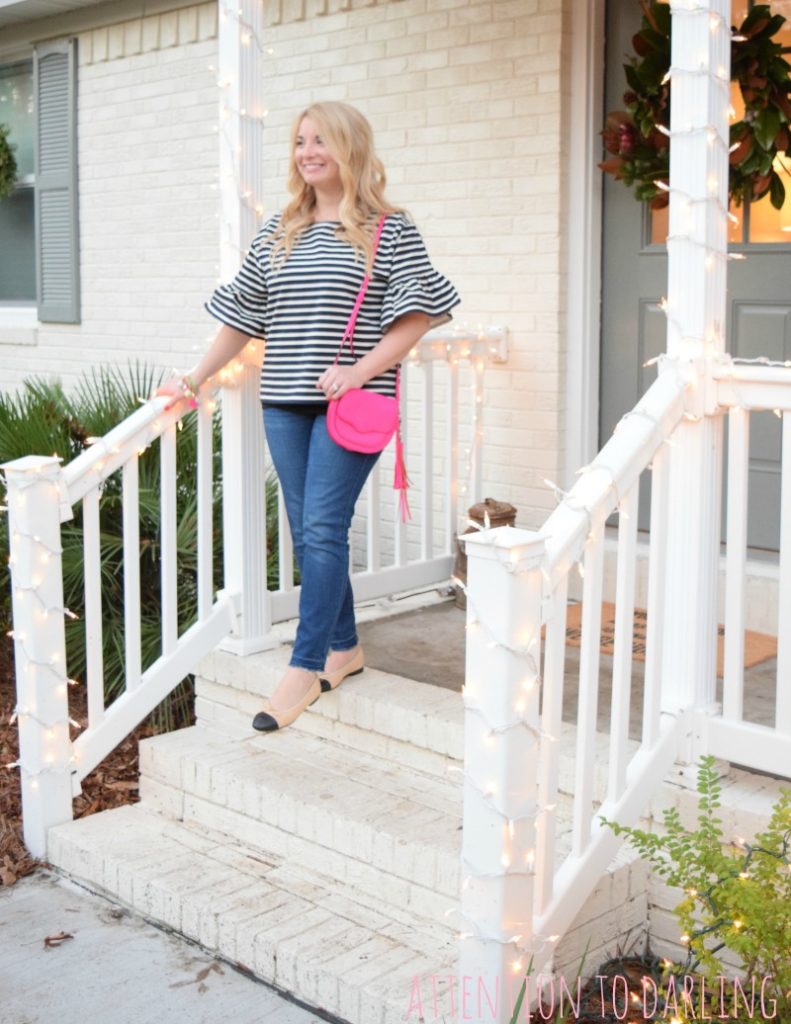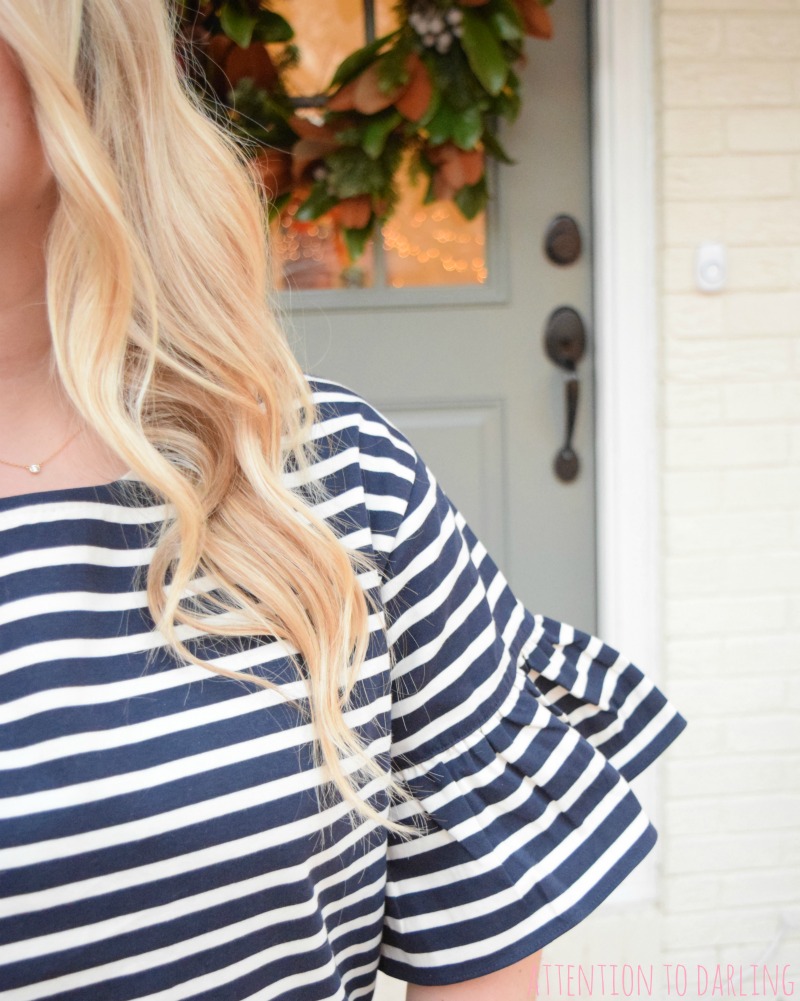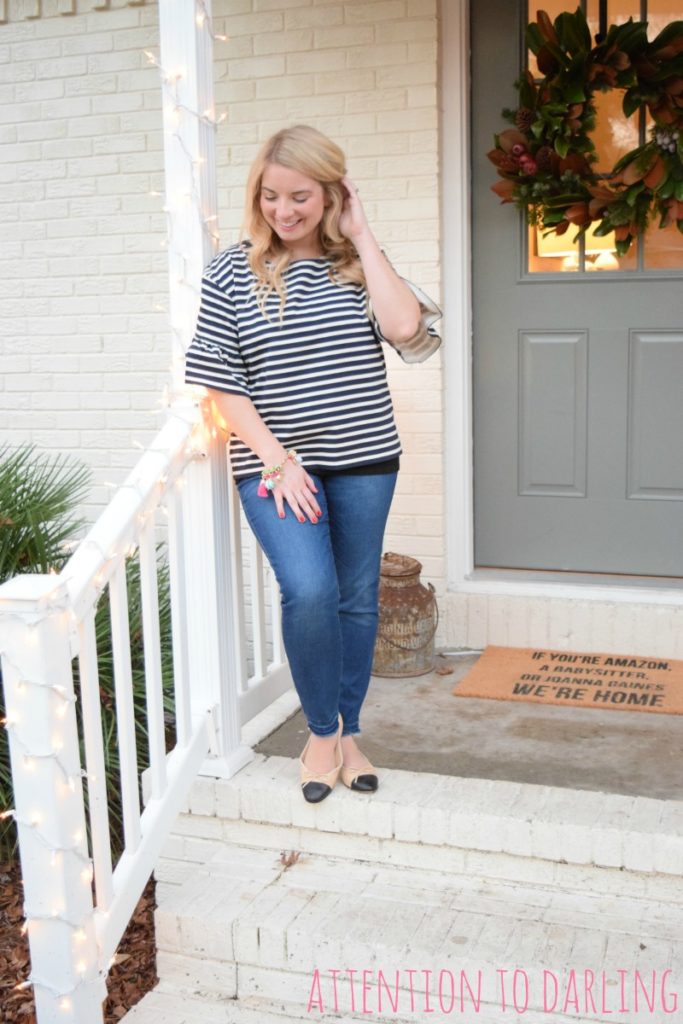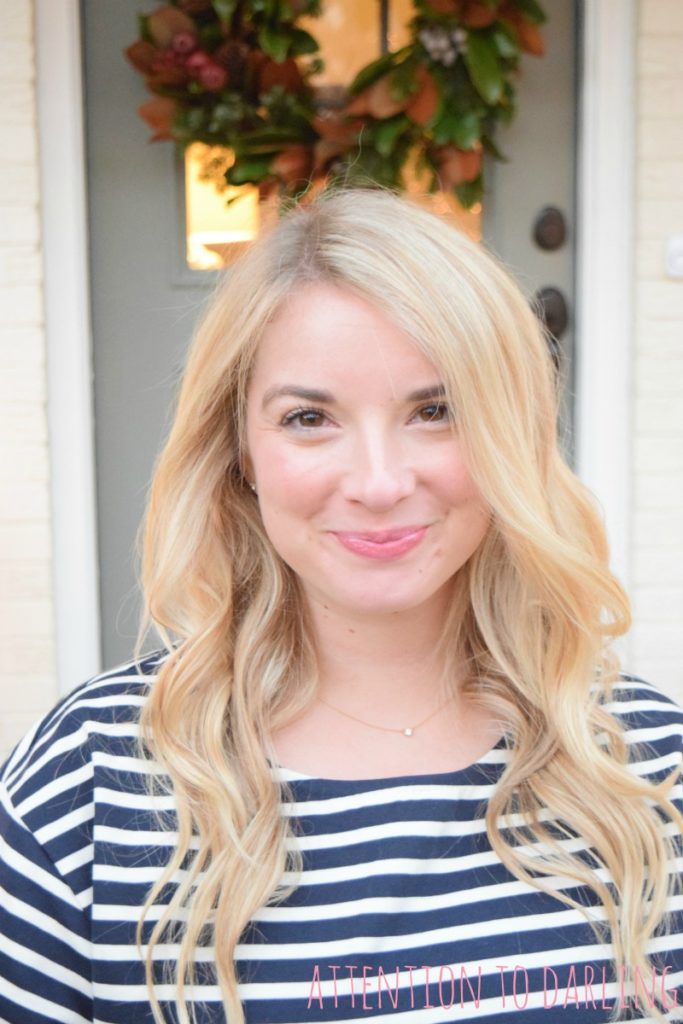 I wore this outfit this weekend when our best friends were in town celebrating their anniversary. We started the night at
Little Jack's Tavern
(where Tyler matched the tablecloth!) and ended with drinks at
Stars
rooftop. So much fun! The weather in Charleston is amazing right now, perfect 60s most days. I think I'll get a few more wears out of this top before true winter arrives.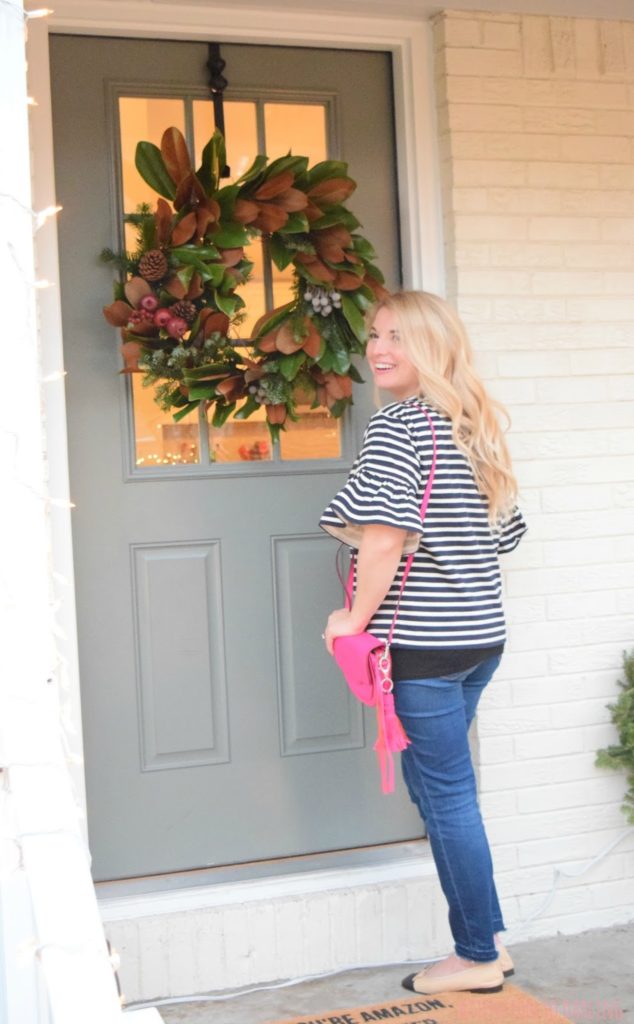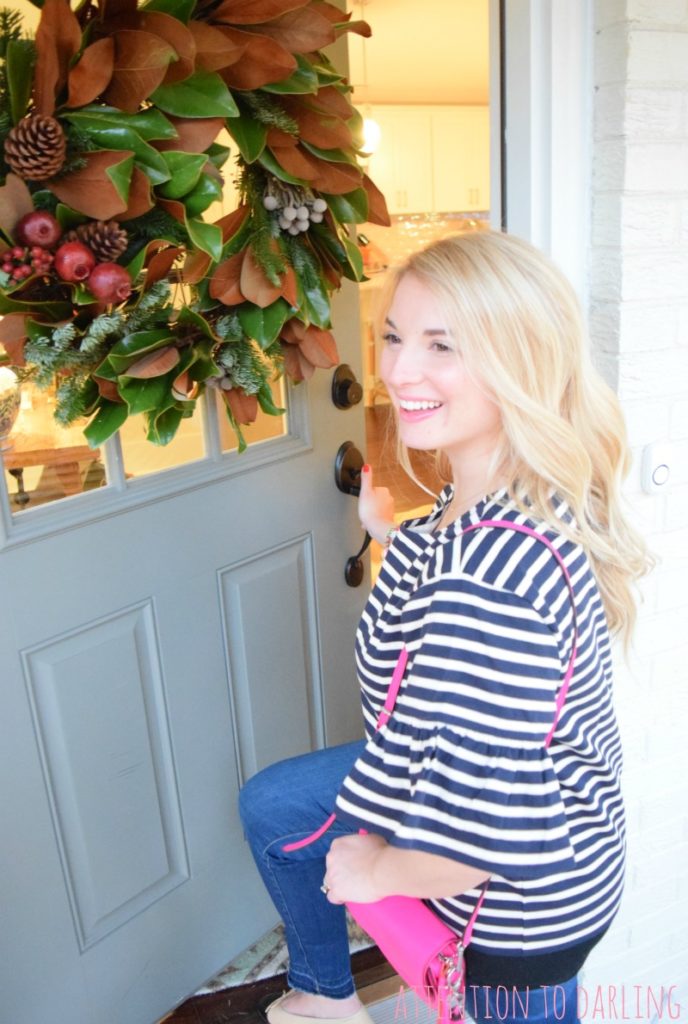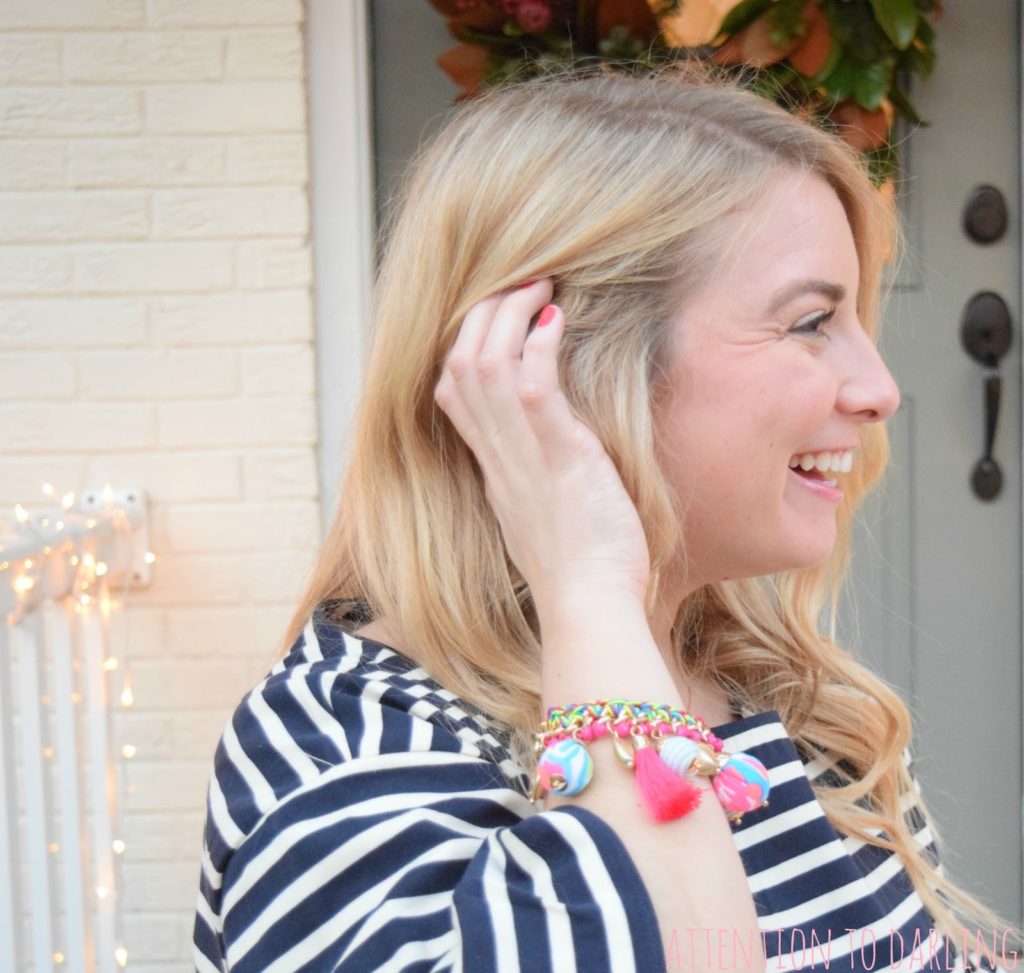 So cheers you guys, I hope you all have a wonderful week and safe travels!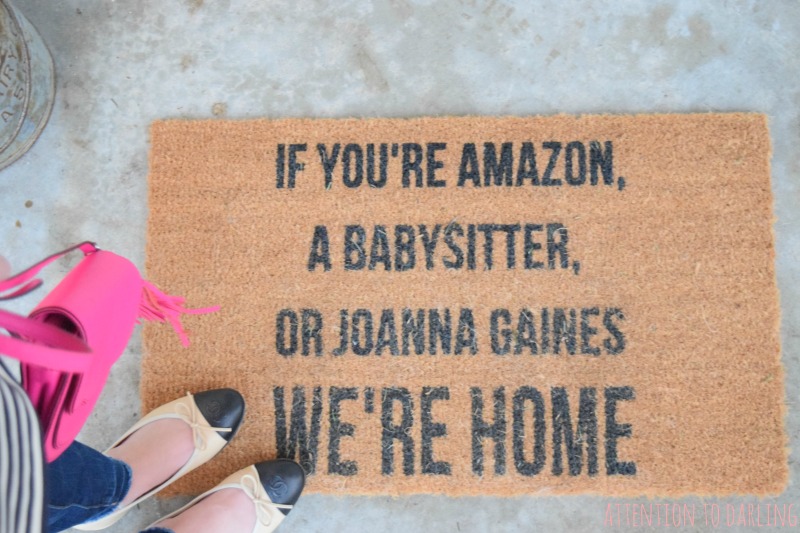 Find this awesome doormat here.
By the way, this post contains affiliate links meaning I'll get some change thrown my way when you click, no cost to you. Thank you for supporting my little blog!