Hola friends! Back on the blog today with my second holiday look (see the first, more casual one
here
). This particular look would be great for those more fancy occasions, or even New Year's!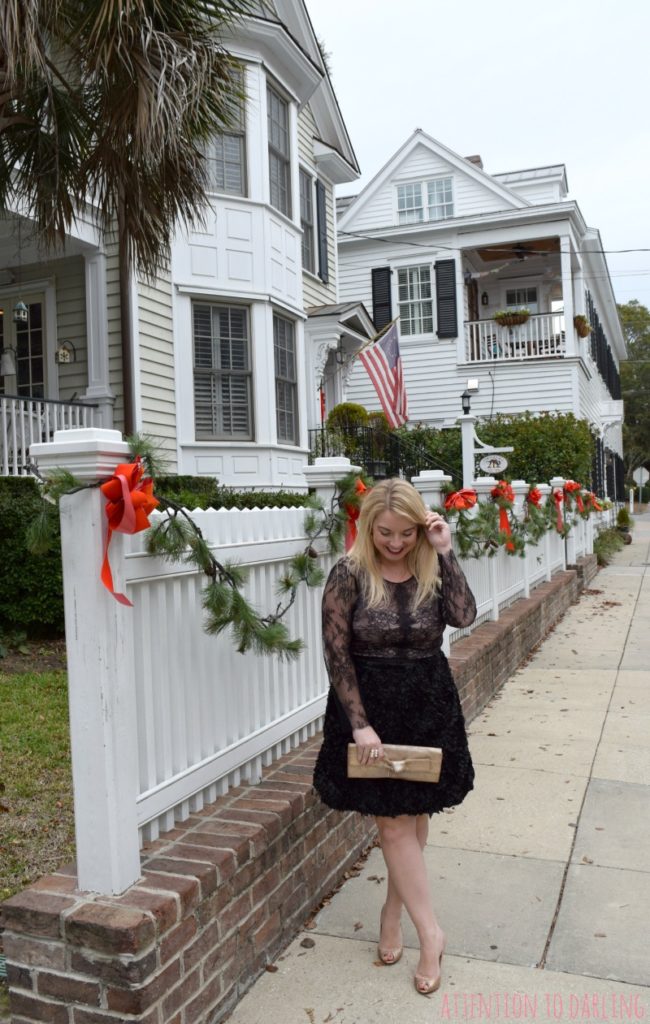 This outfit was really fun to don, especially because I look for any excuse to pull out my wedding shoes (from 5 1/2 years ago!) and a bright red lip.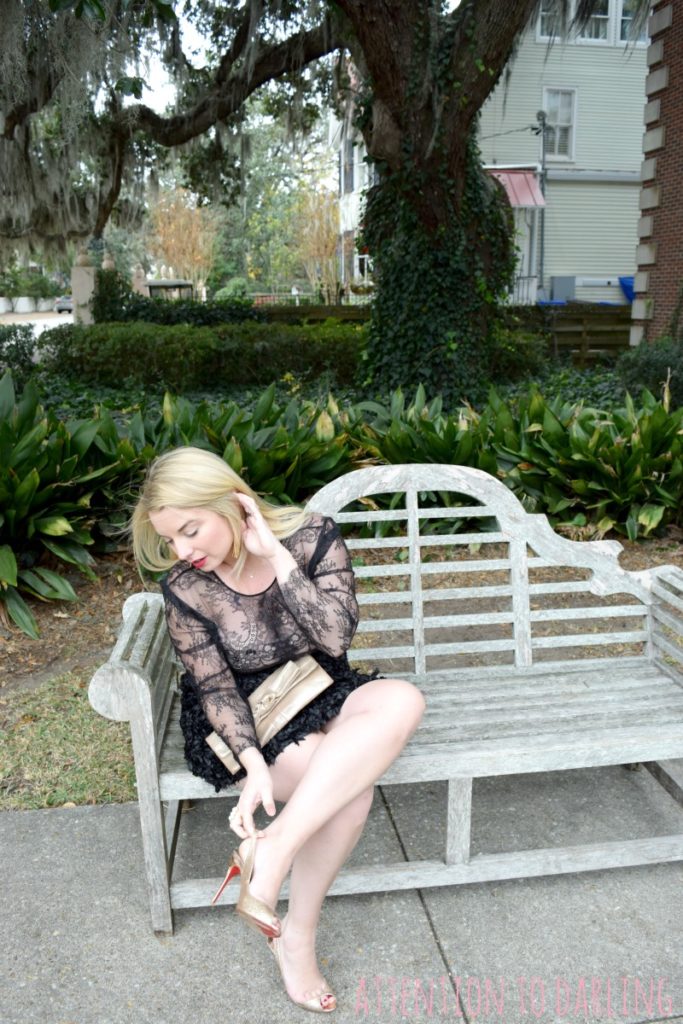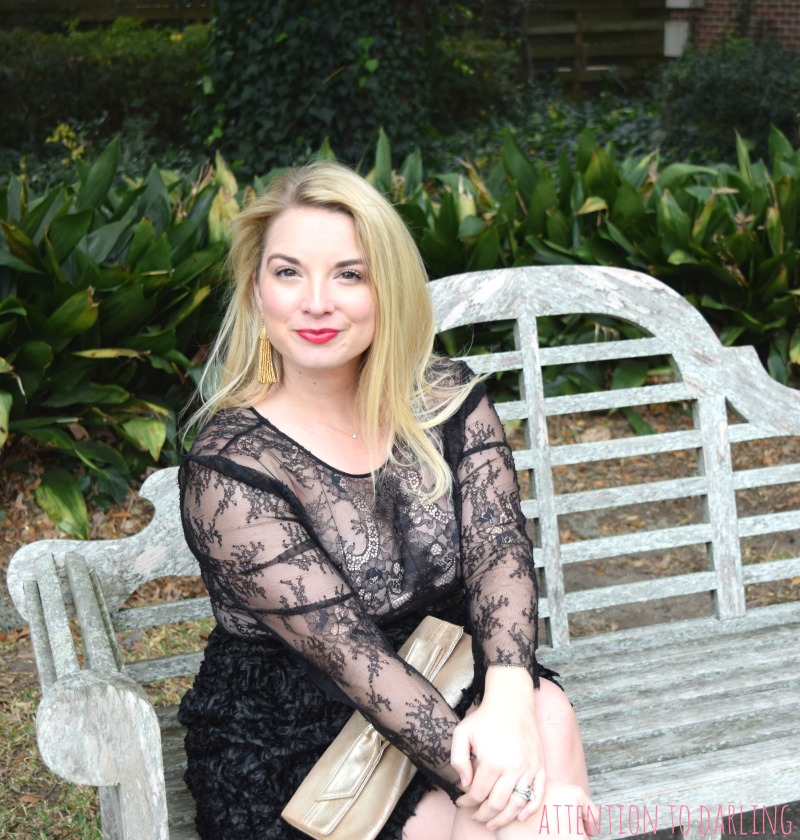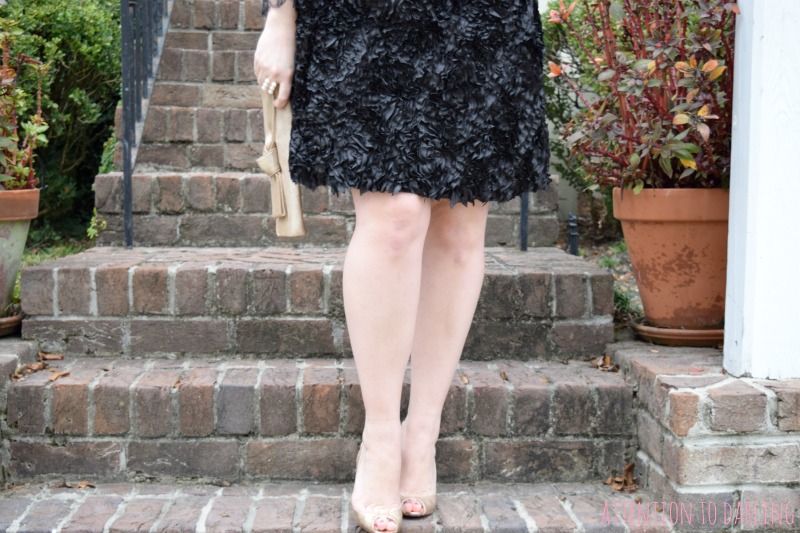 The details on this dress were stunning, from the lace to the fluffy skirt.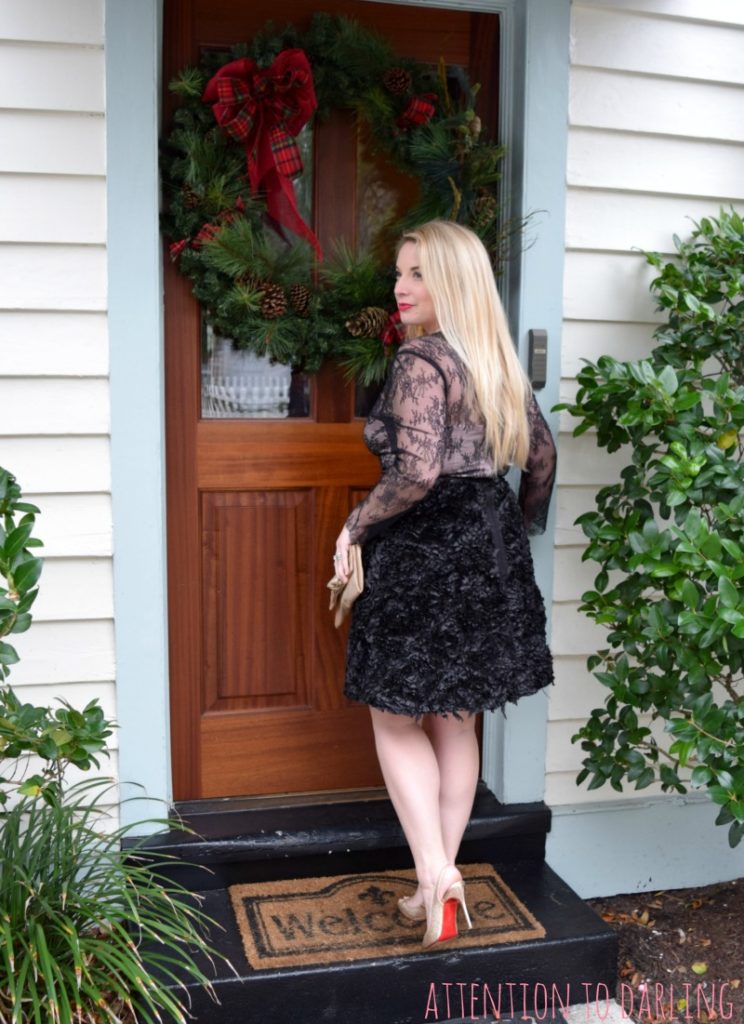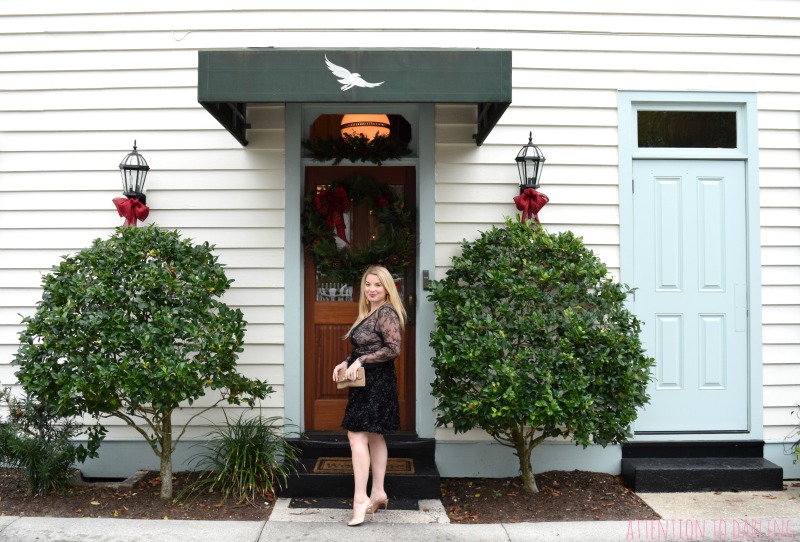 We had such a fun time exploring our neighborhood and taking these photos, especially when wearing fancy accessories ;).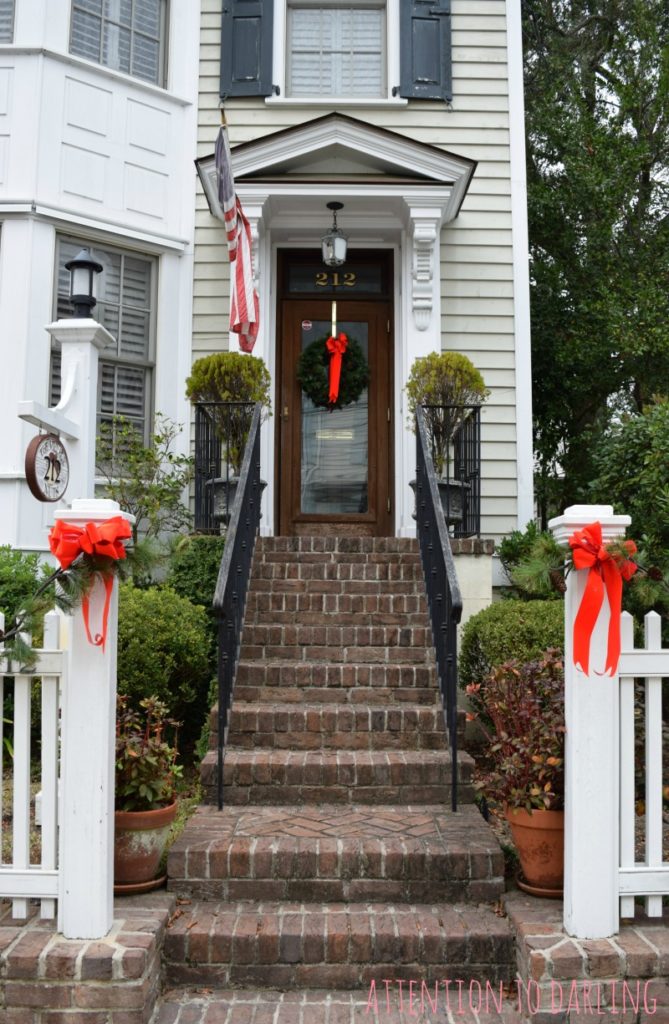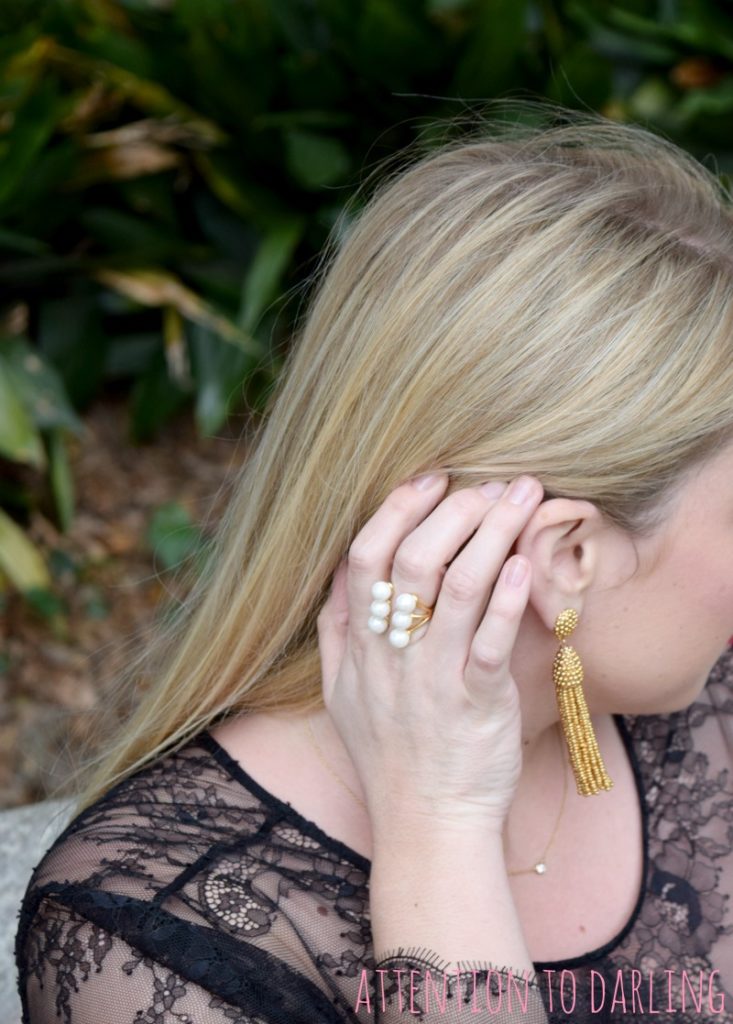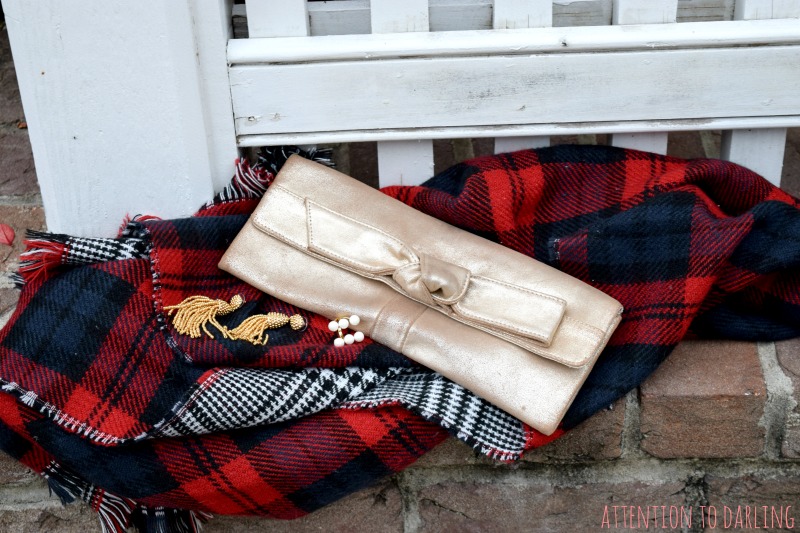 I don't think wandering these streets will ever get old!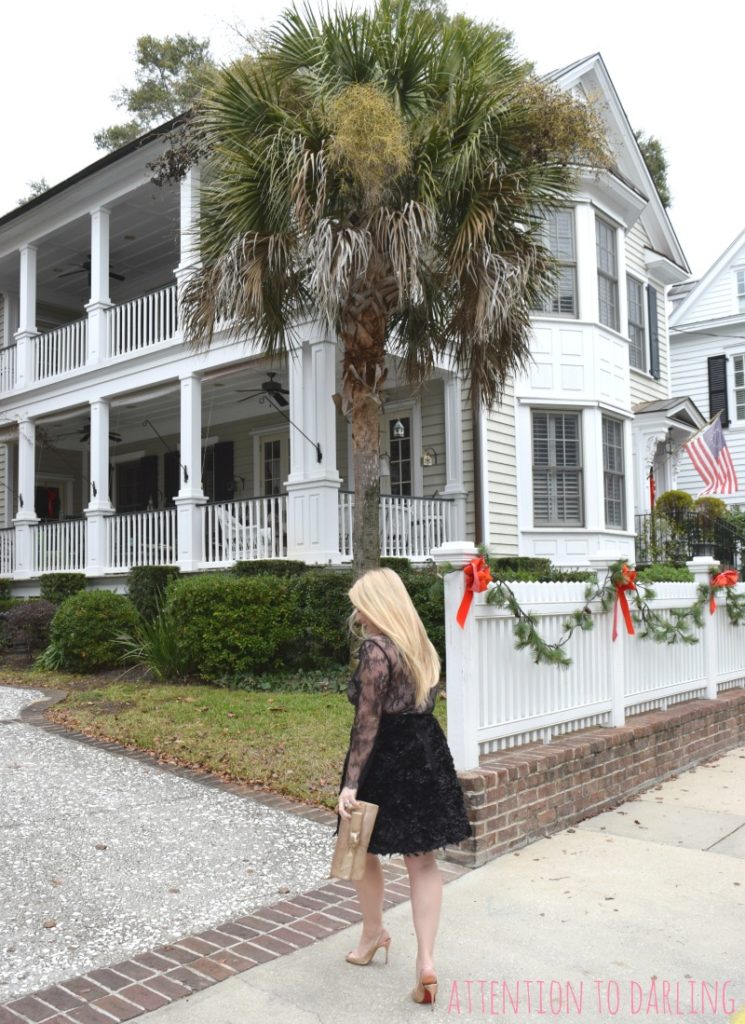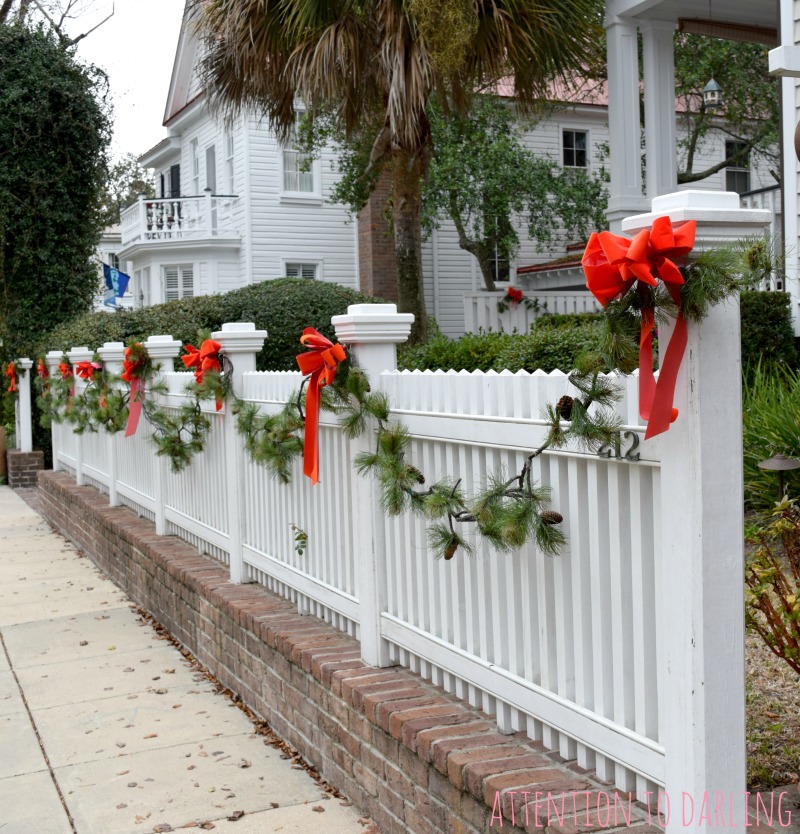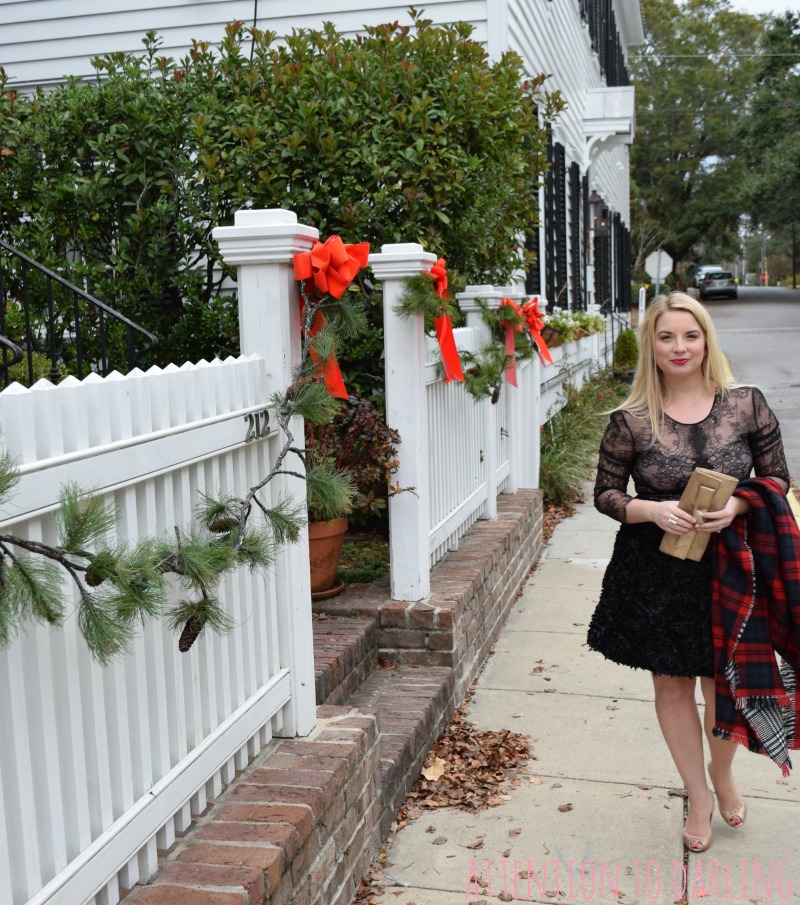 While I wish I could say we're going to a big fancy party for New Year's and I could wear this dress again, we're actually headed to Asheville, NC for a low key weekend with some of our best couple friends.
We're in need of recommendations! What are your favorite breweries, restaurants, spas and shopping? Also, any thoughts on where would be good to watch the ball (or keg in Asheville as I've heard) drop?