Hello March! This officially means that I'm due next month. NEXT MONTH! Wowza when did this happen?!
I'm now in week 33 meaning I technically have only 7 weeks left, and let me tell y'all, pregnancy has all the sudden gotten really real and not so easy. I want to be all sunshine and rainbows because its such an amazing process and even better outcome, but February was a tad rocky. From starting to feel the literal pressure of this growing baby belly, to having to go to more frequent doctor visits and tests than I'd like last month, I'm looking forward to a fresh month!
Although, there were SO many good moments in February that made it a lot brighter. Two super exciting events were my baby showers, one the first weekend of the month and the other the last. Here's a look at one of the photos my Mom took of me after the shower she threw. See the
full shower recap here
. I was right at the transition time from 29 to 30 weeks here which was the last weekend I was approved to travel, so glad I got to get down to Greenville!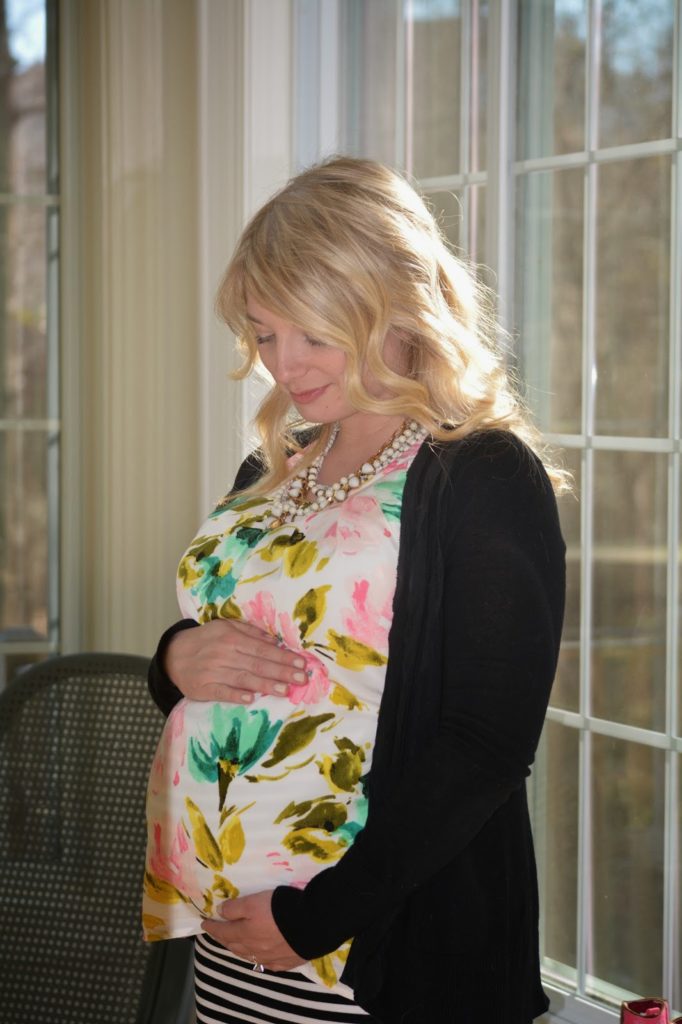 In week 31 we couldn't believe that we were in the single digit weekly countdown! Also, baby was the size of a pineapple, which just sounds so huge to me.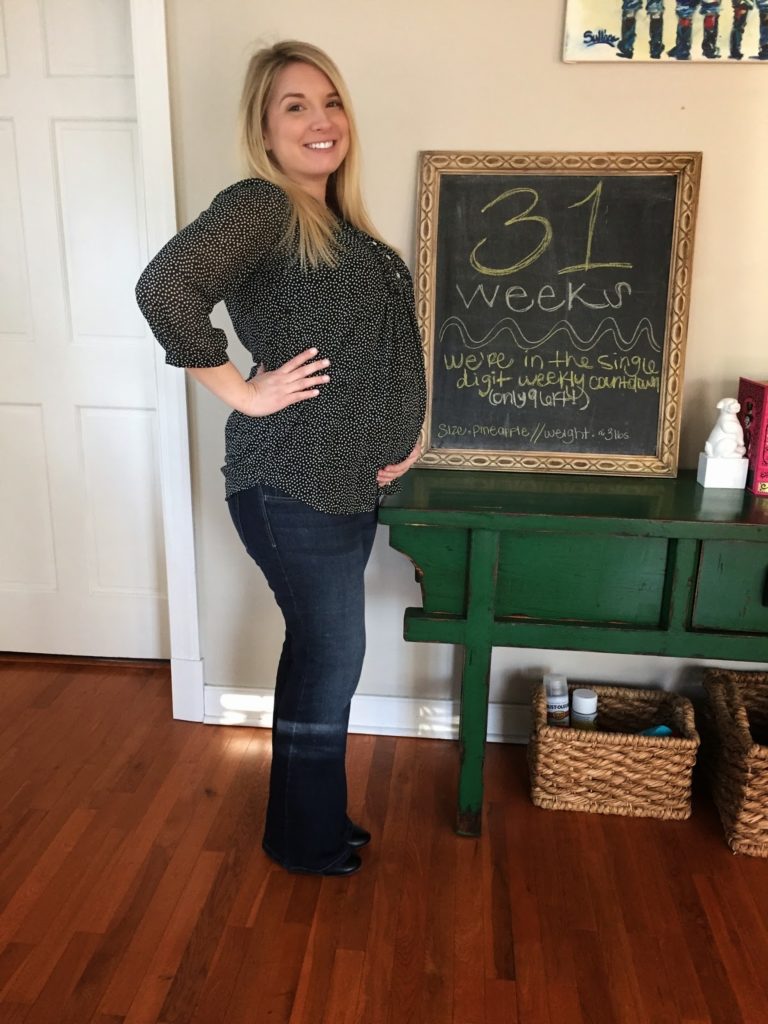 A fun thing happened in week 32 when we felt baby's hiccups for the first time! It was so cute, just a rhythmic little twitch in my lower abdomen.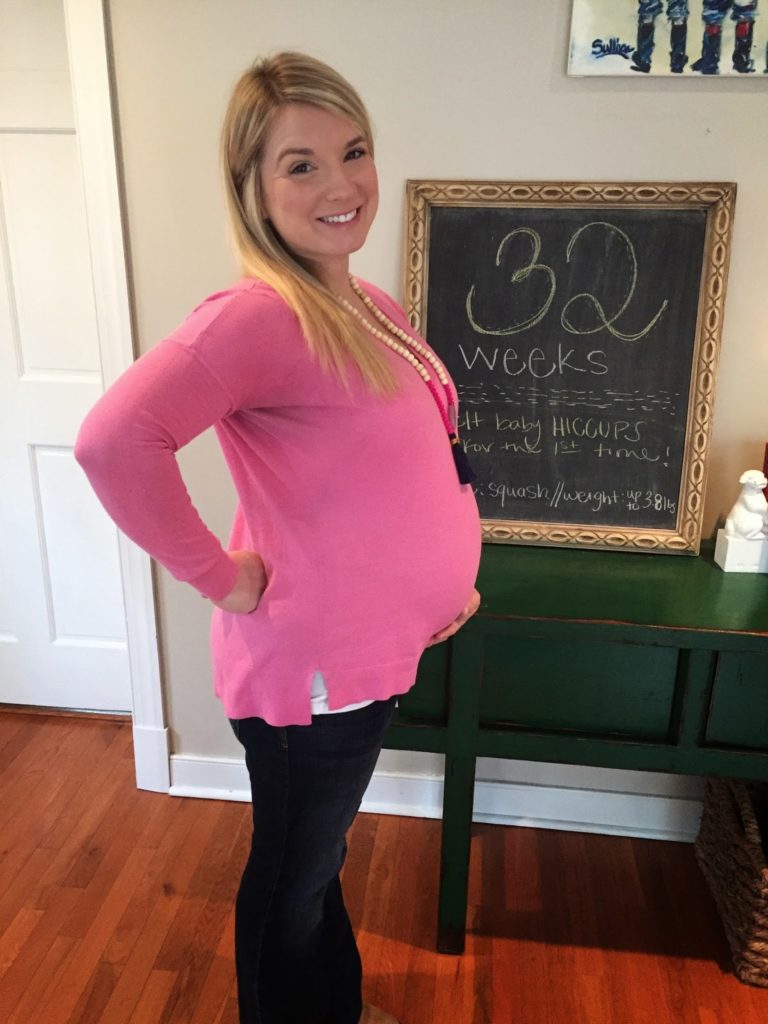 I had to get Daddy in at least one photo!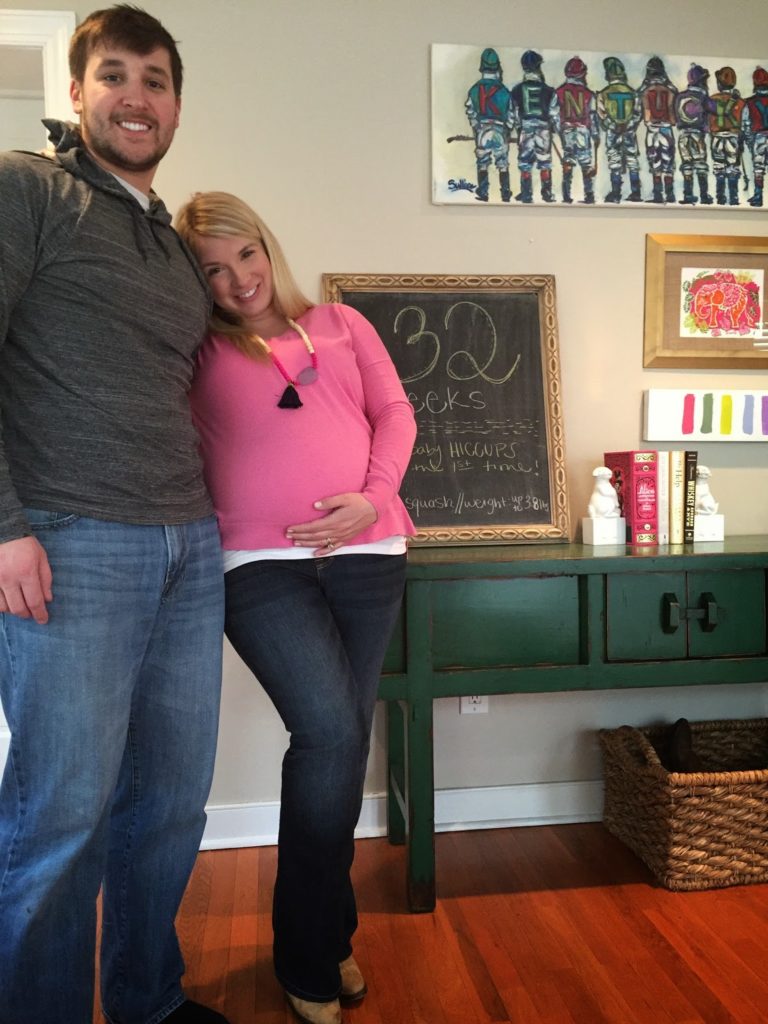 At week 33 we had to have an ultrasound to check in on things. To our relief, baby girl looked great as did all my levels. Even more exciting and unbelievable, we found out that she weighs 4lbs 10 oz and will gain about a half pound every week from now on! I already feel like I am so much bigger every single day and can't imagine how much this belly will be poppin' come 7 weeks from now. Doesn't it look fake in the below pic haha?!
This shot is from my baby shower this past Saturday which was the most beautiful shower I've ever seen! We had friends from near and far join, including two fellow bloggers as hostesses, Allie of
Alexandra Bee Blog
and Anna of
Chasing Young
.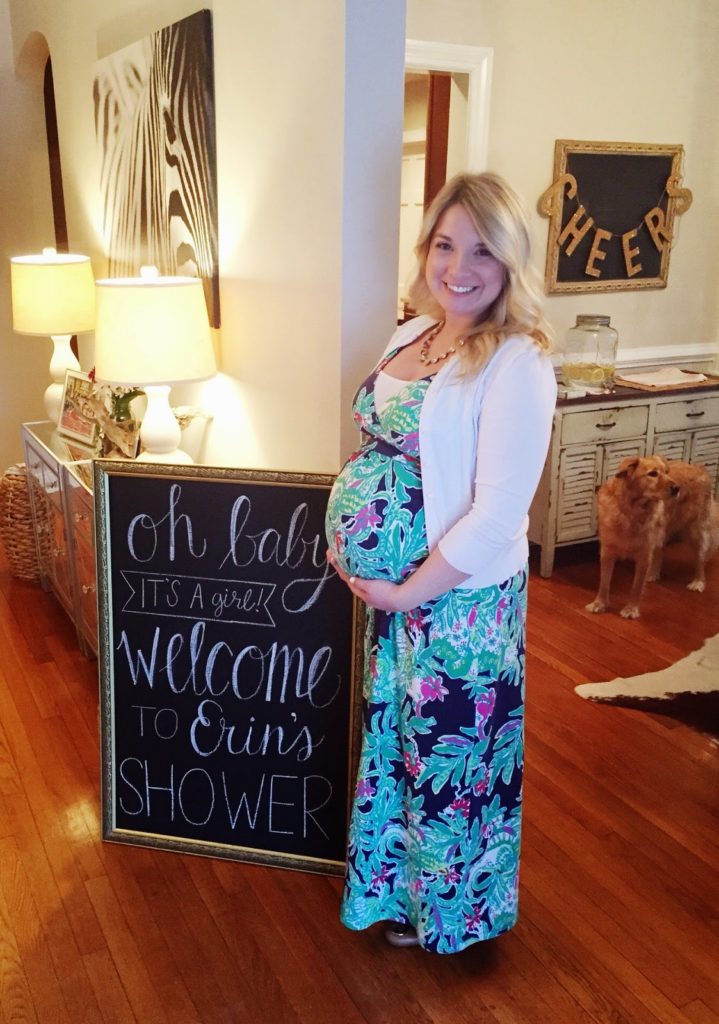 Here's to my last full month before the arrival of our little baby girl!