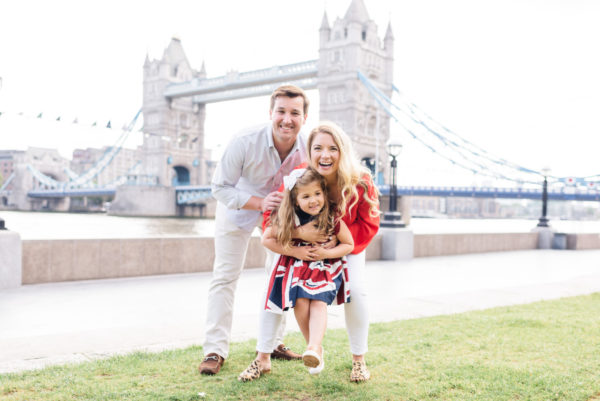 Dear London,
I said no to moving to your city with a vengeance. There was no way you could be so brilliant that you could outshine our comfortable life in Charleston with our dogs, the house we were making a home, family, friends, and my thriving business. It's a lot to ask a lady to gamble all that on a city she's never even been to in a totally foreign country.
But. We made a pro/con list and one thing just kept popping out to us. Travel. There were so, so many other cons.
It's one of our absolute favorite things as a family. Maybe, just maybe, I could deal with your big, grimy city for the opportunity to see more of the world.
Ok fine, so we'd do it, we'd take the gamble. You can do anything for a year. Right?
We did not get along at first. I was confused by your grocery stores (dish soap is called washing up liquid, ps), I had no clue how to use the tube or buses or overground (and with no car here, that was a must), it took us weeks to get a bank account which left me feeling powerless, and I really didn't understand how I couldn't find decent childcare that didn't cost us every penny we had. And WHY do you not believe in AC and clothes dryers?!
Then time passed and I figured a lot of it out. I became a whiz at public transport and we found the perfect school for our Sully Lou. Your gardens came to life, I managed to get from our flat to the free museums without navigation, and I discovered scones with clotted cream. I never have felt unsafe in your city and anytime I had the "pram" your citizens always offered to help me up the stairs or just picked up the stroller and went.
A big city with so much kindness, beauty, and history.  Sure parts are grimy, but overall you got me, YOU WIN. I'm sold. I love you, London. I really, really do.
You gave me some of the greatest gifts I didn't know I even needed.
You chilled me out and humbled me. Seeing so many people of different nationalities, colors, sizes, styles, and with such interesting stories makes you realize the world is so big, but we're all so distinctly connected my our human-ness.
Somehow your flaws that bug the sh** out of us grew to make us love you. Not having a car made us move these healthy bodies we've been blessed with more (usually at least 8 miles a day). Not having a dryer made me a lot more conscious about the number of clothes I have and how much I wash them. Not being able to take our trash out but two times a week made us reduce our waste. Being so far away from family and friends and having only yourself to rely on teaches you who you really are. Sometimes being uncomfortable can be just the thing you need.
It's hard to say "yes" to a life knowing how much "uncomfortable" you're going to have to endure. Okay, and not knowing how much you're going to endure too. Gosh, and how much of your heart you're going to leave behind when you go.
Because we threw caution to the wind and have taken on a life in your city – a "yes" life, if you will…  we were able to do all these wonderful things in just 14 months:
We met some amazing people from Australia, South Africa, the UK, Spain, Norway, Morocco, even other parts of the US that I know we'll keep in touch with for life
I watched the lights of the Eiffel Tower glitter multiple times this year (one of the times on Sully's 3rd birthday, another with my bestie for my birthday)
Tasted reserve Veuve Cliquot champagne at their champagne house in Reims, France
Ate truly Belgian waffles in Brugge, Belgium 
Clincked oyster shells with Brits at the annual oyster festival in Whitstable, England
Stood in the middle of one of the world's best lavender fields in Provence, France
Cheered on Sully's prize-winning rubber duckie in the charming Cotswolds with my Mom, Ryan, and sister
Bargained for an hour over rugs in the souks of Marrakech, Morrocco
Rode camels to watch the sunrise over a dune in the Sahara Desert in Morrocco
Visited Windsor Castle the weekend after the Royal Wedding and soaked in all the fun decorations
Speaking of castles, we stood at the foot of castles in Edinburgh, Scotland feeling small
Cozied up with new British friends at a family home out in the country in Sussex, England
Danced on tables wearing a dirndl with a stein of beer and my family during Octoberfest in Munich, Germany
Ate schnitzel while admiring the Alps in Austria
Watched Sully learn how to ski for the first time in Oslo, Norway
Attended the largest German Christmas market outside of Germany in Birmingham, England
Kayaked with humpback whales in Maui, Hawaii
Slept under a thatched roof and wandered through sheep fields to a Michelin star pub in Dorset, England
Admired the world's best tulip gardens in Amsterdam, Netherlands with my grandmother, Sully's great-grandmother
Should I even mention all the other flowers around England and beyond? Attending the Chelsea Flower Show two years in a row in London, England was pretty special.
Lived my best Mamma Mia life in the Greek Isles
Had more high tea in London, England than maybe even the Queen did this year
Watched a puppy named Charlie grow into a robust doggie at our local pub here in Kensington, London
While not fun and whimsical like the above, in your city, London, was where we got to the bottom of our infertility. We confronted our secondary infertility and decided to adopt our next child. I don't know that we would have been strong enough for all of that in our comfortable lives back in South Carolina.
You know London, it was cheaper to buy a round trip ticket to Charleston. I'm going to pay the change fee and hold on to that return flight. While it could get me anywhere in the world, I feel like it's going to bring me right back to you in a few months.
Damn you're charming and brilliant and the most frustrating part is you know it too, so unapologetically.
So… thank you. Call me a cheese ball, but I'm a changed woman. I'm much better for all the experiences you graced me with this year and the tests you put me through.
People ask me all the time if I would move to your city for a year again… the answer is "yes". It was always "yes".
Thank you. I love you. See you soon.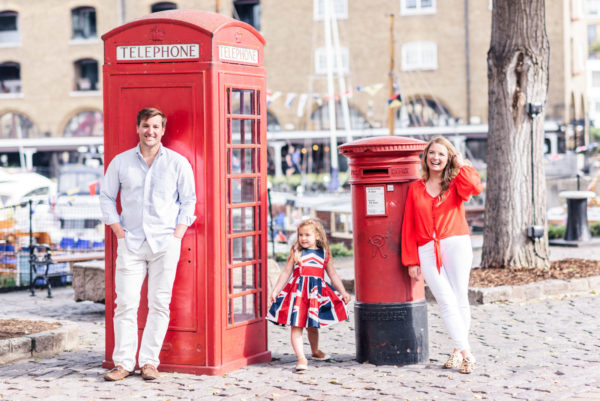 All photos by Nkima Photography – thank you!!!