Happy Wednesday you guys! Continuing on with another Welcome Home Wednesday session, this time featuring poolside staples.
The minute I found out our temporary housing on Daniel Island would have a pool, I started searching around for some great gear. Here's what I'm looking to tote along with us when we head to the sun and cool waters pretty much every day after work and on the weekends!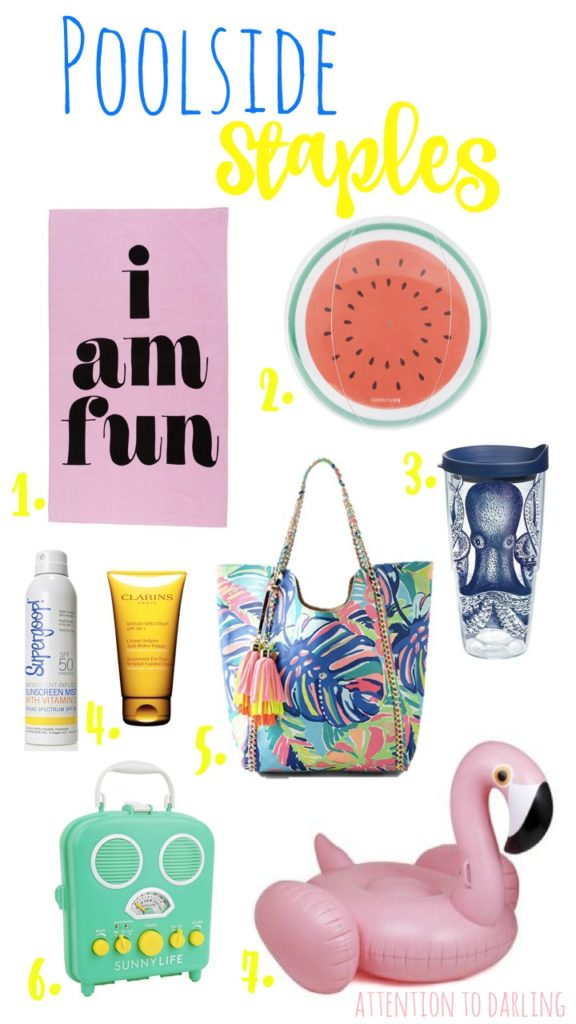 By the way, did you hear that Charleston, SC was not only rated the #1 City in the US, but THE #1 CITY IN THE WORLD (!)
by Travel and Leisure magazine
. Pretty awesome to think that we'll be moving to the #1 city in a little over a week!
And if you missed out on last week, I shared my summer entertaining favorites,
check it out
.