This weekend Ryan and I ventured down with the whole family (yes, two puppies included) to RVA to spend the weekend with our friends and see the city we used to call home. Huge thank you to the Fernalds who welcomed our entire crazy family with open arms to their beautiful new home!
It was such a refreshing and nice visit catching up with some of our best friends, RVA truly has the best people ever y'all. It was also a little bittersweet too because we spent the majority of our time in the area of town where we moved from this summer. Seeing the hospital where Sully was born, the house where we made so many memories and the restaurants and places that brought us so much joy was tough, not gunna lie.
Overall though, we had a really great time and now have today to recoup and gear up for the work week. Why aren't all weekends three day weekends?! Here's a recap of the weekend, including some really yummy food and fun get-togethers!
Then we headed to Social52 to meet a big group of friends. I am hating I didn't take more pictures with the group here, but just goes to show we were busy catching up and having so much fun!
We ventured down Monument Ave. and around the Fan on our way to Social52 and it just reminded me how much I love RVA architecture and neighborhoods.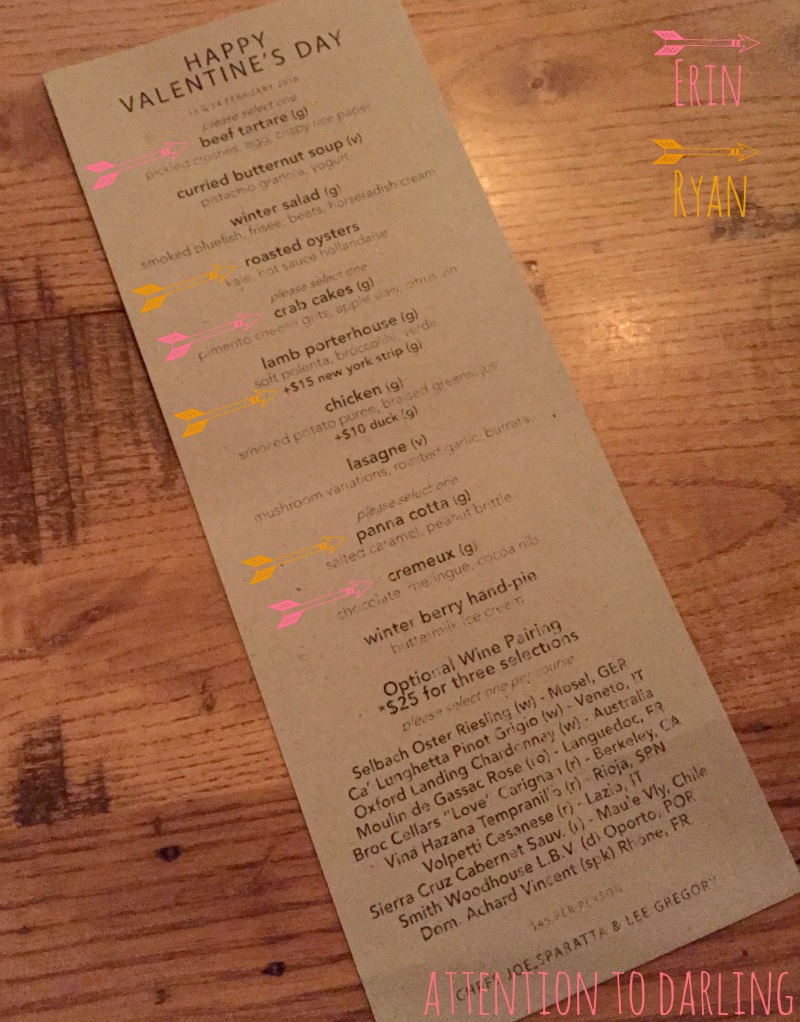 Here's what we each ordered from the prix fixe menu.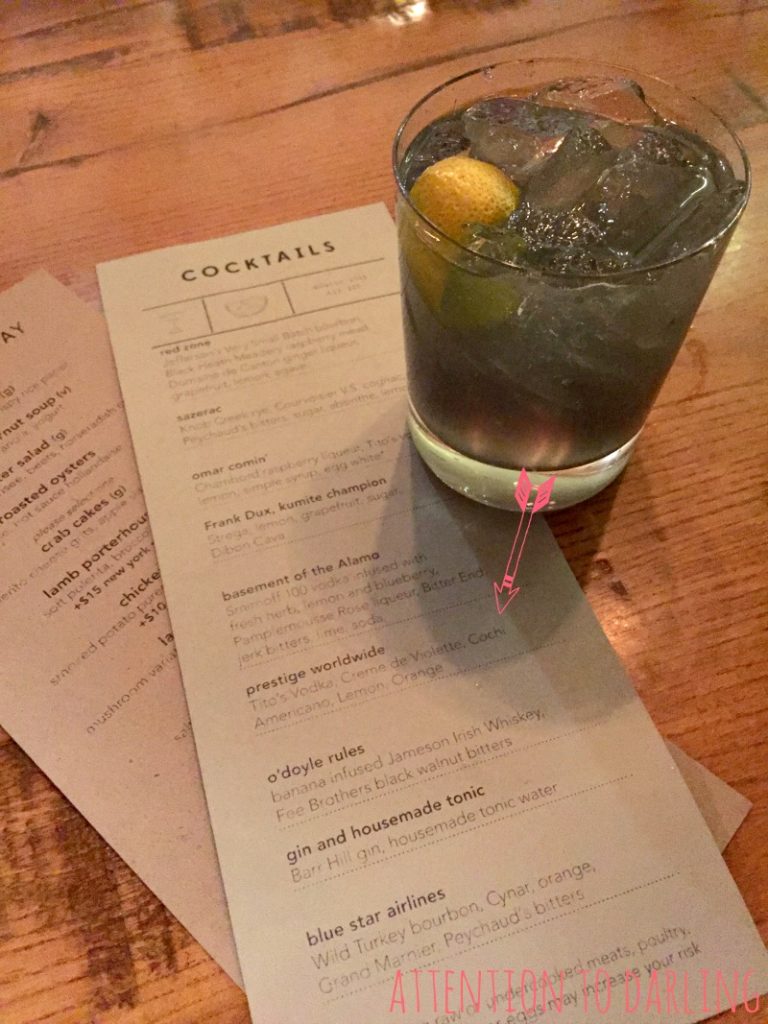 I was really excited for a cocktail, but the Prestige Worldwide (love the name!) was way too sweet.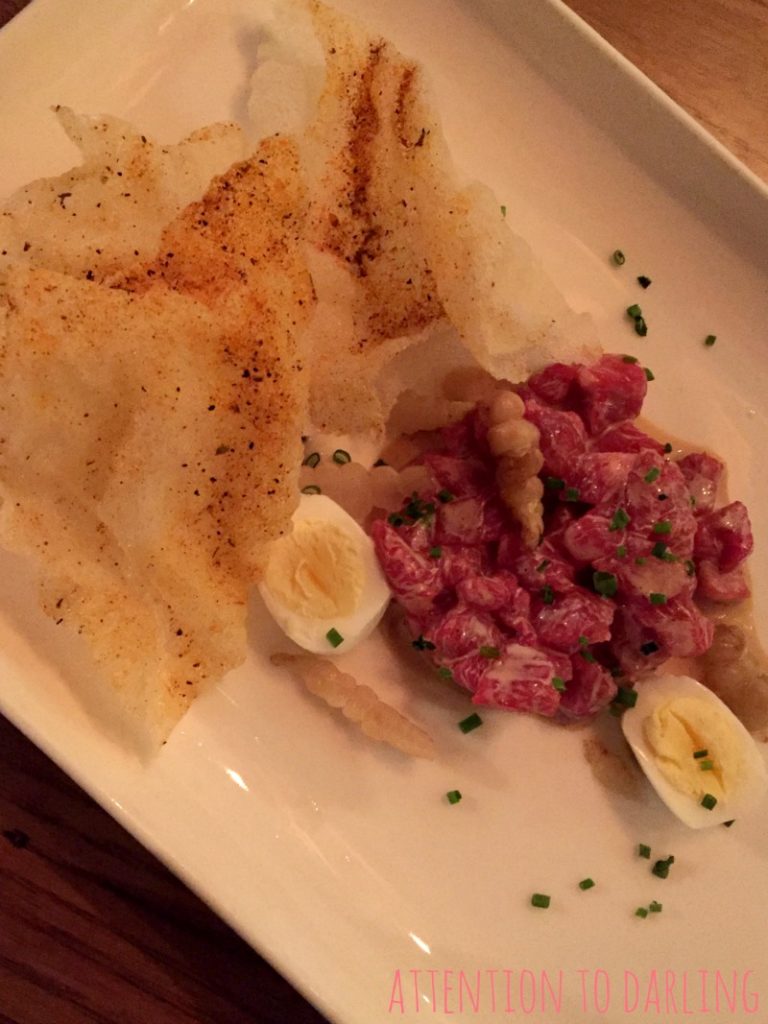 This was my favorite menu item, the Beef Tartare with Quail Eggs.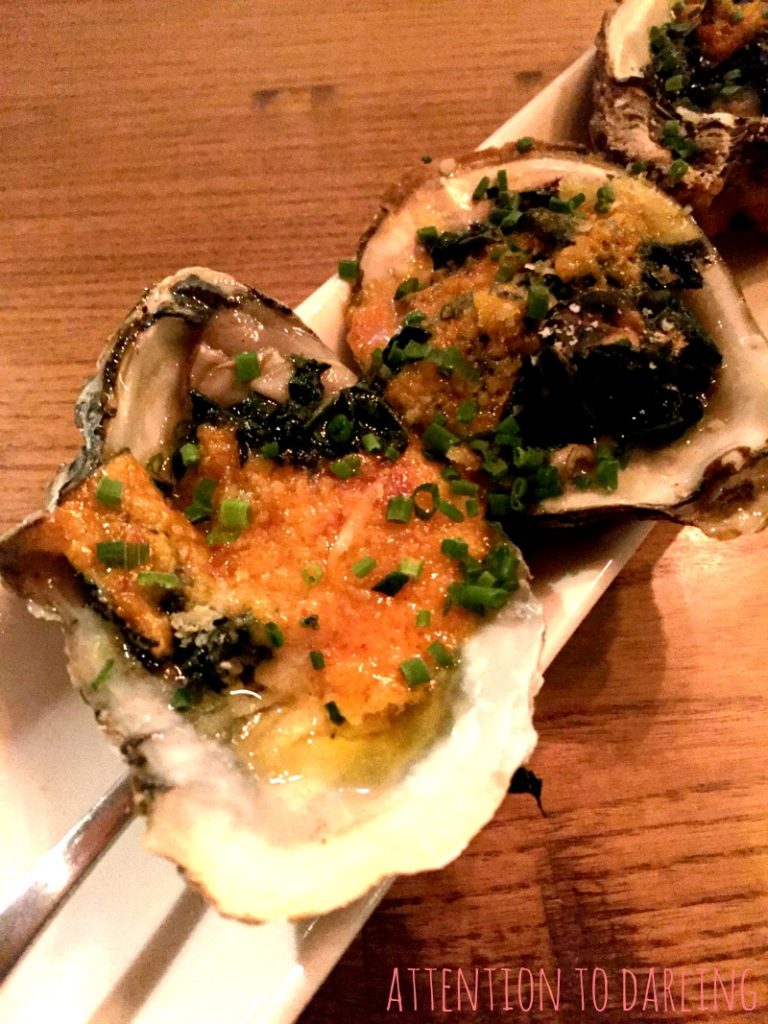 The oysters were yummy and cheesy.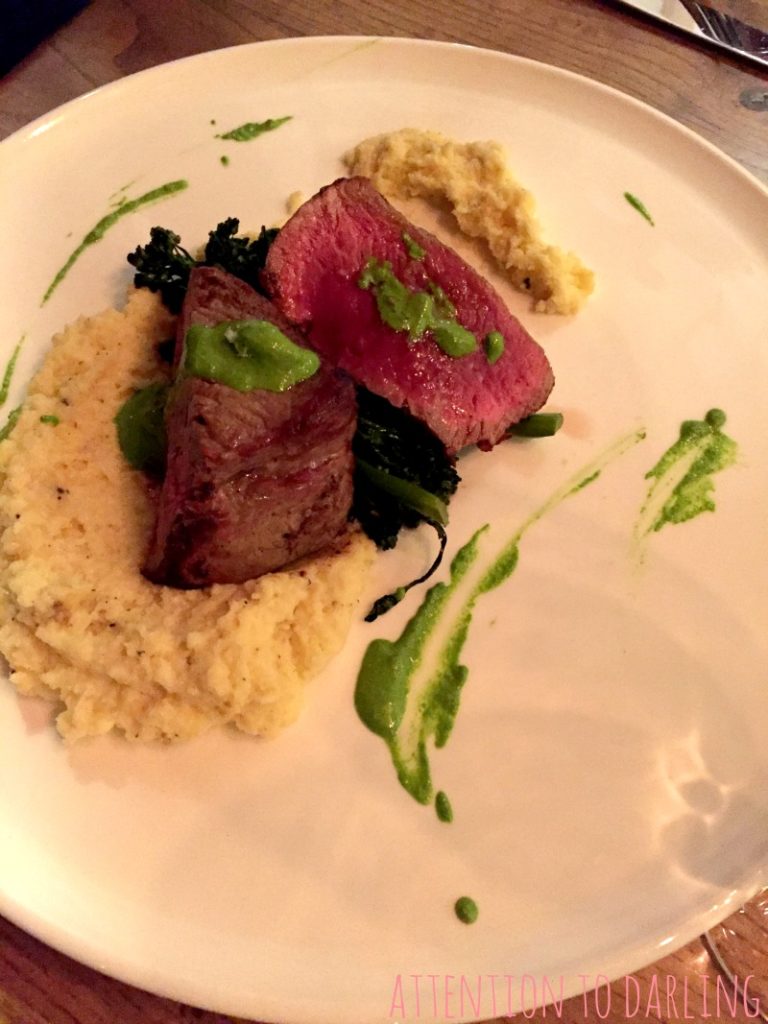 Ryan's steak was cooked perfectly and really was delish.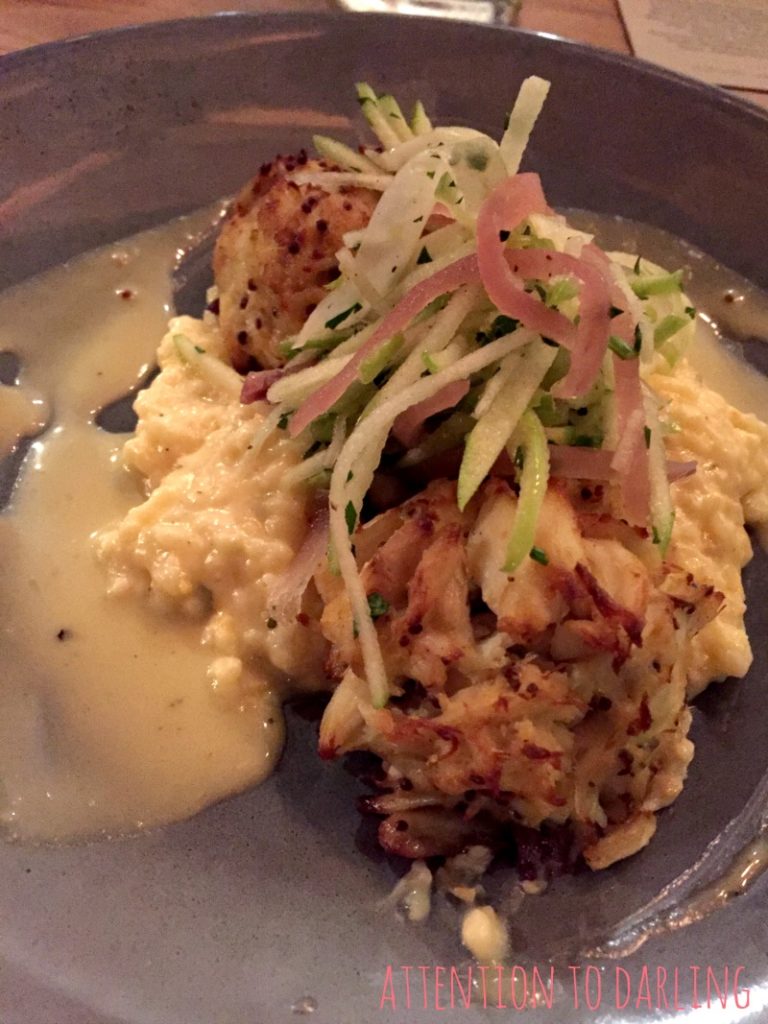 Maybe I've been spoiled with crab cakes now that we live so close to MD and while these had a lot of crab, they were not something I would recommend getting at Southbound. Plus, you really have to wow me with grits being from SC and these were way too runny.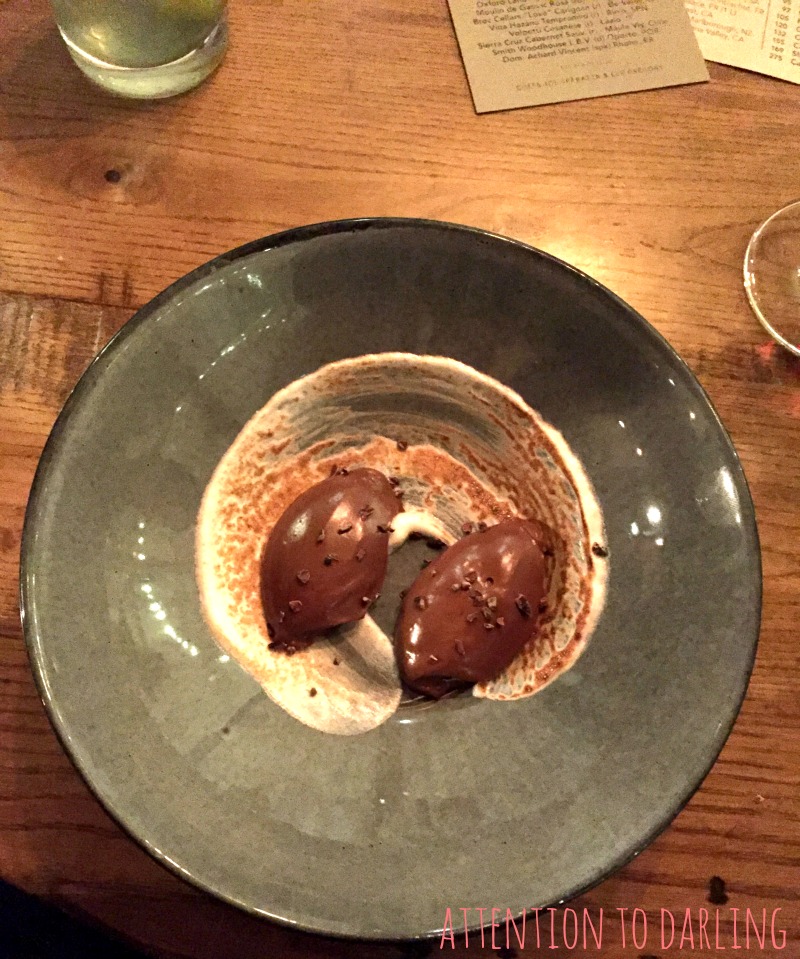 Ryan said it best when he said my chocolate dessert tasted like a pudding cup.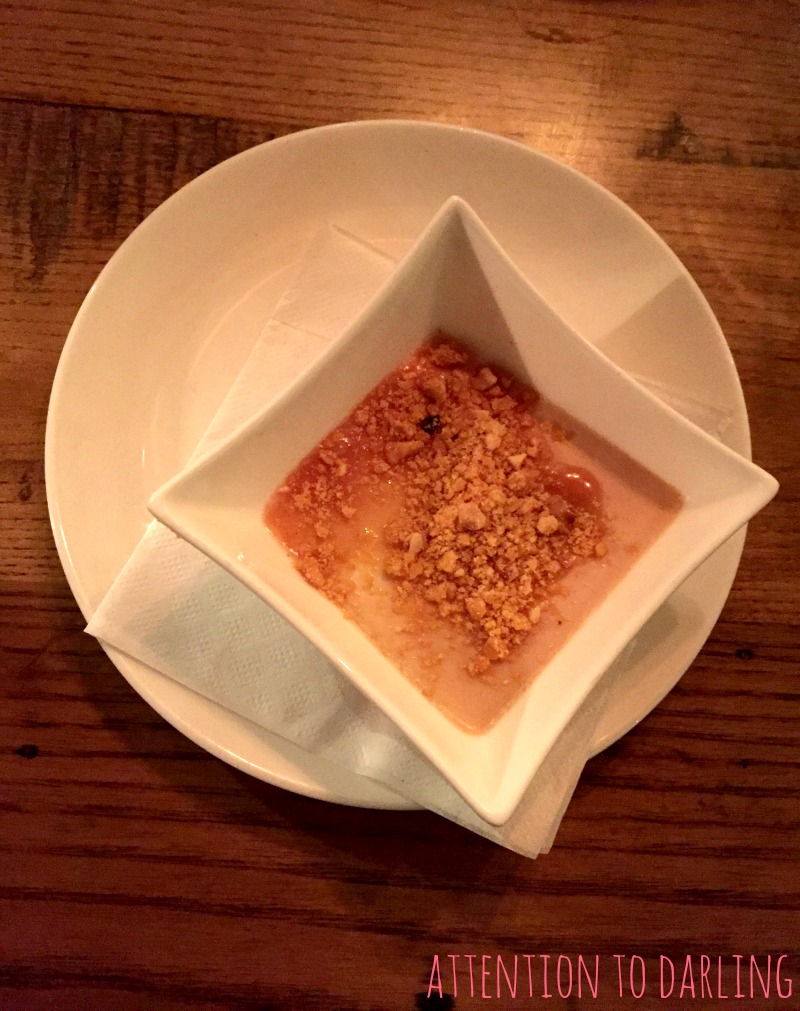 The panna cotta with salted caramel was a lot better than my dessert.
Our Valentine's Day at home was great with flowers Ryan had gotten me, snuggles and fun with Sully and then sushi and champagne with the notebook at night when she went to bed.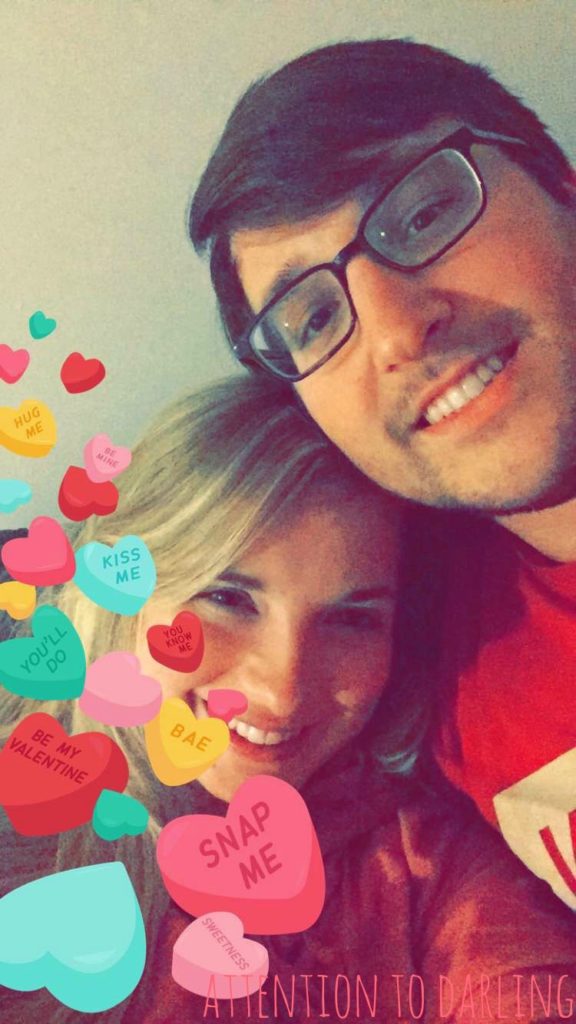 If you don't have Snapchat, go get it now. Next, follow me @ephilli.
So that's it folks, our wonderful, long Valentine's weekend in RVA.
What did you do this weekend? What are your RVA favorites?