In 2016, I want to ensure I'm living on purpose, not by accident. My problem is that I will get sucked into hours of time on my computer or starting another Netfilx binge (that I'm really not even that into, but everyone's talking about). Please tell me I'm not alone?! I'm hoping my goals will enable me to stop and say, "Wait a minute, what is this helping me achieve?" and if the answer is nothing, I can move on.
I took just five minutes and jotted down a "wish list" of goals, both for the blog and personal. Here's a glimpse:
I've got so much I want to do, I need something to help me get focused and realize what I truly want to focus on this year (and no, this post is not sponsored, I just love these Powersheets that much).
Here's a few photos of what the Powersheets look like. They're so pretty and functional that they make goal planning fun!
I opted to also purchase a binder from Lara's shop to house my Powersheets and I'm so glad I did!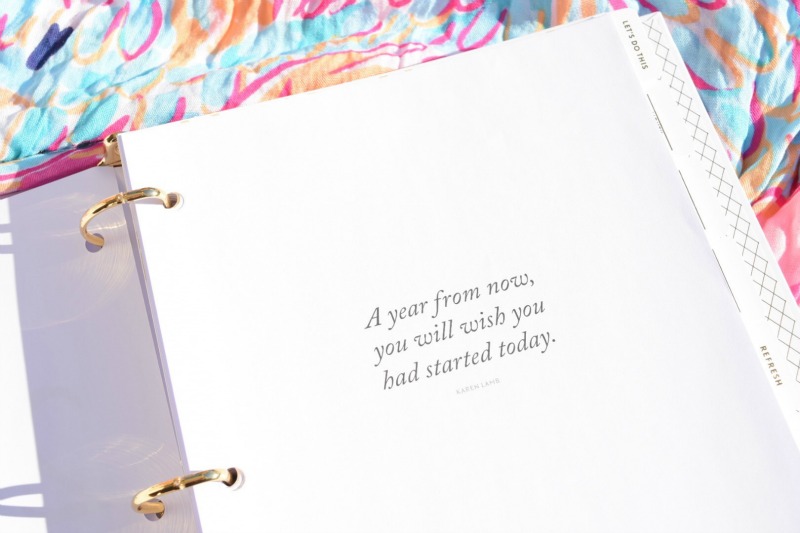 I love this quote combined with the idea that there's nothing special about January 1st. Make It Happen!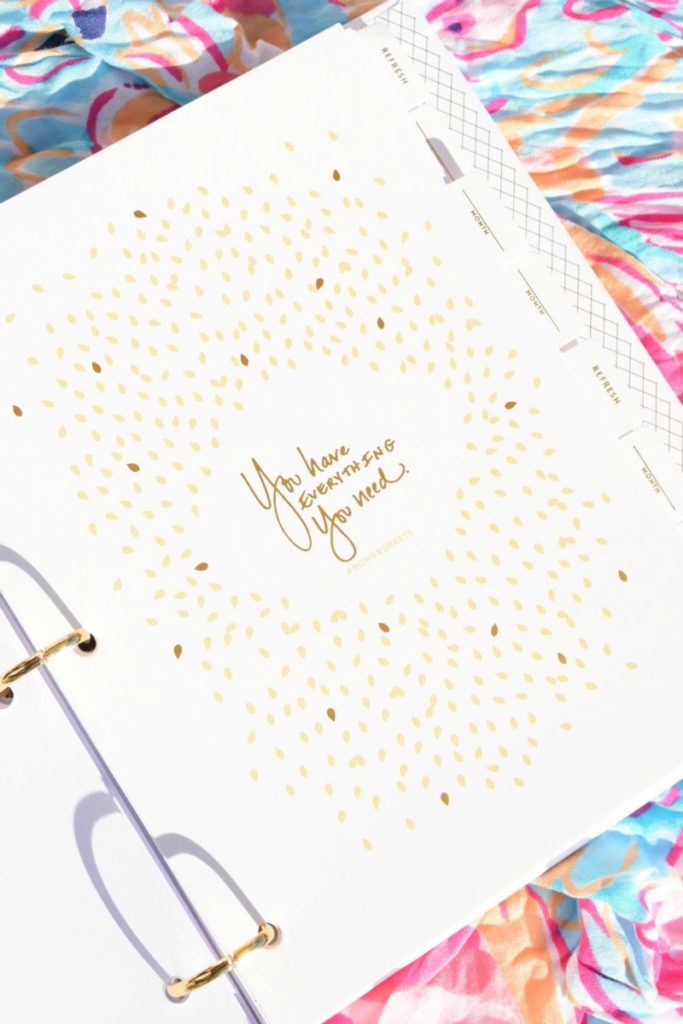 Stop waiting for X, you have everything you need.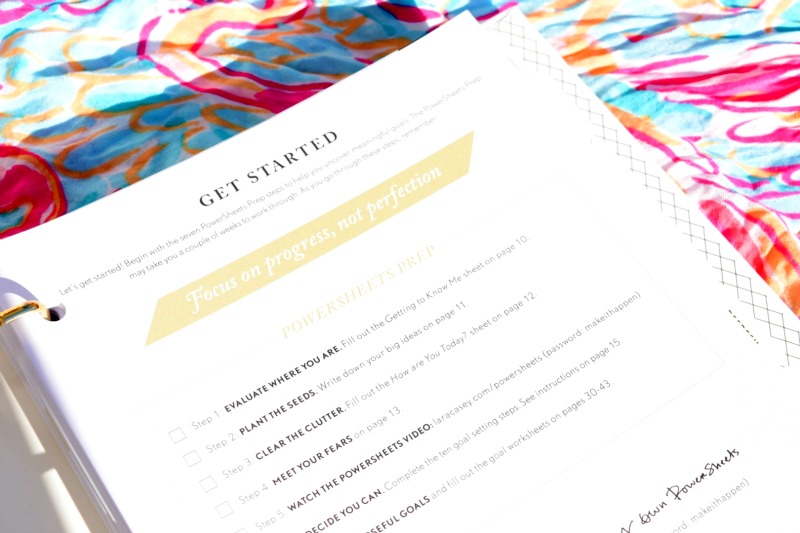 Time to get started! "Focus on progress, not perfection."
You can't tell by the picture, but this is gold foil and is gorgeous!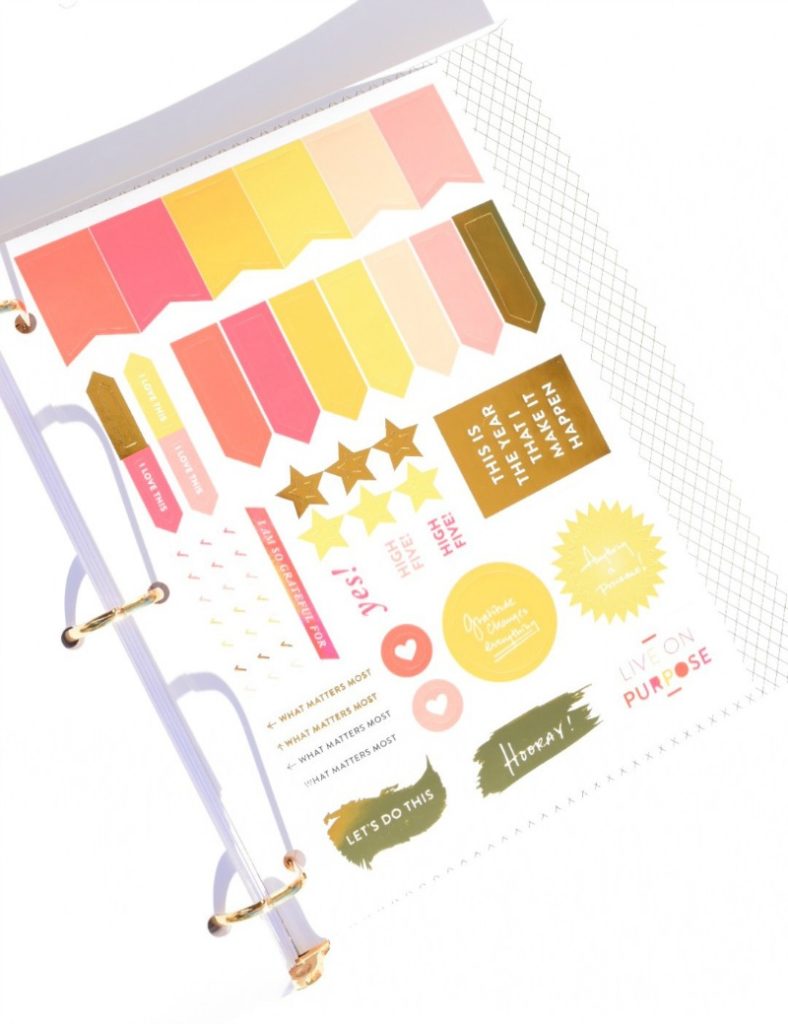 I love these stickers that came with the Powersheets!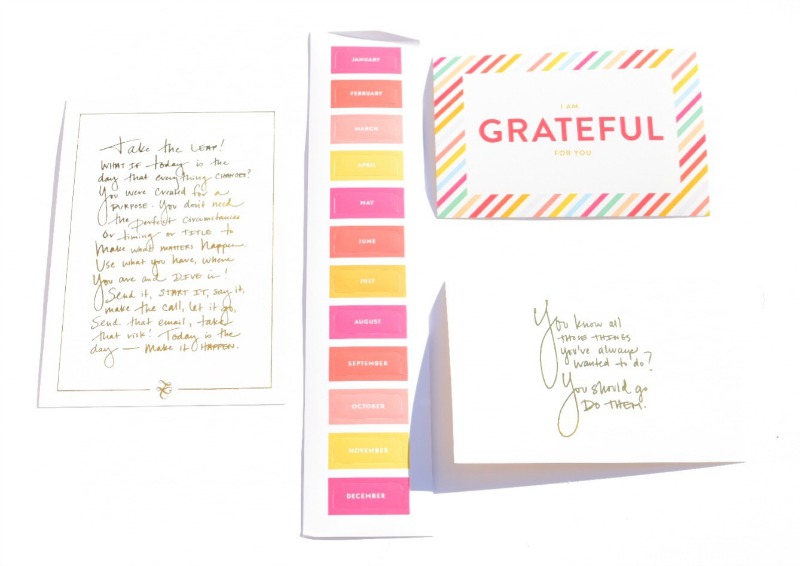 I got colored monthly stickers for my sheets and was so delighted by the extra cards included.
So, what do you think? Do any of my goals line up to yours? I would love your thoughts!
PS: Soon I'll follow up with a post on how the Powersheets are going and my final goals, yay!!!