Here it is y'all! A link to my online Google Doc travel spreadsheet. I developed this over our 14 months abroad, we used it for the 12 countries and 25+ European cities we visited. I can't do without it now for a trip. It's simple, keeps all your info in one place, and can be accessed on a computer, phone, printed, screenshotted and saved to photos, and shared with family/friends.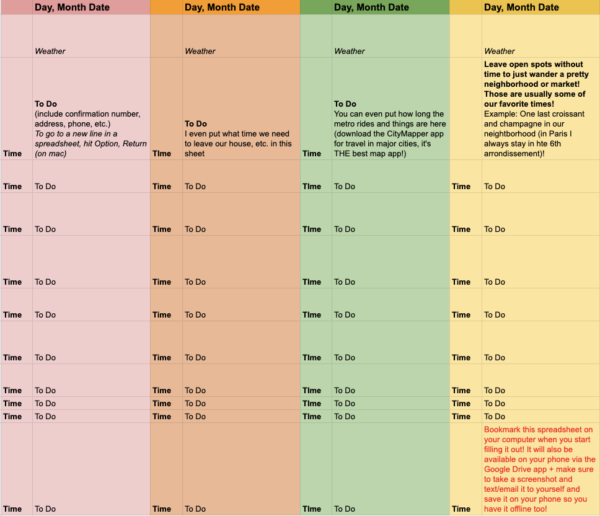 It gets better, not only did I include the template pictured above, but I also wrote out a whole list of resources for you that we use to plan our trips and that we use while traveling within this spreadsheet. AND I've included a tab at the bottom of the spreadsheet with the 4-day Paris itinerary from my girls trip I took last year. This includes links to my two favorite Airbnbs in Paris. See our Paris trips here. 
This is where you save your confirmation numbers, addresses for lodging, flight numbers, save some of your research, and can plan things out all in one place. It's so easy and makes travel so smooth!
Even if you don't need it now, pin the below image for later (or follow me on Pinterest) so you have it for later.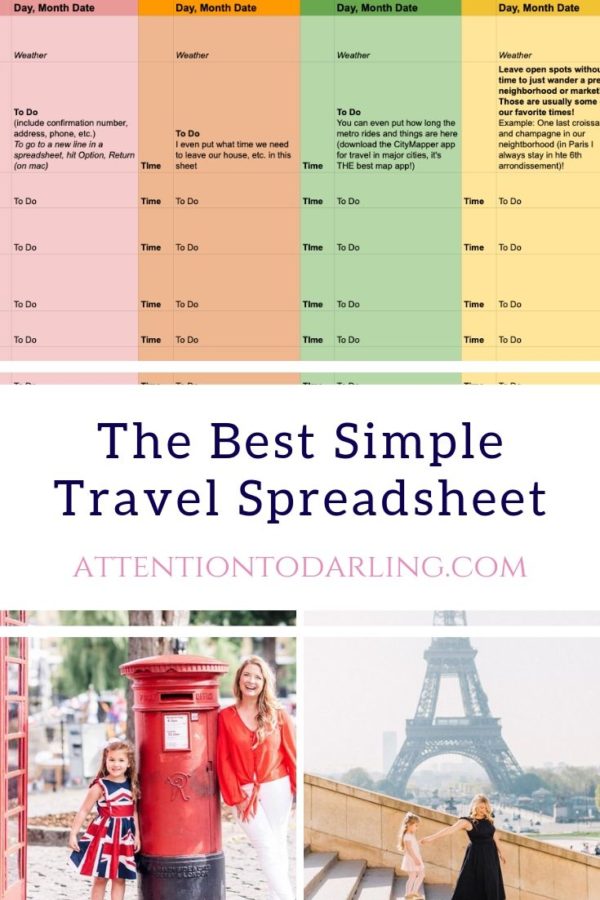 If you're looking for trip ideas or want to see my full process for planning a trip, head to my Instagram Stories Highlights (they're the circles on my IG profile). I'm also slowly getting all our travel up on the blog which you can find here.
Happy travels friends!